2018 Men's Singles Wimbledon Betting Preview, Odds & Tips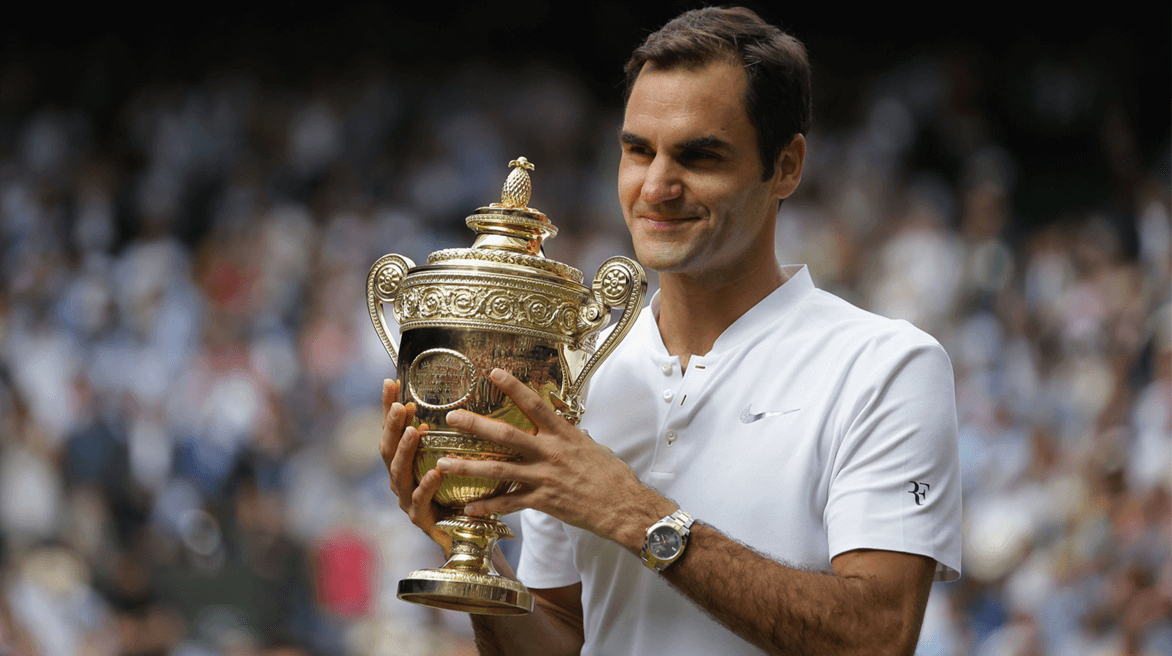 Wimbledon 2018 is finally here and our man Marcello Cossali-Francis (@marchCF96) looks ahead to the most anticipated tennis Grand Slam of the year and assesses the favourites, dark horses and outside value bets in the men's draw ahead of the start of the tournament next week.
2018 Men's Singles Wimbledon Betting Preview, Odds & Tips
Firstly, let's look at the outright winners market.
Men's Singles Outright Winners Market
When you think Wimbledon, you think of one name and that is Roger Federer. He is favourite before a ball is hit at 15/8, which is well deserved given his unbelievable record at the tournament. He is the reigning Champion and has already won the Australian Open this year, as well as two other ATP events. He has been careful not to burn himself out and has controlled his time on court in preparation for his favourite Grand Slam, which he has won a record-breaking eight times. Federer has competed at 19 Wimbledon tournaments since his first in 1998 and has reached at least the semi-finals in 12 of those.
As for the other favourites, Novak Djokovic and Marin Cilic are the second and third favourites at 11/2 and 15/2 respectively. The Croatian Cilic was victorious at Queens this year, beating Djokovic in the final and was also the finalists at Wimbledon last year, losing to Federer after suffering some issues with blisters in that final. He is being cut in price by the day and is a very popular bet for this tournament and given he reached the final last year and his ability to beat all of the top 3 players, he will be desperate to add to his one major grand-slam title. He reached the Australian Open final at the start of the year and has played at played at 11 tournaments already this season, which should mean he is in peak condition for Wimbledon. He is definitely capable of reaching at least the semi-finals and even a final but with just one final major win under his belt, it remains to be seen whether he has the composure to go all the way.
Djokovic returned from injury as well this season after retiring at last year's Wimbledon and has won 18 of his 27 matches this season. He was beaten by un-seeded Marco Cecchinato at the French Open and was considering not playing at Wimbledon this year but played at Queens last week, reaching the final and looks in better shape ahead of the tournament next week. A fully-fit Novak has every chance of rivalling Roger for another Wimbledon win to add to his three he already has and he will be disappointed if he did not get to the semi-finals but given he is in the same side of the draw as Rafael Nadal, you would fancy the Spaniard given the form.
The next name to look out for is that of Rafael Nadal. He is best priced at 8/1 to win the tournament and given his impressive record so far this season, especially through the clay-court campaign, he probably looks the best value for money bet this year. Nadal was very impressive in his record-breaking 11th French Open win, dropping just one set in the whole campaign. His Wimbledon record in the past few years has not been brilliant, however, which is why he is not the second-favourite to Federer this year. Nadal has not won at Wimbledon since 2010 and has not reached the quarter-final stage in any of the past 5 attempts, losing to much lower ranked opposition. Nadal has won 30 of his 32 matches so far this season, one of which was when he retired against Marin Cilic at the Australian Open. He has won ATP events in Rome, Monte Carlo and Barcelona a long side the French Open win and heads into Wimbledon on a 14-match winning run.
Outsiders
As for the rest of the draw, Alexander Zverev the 4th seed is the pick of the 'outsiders' at 18/1 best price and at 21-yeard-old, he already looks like a potential future Grand Slam champion and will provide a very stern test to any of the likes of Federer, Nadal, Djokovic and Cilic. He has won his first two ATP tournaments this season in Munich and Hamburg and reached the quarter-finals at the French and you would expect him to go to at least the same stage here at Wimbledon. Looking down the market, Juan Martin Del Potro and Milos Raonic are both experienced Grand Slam players, both having reached finals at Grand Slams in the past few years and they will be looking to go far this year as well.
As for British representation, Kyle Edmund is probably the most likely to reach the latter stages given Andy Murray has only just returned from his long injury lay-off and has still not confirmed he will play at Wimbledon. Murray lost at Queens to Nick Kyrgios, another one to watch out for at Wimbledon, in his first game back but has gone well at Eastbourne so the British crowd will be hopeful of seeing him next week but considering his time out of the game it is difficult to see him getting into the second week. Edmund has improved massively this season and has reached number 22 in the world after impressive showings on the ATP tour and reaching the semi-finals at the Australian Open. Edmund is 80/1 to win Wimbledon which seems a little bit unfair but could be good value to reach the quarter-finals.
Odds (Best Price)
Roger Federer (favourite) – 15/8
Novak Djokovic – 11/2
Marin Cilic – 7/1
Rafael Nadal – 15/2
Alexander Zverev – 20/1
Nick Kyrgios – 20/1
Juan Martin Del Potro – 22/1
Milos Raonic – 28/1
Andy Murray – 28/1
Kyle Edmund – 100/1
The Verdict
Roger Federer is, for obvious reasons, the favourite to win yet another Wimbledon title, and given last year was his most successful in terms of prize money in his career, he shows no signs of ageing. He has rested up through the season and carefully selected which tournaments to play in and miss out and will be fresh and raring to go come Monday.
Nadal is certainly, based on this season's form, the most suited to rival him for the title but his recent performances at Wimbledon do not fill you with confidence to back him.
There are many 'next gen' players coming through that look capable of taking the mantle of the likes of Djokovic, Nadal and Federer and players such as Zverev and Dominic Thiem are certainly capable of beating those players.
Wimbledon has not been won by anyone other than Federer, Djokovic, Nadal or Murray since 2002 but given two of those are not at full-strength, it looks set to be a very interesting tournament, with plenty of players fancying their chances of reaching the latter-stages.
Recommended Bets