What are Liverpool's chances of winning the UCL this year? What do the next few years hold in store for them and for Fulham? What's the future shaping up to be like for Conte, Kane, and Tottenham?
Get insights all on these topics and more in our exclusive interview with none other than the man himself, Danny Murphy.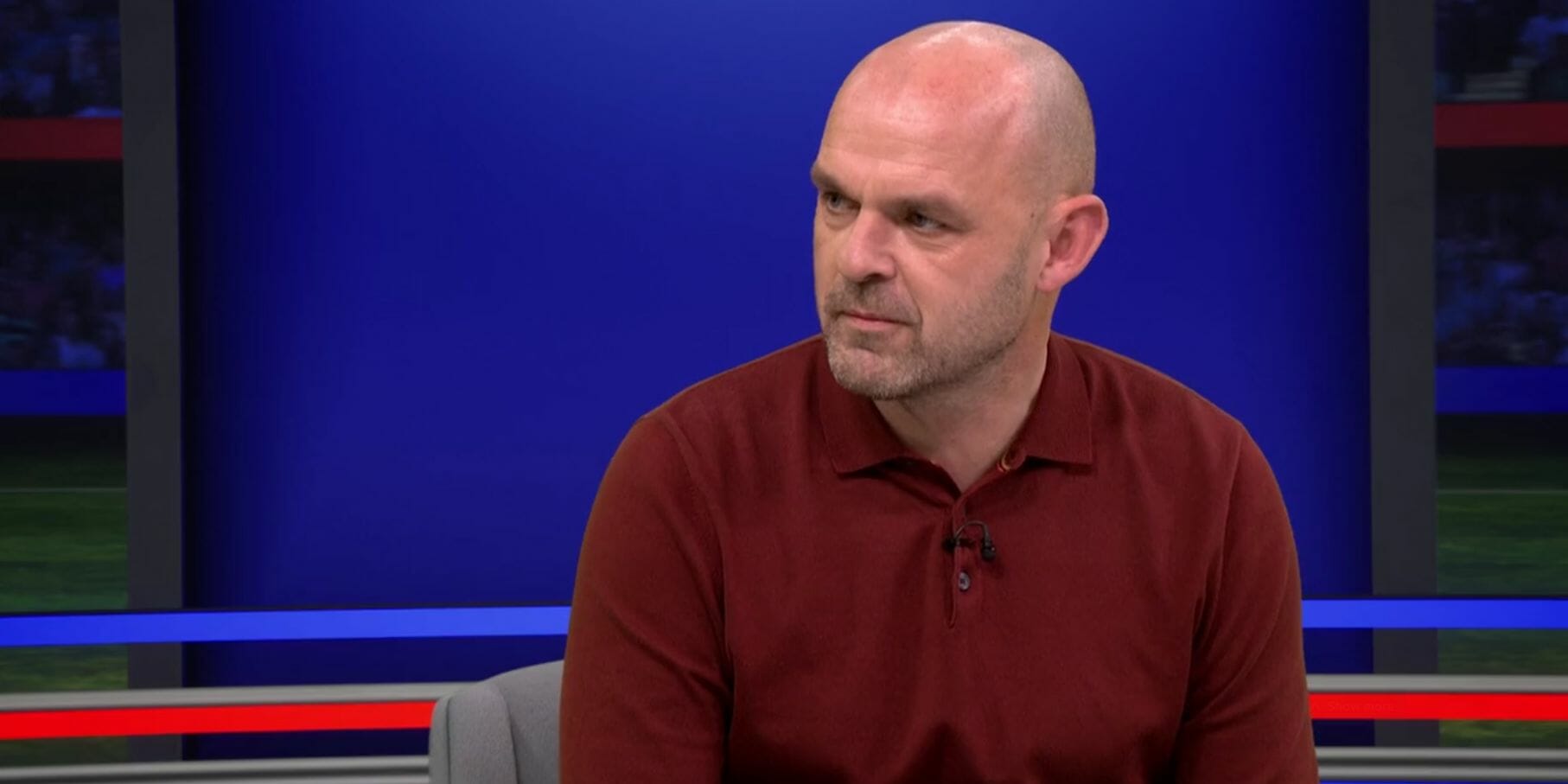 1. Who do you think will win the Champions League?




As far as I'm concerned, it's got to be Liverpool, just from the way they're playing and the momentum they've maintained.



The first half wasn't perfect against Villarreal, but if anything, it gave them a kick up the backside.



We've seen Real Madrid come back in the competition, but they've been opened up so easily twice against Chelsea and Manchester City.



They've conceded a lot of goals, which would play right into Liverpool's hands.



It's going to be a fantastic game. It's two teams who have a rich history in the competition and it's hard to pick a winner.



With the quality in both teams, it could go either way, but I think Liverpool will win it.
2. How do you think Jurgen Klopp extending his contract is going to affect Liverpool in the future?




Stability is always a good thing for football clubs, and the fans are obviously delighted.



He's still hungry for it, you can hear it in his interviews, but the biggest plus is when Liverpool decide to dip into the transfer market. Then you've got a manager who's there for the next four years.



As a player, that really gives you a feeling of comfort because the manager who wants to sign you is on that journey with you, as opposed to someone who's on their way out of the door in the next couple of years.



I just think it gives everybody a boost, keeps everybody on track and keeps the supporters on side and happy, which is exactly what you need.



Why wouldn't he sign a new deal? Why wouldn't the club give him one? Everything is just going so well.



In terms of playing style, they'll just keep doing the same thing – they've been relentless now for a few seasons.



They had a dip in the Premier League last season, but there were mitigating circumstances around that.
3. Where do you think Jurgen Klopp ranks amongst other Liverpool managers?




It's hard to know how many more trophies he's going to win and memories he's going to create moving forward.



He might not be as decorated as some of the managers in years gone by right now, but I still think he'll be remembered equally among the greats.



What he's done is bring Liverpool back from the abyss; apart from that year where Brendon Rodgers nearly won it, they've been a mile off.



I know Gerard Houllier and Rafa Benetiz finished second, but it wasn't really close.



So, Klopp has brought Liverpool back, they're challenging for titles and the Champions League most seasons.



If it wasn't for City being so amazing and consistent then they would have more Premier League titles, because let's not forget they came second with a record-breaking number of points.



His legacy is already there; what he does from this point is a bonus.



If he left tomorrow, he would be remembered as one of the greats.



But if you take away the football side of it, what he's done is united the city again and brought the fans together.



Anfield is again a place that opposing teams are terrified of – the atmosphere is second to none, and it's one of the best stadiums in the world.



There's a feel-good factor around the city, and Klopp's communication skills and relationship with the fans is strong.



We've heard stories of him popping into bars, having a drink with fans, giving them beers off the coach – he's just a people person in general.



It's hard to compare and contrast over different decades, but as we stand now, he's going to be a legend and somebody who the fans will talk about for decades to come.



The astounding thing is that he's far from done.



That new contract will bring about another four years, and the squad are still quite young; there's only a few senior players who really need replacing, but most of them have loads of time left.



The squad looks really healthy, Klopp looks hungry, the players look right at it still – so if anything, they're getting stronger.
4. There's plenty of talk from Dutch pundits disparaging Pep Lijnders' influence on Liverpool's success – which is in stark contrast to Klopp's opinion. What side do you fall on? What feedback do you get from Liverpool about the work of Lijnders and his contribution? Are the Dutch being unfair?




All the best managers have a wonderful team around them, and I think the biggest compliment to Lijnders is when he left and lost his job, Klopp brought him straight back.



He even spoke spoke to Lijnders first before the new contract was signed.



That tells you how highly he regards him. I think back to my successful times when Gerard Houllier had the likes of Patrice Berge, Phil Thompson, and Sammy Lee.



Meanwhile, Roy Hodgson had Ray Lewington and Mike Kelly. The team behind the manager is important, because they bounce off each other.



They also communicate between the manager and the players, so obviously Pep Lijnders is somebody who does that very well and is respected in that regard.



It's very hard to question anything that Jurgen Klopp does – his decision making has been very good, from the staff that he brings in to the players who have signed.



He's made very few mistakes along the way, so you have to put your trust in him – meaning that Lijnders was brought back once he was available for good reason. It's clear that Klopp relies on him a lot.



Not every great coach out there is capable of being a good manager, so any criticism around his management when he got the sack was unfair.



Steve Holland has only managed once in the lower leagues in his time, and he may well go on to manage again.



But he was kept on by Chelsea by the best managers they've ever had because he was so good at what he did, which is why he's so valuable to England right now.



It's a different role Pep Lijnders has got, and he seems to suit it really well.



He is going to be someone who is vitally important to Liverpool, because the manager always needs a strong team behind him.
5. What's your gut feeling on Mohamed Salah staying? How important is he to Klopp's plans for the coming years? What would it mean for Liverpool if Salah and Origi both leave this summer?




I really hope Salah stays for obvious reasons, because he's a wonderful player.



He's been absolutely sensational and exceeded everyone's expectations.



The goals he brings are very hard to replace and very expensive, so I hope he does not leave.



My gut feeling is that if he's going to sign, then he would have done it by now.



I hope I'm wrong at that, but maybe he has different aspirations, of a different challenge in mind.



It's always hard to try and put yourself in the mindset of somebody else, because everyone has a different upbringing. This affects what team you loved as a child, and what ambitions you had growing up.



I myself only ever wanted to play for Liverpool – and if Mo Salah was a scouser, then I'd be saying he'll stay.



But he's not, and we don't know what he's thinking or what his agent or support network is saying to him.



I'm starting to get worried that it hasn't been done, but sometimes these negotiations can take a long time to settle.



The longer it goes on, the more worried I am, and it's the same with Sadio Mane.



I think they both have this wonderful durability; they play all the time and never look tired – the number of games the two of them have played since they joined is unbelievable.



Although there's options for rotation in Diaz, Firmino, Harvey Elliot and Curtis Jones, I just think it would be very difficult to replace Mo Salah's goals.



Fingers crossed, he'll sign – but the longer it goes on, the more cautious I am.
6. Liverpool have been linked with Tchouameni, Jude Bellingham, and others for a midfield signing this summer. Who do you think they should sign and why?




It's 100% Declan Rice for me.



I think if you're looking for a Jordan Henderson replacement, then you need somebody who could be there for the next ten years.



Rice is a super athlete – he can get box-to-box like Henderson and lead others around him.



He doesn't have to play the holding role, but he could if Fabinho is injured, and I think he could become a great number eight in a better side.



He'll be able to get forward more and score goals, which he has shown at times.



I know he'll be really expensive, and Liverpool won't pay that sort of money. But from a fan's pundit's mindset, if Liverpool were to only sign Declan Rice, it would be phenomenal.



However, as I said, I think it would be unlikely.
7. Have you seen much of Fabio Carvalho, who seems to be on his way to Liverpool? What can fans expect to see from him if/when that deal goes through?




Carvalho's very creative, he's got a great low sense of gravity, good skill, good awareness, and he glides with the ball.



He's a really good young talent, but he isn't going to get into the XI as it stands now.



So, we'd be seeing glimpses of him like we do with Harvey Elliot and Curtis Jones.



Is he better than those two? We'll have to wait and see on that one, but I'm all for bringing in young talent and integrating it into the squad.



At the moment, it's unlikely we'll see anyone getting themselves into that side ahead of Diaz, Mane, and Salah.



But when you're talking about players moving forward in a couple of years' time, if the likes of Salah and Mane move on, then you're going to need more youngsters coming through.



Obviously, they think highly of him, and I've seen him enough to know he's a super talent, but I think he needs a couple of years learning at the top level before you could think of him breaking into a Liverpool XI.
8. Are you happy to see Fulham back up? Do you think Fulham are the club where Marco Silva gets it right in the Premier League?




I'm really happy to see them back – the supporters are wonderful down there, and the stadium has developed nicely.



It'll be a full house every week – it's a great club, and I still have friends there.



The manager still has a lot to prove, though. He failed when he went to Everton, so there were a few people surprised when he got the Fulham job, including myself.



I didn't think it was the right appointment, but he's proved us wrong.



He's come out of the Championship with not only a huge number of points, but with great style.



They've played really good football, and that's a credit to him. He's obviously hungry, and speaks really well, so we'll have to wait and see, really.



Ultimately, it'll be down to the recruitment and who they bring in, because the squad they have at the moment won't stay in the Premier League. They've struggled with recruitment the past two seasons, and they need to bring in reinforcements.



The first time they went heavy and brought in a lot of players who had never played in the Premier League, which was obviously a mistake.



The next time they didn't spend that much at all, so they need to find a happy medium.



That'll be the key for Marco Silva's success and the teams, but he's very well thought of at the club.



Everyone speaks highly of him for the job he's done and the way he conducts himself.



Ultimately, you're only as good as your players, and when you're in the best league in the world they'll get found out – unless they bring someone in.



So, we'll wait and see on the recruitment, but my feeling is they'll have to be cute and clever as well as spend some money to be competitive.



But, fingers crossed, I really hope they can be better this time around.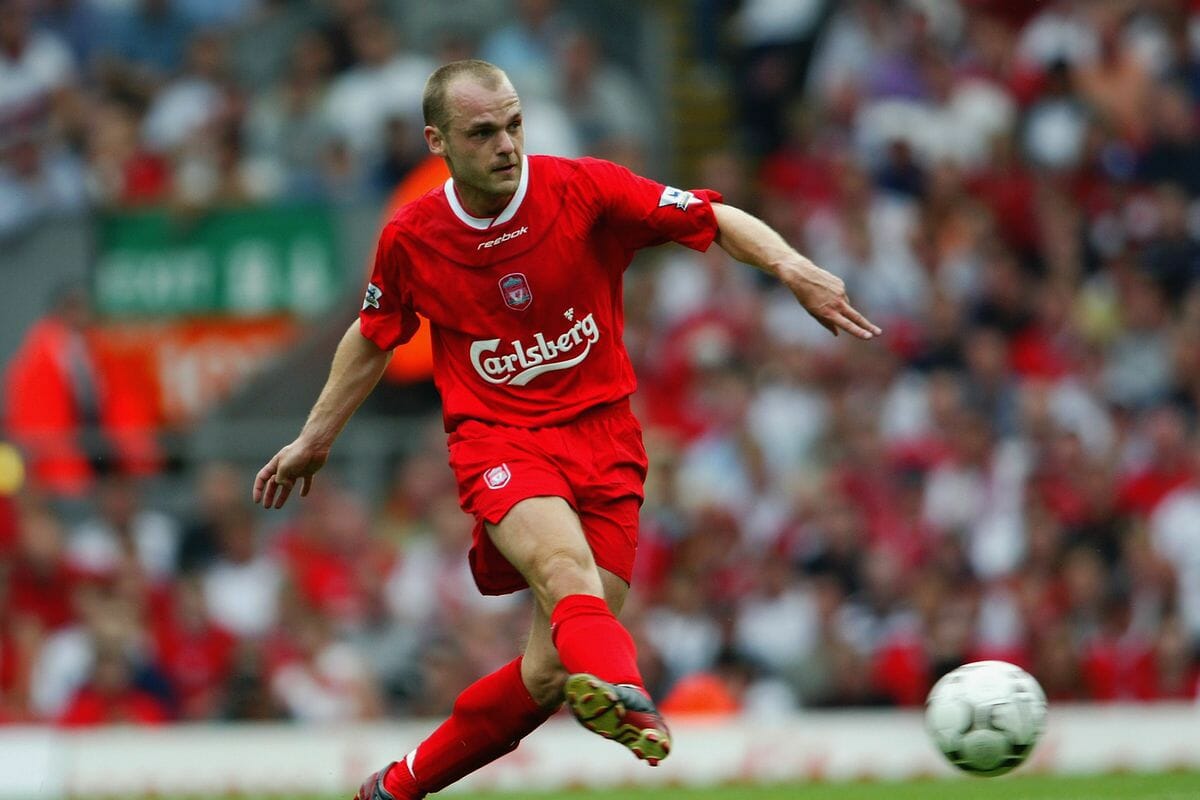 9. What will Mitrovic have to do over the summer to give himself the best chance of proving himself at Premier League level? Can he do it?




I think there's only two things really.



One is to be the best he can be physically, which he looks to have improved on this season – he looks really fit and hungry for it. When you're a big striker and a powerfully built man, you need to be fit as well as use that strength.



The second thing is the way the rest of the team plays and how they can help you bring out his best attributes.



I think there's a lot of talk of that this season, with the team working around him rather than him going in to fit around others.



It's clever if you've got a striker who's good at certain things, but you need to make sure you get the right balls in the box, and make sure you keep him away from working too hard defensively.



So, it's about using him the best that they can and getting him enough service, because you have to have the ball.



Of course, they'll have less of the ball in the Premier League at times, so it'll be a case of whether the team can get the ball enough for him to score goals – because he will do if given chances.



But for him, it's about staying on top of his fitness. Every player needs a bit of luck when it comes to injuries, but if you're sharp as a striker, then you'll score more goals.



I think he's more than capable of having a decent season in the Premier League.
10. Daniel Levy was celebrated after the appointment of Antonio Conte, yet Spurs could now lose him to PSG. If Conte leaves for Paris, what would that say about Levy and Tottenham? Do you think it could happen?




I think it would say less about Tottenham and more about Conte.



I think it would be one of those situations where you can't attach too much blame on the club.



They've negotiated a deal with Conte for this season and the next, paying him a lot of money, and he's improved the team so far.



The squad looks more balanced – they've got great firepower, and the signings were done in January.



Things are looking positive. They could still get that final spot in the Champions League, so Conte leaving would be a big negative for Spurs.



It wouldn't be on them; they'd be compensated, of course, but it would come down to a question of loyalty in the end.



I don't think it would be fair to blame Daniel Levy or Tottenham if it came to that, because there's only so much you can do.



They could dig their heels in because he's under contract, and refuse to accept his decision.



But if PSG really wanted him, then they'd probably be able to pay enough to get him out, and there comes a point where it's illogical to keep someone who doesn't want to be there.



I don't think it'll happen, though; Conte is a loyal guy, and I think he wants to succeed at Tottenham because it's a challenge for him.



Getting in the Champions League would obviously help, but I'd be really surprised if he left.



It would be problematic for Spurs to get someone in of equal quality, and it would be disappointing for the fans.
11. Furthermore, where would that leave Harry Kane if he saw Conte depart at the end of the season?




Kane might push for a move if it happens, but he's under contract, and it's showed last year that Spurs weren't going to let him go.



I'm not sure on how that would play out, but I can see him staying now.



I think he'll finish his career at Spurs – I might be wrong because I know he's ambitious – but you're talking a lot of money to get him out. He's another year older, so would someone take that risk?



I would expect to see Kane in a Spurs shirt whether Conte was manager or not.
12. You were part of a Liverpool side that won a treble – what does it take to achieve success like that, and what are your memories of that campaign?




Winning trophies with a club I grew up supporting are some of the best memories of my career.



Singing 'You'll Never Walk Alone' at the end of finals with the fans are things you thought would never happen to you, so to actually get to do it was special.



In terms of that, they're just wonderful and special things to think back on and be proud of.



It takes a little bit of luck, tremendous hard work and dedication to your profession, which of course the players had.



But it takes a certain mentality, because you have to keep producing big performances in huge moments.



You also have to understand that not every game is going to be your game.



We had a great mindset of players in that squad who were unselfish, and who didn't act like prima donnas.



I think the current Liverpool squad have that in abundance.



There's lots of factors that add up to success, but ultimately you need to have that quality in what you do.



Klopp deserves great praise for that currently because he's created a machine with such tempo in his play, and all the players are on board with it.



Even if Liverpool were to win a treble this season, one of those trophies would be one of the big ones in the shape of the Premier League or Champions League.



Winning three trophies would be a remarkable season for Liverpool, and to win all four would be the best season anyone has ever had, which speaks for itself.



But, for me, if it were just the FA Cup and the Champions League, then it would still go down as one of the greatest seasons in Liverpool's history.
13. How does the treble team of 2001 compare to this year's team?




We were resilient like them, and we were good defensively.



We weren't as good as the current side in terms of creativity; the attacking play and we didn't have that dynamism or speed.



We had Michael Owen, who was one of the best strikers in the world for a while, but we were quite reliant on him.



We had Robbie Fowler and Emile Heskey, who were quality players, but Michael was someone who we relied on a lot.



Salah scores a lot of goals, but the likes of Mane, Jota, and Diaz all contributed with goals themselves.



They're more dynamic and creative than we were, though. If you look at the fullbacks, for example, what they do and the number of assists they get is remarkable.



They're a better side and more complete, but we share the same resilience and winning mindset, even when you aren't playing well, because you have to.



I think the only real similarity is that determination to win games and being able to dig in.



You could argue there are few players who could get into the team now – Steven Gerrard aside of course, the greatest player Liverpool have ever had – that's how good they are.



However, the rest of that treble winning team of ours would be on the edges.



Sami Hyypia would maybe partner Virgil van Dijk and Michael Owen through the middle at his best.



But the team and squad now are better than the one I was in – it's got more options and variety, and is more dynamic.
14. Who were the leaders/experienced players you looked up to in the dressing room at Liverpool?




It was various. Initially, people like Steve McManaman and Robbie Fowler were brilliant with the young lads, and they were really great to be around.



They supported you, and Robbie remained that figure when Macca left.



But the likes of Dietmar Hamann and Gary McAllister became really influential with their experience and wisdom, as well as the calmness and ability they had to talk you through certain moments during matches.



We had a nice balance of hungry young players, including the likes of myself, Stevie (Gerrard), Michael (Owen) and Carra (Jamie Carragher).



We had the more experienced players then, as I said – even Jamie Redknapp, who was injured a lot, was great with the young lads.



So, all in all, I'd say Didi, Robbie and Macca were the leaders in that dressing room.
15. You left Liverpool in 2004 – could you have dug your heels in back then, and how did it feel seeing that side winning the Champions League in 2005?




It was a weird one watching them win it, as I left the same season, so part of me wasn't there, so to speak.



Loads of my mates were playing so I was so pleased for them, but sad because I wasn't there.



Maybe I should have dug in, but Rafa made it very difficult for me by being honest.



He didn't have to be, but I appreciated that looking back, because I liked playing and I didn't want to be a bit-part player sitting on the bench.



On further reflection, though, I think should have stayed and dug my heels in. If I didn't prove him wrong, then fine – I could have left the summer after.



But it's difficult in the moment, especially when you're in your 20s and you think you're mature and understand everything.



You're given basically a 48-hour window to make decisions on the rest of your career, and you're told you're not going to play and be first choice with other players coming in.



The one thing I did love in life was playing football, and I didn't want to become somebody who's hanging on to something.



It was a difficult one. Hindsight is a wonderful thing, but if I could turn back the clock, then I would have dug in.



I would have tried to prove him wrong, and I think I should have given it one more year.
16. You played under Roy Hodgson at Fulham – considering how highly regarded he is in management, what do you think went wrong with that Liverpool stint?




There were a few things – he wasn't given much money to spend first and foremost, which never helps.



He had Torres on the way back from injury who wanted to leave for Chelsea, so that was a struggle.



Steven Gerrard also got injured for two months just after the start of the season, and there was Kenny Dalglish in the background who wanted the job when Roy got it.



Anything that went wrong the fans would want Kenny in, which is fair enough, because he's a club legend.



There were a few things going against him, but ultimately he would look back on things and probably go for it a bit more and be less pragmatic.



It's hard to be when you have a limited squad available to you, and when you look at who he was dealing with back then.



It was destined to fail really, so he probably learnt a lot from that experience.



If given another chance, he would do things differently, but nothing is ever certain in football when these opportunities come up.



He had to take the job – it's a wonderful club and one of the biggest in the world – so why wouldn't he say yes and give it a go?



I know he got on with the players and was well-respected, but the Torres situation and Gerrard getting injured at a crucial time didn't help.



I think playing the kids and going out of the Cup was a mistake, but it was a bad time, which wasn't all his fault.



Roy is an honest guy. I'm sure he would say that he made some mistakes.
17. How do you see the summer rebuild at Manchester United going under Ten Hag?




He has to work tremendously hard on his philosophy and his tactics.



He's got to try to get the players on board with it and work on their fitness, because they have to be stronger and sharper all over the pitch.



There's real quality in the squad, and I'm sure he'll make a couple of good additions as well.



He also needs to create an identity or a way of playing, because currently, there isn't one.



They're not high possession and they're not a counter-attacking team, so it's hard to see what they are right now.



They just rely on individual quality every so often, mainly Cristiano Ronaldo, so they need an identity back.



Ten Hag needs a way of playing that he needs to stick to. If he needs to bring in players over the next year to 18 months, then fine, but that needs to be the way they're going to play.



If they're going to be possession-based, he needs to see who gets on board with it – and if they don't, then he'll need to change tactics.



The hunger and physicality need to come back, which comes from the fitness and the mentality of the players.



That's the manager's job. Pep Guardiola can get players like David Silva doing more running, for example.



When David Silva's duels went up, winning the ball back went up too.



It's the same with Klopp. He can get the best players at Liverpool to work hard to retrieve the ball like they're young kids trying to impress the manager.



It's the manager's job to start with a great tactical plan and quality players on the pitch to inject the team with a chance of winning..



But it's a hell of a big job at Manchester United. Ten Hag's first season will be transition, and then it'll be the second season where he's judged.
18. Declan Rice and Kalvin Phillips' futures are up for debate this summer – could you see either leaving?




Kalvin Phillips will depend on whether Leeds stay up or not; if they go down, then he has to leave.



A player of his quality has got to be playing Premier League football, and of course it'll help with his England career and the World Cup.



I think he's got enough about him to play for any of the big clubs; Rice just edges him for me in terms of his all-round game.



Rice is the more complete midfield package, but I'm a big fan of Phillips.



Either could play top four, Champions League football, because they've both shown that.



If Leeds stay up, then I think Phillips will stay because he loves that club, and he'll want to see what the new manager can bring.



With Rice, I think he'll want to leave, because he's at that stage in his career where he wants to win and he's ready.



West Ham fans won't want to hear that, but it's the truth. Even if they're in the Champions League next season, they're unlikely to go deep into the competition.



It just delays Declan Rice from competing for titles and Champions League trophies, because he's capable of playing for Liverpool, Manchester City or Chelsea.



There's no doubt in my mind that he could fit into any of those teams, but it's not a simple one, because West Ham want the money that they want.



I think there will be a compromise, or someone will pay the money to get him in, because he's that good.



He's got great variation in his game: he can play a six, he can play as an eight, or even slot in at centre halve.



More importantly, whatever club he goes to will have him for eight years at least, because he's young and hungry to succeed.



He's a future England captain, so getting him now may seem excessive and over the top, but that price isn't going to go down.



It's not a risk – take the hit and get him in, and you know you're sorted because he's so reliable.



He's not a risk for any of those teams to go out and buy him, because he's that good.
Wait – There's More!
Enjoyed this article? Take a look at the top Champions League betting opportunities and the best football betting sites rankings.
For all things football, we also recommend our KickForm site, home to scientifically backed football predictions. Here, you'll find top predictions and odds for Liverpool, as well as top betting tips for the Premier League.