About Us
On this page you'll find everything you'd ever want to know about ThePuntersPage.com from how it all began, to what we offer, to even how you yourself can become part of the team.

So, allow us to introduce ourselves – ThePuntersPage.com. A site dedicated to providing all the tools and resources you need as a punter to beat the bookies – in one place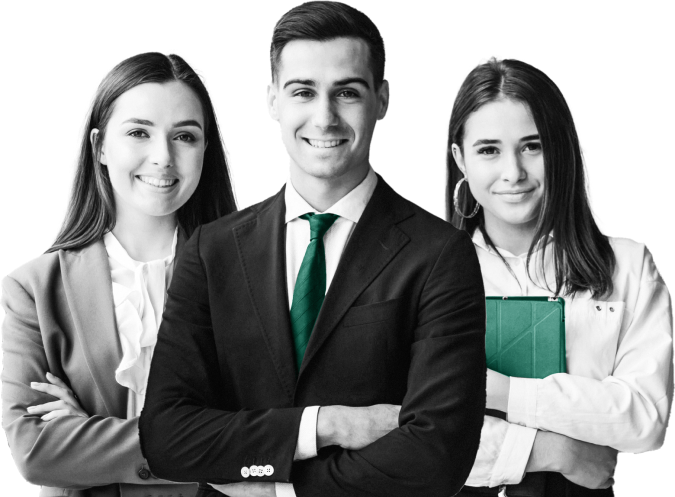 Who We Are?
We are ThePuntersPage – a young, dynamic team of sports addicts with an equal love for all things betting. With over 20 years of experience in the field, we pride ourselves in providing sports bettors with the most reliable and in-depth information to help them make the best possible decisions throughout their betting journey.
What Do We Do and How Do We Do It?
Within our robust portfolio of articles, you can find comprehensive and detailed bookmaker reviews covering the best online bookies. We base our betting site reviews on a strict set of criteria which we know our readers are looking for. These include analysing a bookie's registration process, deposit and withdrawal options, welcome bonuses, sportsbook promotions, pre-match offer, in-play offer, security, customer support, design and usability, mobile app, and other product offerings. Our reviews are based on our own personal experience when assessing a bookie at any given time so you can rest assured that you will be provided with 100% honest and authentic opinions.
Besides reviews we provide hundreds of guides to sports betting. These include, but are not limited to:
In addition to using our own vast knowledge and skillsets when it comes to writing content, our work is data-driven and for each article we publish our writers undergo an extensive research process to ensure that the information our readers encounter is top quality, accurate, reliable, and easy to understand.
Let's face it – we all want money. We all want to make more money and we definitely don't want to lose our money. Our aim is to assist you as you take on the bookies in your quest to come out victorious and earn that coveted payout. Whether you are gearing up for a long and exciting matchday of football, eagerly anticipating the next horse racing festival, or simply looking to kill a few minutes during your lunch break on some virtual sporting events, our expertly formulated betting tips will have you covered.
Our Business Model
Transparency within the betting industry is something we actively encourage here at ThePuntersPage.com. We're dedicated to building a trustworthy brand and pride ourselves on providing impartial and unbiased content and advice. That is why we want to share with you how we operate and why.
While ThePuntersPage.com is primarily a contributive site, we still have a number of people on our payroll as well as other business costs. Naturally, we want as many people as possible to be able to access our site. Therefore, hiding content behind paywalls just wouldn't make sense, and on top of that we've always maintained our stance on delivering a free service. So, rather than charging users for access, we utilise an alternative method as a source of revenue. Our Business Model is based on the commissions earned through affiliate marketing.
Affiliate Marketing
Affiliate marketing involves online operators paying for users they receive from any of our platforms (website, Twitter, YouTube, mobile app etc). Traffic is tracked via coded affiliate links embedded in text and images via cookies, and comes at no cost to you.
We strive to provide unbiased content, and truth be told, we are constantly rejecting requests from brands offering considerable amounts of money to promote them. We only recommend sites that we ourselves trust and use.
You'll also notice we have a significantly less amount of annoying pop-ups and banners on the site. Why? Because we are all about our users.
Every single thing you see on our site has been designed with the user in mind. We want to provide the most seamless and user-friendly experience possible.
This, is what separates ThePuntersPage.com from everyone else.
Our Journey
Our expertise in sports betting did not come from nowhere. Whilst ThePuntersPage as it is today only came to fruition in November 2019, our team has over 15 years of experience within the sports betting industry, which has led to a deep insight into the best ways of betting. Don't just take our word for it though; our site constantly ranks among the best sites in Google searches and we are still improving, optimising and getting better and better. At the ThePuntersPage we believe that the sky truly is the limit.
Our Principles
Responsible gambling is at the forefront of our mission. We understand that for some people, online betting can easily get out of control, which is why we do our best to provide our readers with safe and reliable information whilst simultaneously providing sources on how to get in touch with organisations for support on problematic gambling.

We are a User-First and Mobile-First brand and everything we do is for our readers. With so many bookies out there and an even greater number of sites putting out inaccurate sports betting information, we consistently do our best to provide readers with the quality they deserve. We are constantly innovating and looking at new ways of providing the best content, so keep your eyes peeled and watch this space, because the future is looking bright for TPP.

We are unbiased and honest. They say that money talks – and in the sports betting industry it has unfortunately become commonplace for bookies to influence the content that is written about them by paying a fee to be featured or complimented. To us, this defeats the purpose of what we do, which is why we make it a point to reject any form of compensation from bookmakers for featured articles. All our content is completely impartial and trustworthy based on our own personal experiences.