*This promotion is no longer available, but you can check their latest offers by clicking here!
In this article we explain all you need to know about the Coral Football Jackpot promotion. This includes what it is and how it works, a step-by-step guide on how to play as well as the key terms you should know about.
Coral Football Jackpot
There aren't too many offers that have stood the test of time, but the Coral Football Jackpot, which is available online and via the Coral sports mobile app, is certainly an exception.
In fact, it's a promotion that has been running since the start of the 2013/2014 season and has been gaining the interest of thousands of football acca lovers ever since.
What Is The Coral Football Jackpot?
The Coral Football Jackpot is a weekly prediction game that requires you to predict the outcome (home win, draw or away win) of 15 pre-selected fixtures.
If you correctly predict all 15 results you will win a guaranteed jackpot of £100,000. For every week that the jackpot is not won then the overall pool will increase until someone hits it.
Coral Football Jackpot is open to new and existing customers.
Not Yet Joined Coral?
Those without an account then Coral's Bet £5 Get £20 in free bets welcome offer is the perfect excuse to join. Simply register and place a £5 bet at odds of 1/2 or greater. Coral will then instantly credit you with £20 in free bets, as outlined below. There are also a number of Coral bonus codes available across all products.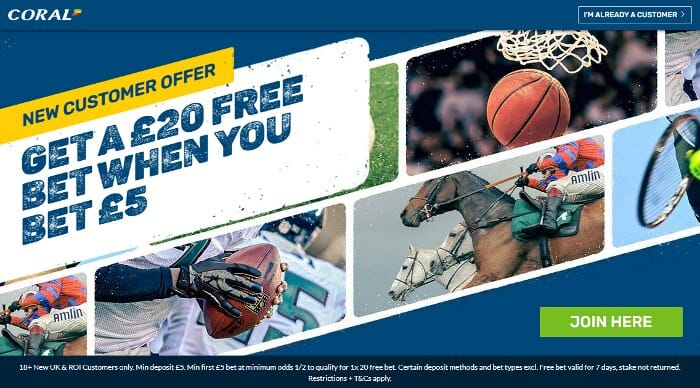 How To Play Coral Football Jackpot
Below we guide you through step-by-step on how to play the Coral Football Jackpot.
Step 1) Visit Coral
Login to www.coral.co.uk, select 'Football', followed by 'Jackpot'.
Step 2) Select Predictions
Mark your outcome in each game by clicking 'Home Win', 'Draw' or 'Away Win'.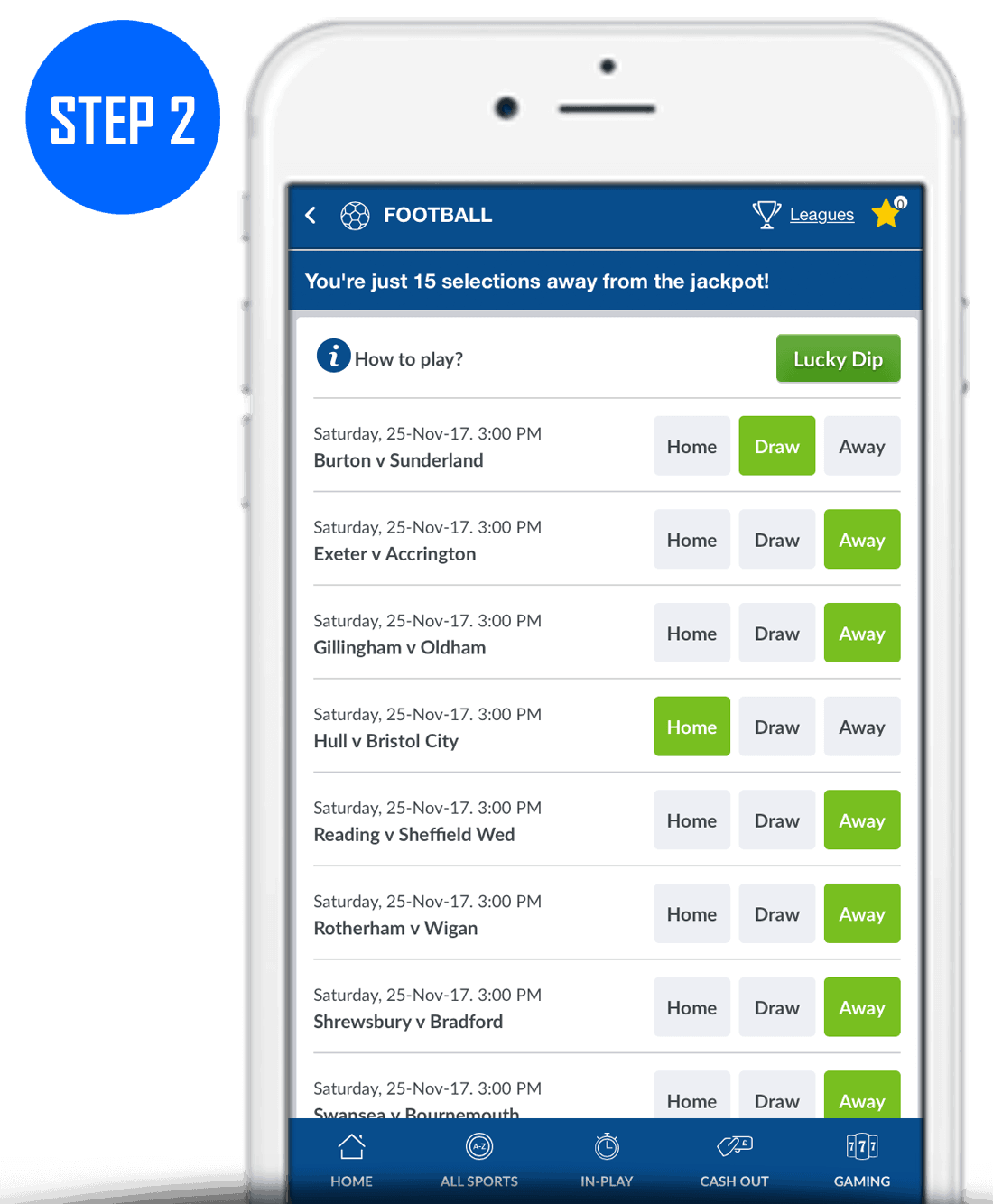 Step 3) Stake
Select your stake using the drop-down menu.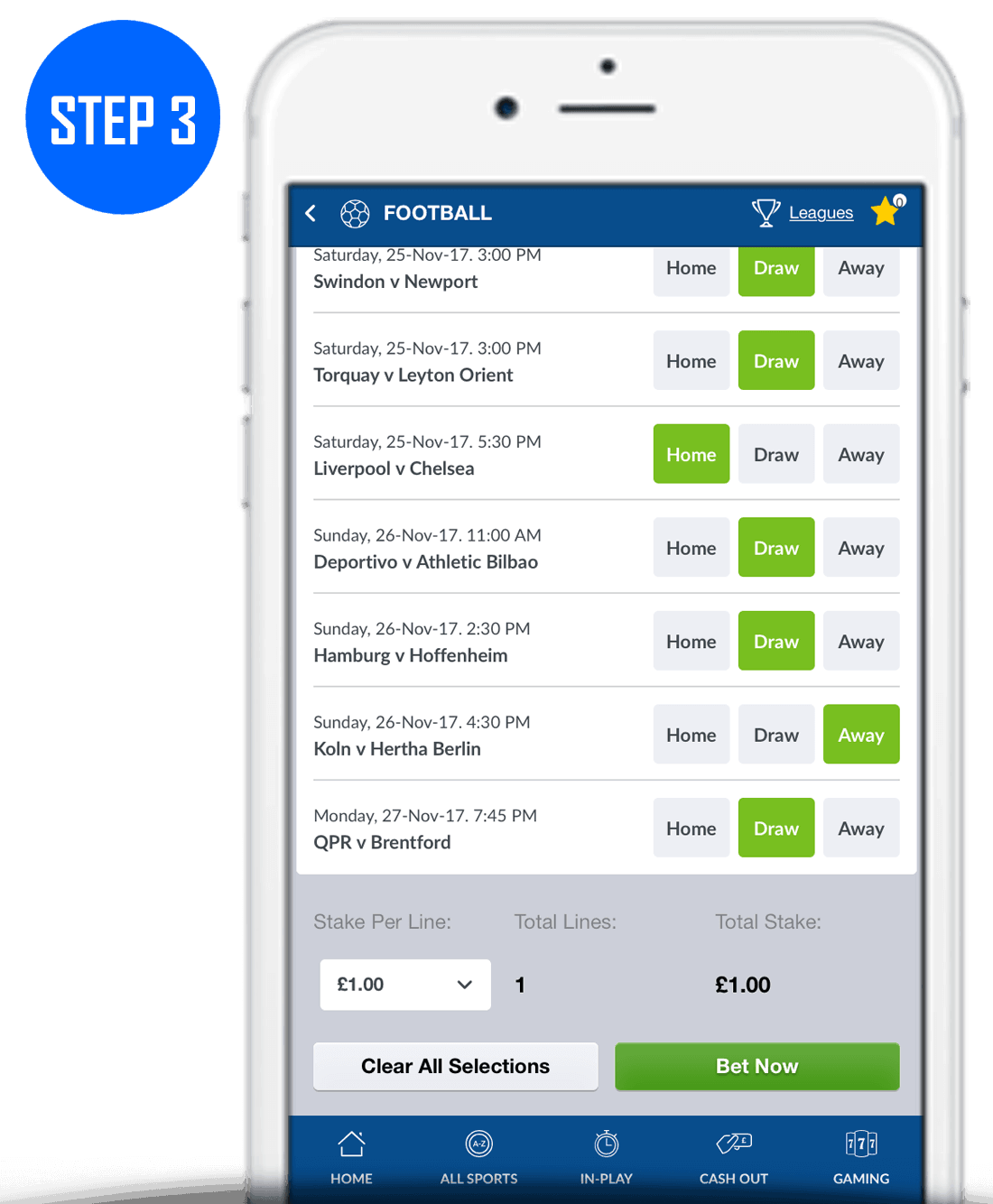 Step 4) Place Bet
Confirm your bet by clicking 'Bet Now'.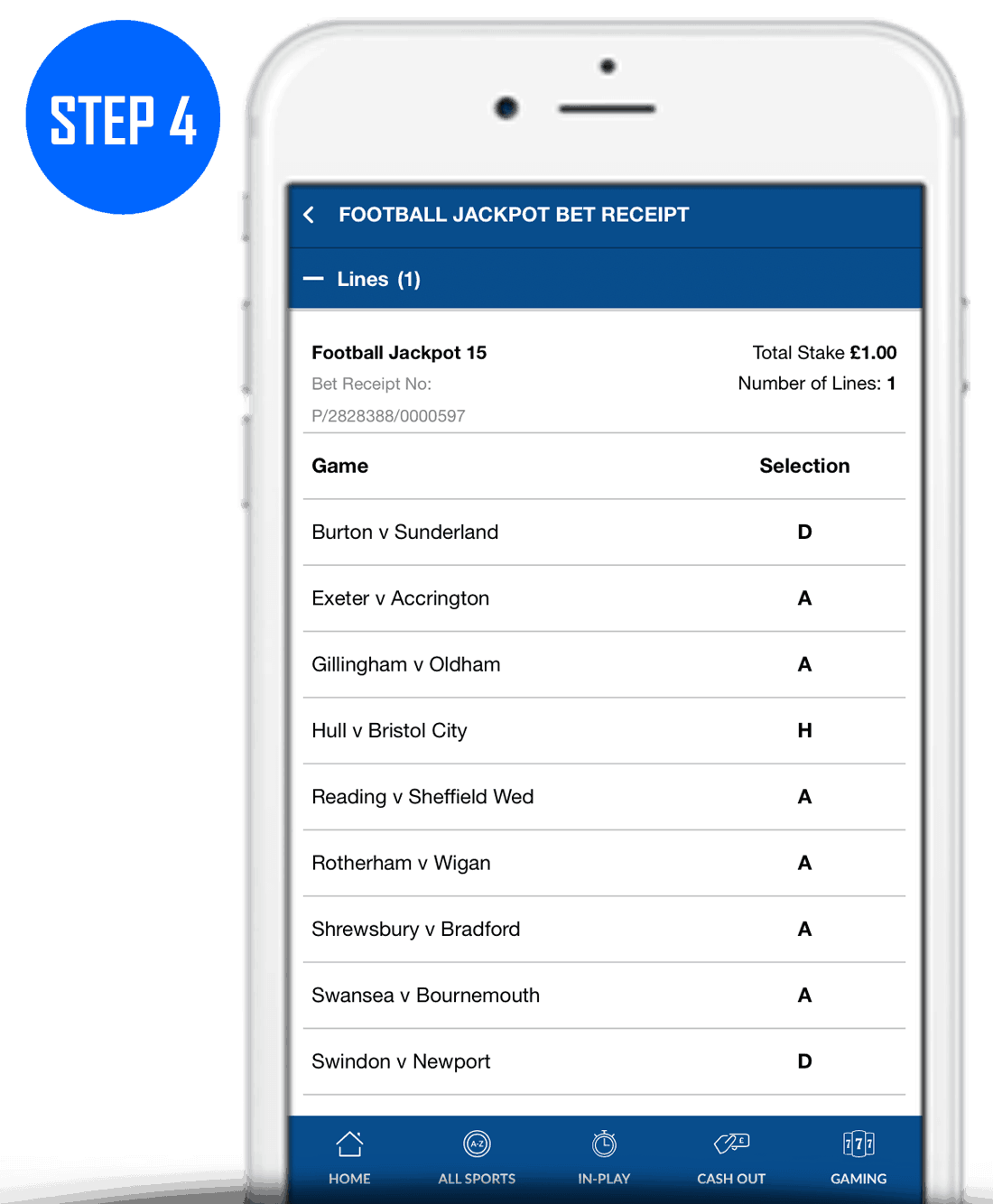 Note: You can view your selections at anytime by going to 'My Account', 'Bet History', 'Insert A Date Range', tick the 'Pools' box and then 'Display Results'.
Coral Football Jackpot Prize Structure
All 15 Selections – Correctly predict the results of all 15 matches you'll win a share of a £100,000 guaranteed jackpot pool. The jackpot pool represents 70% of the overall net pool. For example, if the net pool is £1million, then the jackpot pool will be £700k. If you are the sole winner then it's all yours – if there are multiple winners then it will be split.
1st Consolation Dividend – Correctly predict 14/15 results and you'll win a share of the 1st consolation dividend which represents 20% of the net pool. So if we use the above example of a £1million net pool, you'll stand to win £200K.
2nd Consolation Dividend – Correctly predict 13/15 results and you'll win a share of the 2nd consolation dividend which represents 10% of the net pool. Again, using the above example, this would equate to £100K.
Past Winners
At the time of writing, the biggest jackpot of a cool £5.3million was scooped by four lucky punters which culminated in Everton's victory over QPR on Monday 15th December 2014.
There have, of course, also been a number of near-misses. Kate Muir, a Scottish barmaid, managed to bag herself £52,000 for predicting 14 correct results – all from a solitary £1.
Elsewhere, Jim Wyatt, a 54-year-old married man from Hereford, won £71,037.40, again from just a £1 bet on the Football Jackpot from Coral for correctly predicting 13 football matches.
Coral Football Jackpot Key Terms & Rules
Available online, on mobile and in Coral shops.
Unit stake is £0.25 or more.
Coupon amount is £1 or more.
All bets must be placed before the advertised 'Pool closure' time. This is the first scheduled kick-off time of the 15 matches on the entry slip.
All matches will be settled on the official result after 90 minutes of play, including any 'injury time'.
If any of the specific Jackpot Pools are not won, the pool will be carried forward to the next corresponding Jackpot Pool in its entirety.
ThePuntersPage Final Say
If you're a fan of accumulators and want the opportunity to win a big sum of money from a small stake then you should probably give the Coral Football Jackpot a go. You are potentially a single pound and 15 correct results away from a guaranteed prize of £100,000!