In what is surely one of the biggest shake-ups in the UK online gambling scene in quite a few years, it has been announced by the Gambling Commission that as of the 14th April 2020, bettors will no longer be able to place bets using their credit card. For our Irish friends who may have also stumbled on this page, there is also a credit card ban for customers in Ireland.
This has come as a shock to a lot of bettors and of course a lot of betting sites themselves, and we'll be taking a look at the reasons why and ultimately what kind of effect this is likely to have in this article.
With that said though, what we want to make clear is that this isn't something you need to be concerned about or something that should put you off signing up to a betting site.
The online market is still in a great place in the UK, with an amazing selection of sites to choose from, and, most importantly for this subject, a great variety of alternative payment methods as well. This includes Neteller, which is responsible for around 80% of transfers of the world's gambling industry and offers benefits such as extra security, lower fees, wide accessibility including currency options, and more.
There's just as much variety in betting sites too, and below we've selected some of our favourites to show you that despite this change, the UK online betting markets remains among the absolute best in the world.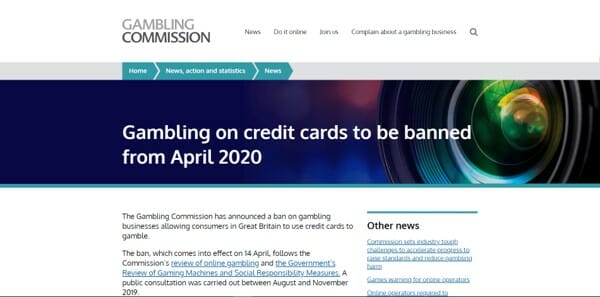 What alternative payment methods can I use?
We understand that many people may feel inconvenienced by the changes that are being made. Online sports betting with a credit card (including Revolut) has become a lot of people's favourite way to play, and things seemed to be expanding before this point, with the likes of CSGO betting with credit card becoming more popular, alongside other Esports.
However, we would instead invite those people to view the ban on credit cards as an opportunity to reap the rewards of the many other excellent payment options available to them.
Here we're going to go through some of the key alternatives to credit card betting so that anyone concerned can see that the amount of options still available to them is vast and even superior in many ways to credit cards as a payment method.
Do keep in mind these are meant as examples rather than as an exhaustive list of every payment method available the UK users.
The reason for this is simple, the amount of options out there is so large and expands so quickly that this would turn this article into a large novel. Covering all the cryptocurrencies alone would be quite the challenge.
For that reason, we are instead looking at groups of payment types, rather than them individually. With that in mind, we do preface this by saying if anything is not covered here, it does not necessarily mean it is not available.
Neteller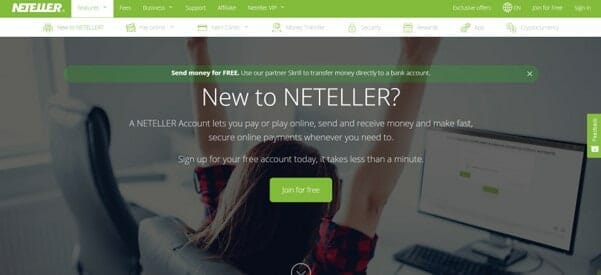 We've singled out Neteller here because for us it represents what we think will be the ideal replacement for credit card betting. Essentially, it's an electronic version of a payment card.
Money is added to an electronic wallet, which is often stored on a smart phone and can be linked to either debit cards or a bank account to be topped up.
This is true generally for Ewallets, but what makes Neteller truly special is the additional benefits it offers, such as its VIP program which rewards regular users with savings on things like withdrawal and transfer fees, higher transfer limits and lower currency conversion fees.
In other words, it can provide benefits for long term users like some credit cards (such as Revolut), but without the debt dynamic holding it back.
Other Ewallets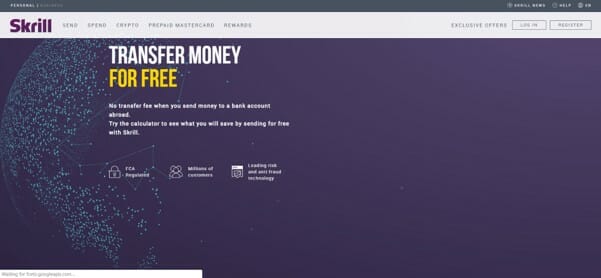 There's a lot of different E-Wallets out there so we've decided to put them in a group here as they generally work similarly.
Each has its own benefits and selling points, and it's worth looking up their individual quirks to see which works best for you. Some of the most popular in the United Kingdom include Skrill, Klarna and PayPal.
Most Ewallets support both deposit and withdrawal. Transaction times vary between Ewallets. They are very widely accepted, almost to the level of debit cards. Most are supported by mobile and they are a secure payment option, at least in the cases of the examples we have given. The key downside to many Ewallets is they are often not supported by promotions.
Debit Cards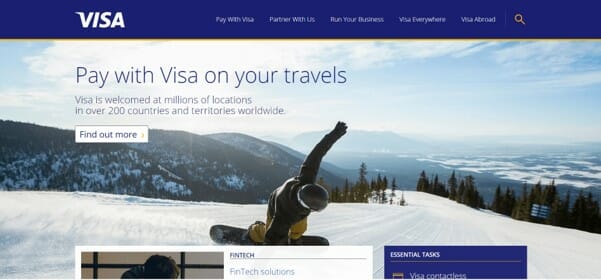 This is the most obvious alternative to Credit Cards and that's the option that is frequently discussed in the same breath, we are of course referring to debit cards.
The way they work on a practical level is so similar that anyone who is familiar with betting sites using credit card they should have no issue with the transition here, and of course, they lack the issue of being a debt-based payment type.
They are secure, support both deposits and withdrawals, should come with no fees, can be used on mobile, which is especially important as more people gamble online via apps, are widely accepted, transfer funds instantly and are generally supported by promotions.
Pre-paid cards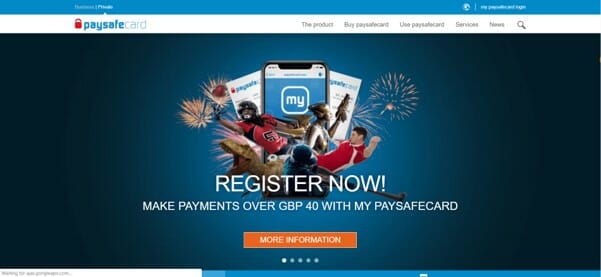 Sticking with the whole card focus for another moment, Paysafecard is a prepaid payment solution which works just like a mobile top-up card.
There are other prepaid cards available, but for now, that's the most common example. Pay cash at a sales outlet which supports them to receive a 16-digit code, and then use that code to pay for things online, such as topping up your online betting account.
This has huge security benefits thanks to the anonymous nature of the cash transaction, alongside being very practical.
Just like debit cards these are a very secure method of payment and come with no fees, are widely accepted but not to the extent of debit cards and transfer funds instantly.
You can also withdraw in many cases, including with Paysafecard, but this may not be the case with all pre-paid cards. They are generally supported by promotions, but again not to the extent of debit cards.
Cryptocurrencies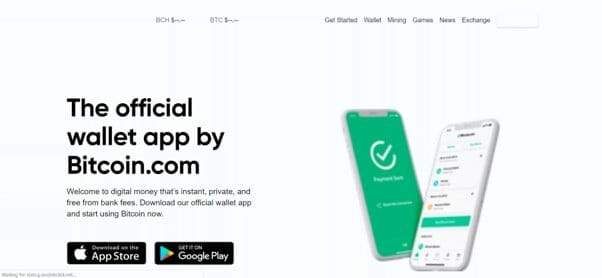 Many people like credit cards (and Revolut) because they are a payment type that has been around for a long time and they are familiar with how it works, and they, therefore, may be wary of cryptocurrencies.
However, cryptocurrencies do offer plenty of benefits, the most obvious being the level of security and anonymity they can provide.
This is so important for so many people that there are actually betting sites that solely operate using cryptocurrencies. The most common is, of course, Bitcoin by quite a large margin, but there plenty of others that are making an impact, with Ethereum, Ripple and Litecoin just being a couple of examples.
The support for cryptocurrencies varies greatly. Many will only accept Bitcoin. Deposit and withdrawal should be available for those which do.
Many wallets are of course supported by mobile.
They are another option where often promotions aren't supported, however, this depends on the site, of course, any promotion for a Bitcoin exclusive site would naturally be open to Bitcoin users.
They are often considered to be the most secure payment type available.
Why is credit card betting being banned?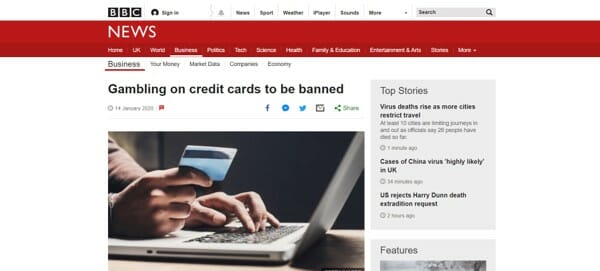 Before we begin, we'd like to make it clear that it is not our intention to make any particular judgement about whether or not this is a wise move. Instead, we're going to be articulating the reasons the Gambling Commission had in making this decision.
The reason for staying neutral on this matter is twofold, one, we think that its best for us to lay the information out for you so that you can form your own opinions based on the facts, and also, it is such early days that we think making any kind of serious assessment wouldn't really be possible until a fair amount of time has elapsed since the ban has been enforced.
None of us knows whether this will have the positive impact that the Gambling Commission hopes it will until they've had these measures in place for a period.
With that said, the Gambling Commission has laid out their reasoning on their government website, with the much of the decision stemming from a review of online gambling, gaming machines and social responsibility measures. There was also a public consultation in late 2019.
One of the key findings of their research, and the reason why credit cards (including Revolut) are being singled out, is that a usually high number, around 22% of people using that payment method are classed as problem gamblers.
Considering this trend, and the specific issues related to betting with credit cards which we'll cover in our next section, credit cards have been banned for both online and offline gambling in the United Kingdom.
This means that the research has likely also shown that this trend is present with credit card betting across the board, from the desktop to the betting shop.
They have also acknowledged, just as we suggested at the beginning of this section, that this is, of course, a work in progress and will "evaluate the ban and watch closely for any unintended circumstances for consumers".
This isn't the only measure being taken either, with extra support through the National Health Service and the requirement for all betting sites to participate in the GAMSTOP scheme.
While we do want to remain neutral on the credit card issue, we do think that providing people who have issues with gambling more support can only be seen as a good thing and is a vital part of a responsible gambling industry.
The repercussions of using your credit card for gambling transactions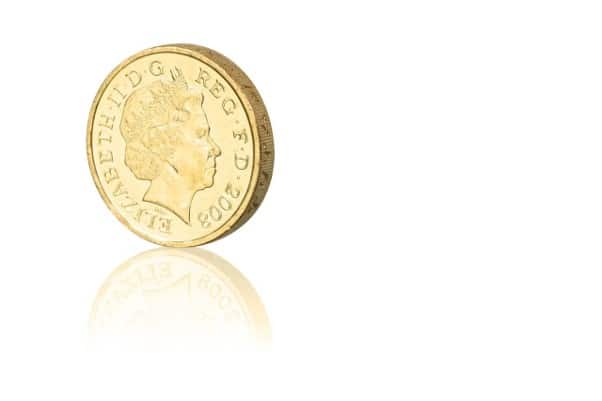 Part of the reason the Gambling Commission has decided to impose this ban is also due to the unique repercussions credit card betting for gambling transactions.
A credit card, unlike other payments, is a cash advance, in other words, it is a form of debt. Because it is a form of debt, it allows people to spend money they don't have.
Combine this with fees and interest rates and it is obvious how this payment method can provide the potential for greater financial consequences than many alternatives.
We, of course, know that the majority of people who use credit cards for gambling transactions do so responsibly, however, this unique set of factors, alongside the trends in problem gambling that we have discussed, do make the reasoning of the gambling commission fairly clear.
On another note, credit card betting also has an additional downside which we didn't see mentioned by the Gambling Commission but we thought was worth a mention. Credit Cards (including Revolut) carry an additional risk of fraud, in fact, one of the reasons a lot of people didn't choose to use this payment option before this ban was that alternatives offered additional security.
How can I tell if my betting operator is taking responsible gaming seriously?
If you want to know whether your betting operator is doing everything it can to help solve problem gambling, you can check first and foremost whether they offer any advice and links for those who think they may have an issue.
Furthermore, you can also check for deposit limits, not just whether they have them but how easy they are to use. Other measures include things like time outs and reminders after players have been on the site for a certain amount of time.
Generally, a good mix between advice, links for those who need extra help from outside sources and practical measures to help people maintain control while using the site are what you should expect from betting operators in this regard.

ThePuntersPage Final Say
Like most things, gambling is something that is enjoyed responsibly by most people but is abused by some to the point where it can be harmful to them.
Any industry where this is the case has a responsibility to take appropriate measures to combat this in whatever they deem as the most effective way possible.
How effective this decision remains to be seen, and won't be understood for quite some time yet. Regardless of your opinion, it does show how seriously the UK gambling industry takes this responsibility.
In terms of how it will affect you, it really shouldn't be all that much. There's plenty of other widely accessible payment options out there and the UK online gambling scene remains as high quality and varied as ever.
It's a big change, and we don't want to understate it, but from a practical perspective, you can rest assured that you will still be able to enjoy all the great things online gaming in the UK has to offer.