The legal situation regarding online sports betting states in the USA is nothing if not multi-faceted. This is because the sports betting legal situation is distinct for each state. That's why we've provided a guide which will explain the legalities of each individual jurisdiction so you can easily discover what is available to you in a moment. That way, you can focus on finding your ideal sports betting USA operator.
How Online Sports Betting Became Legal in Certain States
Before we look into individual gambling by state, it's a good idea to understand the context through which state laws work. While there are many decades of legislation which are noteworthy, the most relevant to online betting would be the Professional and Amateur Sports Protection Act of 1992. It is commonly known as PASPA.
This effectively outlawed all sports betting across the nation with very few exceptions. In the modern day, this meant that online sports betting sites were also banned. However, this was overturned by the Supreme Court in May 20181, allowing individual jurisdictions to decide whether they wanted to become legal betting states. This is why, when we talk about legal betting sites in the United States, most of the relevant history is so recent.
Common Differences Between Legal States
You may imagine that all that's relevant to know is whether your state allows you to bet on sports legally, but there's actually many more variables across online sports betting states than most realize. So much so that two states with legal sports betting can offer wildly different experiences. For instance, the following are common differences between legal online sports betting states:
Whether you need to register in person

The legality of college sports (including whether you can bet on in-state teams and player props)

Whether you need to be physically located in a relevant retail location to use online sportsbook apps

The legality of esports

If you need to be a resident of the state to bet in-state

Availability and legality of fantasy betting

Legality of horse racing (this very commonly has distinct laws from other sports)

Number of licenses

Minimum age
These are just some examples. All state's gambling laws are an ever evolving, distinct and complicated entity.
Legislation by State: Betting on Sports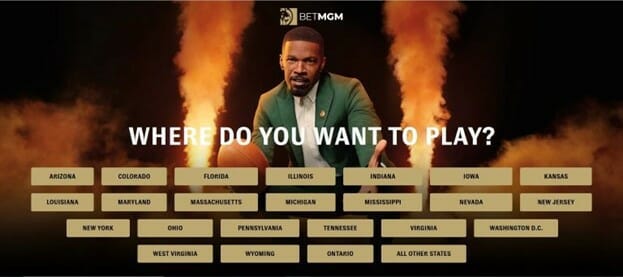 Below is a list of all states which have chosen to make sports betting legal and are currently available to bet on right now online. We will also be making clear, as much as possible, the parameters of their legality, so you have the most comprehensive idea possible of what you can legally bet on. Please note that this list is of online sports betting states, and there are some where betting is legal in retail outlets but not online.
This gambling by state list is in alphabetical order, and if it is not here, it may become legal in the future but cannot be legally available right now. The following are the current online sports betting states:
Famously launching legal sports betting on September 9th, the first day of the NFL season, Arizona has become one of the most popular states for online wagering and remains in the top 10 for money betting online. This came about following a
23-6 vote on April 12th 2021 by the Arizona State Senate
, and it came into law following the
signing of HB 2772
2
a substitute for the bill SB 1797, which began its legal life in the Senate back on the 2nd February 2021.
20 sports licenses have been made available, with each license allowing two online skins alongside brick-and-mortar betting, meaning a potential of 40 online bookmakers overall. Over 30 slots are already filled but there are still more on the way.
These licenses allow for betting on almost every sport, including fantasy betting, with a couple of exceptions. For instance, their rules on college betting are unusual. Unlike many other states, college sports are permitted. However, you cannot bet on individual performances in college games. However, you can bet on seasonal performances, such as the winner of the Rotary Lombardi Award, should such a market be available.
Betting on high school sports in general is prohibited, or bets on injuries or penalties. There is also nothing in the law about betting on non-sporting events such as the presidential elections or The Oscars.
The regulatory body for the state is the Arizona Department of Gaming, and broadly speaking, we'd say they oversee what can be considered one of the broadest selections of excellent sportsbooks currently available in the United States.
It's been a slow but steady crawl towards making sports betting legal for Arkansas. Since 2019, they allowed betting at three casinos solely, their initial response to the 2018 PASPA overturn. Finally, the
Arkansas Joint Betting Committee
finalized the legalization which would make sports betting online broadly legal in February 2022. Sports betting legal options include almost all major sports, including college sports, with only political elections and virtual sports being explicitly prohibited.
These laws allow for up to eight online sportsbooks to join, but thus far, many of the big names have failed to take them up on that offer. The first online sportsbook from Southland Casino and Betly launched on March 5th 2022, and has only been joined by Bet Saracen, the online version of Saracen casino. The reason for this is that any major sportsbook which wishes to join in on the sports betting USA journey in Arkansas must partner up with one of the three state casinos discussed before and split a whopping 51% of their revenue with them.
Considering that there are so many other states which do not have such stringent rules, we're not surprised that typically enthusiastic operators such as FanDuel have not been their usual gung-ho selves here like they have with other online sports betting states.
Nonetheless, it remains early days for Arkansas among legal betting states, and there's plenty of time for more operators to add themselves to the currently limited selection of casinos.
The Centennial State must have taken some inspiration from the horse racing events their residents can now legally bet on because of all online sports gambling states, they might be the one which came out of the gates the fastest. Voters
approved sports betting during the 2019 November elections
and they had already begun taking bets on both retail and online by May 2020. Gambling by state legislation rarely has a turnaround of six months, so you sense the enthusiasm there.
This is backed up by their record setting $200 million in month betting handle, putting them in the top six online sports betting states for dollars bet all time in 2022. This is in no small part thanks to the many excellent operators which call Colorado their home. All-time greats like BetMGM and DraftKings make a happy home here, and there's over 25 apps available at the time of writing. It's no surprise, considering that of all gambling by state options, Colorado is considered to be one of the most inviting to operators.
There are a couple of caveats. For instance, Colorado operators must partner with one of the state's 33 casinos, and the state has banned college player props across all sports. But that's about it, otherwise regular sports betting, pari-mutual wagering, and daily fantasy sports betting is all available, making them one of the most open legal betting states.
In May 2021 a deal was finally struck between the Mohegan and Mashantucket Pequot tribes, allowing for both of them, alongside the state lottery, to run online sports betting with selected partners. Again, DraftKings and FanDuel stepped up to the plate adding Connecticut to their gambling by state resume on October 12th of that year. PlaySugarHouse is also available via the Connecticut Lottery.
Because Connecticut is a smaller state and only has a select few (admittedly excellent) operators, and are somewhat limited in growth due to the deals with tribes in the state, they are small compared to nearby states like New York. But they are still capable of already offering an excellent online sports betting USA experience.
The passing of HB 6451 in 2021 allows for betting on almost all sports, except for in-state college sports, unless they are playing in a tournament.
We expect, considering the strength of the agreement between the state and the tribes, for the limited but high-quality selection in Connecticut to remain the same for quite some time. A change in sports betting USA Connecticut operators only looks possible in 2023, when the current licenses run out.
When we look at all the gambling by state options, Illinois ranks up there with the very best places in the United States to bet online, thanks to a broad selection of world class online sportsbooks at your disposal. Even Caesars recently joined several already available online sportsbooks back in 2022.
The launch came later than expected. In-person betting was actually available in the state back in March 2020, swiftly followed by online betting in June 2020 thanks to the Illinois Sports Wagering Act. The only key restrictions we're aware of include no betting on elections or award ceremonies, and wagering on in-state college games is not available for online betting (you must bet pregame and in-person).
A more impactful restriction was that gambling in the state at this time required in-person registration. With such a thing being made nearly impossible by the coronavirus pandemic, this essentially left Illinois' sports betting USA dreams parked like a luxury sports car without any gas. It looks great but practically motionless.
This all changed when the in-person registration rule was lifted on March 5th 2022 via bill HB 3136, which opened the floodgates. Several online sportsbooks immediately made this one of the most attractive online sports betting states. Gambling by state Illinois has gone from strength to strength since then, breaking the billion-dollar sports betting handle barrier in January 2023.
One of the biggest and most successful of any state to make sports betting legal is Indiana, boasting over a dozen sportsbooks and the fifth state to top $5 billion in handle as early as October 2021.
Indiana became the ninth of the legal betting states on May 8th 2019, following the signing of HB 1015, pretty much exactly a year from the overturning of PASPA. Part of the reason for the swiftness of the legalization process in Indiana is that there were relevant laws based on their legal retail casinos which provided a framework for HB 1015.
The restrictions relevant to the reader include a ban on prop bets on college sports, amateur sports, and eSports. Only the latter stands out as unusual.
Otherwise, we'd say that gambling by state Indiana is a great experience, whether you're a fan of traditional or fantasy betting. While rules based around current tribal restrictions can often be restrictive, and it is true that operators must partner with current land-based casinos, up to three skins or mobile platforms provides plenty of choice.
If you are lucky enough to live within the state line of Iowa, you can enjoy as many as 17 mobile apps including major names like BetRivers, Betway and BetMGM as just a few examples. And that number is growing.
This abundance of choice is pushed along by the 19 casinos which make a home in the state and the fact that they can have up to three online partners. This alongside cheap licenses means that the variety of choice in Iowa could easily dwarf most online sports betting states.
Unsurprisingly, they were among the first to legalize sports betting, with Gov. Kim Richards signing SF 617 into law on May 13th, with the online launch unusually coming at the same time as retail in August 2019. Much like Illinois, they began with an in-person registration rule made impractical by the coronavirus, which was overturned at the beginning of 2021.
And there are a few rules which make Iowa a little unique. You may bet on college sports but must not wager on high school, entertainment, or special events. Also, you don't actually need to be a resident of Iowa. Gambling by state here simply means you must be within their state lines when placing a bet.
Finally, they have strict rules prohibiting anyone with a close affiliation with leagues or teams from wagering on that sport. This fact is probably made less of an issue considering that Iowa has the unusual distinction of being one of few legal betting states without a major sports team. This is all overseen by the regulatory body Iowa Racing and Gaming Commission.
There's plenty of reasons to be excited about the presence of Kansas sports betting USA and also excited for the future. For starters, Kansas joined the online sports betting states in 2022. This followed a year of debate where
HB2370 turned into SB 84
and was finally signed into law by Kansas Governor Lauren Kelly.
This allowed both retail and online betting to get started on September 1st of that year. This astonishingly fast legislative turnaround showcases the enthusiasm for making sports betting legal in Kansas.
It was great timing too considering that this was achieved just before the 2022 NFL season and their adopted team the Kansas City Chiefs won the Super Bowl, leading to football fans in the state to place close to $25 million in Super Bowl bets that fateful Sunday.
This is thanks to several great operators licensed by the Kansas Racing and Gaming Commission including FanDuel and DraftKings already among their ranks. The future looks bright because this is only the beginning, with Kansan law offering up to 12 online sportsbooks the opportunity to join them, and native tribes also having the option to offer online gambling if they wish to partner up.
Another state which has no lack of options even in the early days since it made sports betting legal is Louisiana. Residents in this state could potentially have over 40 apps to choose from, with licenses being made available from the
Louisiana Gaming Control Board
to 20 locations following a trio of bills receiving signatures from Gov. John Bel Edwards in June 2021. Online sports betting become available in January 2022.
However, this is only the case for 55 out of 64 parishes who voted to legalize sports betting. Beyond gambling by state, Louisiana law left it up to individual parishes, meaning you actually have to be within the right part of Louisiana to make a bet, and geolocation software is used to verify these facts. We suppose that makes only part of the Pelican State among the legal online sports betting states.
That said, those who are lucky enough to live in legal parishes are in for a treat, with many of the greatest names in the industry, from BetRivers to Caesars, making a net here. All major sports are included, as well as college and fantasy sports, meaning they are actually more liberal than many of their more broadly legal betting states.
Unlike some others states, voters actually had the ability to bet fairly directly on the subject of Maryland joining legal online sports betting states in the 2020 election, where 67.1% voted to allow sports betting
3
. In the longest ever period between the voting to allow gambling by state and launch, Maryland bookmakers finally joined sports betting USA on November 23rd 2022. Even this wasn't without hiccups either, as they launched on Monday, went offline Tuesday, and released Wednesday morning.
Good things come to those who wait, however, as Maryland has the capacity to allow for a whopping 60 online sportsbook and seven launched on day one. So, we've no doubt that those slots will all soon get filled, and the likes of Betfred and BetMGM have already joined them.
Plus, the sports selection is broad too, as the Maryland Lottery and Gaming Control Agency only has prohibitions on high school sports and some non-sporting events. Everything else is market ready.
On the morning of March 10th 2023, Massachusetts residents woke up to find some of the world's greatest fantasy and traditional sports betting sites already available, including the mighty FanDuel and DraftKings. This came about following a
compromise on H5164
, known as the
Massachusetts Sports Wagering Act
.
While there was much back and forth before eventual legalization, this wasn't much of a surprise considering that State Senator Eileen Donoghue actually pre-empted the Supreme Court overturning of PASPA with the first sports betting bill in Massachusetts being introduced in January 2018. Although three years went by between these, the bill was passed by a huge 156-3-1 margin in July 2021. It certainly seemed Massachusetts was destined to join the online sports betting states at that point.
Important caveats in bill H5164 include a ban on in-state college teams, except when they are playing in tournaments with more than four teams, and a ban on credit cards being used for deposit. It allows for the potential of 15 online sports betting licenses from the Massachusetts Gaming Commission.
Considering that Michigan launched as one of the online sports betting states at the MGM Grand Detroit on March 11th 2020, it is perhaps no surprise that alongside DraftKings, they were one of the two first online casinos as well. And they've come a long way since then, with 15 licenses available from the
Michigan Gaming Control Board
.
They are also one of the top 10 gaming by state in terms of monthly betting handle. This is perhaps not that big of a surprise considering that there are over 7 million in the state over the legal age of 21 and the passion Michigan has for sports more generally, with historic teams like the Detroit Lions and Detroit Pistons calling Michigan home.
The road to making sports betting legal was a long one too, with the first steps being taken in 2015 through to the signing of the Lawful Internet Gaming Act in 2017, legalization debate in 2018 including a bill being presented to Governor Rich Snyder, before finally Gov. Gretchen signed off on the Lawful Sports Betting Act in 2019. They would finally arrive among online sports betting states on January 22nd 2021, with few major restrictions on what you can bet on, including college contests and in-state teams.
However, you cannot bet on high school or entertainment events, with, oddly enough, the sole exception being The Oscars.
Despite being one of the earlier states to adopt legal sports betting, and having a whopping 28 casinos and sportsbooks, Mississippi hasn't seen much movement since its launch on August 1st launch following the
passage of HB 967
.
There are two casinos, BetMGM and Pearl River Resort, with apps that you must be physically within the casinos to use. With no movement since then, it looks likely to stay that way. Nonetheless, technically, sports betting is possible.
Although Montana technically is amongst the legal online sports betting states, there is only a single option, owing to the sports betting market being run by the state lottery as was laid out in the
Montana Code and bill HB 725
. This essentially made sports betting legal but only as a government run enterprise, barring competition.
Therefore, the singular legal sports betting app is the lowly rated rather unimaginatively titled Sports Bet Montana. This also requires you to register at one of the state's physical casinos, and there is a strict limit of $1000 for a single bet. Furthermore, it is one of the few states that specifically ban fantasy betting.
It's strange that Nevada, considering that they have long been the standard bearer for what can be expected from in-person betting, is in such an awkward position when it comes to online mobile betting. Basically, you have to physically go to a casino and register in person before you are allowed to bet on the internet. You can just imagine the money lost during the coronavirus pandemic due to this decision.
To be clear, you have to download the relevant app, visit an actual casino owned by the app's partners, complete your application and then make your first deposit in-person (a minimum of $100) and in cash.
It is stranger still when you consider that Nevada was ahead of the curve when it came to online gambling by state, being the first of all online legal betting states back in 2010. That's right, this came eight years before PASPA was overturned, thanks to the Professional and Amateur Sports Protection Act of 1992.
This law is somewhat vague, with a distinct ban on amateur non-college sports, which generally means high school sports but has also banned some Olympics sports seemingly by extension. Entertainment betting is also banned. Daily fantasy sports are also unavailable in the state. Despite a myriad of confusing legislation, the fact remains that there is now several excellent traditional sportsbooks approved by the Nevada Gaming Control Board, so it is worth the effort.
It might be hard to believe that New Hampshire made sports betting legal with bill
HB 480
way back in 2019, even if it took until 2021 for
bill HB 330 (which legalizes live wagers) and HB 354
to work out the final kinks in its sports betting law. The reason being is that's less time than many other online sports betting states who now have many options for residents, while New Hampshire has just one.
Luckily, it's a really good one in DraftKings, who if we were going to only be able to choose one option, would no doubt be up there with the top candidates. The reason for this is that DraftKings offered to provide 51% of revenue with the state.
Beyond the singular option, things are pretty easy for betting online in New Hampshire. They have a minimum age of 18, you cannot bet on college games taking place in the state or with New Hampshire teams, or high school sports. Other than that, your market options at the very least are pretty open.
As much as we like DraftKings, we do hope that some others take advantage of gambling by state New Hampshire, as there are five up for grabs from the New Hampshire Gaming Regulator Oversight Authority.
If you are from any state currently enjoying the legal sports betting USA betting, then you should take a moment to thank New Jersey. This is the state that actually brought the case which brought down PASPA to the Supreme Court in the first place and is the reason gambling by state is now the status quo.
And it makes perfect sense that they were the third state to take a legal bet.
They actually legalized sports betting in 2012, and once the May 2018 Supreme Court decision went in their favor, New Jersey signed their sports betting bill 4111 into law in June 2018, with the online launch taking place a couple of months later in August 2018.
The state is now home to what is considered by many to be the gold standard of online betting selections, with over 20 world class options with New Jersey CSIE licenses to choose from, including international juggernauts like bet365. This is thanks to operator friendly laws and few unnecessary restrictions. For instance, you are prohibited from wagering in your own sports, on in-state college events or games, high school games, some entertainment bets and events where the majority of the athletes are under 18. Standard stuff, all the top traditional and fantasy sports betting markets can be found at this pioneer of sports betting USA.
They may have been late to the party, but to the surprise of few, New York has surpassed the overwhelming majority of other online sports betting states since they launched on January 8th 2022. BetRivers, FanDuel, Caesars, BetRivers and DraftKings all already call the Big Apple their gambling by state home.
This came about after Governor Andrew Cuomo included a plan to allow for sports betting in the 2022 budget legislation. There's little doubt that part of the incentive to make sports betting legal was due to the massive success of their neighbor New Jersey since legislation. In fact, it is estimated that the state may have lost as much as a billion dollars for not taking advantage of gambling by state legislation back in 2018.
Regardless, there's plenty of great operators already licensed with the New York State Gaming Commission and only basic prohibitions, such as bets on high school and youth sports, entertainment events and elections.
One of the newest legal betting states is Ohio. And considering the immense passion for sports in that state, we think they are going to be one of the most popular online sports betting states.
They actually launched as recently as January 1st, 2023, but already have some great operators to choose from, like Betfred and bet365 even at this early stage. This came about following the passing of sports betting law HB 29, which was signed by Governor Mike DeWine back in December 2021. This came about after a long and arduous process since 2019, where bill S 1111 was delayed and debated. This turned into bill SB 176 in 2021 before finally morphing into the bill which eventually got passed after several amendments in 2021.
Importantly, there are 25 positions open in Ohio, potentially making them one of the busiest to take advantage of the gambling by state option. Because not too much time has passed since launch, and they don't have any particularly restrictive taxes or laws, we expect a steady stream of newcomers over the next several months.
Also, daily fantasy sports have actually been legal since 2018. This and an ultra-low $10,000 maximum annual licensing fee has also made them one of the best places for fantasy betting. You can also bet on college sports, which is excellent for a state with as rich a college sporting culture as Ohio. Key restrictions we are aware of include politics and entertainment/award ceremonies. Just look for the Ohio Casino Control Commission for the appropriate license and you are good to go.
Similar to New Hampshire, Oregon also has DrafKings, as it's only online sportsbook available at the time of writing. Despite the fact that Oregon is part of the legal betting states, their selection is limited to that one, admittedly excellent sports betting provider. Again, it's extra surprising when you consider that they actually made sports betting legal in the state all the way back in August 2019.
However, this was only available via tribal casinos and the state lottery's Scoreboard app. So, it already began on a very restricted basis. At least, thanks to the push away from the lottery model with bill HB 2127, the deal with DraftKings two years later gave the universally acclaimed operator the capacity to provide a more versatile and interesting betting product. They officially took over as the only sports betting app in Oregon in January 2022, and to be fair, provide the state with their usual sky-high standards.
What's frustrating here is that even when you take into account the many online sports betting states, Oregon must rank highly in having a passion for sports and sports betting. Consider the lack of options and the fact that January 2023 gave a state sport betting handle record of $62.3 million for proof of that. And you can of course sign up to DraftKings yourself if you are from Oregon. The only unusual option missing from the sportsbook would be college sports, which is entirely due to a ban on such wagers. Much more unusual is that DraftKings, an operator so well known for their excellent as a daily fantasy sports operator, does not offer fantasy betting here.
While perhaps not as synonymous with gambling as some other states, there's no doubt that Pennsylvania is one of the best online sports betting states available right now. They got off to a flying start, managing a 2019 online launch following the
passing of bill HB 2171
. They have since grown to be consistently in the top five sports betting handles. Surprisingly, they've managed this with an upper limit of 14 operator licenses and high taxes, issues which typically slow down the growth of legal betting states.
From a consumer perspective, the enthusiasm for this gambling by state option isn't that much of a surprise. After all, those 14 licenses from the Pennsylvania Gaming Control Board do include the delights of BetMGM and FanDuel, to name just a few.
The accepted markets are broad, with high school, entertainment related and college prop bets being your standard restrictions. Bill HB 271 even included specific allowances for online poker, mini-casinos and tablet gaming, which is far more advanced than many other gambling by state legislation. In fact, you don't even need to be a Pennsylvania state resident to get in on the fun. You just need to be within the state lines.
Joining the small selection of states which have legalized betting but only have a single provider is Rhode Island. And this time it is William Hill, which has recently been purchased by Caesars, who has the monopoly here.
They were actually one of the first online sports betting states, with Governor Gina Raimondo signing offering legislation S2045 a mere month after passing the repeal of PASPA. Revenues are small because, well, Rhode Island is small. And partially for that reason, there appears to be little in terms of a push for broader legalization.
That said, William Hill is a great operator, as is the platform they provide to Rhode Island residents online and through its perfectly serviceable app. However, the stale lack of advancement since its launch does provide evidence of the need for competition.
Still, they are the only game in town, with standard rules, such as no betting on in-state school with the exception of tournaments. Daily fantasy sports remain unavailable in legal terms, but this may change as it is subject to ongoing debate among The Rhode Island Lottery Group which acts as a gaming commission for this state.
Not only is online sports betting available in Tennessee, but they actually have the distinction of being the only state which exclusively offers online sports betting due to their lack of casinos. This came as a surprise to many considering the conservative nature of the state.
But nonetheless, Representative Rich Staples did introduce the bill HB 0001 in 2019 and it went through, meaning Tennessee would join the online sports betting states with the first online sportsbooks being made available in November 2020. Perhaps it shouldn't be that much of a surprise, as legislators have past form in passing surprisingly open gaming laws, such as the Fantasy Sports Act of 2016, allowing daily online sports gaming.
However, some of the tentative governmental sentiments towards online gambling can be seen via the 10% hold that the Tennessee Sports Wagering Advisory Council demands operators hold. A typical hold can be half that and this does sometimes mean worse odds for Tennessee residents than other states, as betting sites push to make the percentage4.
Making up for that fact is that the likes of DraftKings and BetMGM are sure to give the best odds they can under the circumstances.
The only other real notable restrictions are a ban for betting on in-state schools and live prop bets during college games and on individual college athletes.
Now boasting over a dozen great online sportsbooks, including the mighty bet365, with more set to come, Virginia has come a long way since those first legal bets were made in January 2021. This road began with legislative discussions in 2019. The result of this was a study which showed that sports betting had the potential to drive up to $400 million in revenue for the state.
And so it went to the voters of Bristol, Danville, Portsmouth and Norfolk who helped pass SB 384 and HB 896 in March 2020. Physical casinos were also voted through at this point. Perhaps this may seem like a side point when discussing legal sports betting gambling by state laws primarily, but it does highlight what an astonishingly fast turnaround the last few years have been for a state which historically offered no legitimate gambling options.
Via this legislation, the Virginia Lottery is able to provide up to 12 online licensing. Fantasy, professional and college sports betting are legal, with the exception of in-state teams. Alongside Tennessee, it is one of the few jurisdictions where sports betting USA launched solely online.
While we're always happy to see another jurisdiction join online sports betting states, Washington D.C probably offers the most compromise of any legal gambling by state. They have one operator which is run by the state lottery known as
GamBetDC
. And unfortunately, due to a total absence of competition and without an international reputation to worry about, they offer worse odds than average. They're not terrible, but are a far cry away from the excellent choice and odds found somewhere like New Jersey, for instance.
The only other mobile gambling, at Caesars and BetMGM, requires you to be within a short radius from their retail locations. However, beyond that, there appears to be little movement since sports betting became legal on March 25th 2020 with the passing of bill HB 2638. If you do care to bet online in Washington with the limited options available, you can wager on almost any type of event, including college sports, eSports and Olympic sports. In that way at least, they have proven themselves rather forward thinking.
Quality not quantity is the name of the sports betting USA game in West Virginia. They actually got in before the Supreme Court's decision to open up gambling by state laws, with discussions beginning in 2017, and
SB 415
laying the groundwork for what would be one of the earliest legal launches of any state in December 2018.
This only allowed for the five casinos in West Virginia to apply for licenses but with partners like BetRivers, DraftKings and Caesars, and the potential for three different skins per casino, we'd say they're getting plenty out of what initially sounds like a limited selection. This is overseen by the West Virginia Lottery, and licenses are valid for five years. So, the future landscape could potentially morph into something quite different.
However, with a small but quality selection of great operators, and no serious restrictions (the ban on eSports was repealed with the passing of HB 4826 on April 2022) beyond the common ban on high school sports, there's plenty of reason to be happy just as things are. You can even enjoy what West Virginia has to offer as a visitor, as you merely need to be within state lines to remain in the reassuring arms of legality.
Our final entirely legal state is also the last option which allowed online betting before any retail sportsbooks were available. Wyoming debuted among legal online sports betting states in September 2021, with the first bets being placed on DraftKings and BetMGM, after Governor Mark Gordon signed
bill HB 133
into law.
And it's a surprisingly unrestrictive set of rules, even compared to other gambling by state options. The minimum age is 18 and you do not need to be a resident of Wyoming. You merely need to be in the state in order to enjoy their services. Fantasy and college bets are also included.
States Where Betting on Sports Will be Launched Soon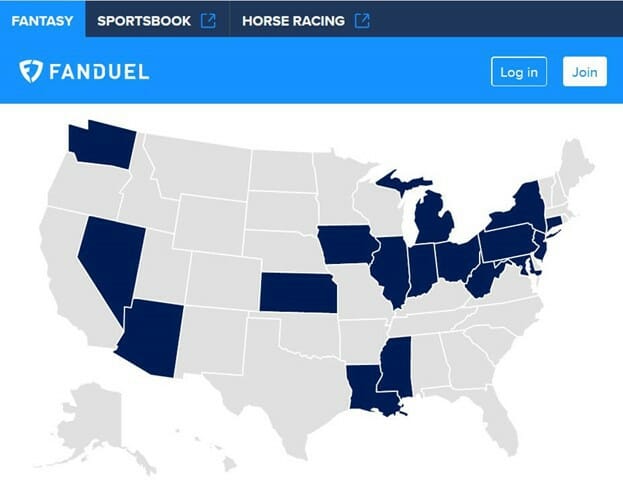 The road to making sports betting legal in each state can be a long and arduous one. It can often be very hard to predict what will happen next. So, we cannot say for certain that the following couple of states absolutely will legalize gambling by state. All we can say is that all the information we have now suggests they are far down that road and hopefully will launch soon.
This one should be pretty straightforward considering that right now, online sports betting is legal in Maine. This came about following the signing off of
bill LD 585
by Governor Janet Mills in May 2022, with the law becoming active a few months later in August 2022.
5
However, they are taking their time getting all the details finished up, with the licensing and regulatory body Maine Gambling Control Unit suggesting that they should actively join the online sports betting states in January 2024. This will allow for four online sportsbooks. And while there are many possibilities, the usual suspects such as those found on our top bookmakers list continue to be the most likely.
The law restricts betting on Maine college teams, although it is possible to bet on tournaments which include Maine teams so long as the individual game itself does not include a Maine school. Daily fantasy betting has been legal since 2017 and the passing of LD 1320. Because of this earlier date, you can actually enjoy this form of betting right now, without any additional wait. And we're hoping sports betting USA fans in Maine don't have to suffer any further delays either.
If anything, the situation in Nebraska is even more frustrating because there's no clear suggestion of when sports betting will resolve, despite the
signing of bill LB 561
back in October 21st 2022. Even the
Nebraska Racing and Gaming Commission
Executive Director Tom Sage stated that sports betting became legal when the State Office published a set of approved rules and the Nebraska Racing and Gaming Commission voted to approve them.
Many are happy that they will join legal betting states in a matter of months, but any exact dates are anybody's guess. Rules are pretty standard, including no high school sports, in-state college sports, and daily fantasy is somewhat of a legal grey area but some operators like FanDuel do operate there. ESports, simulated games, sports drafts, general college sports, international and professional games, and sports awards would all be legal under the approved laws.
Jurisdictions Which May Join Legal Betting States Soon
Here we're going to be looking at states where there's no legal confirmation that they will be legalizing sports betting but that there's nonetheless some hope for a positive change soon. Hopefully we'll be seeing the following amongst online sports betting states sometime in the near future:
Although the signs may initially look bleak for Alabama, considering that they don't even have a legal lottery at the time of writing, there have at least been multiple attempts at legalization in 2019, 2021, 2022 and 2023 to give some semblance of hope. Plus, there are reports that legal sports betting USA in principle does have the backing of Governor Key Ivey. That said, none have come close to passing thus far. In the meantime, both fantasy betting and horse racing are legal.
Following the failure of both proposition 26 and 27 at the ballet boxes in November 2022, it looks unlikely that legal sports gambling by state will come up again until 2024. However, due to government stakeholders and Native American tribe lobbying groups, even that date for legalization looks unlikely. Because a constitutional amendment would be very likely needed to push California to join legal online betting states, a successful trip to the polls would likely be required. Still, efforts are continuing and it's certainly possible in 2024/25.
For a fleeting moment, Florida was amongst online sports betting states. Bill 2-A ratified the tribal compact with Florida, and Hard Rock Sportsbook accepted their first bet in December 2021. This lasted for about a month since courts ruled that Florida sports betting violated the Indian Gaming Regulatory Act and decided to vacate the 2021 gambling compact. It is currently going through an appeals process and upcoming elections could have a big impact on whether or not we'll find sports betting legal in Florida in the near future.
Similar to California, Georgia suffered two recent failed attempt to push forward positive gambling by state legislation. Both sports betting bills
SB 57 and HB 380
, alongside the
amendment SR 140
, all failed in 2023. However, there are positive signs. Sports betting bills have passed through Georgia Legislature as recently as 2021, for instance. Even more pressingly, the
Georgia Senate Economic Development and Tourism Committee
inserted sports betting language into an unrelated bill, and it was advanced. This has created a new
bill HB 237
, which does not require a constitutional amendment, and could be passed this year.
6
It's fair to say that Hawaii has one of the longest paths to being known among online sports betting states, but it would be possible in 2024/25. Part of the reason for the wait is that they are completely without any kind of big gambling entity, and are one of two states with no gambling at all. So, they're pretty much starting from scratch. Several bills were put forth in 2022 without any success, and this continued into early 2023.
In 2022, it seemed like Kentucky would be joining the legal betting states, but the legislative process became unglued due to a disagreement on the power racetracks would yield over online markets. However, another bill,
HB 106
has been introduced and could see gambling by state Kentucky become a reality in 2023, although 2024 is more likely with regulatory frameworks needing to be settled.
Of course, this is only true if the bill passes the senate. Considering that studies suggest that Kentucky residents support legalized sports betting by a two to one margin, many will be hoping it will. It would legalize both sports and daily fantasy sports betting.
Another sports betting USA close call came from Minnesota in 2022, with Representative Zach Stephenson gaining tribal support for a bill.
HF 778
came close to passing that year and would have seen the issuing of 11 mobile sports operator licenses. We expect similar legislation to be put forward in 2023.
It would be entirely possible to see sports betting legal by the end of the year. Horse racing is already legal in the state and is regulated by the Minnesota Racing Commission. Daily fantasy sports sit in an unregulated environment which is nonetheless broadly accessible without consequence to operators such as DraftKings and FanDuel.
2023 is looking like a potentially huge year for online sports betting states, as we could certainly see Missouri pass a sports betting bill after they came so close to authorizing a bill which would have provided up to 39 sportsbooks. Its collapse in the senate came as a legitimate surprise, with most expecting it to pass.
Nonetheless, 2023 is looking good with two new house bills, HB581 and HB556 looking to pick up where previous legislative efforts failed. It is among the top candidates to join legal gambling by state options.
Not only do the residents of North Carolina have to go to one of two tribal casinos to enjoy legal sports betting, but they are far aware from the major cities, making them a huge inconvenience for casual bettors.
However, things are looking pretty positive. Bill HB374 has made its way through three house committees and currently things are looking optimistic. That said, previous similar hopes have been dashed, such as SB 688 which fell at the House of Representatives. But it's entirely possible that North Carolina could be among online sports betting states in 2024. Both daily fantasy sports via DraftKings and FanDuel are legal already.
The chances of Oklahoma joining the legal betting states does look relatively slim despite multiple efforts. For instance, Representative Ren Luttrell introduced bill HB 1027 which would allow tribes to partner and open online operators. However, the huge gap between the politicians and the tribe may be too large to see Oklahoma join online sports betting states anytime soon. Early 2024 is possible, but unlikely. But, where there's legislative efforts, there's always a chance.
Of the many attempts to get sports betting legal in South Carolina, bill HB 5277 came the closest, enjoying bipartisan support. The fact that this fell apart so quickly means that many consider this to be a done and dusted issue for the time being. However, we've seen unlikely candidates become online sports betting states before and even though legislation of the state's bills may be a poor indicator, it does show a desire to get the job done. We expect more efforts in 2023.
The idea that Texas would join the online sports betting states at one time seemed completely impossible. However, things have been slowly moving in that direction, with bills in February 2023 flirting with the idea of moving past a lengthy history opposing sports gambling. That said, Republican governor Dan Patrick is publicly against sports betting, and is right now a huge hurdle making it unlikely for the great state of Texas to be amongst legal betting sites.
The only forms of online gambling currently legal in Vermont are horse racing through FanDuel and TwinSpires, and daily fantasy sports which were passed in 2017. That said, steps have been taken in 2021 and 2023 to move closer to making sports betting legal.
Bill H 127, put forth by Representative Matthew Birong, would allow for up to six sports betting apps. A major change from the previous bill is that this increases the legal age of betting from 18 to 21. This fact helped gambling legislation in that state to clear for the first time, and it will not be read in the senate.
However, there's no guarantee it will pass in the senate and there are doubts that should such a law be passed, online wagering would not be included. So, we could see sports betting become legal, but Vermont still not join the online sports betting states. However, there's still hope with the current bill still under consideration.
States with In-Person but No Mobile Betting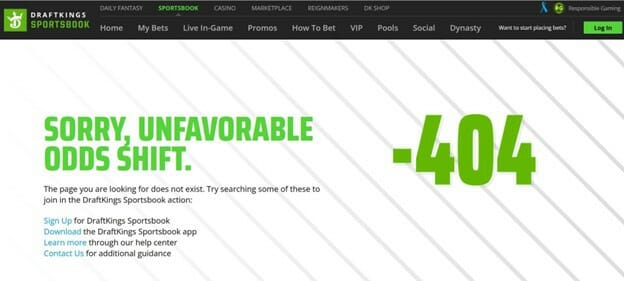 There are several states which allow you to bet at physical locations but not online. Often though, that means they are closer to becoming online sports betting states than those which have no framework available at all. Plus, the way in which the in-person legalities are laid out often gives us a handy indicator of what things would look like should they join the legal betting states.
Delaware
Legally speaking, online sports betting is legal in Delaware. The groundwork was actually laid with bill HB 100 which made sports betting generally available in the state back in 2009. It was agreed following the overturning of PASPA that it was not necessary for any new legislation to make online sports betting legal.
However, terms have not been agreed with the three major retailers, so the Delaware Lottery has still not launched online sports betting. Right now, there's little expected timeline for them to do so. It just goes to show that the practicalities are as important as the legalities in sports betting USA.
New Mexico
The situation with gambling by state in New Mexico is both simple and disappointingly unwavering. There are five tribal locations who own the sportsbook, and they are pretty much happy to keep things as there are. There was an attempt with bill HB 101 to make sports betting legal in 2021, but that failed to gain any sort of headway and there's been nothing to speak of since.
Basically, for most of your sports betting needs, New Mexico has five retail options for you and little online. We say little because online horse betting is available just so long as the race doesn't take place in that state. Daily fantasy sports are also available, and both these options are offered by FanDuel.
North Dakota
You can currently bet on sports via three tribes in North Dakota, with the first bet being taken in December 2021. However, that same year, lawmakers in the state rejected legislation which would have provided a ballot option in December 2022. This means that there can be no vote until 2025 at the earliest.
In other words, although you can enjoy sports gambling in the state of North Dakota in some casinos, they are quite far away from other online sports betting states. Daily fantasy betting exists in a legal grey area but is nonetheless offered in the state.
South Dakota
Sports betting is legal in South Dakota, specifically at a Deadwood casino following the amendment to the South Dakota Constitution under bill SJR 501 in 2020. The strict city limits actually make this more restrictive than other states with solely retail options.
There are further restrictions on high school, in-state college, and prop bets on college athletes. In 2022, a ballet proposal to allow mobile sports betting was voted down by a house committee and there has been little legislative noise since.
Washington
With the passing of bill HB 2638 and the signature of Governor Jay Inslee in March 2020, sports betting officially became legal. However, it specifically provided Native American tribes with the option of offering sprots betting on reservation lands. There's now over a dozen retail casinos which provide exactly this, with the approval of the Washington State Gambling Commission.
This includes sports betting in all forms, including college and eSports, meaning online sportsbooks are technically allowed in-person, although most are set up for a standard retail offering. There have been no significant advancements in the law since then.
Furthermore, they are one of the few states to explicitly outlaw daily fantasy sports, with the state viewing them as a game of chance. This even extends to office and March Madness pools, making them among the strictest in the nation when it comes to certain forms of betting.7
Wisconsin
In a strange situation, there are actually no specific laws which make Wisconsin part of the legal betting states. Nonetheless, the Oneida Indian Nation opened in Green Bay in November 2001, and another is expected in Milwaukee. This is because recognized tribes are able to change current state compacts.
Put simply, they are only legal under the jurisdiction of individual tribes. This means that gambling by state Wisconsin is possible, but online sports betting being offered more broadly seems very unlikely, considering it is currently regulated by Oneida Indian Nation who have shown little interest in advancing the subject.
Remaining States with No Sports Betting Legal Movement
There are a couple of states which have had no movement whatsoever, and we've no evidence to suggest will legalize online sports betting states any time soon. These are:
Utah: Not only is there no online sports betting in Utah, but it's also the only state without any form of legal gambling at all. So right now, the chances aren't looking good.

Idaho: A little more advanced than Utah, Idaho at least allows for horse racing. But that's about it. The state laws are very anti-gambling in all its forms, and even fantasy gambling is entirely banned.

Alaska: If there's one state that's never going to legalize gambling, it's a toss up between Utah and Alaska. There's just no political movement or appetite to legalize sports betting here, at all.
GB
Best USA Betting Sites in 2023

Available in 17 states
Great range of betting activities
$200 free bet with a $5 deposit

Available in 16 states & Washington DC
In-depth betting options & odds
Up to 27 different sports available (depending on state)

Daily fantasy sports & horse betting market
Excellent user experience
Competitive odds & promotions

Excellent sign-up bonus
Great betting options
Multi sports parley bet boost available
Which states can you legally bet in?
We go into much further detail in the above article but here is a summary for which states can you legally bet in.
Status
States
Total
Legal in Person and Online
AZ, AR, CO, CT, IL, IN, IA, LA, MD, MI, MT, NV, NH, NJ, NY, OR, PA, RI, VA, WV.
+ Washington DC

21
Legal Online Only
TN, WY
2
Legal in Person Only
DE, MS, NM, NC, ND, SD, WA, WI.
8
In the process of legalization
FL, ME, NE, OH.
4
Illegal
AL, AK, CA, CZ, DC, GA, GU, HI, ID, KS, KY, MA, MN, MS, OK, PR, SC, TX, UT, VT, VI,
21
ThePuntersPage Final Say
While it may be disappointing if your state is currently not amongst the legal online sports betting states, the good news is that things are progressing all the time. There might be the odd setback, but there's no doubt that the overall trajectory is a positive one. Just think, within the space of a few years we've gone from a federal ban to millions of American having access to some of the best sportsbooks in the world. And things are just getting started, so be sure to stick with us for all the latest legal information and the best bookmaker recommendations.
Resources
1 Perez, A.J. (n.d.). What it means: Supreme Court strikes down PASPA law that limited sports betting. [online] USA TODAY. Available at: https://eu.usatoday.com/story/sports/2018/05/14/supreme-court-sports-betting-paspa-law-new-jersey/440710002/ [Accessed 6 Apr. 2023].
2 fantasy sports betting; event wagering. State of Arizona House of Representatives Fifty-fifth Legislature First Regular Session 2021 HB 2772 AN ACT AMENDING SECTION 5-554, ARIZONA REVISED STATUTES; AMENDING TITLE 5, CHAPTER 6, ARTICLE 1, ARIZONA REVISED STATUTES, BY ADDING SECTION 5-605; AMENDING TITLE 5, ARIZONA REVISED STATUTES, BY ADDING CHAPTERS 10 AND 11; AMENDING SEC-TIONS 13-3301 AND 13-3305, ARIZONA REVISED STATUTES; RELATING TO AMUSEMENTS AND SPORTS. (TEXT OF BILL BEGINS ON NEXT PAGE). (n.d.). Available at: https://www.azleg.gov/legtext/55leg/1R/bills/HB2772P.pdf.Chicago Tribune
3 Maryland Question 2 Election Results: Allow Sports Betting. (2020). The New York Times. [online] 3 Nov. Available at: https://www.nytimes.com/interactive/2020/11/03/us/elections/results-maryland-question-2-allow-sports-betting.html [Accessed 6 Apr. 2023].
4 Play Tenn. (n.d.). Analysis of Tennessee's 10% Sports Betting Hold Requirement. [online] Available at: https://www.playtenn.com/sports-betting/hold-requirement [Accessed 6 Apr. 2023].Virginia.gov
5 Maine Public. (2022). Bill allowing tribes to offer online sports betting becomes law. [online] Available at: https://www.mainepublic.org/politics/2022-05-02/bill-allowing-tribes-to-offer-online-sports-betting-becomes-law [Accessed 6 Apr. 2023].
6 AP NEWS. (2023). Georgia sports betting plan brought back to life in Senate. [online] Available at: https://apnews.com/article/georgia-sports-betting-gambling-8026e0537e906919ae77582a4df848c2.
7 S.T. (2009). State: Office betting pools for NCAA basketball tournament illegal. [online] The Seattle Times. Available at: https://www.seattletimes.com/seattle-news/state-office-betting-pools-for-ncaa-basketball-tournament-illegal [Accessed 6 Apr. 2023].