In this article we explain all you need to know about the Betway 4 To Score promotion, including a step-by-step guide on how to play, our own tips and predictions, as well as the key terms you should know about. Always remember to bet responsibly!
Betway To Score 4 Betting
Betway are quickly making a very good name for themselves with offers such as their Bet Club and regular price enhancements. For any football fans needing further persuading to bet with one of the fastest growing bookmakers, then Betway's latest feature, 4 To Score, is perfect for you!

What Is Betway 4 To Score?

4 To Score is a free weekly game exclusive to Betway where you need to predict which team will score first and which player will score first in 4 pre-selected fixtures.
It is open to all punters at Betway, with a guaranteed jackpot of £50,000 cash to be won every week.
If two or more contestants correctly predict the first team to score in all four matches, then the prize will be split equally amongst the winners.
Not Yet Joined Betway?
Register today and take advantage of Betway's sign-up offer, which grants a £30 matched free bet if your first football acca loses. You can also view a range of Betway bonus codes that are available.
How To Play Betway 4 To Score
Here's how to play 4 To Score with Betway:

Step 1. Head to the '4 To Score' page (via the 'Promotions' tab).
Step 2. Select your four players to score first.
Step 3. Confirm your entry by clicking 'Submit'.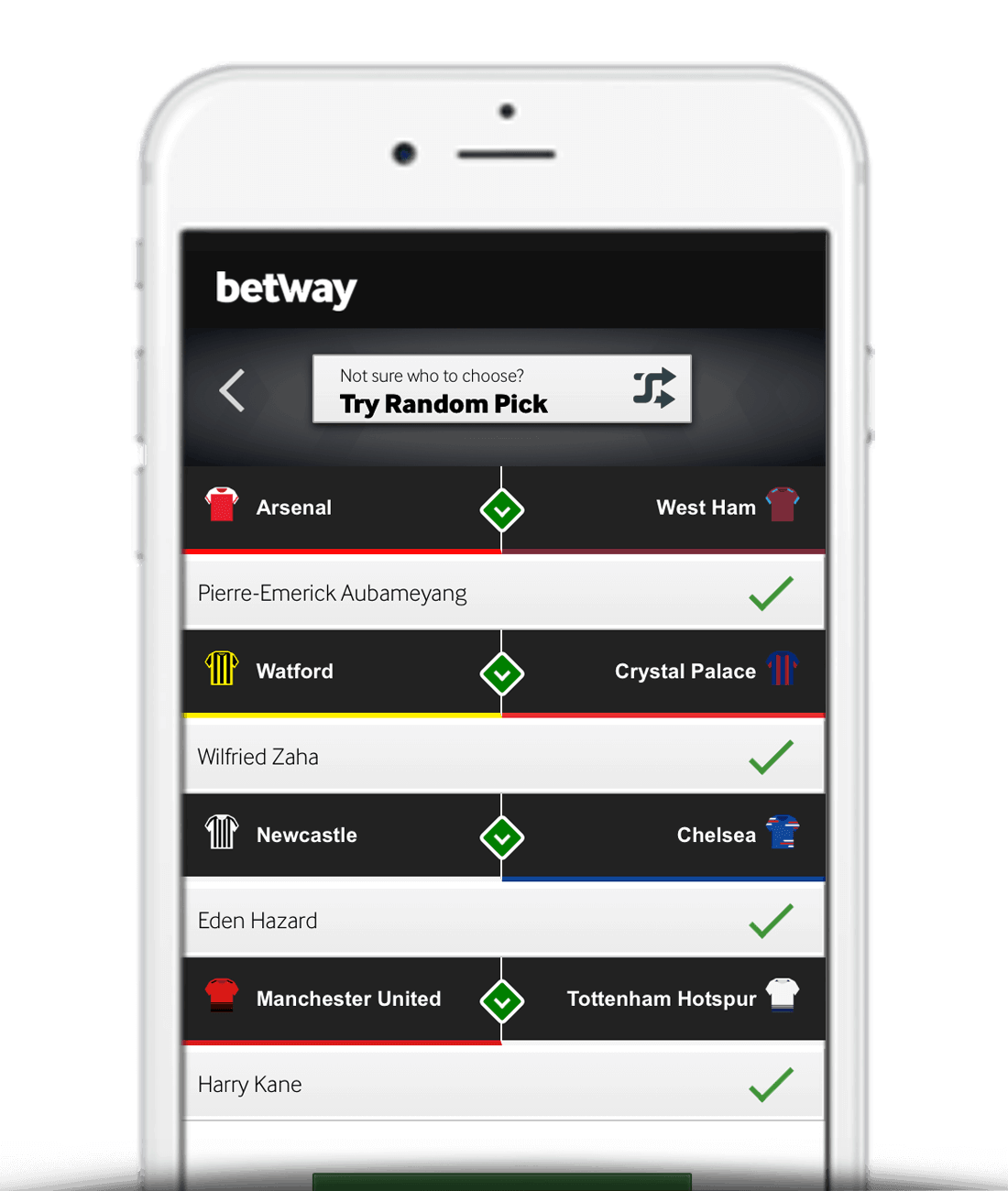 Note: Once confirmed, your entry cannot be changed – so make sure you are 100% happy with your selections.
Betway 4 To Score Tips & Predictions
Due to the unpredictability of Premier League games, it may be difficult to guess the first scorer of a particular match, let alone four of them.
This isn't helped by the short time you have to pick these players, which is on average just two days. However, there are a few things you can do to increase your chances, such as:
Statistics
Research is vital if you want to give yourself the best chance of winning. Deciding which team you think will score first in a match is the first step. Stats of teams who score often in the first half can be very helpful here.
Player Form
Choosing which player will score is an even trickier task, but gathering relevant statistics may help you decide who is on form or who tends to score early on. There are many great stats and analysis websites which could definitely strengthen your odds.
Note: Entries must be submitted by 3PM every Saturday.
Betway 4 To Score Key Terms & Rules
Open to all Betway customers.
Available online and on mobile.
One free prediction per customer per week.
Guaranteed weekly prize of £50,000 – unless otherwise stated.
Betway use BBC to determine the exact time a goal has been scored.
In the event that two teams in the same league score at the same time, then both will be counted as winners.
Winners contacted by phone or email within 2 days.
Prizes credited as cash within 72 hours.
In the event that there are multiple winners, the prize will be split evenly.
ThePuntersPage Final Say
4 To Score is a weekly prediction game that requires you to guess the first team to score in each of the selected games.
It's a great way to keep you interested in Saturday's 3 o'clock kick-offs – and furthermore, it's completely free to enter, meaning it's hard to find a reason not to get involved!