TPP Highest Scoring Half Stats Table
All Leagues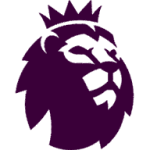 English Premier League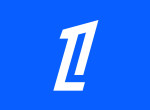 French Ligue 1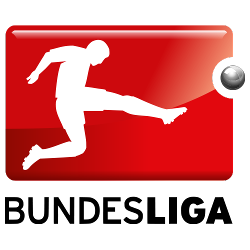 German Bundesliga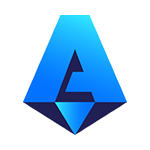 Italian Serie A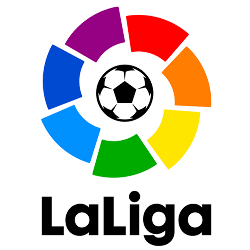 Spanish La Liga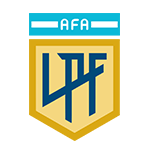 Argentine Primera División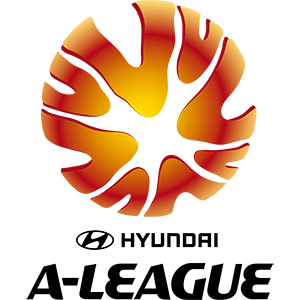 Australian A-League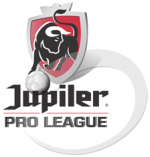 Belgian First Division A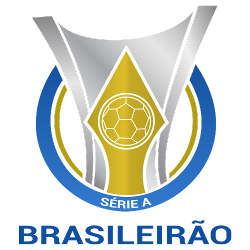 Brazilian Serie A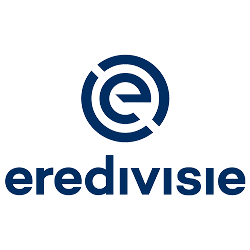 Dutch Eredivisie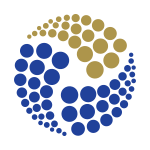 English Championship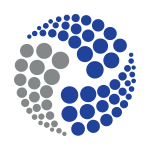 English League One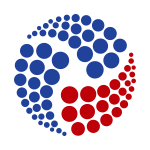 English League Two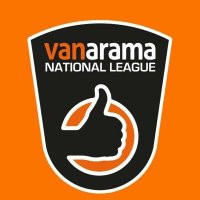 English National League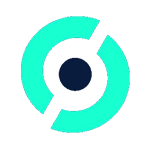 French Ligue 2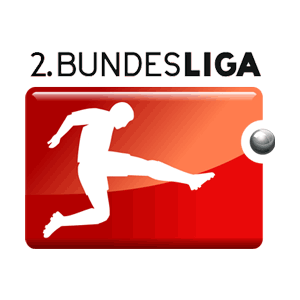 German 2. Bundesliga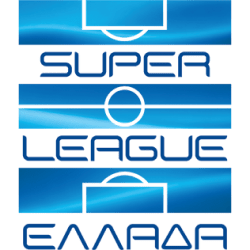 Greek Super League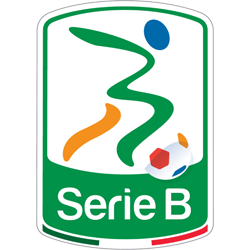 Italian Serie B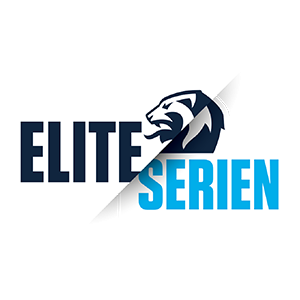 Norwegian Eliteserien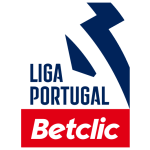 Portuguese Primeira Liga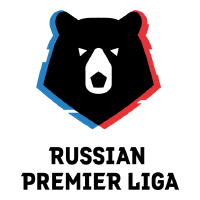 Russian Premier League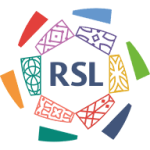 Saudi Pro League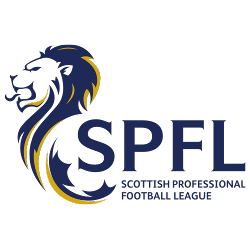 Scottish Premiership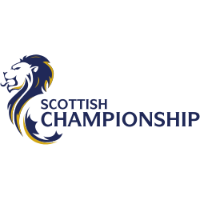 Scottish Championship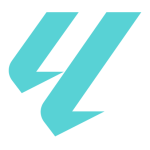 Spanish Segunda División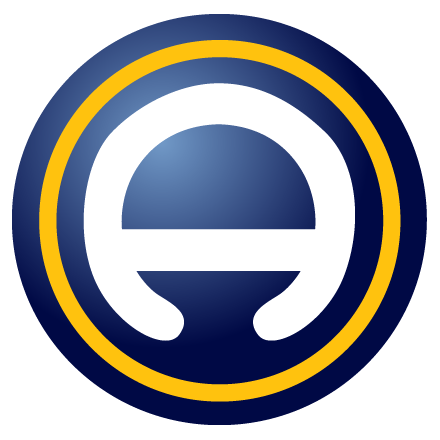 Swedish Allsvenskan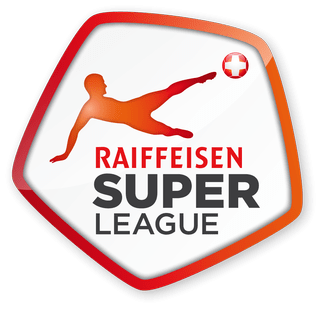 Swiss Super League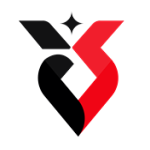 Turkish Süper Lig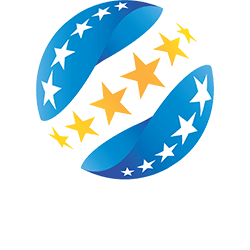 Ukranian Premier League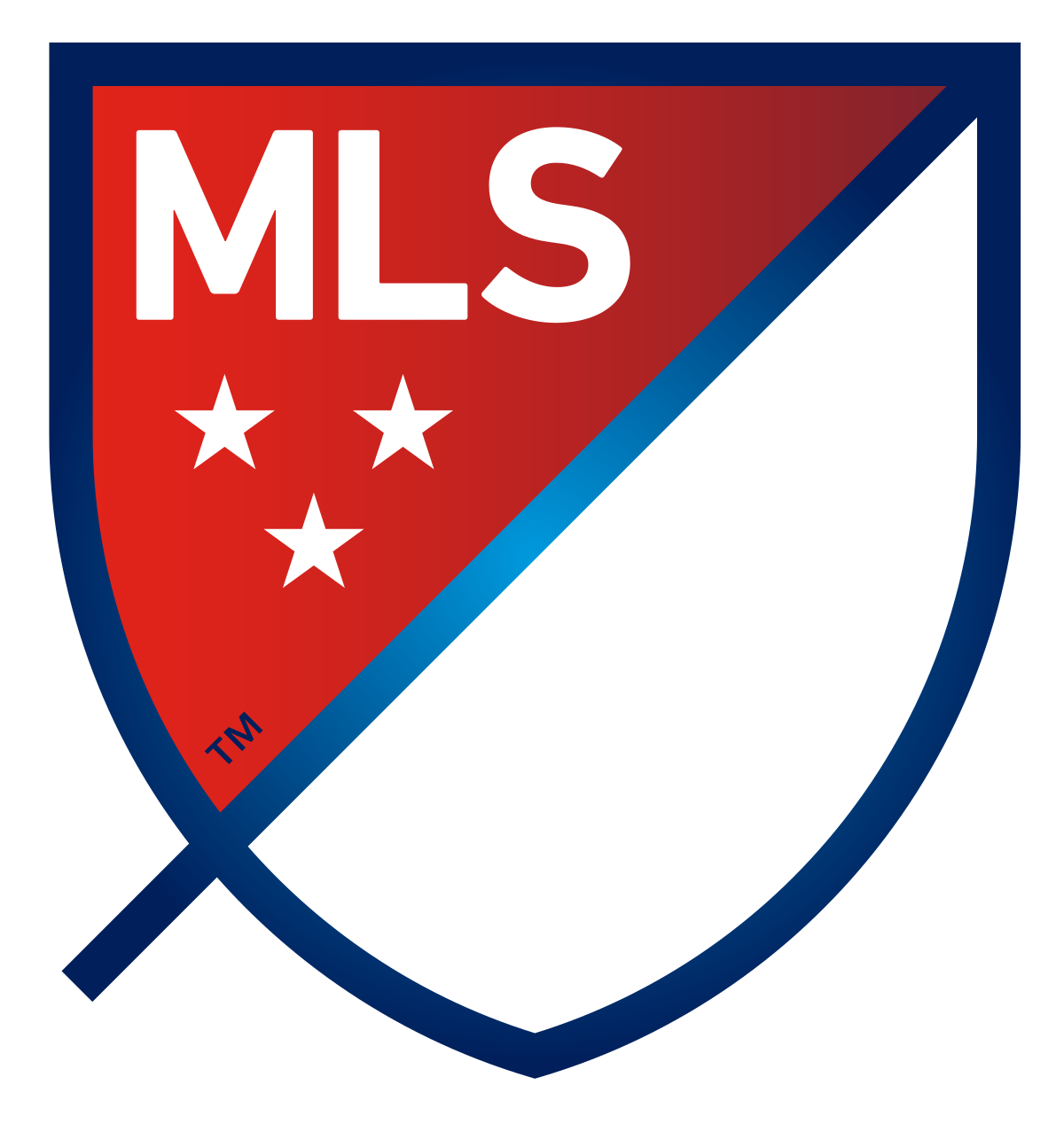 US Major League Soccer (MLS)
Team

✓

✓

Success Rate %

%

Southampton

Southampton

5/6

83.33

83.33%

Fleetwood Town

Fleetwood Town

5/6

83.33

83.33%

Gillingham

Gillingham

5/7

71.43

71.43%

Milton Keynes Dons

Milton Keynes Dons

5/7

71.43

71.43%

Sunderland

Sunderland

4/6

66.67

66.67%

Bolton Wanderers

Bolton Wanderers

4/6

66.67

66.67%

Peterborough United

Peterborough United

4/7

57.14

57.14%

Stabak

Stabæk

9/16

56.25

56.25%

Huracan

Huracán

14/28

50.00

50.00%

Ipswich Town

Ipswich Town

3/6

50.00

50.00%

Eldense

Eldense

3/6

50.00

50.00%

Norwich City

Norwich City

3/6

50.00

50.00%

Amorebieta

Amorebieta

3/6

50.00

50.00%

Tenerife

Tenerife

3/6

50.00

50.00%

Real Zaragoza

Real Zaragoza

3/6

50.00

50.00%

Burgos

Burgos

3/6

50.00

50.00%

Al Hilal

Al Hilal

3/6

50.00

50.00%

SD Eibar

SD Eibar

3/6

50.00

50.00%

Leicester City

Leicester City

3/6

50.00

50.00%

Leganes

Leganés

3/6

50.00

50.00%

Al Taawon

Al Taawon

3/6

50.00

50.00%

FC Cartagena

FC Cartagena

3/6

50.00

50.00%

Racing Santander

Racing Santander

3/6

50.00

50.00%

Derby County

Derby County

3/6

50.00

50.00%

Levante

Levante

3/6

50.00

50.00%

Al Riyadh

Al Riyadh

3/6

50.00

50.00%

Arsenal de Sarandi

Arsenal de Sarandi

14/29

48.28

48.28%

Sirius

Sirius

9/19

47.37

47.37%

Vasco da Gama

Vasco da Gama

9/19

47.37

47.37%

Altrincham

Altrincham

4/9

44.44

44.44%

Eastleigh

Eastleigh

4/9

44.44

44.44%

Halifax Town

Halifax Town

4/9

44.44

44.44%

Dorking Wanderers

Dorking Wanderers

4/9

44.44

44.44%

Accrington Stanley

Accrington Stanley

3/7

42.86

42.86%

Newport County

Newport County

3/7

42.86

42.86%

Grimsby Town

Grimsby Town

3/7

42.86

42.86%

Mjallby

Mjällby

8/19

42.11

42.11%

SJ Earthquakes

SJ Earthquakes

12/29

41.38

41.38%

Barracas Central

Barracas Central

12/29

41.38

41.38%

Corinthians

Corinthians

8/20

40.00

40.00%

Gremio

Grêmio

8/20

40.00

40.00%

Bahia

Bahia

8/20

40.00

40.00%

Sporting KC

Sporting KC

11/28

39.29

39.29%

Cincinnati

Cincinnati

10/27

37.04

37.04%

Elfsborg

Elfsborg

7/19

36.84

36.84%

AIK

AIK

7/19

36.84

36.84%

Atletico Mineiro

Atlético Mineiro

7/19

36.84

36.84%

Boca Juniors

Boca Juniors

10/28

35.71

35.71%

Bodo / Glimt

Bodø / Glimt

6/17

35.29

35.29%

Sandefjord

Sandefjord

6/17

35.29

35.29%

Stromsgodset

Strømsgodset

6/17

35.29

35.29%

Santos

Santos

7/20

35.00

35.00%

Bragantino

Bragantino

7/20

35.00

35.00%

Vancouver Whitecaps

Vancouver Whitecaps

9/26

34.62

34.62%

Philadelphia Union

Philadelphia Union

9/26

34.62

34.62%

Lanus

Lanús

10/29

34.48

34.48%

Banfield

Banfield

10/29

34.48

34.48%

Tigre

Tigre

10/29

34.48

34.48%

Chicago Fire

Chicago Fire

9/27

33.33

33.33%

Houston Dynamo

Houston Dynamo

9/27

33.33

33.33%

Inter Miami

Inter Miami

9/27

33.33

33.33%

Rosenborg

Rosenborg

6/18

33.33

33.33%

Sarpsborg 08

Sarpsborg 08

6/18

33.33

33.33%

Fylde

Fylde

3/9

33.33

33.33%

Bromley

Bromley

3/9

33.33

33.33%

Hartlepool United

Hartlepool United

3/9

33.33

33.33%

Solihull Moors

Solihull Moors

3/9

33.33

33.33%

Kidderminster Harriers

Kidderminster Harriers

3/9

33.33

33.33%

Al Ittifaq

Al Ittifaq

2/6

33.33

33.33%

Plymouth Argyle

Plymouth Argyle

2/6

33.33

33.33%

Sporting Gijon

Sporting Gijón

2/6

33.33

33.33%

Stoke City

Stoke City

2/6

33.33

33.33%

Reading

Reading

2/6

33.33

33.33%

Rotherham United

Rotherham United

2/6

33.33

33.33%

Al Fateh

Al Fateh

2/6

33.33

33.33%

Real Oviedo

Real Oviedo

2/6

33.33

33.33%

Morecambe

Morecambe

2/6

33.33

33.33%

Villarreal II

Villarreal II

2/6

33.33

33.33%

Al Akhdoud

Al Akhdoud

2/6

33.33

33.33%

Shrewsbury Town

Shrewsbury Town

2/6

33.33

33.33%

Al Ittihad

Al Ittihad

2/6

33.33

33.33%

Elche

Elche

2/6

33.33

33.33%

Charlton Athletic

Charlton Athletic

2/6

33.33

33.33%

Preston North End

Preston North End

2/6

33.33

33.33%

Albacete

Albacete

2/6

33.33

33.33%

Mirandes

Mirandés

2/6

33.33

33.33%

Independiente

Independiente

9/28

32.14

32.14%

Newell's Old Boys

Newell's Old Boys

9/28

32.14

32.14%

Botafogo

Botafogo

6/19

31.58

31.58%

Malmo FF

Malmö FF

6/19

31.58

31.58%

Norrkoping

Norrköping

6/19

31.58

31.58%

Varnamo

Värnamo

6/19

31.58

31.58%

Kalmar

Kalmar

6/19

31.58

31.58%

Racing Club

Racing Club

9/29

31.03

31.03%

Sarmiento

Sarmiento

9/29

31.03

31.03%

Degerfors

Degerfors

6/20

30.00

30.00%

America Mineiro

América Mineiro

6/20

30.00

30.00%

Goias

Goiás

6/20

30.00

30.00%

Flamengo

Flamengo

6/20

30.00

30.00%

Cruzeiro

Cruzeiro

6/20

30.00

30.00%

Montreal Impact

Montreal Impact

8/27

29.63

29.63%

Minnesota United

Minnesota United

8/27

29.63

29.63%

Atletico Tucuman

Atlético Tucumán

8/27

29.63

29.63%

Los Angeles FC

Los Angeles FC

8/27

29.63

29.63%

Belgrano

Belgrano

8/28

28.57

28.57%

Columbus Crew

Columbus Crew

8/28

28.57

28.57%

Central Cordoba SdE

Central Cordoba SdE

8/28

28.57

28.57%

Platense

Platense

8/28

28.57

28.57%

Sutton United

Sutton United

2/7

28.57

28.57%

Harrogate Town

Harrogate Town

2/7

28.57

28.57%

Stockport County

Stockport County

2/7

28.57

28.57%

Bradford City

Bradford City

2/7

28.57

28.57%

Tranmere Rovers

Tranmere Rovers

2/7

28.57

28.57%

Leyton Orient

Leyton Orient

2/7

28.57

28.57%

Crawley Town

Crawley Town

2/7

28.57

28.57%

Doncaster Rovers

Doncaster Rovers

2/7

28.57

28.57%

Colchester United

Colchester United

2/7

28.57

28.57%

Portsmouth

Portsmouth

2/7

28.57

28.57%

Salford City

Salford City

2/7

28.57

28.57%

Mansfield Town

Mansfield Town

2/7

28.57

28.57%

Cheltenham Town

Cheltenham Town

2/7

28.57

28.57%

Molde

Molde

5/18

27.78

27.78%

Haugesund

Haugesund

5/18

27.78

27.78%

Coritiba

Coritiba

5/18

27.78

27.78%

Velez Sarsfield

Vélez Sarsfield

8/29

27.59

27.59%

Defensa y Justicia

Defensa y Justicia

8/29

27.59

27.59%

Estudiantes

Estudiantes

8/29

27.59

27.59%

Colorado Rapids

Colorado Rapids

7/26

26.92

26.92%

New England

New England

7/26

26.92

26.92%

Halmstad

Halmstad

5/19

26.32

26.32%

Brommapojkarna

Brommapojkarna

5/19

26.32

26.32%

Varberg BoIS

Varberg BoIS

5/19

26.32

26.32%

Athletico PR

Athletico PR

5/19

26.32

26.32%

Sao Paulo

São Paulo

5/19

26.32

26.32%

New York RB

New York RB

7/27

25.93

25.93%

Talleres Cordoba

Talleres Córdoba

7/27

25.93

25.93%

Dallas

Dallas

7/27

25.93

25.93%

Rosario Central

Rosario Central

7/28

25.00

25.00%

Godoy Cruz

Godoy Cruz

7/28

25.00

25.00%

Instituto

Instituto

7/29

24.14

24.14%

San Lorenzo

San Lorenzo

7/29

24.14

24.14%

Brann

Brann

4/17

23.53

23.53%

Valerenga

Vålerenga

4/17

23.53

23.53%

Tromso

Tromsø

4/17

23.53

23.53%

HamKam

HamKam

4/17

23.53

23.53%

Nashville SC

Nashville SC

6/26

23.08

23.08%

Union Santa Fe

Unión Santa Fe

6/27

22.22

22.22%

LA Galaxy

LA Galaxy

6/27

22.22

22.22%

Austin

Austin

6/27

22.22

22.22%

Charlotte

Charlotte

6/27

22.22

22.22%

Real Salt Lake

Real Salt Lake

6/27

22.22

22.22%

Odd

Odd

4/18

22.22

22.22%

Gateshead

Gateshead

2/9

22.22

22.22%

York City

York City

2/9

22.22

22.22%

Rochdale

Rochdale

2/9

22.22

22.22%

Chesterfield

Chesterfield

2/9

22.22

22.22%

Oldham Athletic

Oldham Athletic

2/9

22.22

22.22%

Southend United

Southend United

2/9

22.22

22.22%

Ebbsfleet United

Ebbsfleet United

2/9

22.22

22.22%

Saint Louis City

Saint Louis City

6/28

21.43

21.43%

Argentinos Juniors

Argentinos Juniors

6/28

21.43

21.43%

Portland Timbers

Portland Timbers

6/28

21.43

21.43%

Internacional

Internacional

4/19

21.05

21.05%

Cuiaba

Cuiabá

4/19

21.05

21.05%

Palmeiras

Palmeiras

4/19

21.05

21.05%

Colon

Colón

6/29

20.69

20.69%

New York City

New York City

6/29

20.69

20.69%

Fluminense

Fluminense

4/20

20.00

20.00%

Hacken

Häcken

4/20

20.00

20.00%

Djurgarden

Djurgården

4/20

20.00

20.00%

Lillestrom

Lillestrøm

3/16

18.75

18.75%

River Plate

River Plate

5/28

17.86

17.86%

DC United

DC United

5/29

17.24

17.24%

Aalesund

Aalesund

3/18

16.67

16.67%

Al Feiha

Al Feiha

1/6

16.67

16.67%

Al Raed

Al Raed

1/6

16.67

16.67%

Espanyol

Espanyol

1/6

16.67

16.67%

FC Andorra

FC Andorra

1/6

16.67

16.67%

Al Hazm

Al Hazm

1/6

16.67

16.67%

Al Wahda

Al Wahda

1/6

16.67

16.67%

Wigan Athletic

Wigan Athletic

1/6

16.67

16.67%

Cardiff City

Cardiff City

1/6

16.67

16.67%

Al Ahli Jeddah

Al Ahli Jeddah

1/6

16.67

16.67%

Oxford United

Oxford United

1/6

16.67

16.67%

Bristol City

Bristol City

1/6

16.67

16.67%

Al Nassr

Al Nassr

1/6

16.67

16.67%

Watford

Watford

1/6

16.67

16.67%

Queens Park Rangers

Queens Park Rangers

1/6

16.67

16.67%

Dhamk

Dhamk

1/6

16.67

16.67%

Sheffield Wednesday

Sheffield Wednesday

1/6

16.67

16.67%

Huesca

Huesca

1/6

16.67

16.67%

Blackburn Rovers

Blackburn Rovers

1/6

16.67

16.67%

Swansea City

Swansea City

1/6

16.67

16.67%

Real Valladolid

Real Valladolid

1/6

16.67

16.67%

Blackpool

Blackpool

1/6

16.67

16.67%

Coventry City

Coventry City

1/6

16.67

16.67%

Lincoln City

Lincoln City

1/6

16.67

16.67%

Millwall

Millwall

1/6

16.67

16.67%

Barrow

Barrow

1/6

16.67

16.67%

Leeds United

Leeds United

1/6

16.67

16.67%

Al Tai

Al Tai

1/6

16.67

16.67%

Hull City

Hull City

1/6

16.67

16.67%

Northampton Town

Northampton Town

1/6

16.67

16.67%

Al Shabab

Al Shabab

1/6

16.67

16.67%

West Bromwich Albion

West Bromwich Albion

1/6

16.67

16.67%

Wycombe Wanderers

Wycombe Wanderers

1/6

16.67

16.67%

IFK Goteborg

IFK Göteborg

3/19

15.79

15.79%

Hammarby

Hammarby

3/20

15.00

15.00%

Fortaleza

Fortaleza

3/20

15.00

15.00%

Seattle Sounders

Seattle Sounders

4/28

14.29

14.29%

Gimnasia La Plata

Gimnasia La Plata

4/28

14.29

14.29%

Notts County

Notts County

1/7

14.29

14.29%

AFC Wimbledon

AFC Wimbledon

1/7

14.29

14.29%

Barnsley

Barnsley

1/7

14.29

14.29%

Forest Green Rovers

Forest Green Rovers

1/7

14.29

14.29%

Exeter City

Exeter City

1/7

14.29

14.29%

Stevenage

Stevenage

1/7

14.29

14.29%

Burton Albion

Burton Albion

1/7

14.29

14.29%

Wrexham

Wrexham

1/7

14.29

14.29%

Swindon Town

Swindon Town

1/7

14.29

14.29%

Crewe Alexandra

Crewe Alexandra

1/7

14.29

14.29%

Maidenhead United

Maidenhead United

1/9

11.11

11.11%

Wealdstone

Wealdstone

1/9

11.11

11.11%

Dagenham & Redbridge

Dagenham & Redbridge

1/9

11.11

11.11%

Woking

Woking

1/9

11.11

11.11%

Barnet

Barnet

1/9

11.11

11.11%

Atlanta United

Atlanta United

3/28

10.71

10.71%

Orlando City

Orlando City

3/28

10.71

10.71%

Viking

Viking

1/17

5.88

5.88%

Toronto

Toronto

1/28

3.57

3.57%

Oxford City

Oxford City

0/9

0.00

0.00%

Boreham Wood

Boreham Wood

0/9

0.00

0.00%

Aldershot Town

Aldershot Town

0/9

0.00

0.00%

Port Vale

Port Vale

0/7

0.00

0.00%

Carlisle United

Carlisle United

0/7

0.00

0.00%

Walsall

Walsall

0/7

0.00

0.00%

Bristol Rovers

Bristol Rovers

0/6

0.00

0.00%

Birmingham City

Birmingham City

0/6

0.00

0.00%

Cambridge United

Cambridge United

0/6

0.00

0.00%

Huddersfield Town

Huddersfield Town

0/6

0.00

0.00%

Al Khaleej

Al Khaleej

0/6

0.00

0.00%

Alcorcon

Alcorcón

0/6

0.00

0.00%

Racing Ferrol

Racing Ferrol

0/6

0.00

0.00%

Abha

Abha

0/6

0.00

0.00%

Middlesbrough

Middlesbrough

0/6

0.00

0.00%
Hint: To find these stats more quickly next time, search "TPP half stats" on Google.
IMPORTANT: If the stats on this page have not updated, then please clear your cache.
Which Leagues & Tournaments Do We Offer Half Stats For?
DFB Pokal
Copa Del Rey
Coupe de France
Coupe de la Ligue
Scottish Cup
Scottish League Cup
Copa Libertadores
Holland – Eredivisie
Portugal – Primeira Liga
Belgium – First Division A
Scotland – Premiership, League One & League Two
Austria – A-League
Norway – Eliteserien
Turkey – Süper Lig
Ukraine – 1. Liga
Switzerland – Super League
Russia – Premier Liga
Greece – Superleague
Sweden – Allsvenskan
Finland – Veikkausliiga
Brazil – Serie A
Argentina – Premiera Division
USA – MLS
Australia – A League
How Half With Most Goals Betting Works
Your Half With Most Goals predictions come down to more goals being scored in the first half, more goals being scored in the second half, or each half having the same amount of goals being scored.
Half With Most Goals Example

To better explain how this bet works, let's take an example from a game between Wolverhampton and Crystal Palace. As you can see from the image above, it would appear that the bookmaker thinks more goals in either the first or the second half are equally likely, and that both halves having the same amount of goals is very likely, with around 47% implied probability. We'll be going into this in more detail in the Half With Most Goals strategy section, but what is obvious here is that the bookmaker believes both halves will showcase consistency at least in terms of offensive threats.
There could be a number of reasons behind this kind of thinking. It could be that they think neither team will score at all, or that this could be the likely outcome based on the last several matches of each team, with very even performances. The important thing here is to take these factors into consideration and see what conclusions you come to.
One common scenario could see these teams starting off aggressively and gradually losing steam, in which case you'd back the first half as the half with the most goals. Another is that you think one team will dominate, in which case it's likely they would do so early and then become more defensive, once again seeing you back the first half. In a situation where you think a later surge is likely, if you think that a team is likely to go down a goal and then come back swinging, it may be better to back the second half or both halves having the same amount of goals, depending on how successful you think they are likely to be.
While these are just a few examples, the point here is to always remember that you're not betting on who you think is likely to win, but what kind of game this is likely to be. Half With Most Goals betting is a time-based market, meaning success will require a shift in your usual approach. Ultimately, for all its intricacies, what this bet ultimately comes down to is simple: which half you think will have the most goals.
These markets are very common and can be found on the majority of major football operators, so they'll be easy to find. Oftentimes, sites will have "Half" markets bundled together; other times it may be found under "Goals" markets, or just with other markets generally – it all depends on the bookmakers. In terms of placing your bet, as previously mentioned, there are three outcomes, just like a "To Win" market, meaning it should all be very familiar.
Half With Most Goals Betting Strategy
One of the things we love most about Half With Most Goals is that it has strategic and analytical depth while remaining straightforward enough for anyone to take a reasonable punt at making highest scoring half predictions. This is one of those rare markets where you can pretty much decide for yourself how far you want to go in terms of thought, research, and tactics. If you do decide you want to make the smartest bets possible, here are our top ten Half With Most Goals betting tips.
1. Utilise Variety to Spot the Best Betting Markets
The fact that Half With Most Goals works alongside so many other markets means there are more chances to spot good betting opportunities. This is great since not every match will have Half With Most Goals markets you think are worthwhile, and there might be times you think the bookmaker got it wrong. Think of them as another arrow in your betting bow, and a powerful one at that.
2. Don't Neglect Your Research
Just because Half With Most Goals betting is easy to understand as a concept doesn't mean any less research should go into making your bets. Indeed, in many ways, this market actually requires more in-depth research to properly understand it.
3. Think Differently
As we've said, it's not about who wins, but about the type of game that is going to be played. If you find yourself just trying to work out who will win, remind yourself that these markets require an entirely different way of thinking. It can be hard to break out of long-held patterns of strategic thought, but it's a vital reminder in order to make the most out of this market.
4. Utilise Promotions
Apart from being versatile enough to work with other markets, Half With Most Goals betting can also be utilised with a huge amount of betting promotions. Most bonuses that can be used generally on football (meaning ones that aren't tied to a specific market) can be used here, which also includes many welcome bonuses. You'll have to check the Terms and Conditions to be sure of individual cases, but rest assured that there are many instances where extra rewards can be won by checking for relevant promotions.
5. Don't Underestimate the Importance of the Game
The impact of the importance of the game is an element of betting that's often overlooked. It could be big for both teams, in a knockout, final, or especially culturally significant situation. Appreciating this, and how teams work under pressure, is particularly important in getting an idea of how a game is likely to be played.
6. Consider Team Chemistry
As an extension of the previous point, considering the chemistry between the teams will help you make more informed bets. Determining this can either be very easy or difficult, depending on how often they've had players against each other in recent times. Look back and pay special attention to any and all recent games between competitors. If there aren't any, perhaps try and see how they operated against teams of similar abilities and tactics.
7. Remember That Some Leagues Score Higher Than Others
We think that betting on a wide range of leagues is a great way to enhance and diversify your love of the game. However, if you do, you'll have to distinguish between the average amounts of goals scored across different leagues.
The Bundesliga, for instance, is remarkably high scoring at the moment, while the English Championship is much less so. The difference in averages tends to be around 2 to 5 goals per game, which has a huge impact on this market as there's often so much more back-and-forth in the latter. Research the rough average of whatever league you're betting on and keep that in mind as part of your strategic considerations. Check out our 1. Bundesliga tips on KickForm for detailed analysis and betting predictions!
8. Make a List of the Likeliest Scenarios
Earlier, we considered possible scenarios and how you would bet if you thought some of them were likely. This is more than just a tool to understand Half With Most Goals; it's a great way of approaching this market strategically. Make a list of possible scenarios and order them from least to most likely.
It could be as simple as early domination by team A, early domination by team B, early domination followed by a comeback, later domination by team A, later domination by team B, no goals, consistent back-and-forth, and so on. Then start getting rid of those you think are most unlikely. This process of elimination is an easy, logical way of creating a framework for conclusions.
9. Create a Narrative of the Whole Game
One mistake people make is viewing their bets in a vacuum. Half With Most Goals is all about seeing the game as a whole, and the best way to do this is to roughly sketch out how you see the game going. This is a great idea if you're going to be making multiple bets, too.
10. Look at Key Stats
There's no better tool to improve your betting than proper use of Half With Most Goals statistics. In pretty much any form of sports betting, the utilisation of stats is often what differentiates casual and experienced bettors. Adding stats to your base of knowledge is like getting a bird's-eye view of all the essential parts you need to consider.
As an example of how useful they can be, here's three simple stats you could use if you were betting on the English Premier League:
In the English Premier League, typically the second half has been the most successful highest scoring half prediction.
In 2020, the average amount of goals scored in each game was 2.8.
25 goals were scored by teenagers, with 12 players contributing.
By using these stats, you already know that the second half generally holds an advantage from the off, that you're usually looking at three goals or less, and that a game has the potential to be high scoring even when a team is testing out younger players.
Utilising KickForm
Speaking of statistics, there's no better place to get your stats on event probabilities than at KickForm, a dedicated football analytical tool that can provide you with vital information on the top football leagues. By means of algorithms, you can be sure that these probability percentages are as accurate as they could possibly be.
While there isn't anything relating specifically to Half With Most Goals markets, there are predictions on the outcomes of leagues generally. From Both Teams to Score and Over/Under Goal, to winners and possible relegations, these will be able to provide you with a much broader context.
For instance, if a team has a strong chance of relegation and you're approaching the end of the season, a regular game for one team could be extremely important for another. This would undoubtedly affect how the game is likely to be played, and would therefore inform you on how to approach this market.
That's just one small example of how KickForm is ideal for utilising the best highest scoring half predictions. Smart betting is about gathering as much information as possible and using it to build your highest scoring half predictions based on that logical foundation.
Other Half With Most Goals Betting Markets
Due to the versatility of highest scoring half markets, you could reasonably say that pretty much every other betting market is relevant with similar markets including betting To Win Both Halves. However, there are some that also specifically utilise the half-and-half structure for the basis of the bet. Below, we'll be looking at five of our favourites, which will enable you to see just how deep and diverse this time-related betting concept can be.
1. Goals Scored in Both Halves
Probably the most popular market other than Half With Most Goals, the Goals Scored in Both Halves market will have you betting on whether you think either team will score in each half. In other words, you need a minimum of two goals, with one being scored either side of 90 minutes.
2. Both Team to Score in Both Halves
In this case, each team needs to score in both halves. This can be a very high odds gambit, as it requires not only a minimum of four goals (more than the average in many leagues), but also for them to take place at specific times. This is a potentially lucrative market, ideal for games you think will both be high scoring and see no team completely dominate.
3. Half Time Result
We talked earlier about how these markets change the way you think about football. This bet is a perfect example, as you have to imagine each half of a game being its own match entirely. Half Time result is essentially a To Win market, but only for the first half. Overall, a great market for considering the first half tactics of each team.
4. 2nd Half Goals Odd/Even
Second Half Goal Odd/Even sees you deciding whether you think the goals at the end of the second half will be an odd or even number. This is an extremely specific prediction that really requires you taking everything into account.
5. First Half Corners
It's not just goals that make use of the "Half" markets – you can also bet on how many corners you think will be taken in the first half, usually with an over/under number set by the bookmaker. This may initially sound a little bit random, but it's actually a great test of your understanding of how aggressively played a game is likely to be.
Why Is Half With Most Goals Such a Popular Market?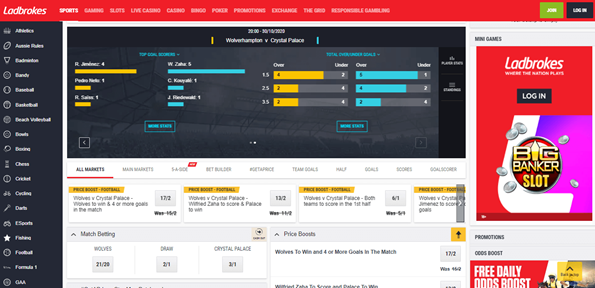 One of the reasons that highest scoring half markets are so common is popularity – operators want to put on markets that garner the most interest, and this helps achieve exactly that. Sure, it's not going to replace "To Win" markets anytime soon, and you rarely see it as, for instance, the focus of special promotions as you might for something like First Goalscorer on big matches or the winner of a large tournament.
However, as far as alternative markets go, it has become one of the most expected, respected, and well-liked. So what is it about the market that people are so passionate about? We've broken down some of the top reasons we think that Half With Most Goals is so popular.
It's Part of a Rich Tapestry
While we love the highest scoring half markets, it's hard to imagine it existing in a vacuum. For instance, if the only thing you could bet on was "To Win", we think that football betting markets would still be going strong. This doesn't apply for highest scoring half markets. Indeed, understanding them requires you to realise that they are part of a family of markets, and that is to their strength.
Half With Most Goals may not always be the market you're interested in betting on. However, it joins a family of markets that together make football one of the most diverse, varied, and interesting sports to bet on. Of course, it's not that you want to back each of these markets every time, but there's enough here for at least one to catch your interest – it may be Half With Most Goals this time, another the next. Ultimately, having them all there means more opportunities for everyone.
You Don't Need to Back a Team
Often, your heart and your head are going against each other when it comes to betting. Say, for instance, you think your favourites are unlikely to win, but you wish to support them during the game, or you think that the first goalscorer is going to be from the team you want to lose. Betting on both of these would leave you either personally disappointed despite winning, or happy for your team but losing.
With Half With Most Goals, it's not about who wins at all. Instead, you're simply deciding which half, if any, will have the most goals. It's almost like each half is its own team playing against the score of the other. This means you can bet on those games without having to compromise either your support or your betting logic.
It Makes You Think of the Game in a Whole New Way
For us, this may be the biggest reason why we love this market. We're used to thinking about football in terms of wins and losses. However, we often overlook what goes into a win or a loss. This is an absolutely fantastic market for helping you wrap your head around those strategic intricacies. It makes you think about how different teams approach matches and why, and what kind of playing style they have (aggressive, defensive, or reactive).
The best markets are often ones that make you think about and appreciate your favourite sports in new ways. Not only does this mean smarter betting, but it can also have a positive impact on your thinking for other betting markets.
Accessibility
For all our talk about the depth of these markets and the strategies behind them, we think a big part of the popularity of highest scoring half markets comes down to their accessibility. You don't need to know much about either team, their players, or the context of the match to understand how this works and make a bet. We wouldn't recommend it from a strategic perspective, but that shows you just how broad the appeal of this market is.
Many betting markets require a level of experience that this doesn't, giving it a casual accessibility few can match. It's so straightforward that someone with no betting experience would likely have no issues understanding how it works, nor the basics on how to approach it.
Versatility
This is a hugely versatile market. Not only is it part of a family of alternative markets, but it can be easily used alongside them as well. Part of the problem with a lot of markets is that they can easily contradict one another. Half With Most Goals can work with most others without issue. In fact, you can use Half With Most Goals to craft a consistent picture of how you think a game is likely to go.
You may think, for instance, that you'll see a back-and-forth game, with more action in the second half. A bet in this regard and for Both Teams to Score would work perfectly together. There are also next to no issues if you want to use this market alongside To Win or Handicap bets, since Half With Most Goals makes no assumptions about who will win.
Furthermore, it doesn't interfere with anything like Yellow Cards, First Goalscorer, or Corner markets. It lives largely in its own betting world, meaning it plays exceptionally well with others. Ultimately, part of its popularity is not just the variety it is a part of, but how that variety can be used cooperatively.
Half With Most Goals Betting FAQs
No, one of the joys of this bet is that you're not required to pick the winning team in order to win your money back.
No. Once again, the simplicity of this bet is what makes it so popular.
The result is marked down as a draw or a tie.
No, extra time is not included in this bet, which applies to 90 minutes only.
Absolutely! In fact, it's very common to find sports promotions, including welcome bonuses, that can utilise these markets.
ThePuntersPage Final Say
We think the best way to appreciate Half With Most Goals is alongside all the other markets. Apart from a strategic perspective, it's a great option for multiples, and generally as yet another way to enjoy football. Different games require different markets to be interesting, so even if you decide this market isn't for you in one instance, you should still be happy that it's there, waiting for when it becomes relevant to you. All this just goes to show how lucky we are that there's so much variety in betting in general, making the whole experience that much more interesting by providing many opportunities for smart bets. You can also check out our detailed article on Betting Terms & Definitions.