Historically, Juventus and the two Milan clubs have dominated Serie A betting and transfers. Each club enjoyed a period of dominance, attracting the best players in the world with excellent wages.
Before and after the Italia 90 World Cup, AC Milan recruited the best players from Holland and other clubs in Italy. Ruud Gullit, Marco van Basten, and Frank Rijkaard complemented some of the best Italian players. The mix helped the club to a golden era of success, including two European Cups.
During the same era, Inter Milan became the destination for some of the best players from the German National team, with three significant Serie A transfers. Lothar Matthaus and Andreas Brehme were Inter Milan transfers and Inter won Serie A in 1988-89, and then Jurgen Klinnsman arrived.
Inter dominated Serie A from 2006 to 2010 with five titles. Then during the 2010s, Juventus became the major force in Italian football. However, the Premier League in England became wealthier and was the port of call for some players who would have instigated Serie A transfers in the past.
In 2020, the pandemic caused instability in the finances of Italian football, causing Juventus's dominance of the 2010s to be halted in 2020-21 and 2021-22 when Inter and AC Milan won the league. These developments have impacted Serie A transfers during the 2022 summer transfer window.
Italian Serie A Transfers 2021/2022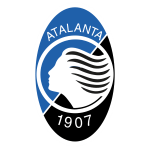 Atalanta
| Player | Age | Nationality | Position | Joined From | Fee |
| --- | --- | --- | --- | --- | --- |
| | 25 | | Attacker | RB Leipzig | UD |
| Éderson José dos Santos Lourenço da Silva | 23 | | Midfielder | Salernitana | £21m |
| | 21 | | Defender | Paganese | UD |
| | 21 | | Attacker | Lecco | UD |
| | 23 | | Defender | Salernitana | UD |
| | 22 | | Midfielder | SPAL | UD |
| | 24 | | Attacker | Reggina | UD |
| | 22 | | Goalkeeper | Cremonese | UD |
| Bryan Alfredo Cabezas Segura | 25 | | Midfielder | Kocaelispor | UD |
| | 24 | | Midfielder | Tondela | UD |
| | 22 | | Defender | Cagliari | UD |
| | 27 | | Goalkeeper | Tottenham Hotspur | UD |
| | 26 | | Defender | Rijeka | UD |
| | 20 | | Defender | Salernitana | UD |
| | 24 | | Goalkeeper | Imolese | UD |
| | 22 | | Goalkeeper | Tsarsko selo | UD |
| | 24 | | Attacker | Ternana | UD |
| | 26 | | Attacker | Alessandria | UD |
| | 25 | | Attacker | Eintracht Frankfurt | UD |
| | 21 | | Defender | Cremonese | UD |
| | 23 | | Attacker | SPAL | UD |
| | 26 | | Midfielder | Cremonese | UD |
| | 24 | | Defender | Lecco | UD |
| | 24 | | Midfielder | Cosenza | UD |
| | 25 | | Attacker | SPAL | UD |
| | 25 | | Midfielder | Sassuolo | UD |
| | 23 | | Attacker | Ternana | UD |
| | 26 | | Midfielder | Spezia | UD |
| | 24 | | Defender | Juventus | £21m |
| | 23 | | Attacker | Benevento | UD |
| | 21 | | Attacker | Reggina | UD |
| | 21 | | Goalkeeper | Pro Vercelli | UD |
| | 23 | | Midfielder | Bari 1908 | UD |
| | 22 | | Midfielder | Spezia | UD |
| | 27 | | Defender | Alessandria | UD |
| | 22 | | Defender | NEC | UD |
| | 21 | | Defender | Seregno | UD |
| | 22 | | Midfielder | Parma | Loan |
| | 22 | | Midfielder | Fatih Karagümrük | Loan |
| | 27 | | Midfielder | Torino | Loan |
| | 19 | | Midfielder | Frosinone | Loan |
| | 25 | | Attacker | Empoli | Loan |
| | | | Attacker | Pisa | UD |
| | 19 | | Midfielder | Ascoli | Loan |
| | 23 | | Attacker | Südtirol | Loan |
| | 26 | | Midfielder | Spezia | Loan |
| | 23 | | Attacker | Palermo | Loan |
| | 21 | | Attacker | Hellas Verona | Loan |
| | 22 | | Defender | Fortuna Sittard | £1000k |
| | 22 | | Defender | Jablonec | Loan |
| | 22 | | Goalkeeper | Hebar 1918 | Loan |
| | 27 | | Goalkeeper | Fiorentina | Loan |
| | 24 | | Attacker | Südtirol | Loan |
| | 20 | | Defender | Modena | Loan |
| | 22 | | Defender | Salernitana | £7m |
| | 20 | | Midfielder | Modena | Loan |
| | 25 | | Midfielder | Monza | Loan |
| | 23 | | Attacker | St. Gallen | Loan |
| | 26 | | Midfielder | Cremonese | UD |
| | 24 | | Defender | SPAL | Loan |
| | 26 | | Defender | Rijeka | UD |
| | 21 | | Attacker | Hellas Verona | Loan |
| | 23 | | Defender | Parma | UD |
| | 25 | | Defender | Parma | UD |
| | 22 | | Defender | Monza | UD |
| | 27 | | Midfielder | Spezia | £2m |
| | 22 | | Midfielder | Parma | UD |
| | 23 | | Midfielder | Genoa | UD |
| | 22 | | Midfielder | Dinamo Zagreb | Loan |
| | 20 | | Midfielder | Parma | UD |
| | 21 | | Goalkeeper | Pro Vercelli | Loan |
| | 21 | | Midfielder | ACR Messina | Loan |
| | 21 | | Attacker | Lecco | Loan |
| | 21 | | Attacker | Genoa | Loan |
| | 21 | | Goalkeeper | Paganese | Loan |
| | 21 | | Defender | Paganese | Loan |
| | 22 | | Defender | Cagliari | Loan |
| | 23 | | Midfielder | Bari 1908 | Loan |
| | 20 | | Midfielder | Bari 1908 | Loan |
| | 24 | | Goalkeeper | Imolese | Loan |
| | 21 | | Midfielder | Turris | Loan |
| | 25 | | Defender | Siena | Loan |
| | 21 | | Defender | Turris | Loan |
| | 20 | | Midfielder | Picerno | Loan |
| | 20 | | Attacker | Picerno | Loan |
| | 24 | | Defender | Lecco | Loan |
| | 22 | | Goalkeeper | Lecco | Loan |
| | 20 | | Defender | Paganese | Loan |
| | 21 | | Defender | Seregno | Loan |
| | 22 | | Midfielder | Lecco | Loan |
| | 21 | | Goalkeeper | Giana Erminio | Loan |
| | 23 | | Defender | Grosseto | Loan |
| | 21 | | Midfielder | Piacenza | Loan |
| | 21 | | Goalkeeper | FeralpiSalò | Loan |
| | 22 | | Attacker | Mantova | Loan |
| | 23 | | Defender | Turris | Loan |
| | 23 | | Defender | Pergolettese | Loan |
| | 22 | | Attacker | Foggia | UD |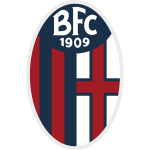 Bologna
| Player | Age | Nationality | Position | Joined From | Fee |
| --- | --- | --- | --- | --- | --- |
| | 22 | | Midfielder | Juventus | Loan |
| | 23 | | Midfielder | Aberdeen | £3.7m |
| | 20 | | Defender | Imolese | £300k |
| | 22 | | Defender | KV Oostende | UD |
| | 29 | | Defender | Cagliari | Free |
| | 21 | | Attacker | Crotone | UD |
| | 24 | | Midfielder | Cittadella | UD |
| | 20 | | Midfielder | København | UD |
| | 23 | | Goalkeeper | Frosinone | UD |
| | 22 | | Attacker | SC Heerenveen | UD |
| | 25 | | Midfielder | Young Boys | £3.5m |
| | 20 | | Attacker | FC Volendam | UD |
| | 24 | | Midfielder | Montreal Impact | UD |
| | 24 | | Goalkeeper | Montreal Impact | UD |
| Federico Javier Santander Mereles | 31 | | Attacker | Reggina | Free |
| | 22 | | Defender | Rennes | £19m |
| | 23 | | Goalkeeper | Reggina | Loan |
| | 21 | | Defender | Como | Loan |
| | 23 | | Midfielder | VfL Wolfsburg | £9m |
| | 21 | | Attacker | Bari 1908 | Loan |
| | 20 | | Midfielder | Brentford | £22m |
| | 20 | | Midfielder | NEC | Loan |
| | 31 | | Attacker | Modena | Free |
| | 33 | | Midfielder | Cagliari | Free |
| César Alejandro Falletti dos Santos | 30 | | Midfielder | Ternana | UD |
| | 22 | | Defender | KV Oostende | UD |
| | 21 | | Attacker | SPAL | Free |
| Mouhamadou Fallou Mbacke Sarr | 25 | | Goalkeeper | Cremonese | UD |
| | 29 | | Defender | Trabzonspor | Free |
| | 23 | | Attacker | Club Brugge | UD |
| | 22 | | Attacker | SC Heerenveen | Loan |
| | 20 | | Midfielder | Picerno | Loan |
| | 24 | | Midfielder | Montreal Impact | UD |
| | 22 | | Defender | Montreal Impact | Loan |
| | 20 | | Midfielder | Teramo | Loan |
| | 21 | | Defender | Carrarese | Loan |
| | 21 | | Attacker | Piacenza | Loan |
| | 22 | | Midfielder | Lucchese | Loan |
| | 21 | | Midfielder | Trento Calcio 1921 | Loan |
| | 22 | | Attacker | Pro Patria | UD |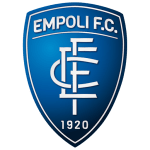 Empoli
| Player | Age | Nationality | Position | Joined From | Fee |
| --- | --- | --- | --- | --- | --- |
| | 25 | | Attacker | Atalanta | Loan |
| | 20 | | Defender | Juventus | Loan |
| | 27 | | Defender | Benfica | Free |
| | 26 | | Midfielder | Cagliari | Loan |
| | 21 | | Attacker | Inter | Loan |
| | 21 | | Goalkeeper | Taranto | UD |
| | 20 | | Goalkeeper | Piacenza | UD |
| | 21 | | Defender | Juve Stabia | UD |
| | 20 | | Attacker | Pontedera | UD |
| | 27 | | Defender | Dinamo Zagreb | UD |
| | 23 | | Goalkeeper | Südtirol | UD |
| | 26 | | Goalkeeper | Cagliari | £8.5m |
| | 21 | | Defender | Pro Sesto | UD |
| | 24 | | Defender | Pescara | UD |
| | 26 | | Defender | Cosenza | UD |
| | 22 | | Midfielder | Crotone | UD |
| | 25 | | Goalkeeper | Pordenone | UD |
| | 31 | | Attacker | Genoa | Free |
| | 21 | | Goalkeeper | Pontedera | UD |
| | 22 | | Attacker | Foggia | UD |
| | 24 | | Midfielder | Palermo | UD |
| | 25 | | Midfielder | SPAL | UD |
| Liberato Gianpaolo Cacace | 22 | | Midfielder | Sint-Truiden | £3m |
| Liberato Gianpaolo Cacace | 22 | | Midfielder | Sint-Truiden | Loan |
| | 24 | | Attacker | SPAL | UD |
| | 29 | | Goalkeeper | Perugia | UD |
| | 20 | | Defender | Nice | £11.7m |
| | 31 | | Attacker | SPAL | Loan |
| | 22 | | Midfielder | Pisa | Loan |
| | 21 | | Defender | Ascoli | Loan |
| | 21 | | Midfielder | Südtirol | Loan |
| | 24 | | Midfielder | Palermo | UD |
| | 18 | | Midfielder | Raków Częstochowa | UD |
| | 24 | | Attacker | Wolverhampton Wanderers | UD |
| | 24 | | Defender | Sassuolo | UD |
| | 32 | | Defender | Parma | UD |
| | 25 | | Attacker | Fiorentina | UD |
| | 29 | | Attacker | Brescia | Free |
| | 20 | | Goalkeeper | Koper | UD |
| | 28 | | Attacker | SPAL | UD |
| | 23 | | Attacker | Inter | UD |
| | 28 | | Midfielder | Sampdoria | UD |
| | 20 | | Midfielder | Inter | Loan |
| | 21 | | Midfielder | Torino | UD |
| | 26 | | Defender | Napoli | UD |
| | 28 | | Midfielder | Fiorentina | UD |
| | 21 | | Defender | Pro Sesto | Loan |
| | 21 | | Midfielder | Torino | Loan |
| | 20 | | Attacker | Pontedera | Loan |
| | 24 | | Midfielder | Palermo | Loan |
| | 24 | | Attacker | Renate | Loan |
| | 22 | | Midfielder | Teramo | Loan |
| | 20 | | Attacker | Imolese | Loan |
| | 21 | | Midfielder | Pro Vercelli | Loan |
| | 20 | | Goalkeeper | Piacenza | Loan |
| | 25 | | Midfielder | Gubbio | Loan |
| | 21 | | Goalkeeper | Taranto | Loan |
| | 23 | | Goalkeeper | Südtirol | Loan |
| | 22 | | Attacker | Foggia | Loan |
| | 21 | | Defender | Grosseto | Loan |
| | 21 | | Defender | Juve Stabia | Loan |
| | 21 | | Defender | Cesena | Loan |
| | 24 | | Defender | Pescara | Loan |
| | 21 | | Goalkeeper | Pontedera | Loan |
| | 22 | | Attacker | Vis Pesaro | UD |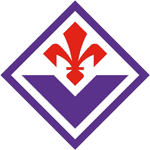 Fiorentina
| Player | Age | Nationality | Position | Joined From | Fee |
| --- | --- | --- | --- | --- | --- |
| Domilson Cordeiro dos Santos | 24 | | Defender | Shakhtar Donetsk | £14.5m |
| | 27 | | Goalkeeper | Atalanta | Loan |
| | 25 | | Attacker | Real Madrid | Free |
| | 25 | | Midfielder | Juventus | £8.2m |
| | 23 | | Defender | Salernitana | UD |
| | 25 | | Defender | Vitesse | UD |
| | 25 | | Attacker | Anderlecht | UD |
| | 23 | | Attacker | Cosenza | UD |
| | 28 | | Midfielder | Empoli | UD |
| | 23 | | Goalkeeper | Alessandria | UD |
| Cristóbal Montiel Rodríguez | 22 | | Midfielder | Siena | UD |
| | 21 | | Attacker | Gubbio | UD |
| | 25 | | Attacker | Empoli | UD |
| Erick Antonio Pulgar Farfán | 28 | | Midfielder | Galatasaray | UD |
| | 22 | | Defender | Perugia | UD |
| | 20 | | Defender | Cremonese | UD |
| | 25 | | Goalkeeper | Spezia | £2m |
| | 23 | | Attacker | Reggina | Loan |
| | 25 | | Defender | Feyenoord | Loan |
| | 21 | | Defender | Palermo | Loan |
| Erick Antonio Pulgar Farfán | 28 | | Midfielder | Flamengo | UD |
| José María Callejón Bueno | 35 | | Attacker | Granada | Free |
| Vittorio Alberto Agostinelli | 20 | | Midfielder | Reggina | Loan |
| | 21 | | Defender | Reggina | Loan |
| | 21 | | Attacker | Ternana | Loan |
| Álvaro Odriozola Arzallus | 27 | | Defender | Real Madrid | UD |
| | 22 | | Goalkeeper | Como | UD |
| | 26 | | Midfielder | Arsenal | UD |
| | 20 | | Defender | SPAL | Loan |
| | 27 | | Attacker | Hertha BSC | UD |
| | 21 | | Goalkeeper | Lecce | Free |
| | 25 | | Attacker | Juventus | £40m |
| | 23 | | Attacker | York9 | Free |
| | 21 | | Defender | Avellino | Loan |
| Cristóbal Montiel Rodríguez | 22 | | Midfielder | Siena | Loan |
| | 21 | | Defender | Montevarchi | Loan |
| | 22 | | Attacker | Siena | Free |
| | 21 | | Midfielder | Lucchese | Loan |
| | 25 | | Defender | Pescara | UD |
| | 21 | | Defender | Modena | UD |
| | 22 | | Goalkeeper | Gubbio | Loan |
| | 22 | | Midfielder | Lecco | UD |
| | 22 | | Attacker | Turris | UD |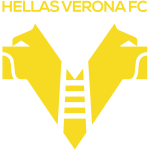 Hellas Verona
| Player | Age | Nationality | Position | Joined From | Fee |
| --- | --- | --- | --- | --- | --- |
| | 27 | | Goalkeeper | Brescia | Free |
| | 21 | | Attacker | Atalanta | Loan |
| | 20 | | Midfielder | Cagliari | UD |
| | 28 | | Attacker | Venezia | Free |
| | 20 | | Defender | Hibernian | £3.8m |
| | 29 | | Attacker | Sampdoria | £5m |
| | 26 | | Goalkeeper | Benevento | £1000k |
| | 24 | | Attacker | Slovan Liberec | UD |
| | 20 | | Defender | Reggina | UD |
| | 27 | | Attacker | Cagliari | £10.5m |
| | 22 | | Defender | Roma | UD |
| | 24 | | Midfielder | Antwerp | £3.7m |
| | 30 | | Attacker | Udinese | £6.5m |
| | 27 | | Attacker | Aris | UD |
| | 27 | | Defender | Sampdoria | UD |
| | 22 | | Goalkeeper | Fortuna Sittard | UD |
| | 21 | | Attacker | Atalanta | Loan |
| | 32 | | Attacker | Salernitana | Free |
| | 25 | | Defender | Kayserispor | UD |
| | 19 | | Midfielder | Nordsjælland | Free |
| | 24 | | Midfielder | Lugano | UD |
| | 25 | | Defender | Lecce | Loan |
| | 29 | | Attacker | Monza | Loan |
| | 24 | | Midfielder | Young Boys | Loan |
| | 24 | | Defender | Lazio | £7m |
| | 22 | | Goalkeeper | Fortuna Sittard | Loan |
| | 25 | | Midfielder | Sampdoria | UD |
| | 27 | | Midfielder | Lazio | £7.1m |
| | 20 | | Defender | Udinese | £4m |
| | 22 | | Defender | Roma | £26.5m |
| | 20 | | Attacker | Lazio | Loan |
| | 29 | | Attacker | Sampdoria | UD |
| | 29 | | Midfielder | Monza | UD |
| | 34 | | Attacker | Hajduk Split | UD |
| | 24 | | Midfielder | Lugano | Loan |
| | 21 | | Midfielder | Pro Vercelli | Loan |
| | 27 | | Defender | Sampdoria | Loan |
| | 25 | | Defender | Kayserispor | Loan |
| | 28 | | Defender | Cuiabá | Free |
| | 23 | | Goalkeeper | Nuova Monterosi | Loan |
| | 23 | | Attacker | Nuova Monterosi | Loan |
| | 21 | | Midfielder | Lucchese | Loan |
| | 22 | | Attacker | Latina | Loan |
| | 22 | | Goalkeeper | Trento Calcio 1921 | Loan |
| | 21 | | Attacker | Mantova | Loan |
| | 20 | | Defender | Calcio Padova | UD |
| | 22 | | Attacker | Mantova | Loan |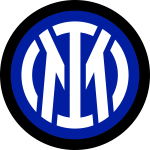 Inter
| Player | Age | Nationality | Position | Joined From | Fee |
| --- | --- | --- | --- | --- | --- |
| | 20 | | Defender | Pistoiese | UD |
| | 22 | | Defender | Bordeaux | Loan |
| | 28 | | Midfielder | Lazio | £23.6m |
| | 20 | | Midfielder | Brest | UD |
| | 23 | | Attacker | Empoli | UD |
| | 20 | | Defender | Fiorenzuola | UD |
| | 21 | | Attacker | Brest | UD |
| | 20 | | Midfielder | Empoli | Loan |
| | 20 | | Attacker | FC Volendam | UD |
| | 26 | | Goalkeeper | Ajax | Free |
| | 29 | | Attacker | Chelsea | Loan |
| | 20 | | Defender | Pistoiese | UD |
| | 23 | | Defender | Genoa | UD |
| | 20 | | Goalkeeper | FC Volendam | UD |
| Dalbert Henrique Chagas Estevão | 29 | | Defender | Cagliari | UD |
| | 20 | | Defender | Monza | UD |
| | 20 | | Midfielder | Westerlo | UD |
| | 26 | | Midfielder | Benfica | UD |
| | 33 | | Midfielder | Roma | Free |
| Eddy Anthony Salcedo Mora | 21 | | Attacker | Genoa | UD |
| | 20 | | Attacker | Basel | UD |
| | 23 | | Attacker | Sassuolo | Loan |
| Alexis Alejandro Sánchez Sánchez | 34 | | Attacker | Olympique Marseille | Free |
| | 26 | | Midfielder | Torino | Loan |
| | 31 | | Midfielder | Lazio | Free |
| | 19 | | Midfielder | Reggina | Loan |
| | 23 | | Defender | AZ | Loan |
| | 20 | | Defender | Salernitana | Loan |
| | 20 | | Midfielder | FC Eindhoven | Loan |
| Arturo Erasmo Vidal Pardo | 35 | | Midfielder | Flamengo | Free |
| | 19 | | Midfielder | Cagliari | Loan |
| | 22 | | Midfielder | Südtirol | Loan |
| | 25 | | Goalkeeper | Cremonese | Loan |
| | 20 | | Attacker | Anderlecht | Loan |
| | 21 | | Attacker | Empoli | Loan |
| | 34 | | Defender | Monza | Free |
| | 27 | | Midfielder | Monza | Loan |
| | 22 | | Midfielder | Reggina | UD |
| | 24 | | Defender | Reims | £3.5m |
| | 33 | | Midfielder | Tottenham Hotspur | Free |
| | 22 | | Midfielder | Renate | Loan |
| Gabriel Nascimento Resende Brazão | 22 | | Goalkeeper | Cruzeiro | Loan |
| | 21 | | Attacker | Brest | Loan |
| | 22 | | Attacker | Tigre | Loan |
| | 21 | | Attacker | Pergolettese | Loan |
| | 20 | | Midfielder | Juve Stabia | Loan |
| Michael Ronaldo Mboe Ntube | 21 | | Defender | AlbinoLeffe | Loan |
| | 20 | | Defender | Pistoiese | Loan |
| | 20 | | Defender | Pistoiese | Loan |
| | 22 | | Midfielder | Pescara | Loan |
| | 21 | | Goalkeeper | Pro Sesto | Loan |
| | 21 | | Midfielder | Pro Patria | Loan |
| | 20 | | Attacker | Modena | Free |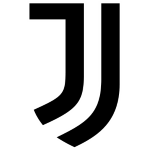 Juventus
| Player | Age | Nationality | Position | Joined From | Fee |
| --- | --- | --- | --- | --- | --- |
| | 30 | | Midfielder | Eintracht Frankfurt | UD |
| Gleison Bremer Silva Nascimento | 25 | | Defender | Torino | £41m |
| | 22 | | Midfielder | Genoa | UD |
| | 29 | | Midfielder | Manchester United | Free |
| Ángel Fabián Di María Hernández | 34 | | Midfielder | Paris Saint Germain | Free |
| | 24 | | Defender | Frosinone | UD |
| | 21 | | Midfielder | Genoa | UD |
| | 32 | | Midfielder | Rangers | UD |
| | 26 | | Goalkeeper | Como | UD |
| | 24 | | Midfielder | Salernitana | UD |
| Felix Alexandre Andrade Sanches Correia | 21 | | Attacker | Parma | UD |
| | | | Defender | Salernitana | UD |
| | 19 | | Defender | Basel | UD |
| | 25 | | Attacker | Fiorentina | £40m |
| | 21 | | Attacker | Cremonese | UD |
| | 27 | | Attacker | Torino | UD |
| | 24 | | Defender | Frosinone | £4.5m |
| | 23 | | Attacker | Lecce | UD |
| | 20 | | Midfielder | Sampdoria | UD |
| | 23 | | Defender | Eintracht Frankfurt | Loan |
| | 24 | | Midfielder | Salernitana | Free |
| | 32 | | Midfielder | Nice | Free |
| | 21 | | Midfielder | Monza | Loan |
| Paulo Bruno Exequiel Dybala | 29 | | Attacker | Roma | Free |
| | 23 | | Defender | FC Bayern München | £67m |
| | 28 | | Attacker | Toronto | UD |
| | 22 | | Midfielder | Bologna | Loan |
| | | | Defender | Genoa | Loan |
| | 26 | | Goalkeeper | Perugia | Loan |
| | 22 | | Attacker | Südtirol | Loan |
| | 20 | | Defender | Empoli | Loan |
| | 19 | | Defender | Lugano | Free |
| | 32 | | Midfielder | LA Galaxy | Free |
| | 32 | | Midfielder | LA Galaxy | Free |
| | 22 | | Goalkeeper | Sporting CP | UD |
| | 25 | | Midfielder | Fiorentina | £8.2m |
| | 23 | | Midfielder | Cagliari | Loan |
| | 22 | | Midfielder | Benevento | UD |
| | 24 | | Defender | Atalanta | £21m |
| | 23 | | Defender | Lecce | Loan |
| Álvaro Borja Morata Martín | 30 | | Attacker | Atlético Madrid | UD |
| | 24 | | Defender | Frosinone | Loan |
| | 25 | | Midfielder | Tottenham Hotspur | £19m |
| | 22 | | Defender | Pisa | Loan |
| | 22 | | Midfielder | Tottenham Hotspur | Loan |
| | | | Defender | Salernitana | Loan |
| | 32 | | Midfielder | Rangers | Loan |
| | 20 | | Midfielder | Ajax | Loan |
| | 23 | | Attacker | Perugia | Loan |
| | 19 | | Defender | Basel | Loan |
| | 32 | | Goalkeeper | Catanzaro | Free |
| | 25 | | Midfielder | Pescara | UD |
| | 23 | | Defender | Cesena | Loan |
| | 24 | | Attacker | Ancona | Loan |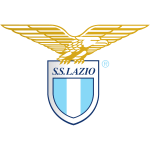 Lazio
| Player | Age | Nationality | Position | Joined From | Fee |
| --- | --- | --- | --- | --- | --- |
| | 28 | | Goalkeeper | Spezia | UD |
| | 31 | | Midfielder | Inter | Free |
| Luís Manuel Arantes Maximiano | 23 | | Goalkeeper | Granada | £11.2m |
| | 22 | | Defender | Real Madrid | £6.4m |
| | 27 | | Defender | Milan | Free |
| | 24 | | Defender | Hellas Verona | £7m |
| | 28 | | Defender | Sparta Rotterdam | UD |
| | 27 | | Midfielder | Hellas Verona | £7.1m |
| | 28 | | Attacker | Frosinone | UD |
| | 20 | | Attacker | Hellas Verona | Loan |
| | 26 | | Defender | København | UD |
| Jonathan Rodríguez Menéndez | 31 | | Midfielder | Sporting Gijón | UD |
| Jordan Zacharie Lukaku Menama Mokelenge | 28 | | Defender | Vicenza | UD |
| | 24 | | Midfielder | Ascoli | UD |
| | 29 | | Midfielder | Deportivo Alavés | UD |
| | 25 | | Midfielder | Venezia | UD |
| Marcos Antonio Silva Santos | 22 | | Midfielder | Shakhtar Donetsk | £8m |
| | 27 | | Attacker | Reggina | UD |
| | 27 | | Defender | PEC Zwolle | UD |
| | 28 | | Attacker | Mallorca | UD |
| | 26 | | Defender | Torino | UD |
| | 23 | | Attacker | Crotone | UD |
| | 29 | | Midfielder | Cremonese | Loan |
| Jonathan Rodríguez Menéndez | 31 | | Midfielder | Sporting Gijón | Loan |
| | 28 | | Attacker | Reggina | Loan |
| | 28 | | Attacker | Mallorca | £7.5m |
| | 24 | | Midfielder | SPAL | UD |
| | 27 | | Goalkeeper | Brentford | UD |
| | 40 | | Goalkeeper | Villarreal | Free |
| | 26 | | Defender | København | UD |
| | 25 | | Defender | Real Betis | Free |
| Jovane Eduardo Borges Cabral | 24 | | Attacker | Sporting CP | UD |
| | 28 | | Midfielder | Inter | £23.6m |
| | 27 | | Defender | Perugia | UD |
| | 35 | | Midfielder | Grêmio | Free |
| | 23 | | Attacker | Go Ahead Eagles | Free |
| André Anderson Pomilio Lima da Silva | 23 | | Attacker | São Paulo | Loan |
| | 26 | | Defender | København | Loan |
| | 25 | | Attacker | Monopoli | Loan |
| | 26 | | Midfielder | Lucchese | UD |
| | 20 | | Defender | Paganese | Free |
| | 21 | | Defender | Teramo | Loan |
| | 21 | | Midfielder | Piacenza | Loan |
| | 21 | | Defender | Piacenza | Loan |
| | 22 | | Midfielder | Monopoli | Loan |
| | 21 | | Defender | Monopoli | Loan |
| | 22 | | Goalkeeper | Nuova Monterosi | Loan |
| | 22 | | Defender | Carrarese | UD |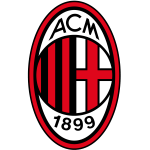 Milan
| Player | Age | Nationality | Position | Joined From | Fee |
| --- | --- | --- | --- | --- | --- |
| | 21 | | Midfielder | Club Brugge | £32m |
| | 31 | | Attacker | Crotone | UD |
| | 27 | | Attacker | Liverpool | Free |
| | 22 | | Defender | Boulogne | UD |
| | 22 | | Midfielder | Virtus Entella | UD |
| | 28 | | Defender | Venezia | UD |
| | 22 | | Midfielder | Bordeaux | UD |
| | 21 | | Attacker | Cesena | UD |
| | 21 | | Midfielder | Willem II | UD |
| | 20 | | Attacker | Seregno | UD |
| | 21 | | Midfielder | Lucchese | UD |
| | 22 | | Attacker | Grosseto | UD |
| | 26 | | Defender | İstanbul Başakşehir | UD |
| | 31 | | Defender | Roma | £2.7m |
| | 20 | | Attacker | SPAL | UD |
| | 23 | | Midfielder | Torino | UD |
| | 21 | | Midfielder | Montevarchi | UD |
| | 22 | | Goalkeeper | Lecce | UD |
| | 23 | | Attacker | Ascoli | UD |
| | 22 | | Midfielder | Cosenza | UD |
| | 21 | | Midfielder | Mirandés | Loan |
| | 21 | | Attacker | Spezia | Loan |
| | 22 | | Defender | RFC Seraing | Free |
| | 22 | | Attacker | Estrela Amadora | Loan |
| | 28 | | Defender | Spezia | Loan |
| | 23 | | Attacker | Cremonese | UD |
| | 27 | | Midfielder | Valencia | Free |
| | 27 | | Defender | Lazio | Free |
| | 26 | | Defender | İstanbul Başakşehir | UD |
| | 20 | | Attacker | Lecce | Loan |
| | 26 | | Midfielder | FC Barcelona | Free |
| | 22 | | Attacker | Grosseto | Loan |
| | 21 | | Midfielder | Pro Sesto | Loan |
| | 23 | | Attacker | Ascoli | Loan |
| | 21 | | Midfielder | Montevarchi | Loan |
| | 32 | | Goalkeeper | Calcio Padova | Free |
| | 21 | | Midfielder | Lucchese | Loan |
| | 21 | | Midfielder | Cesena | UD |
| | 22 | | Attacker | Viterbese | Loan |
| | 21 | | Attacker | Cesena | Loan |
| | 20 | | Goalkeeper | Renate | Loan |
| | 20 | | Defender | Trento Calcio 1921 | Loan |
| | 21 | | Midfielder | Renate | Loan |
| | 21 | | Midfielder | Pro Sesto | Loan |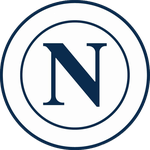 Napoli
| Player | Age | Nationality | Position | Joined From | Fee |
| --- | --- | --- | --- | --- | --- |
| | 35 | | Goalkeeper | Genoa | Free |
| | 26 | | Defender | Fenerbahçe | £18.1m |
| | 23 | | Defender | Brighton & Hove Albion | UD |
| | 21 | | Midfielder | Rubin Kazan' | £10m |
| | 23 | | Attacker | Frosinone | UD |
| | 22 | | Midfielder | Cremonese | UD |
| | 27 | | Attacker | Pescara | UD |
| Mathías Olivera Miramontes | 25 | | Defender | Getafe | £11m |
| | 27 | | Defender | Parma | UD |
| André-Frank Zambo Anguissa | 27 | | Midfielder | Fulham | £15m |
| | 26 | | Defender | Empoli | UD |
| | 22 | | Midfielder | Pistoiese | UD |
| Michael Ijemuan Folorunsho | 24 | | Midfielder | Reggina | UD |
| Nikita Contini Baranovsky | 26 | | Goalkeeper | Crotone | UD |
| | 22 | | Defender | Sporting Charleroi | UD |
| | 21 | | Midfielder | Taranto | UD |
| | 26 | | Midfielder | Cosenza | UD |
| | 26 | | Midfielder | Honvéd | UD |
| | 27 | | Attacker | Monza | Loan |
| Nikita Contini Baranovsky | 26 | | Goalkeeper | Sampdoria | Loan |
| | 35 | | Midfielder | Galatasaray | Free |
| Michael Ijemuan Folorunsho | 24 | | Midfielder | Bari 1908 | Loan |
| | 31 | | Defender | Chelsea | £38m |
| | 34 | | Goalkeeper | Al Nassr | Free |
| | 31 | | Attacker | Toronto | Free |
| | 31 | | Attacker | Toronto | Free |
| | 25 | | Defender | Manchester United | UD |
| | 26 | | Attacker | Parma | £5.5m |
| | 28 | | Attacker | Olympique Marseille | £13m |
| Michael Ijemuan Folorunsho | 24 | | Midfielder | Reggina | Loan |
| | 20 | | Defender | Fermana | UD |
| | 22 | | Midfielder | Pistoiese | Loan |
| | 23 | | Attacker | ACR Messina | Loan |
| | 27 | | Attacker | Pescara | Loan |
| | 27 | | Attacker | Pescara | Loan |
| | 21 | | Midfielder | Taranto | Loan |
| | 26 | | Midfielder | Virtus Francavilla | Free |
| | 25 | | Attacker | Südtirol | Loan |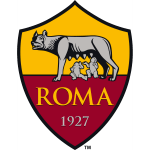 Roma
| Player | Age | Nationality | Position | Joined From | Fee |
| --- | --- | --- | --- | --- | --- |
| | 32 | | Midfielder | Paris Saint Germain | Loan |
| Paulo Bruno Exequiel Dybala | 29 | | Attacker | Juventus | Free |
| | 25 | | Defender | Lille | £7m |
| | 23 | | Goalkeeper | Benfica | Free |
| | 22 | | Midfielder | Siena | UD |
| | 20 | | Defender | Genoa | UD |
| | 23 | | Attacker | Nice | UD |
| | 23 | | Attacker | Lugano | UD |
| | 34 | | Midfielder | Manchester United | Free |
| | 22 | | Defender | Nancy | UD |
| | 25 | | Midfielder | Zürich | UD |
| | 21 | | Attacker | Estoril | UD |
| Gonzalo Villar del Fraile | 24 | | Midfielder | Getafe | UD |
| | 21 | | Defender | Teramo | UD |
| | 21 | | Attacker | Club Brugge | UD |
| | 24 | | Midfielder | Celta de Vigo | Loan |
| Gonzalo Villar del Fraile | 24 | | Midfielder | Sampdoria | Loan |
| | 29 | | Midfielder | Olympique Marseille | UD |
| | 19 | | Attacker | Lecce | UD |
| | 20 | | Defender | Cremonese | UD |
| | 20 | | Midfielder | Cremonese | Loan |
| | 25 | | Goalkeeper | UD Ibiza | Free |
| | 31 | | Defender | Milan | £2.7m |
| | 33 | | Midfielder | Inter | Free |
| | 20 | | Attacker | Sassuolo | UD |
| Sérgio Miguel Relvas de Oliveira | 30 | | Midfielder | Porto | UD |
| | 25 | | Midfielder | Arsenal | UD |
| | 21 | | Attacker | Westerlo | Loan |
| | 28 | | Goalkeeper | Olympique Marseille | £12m |
| | 28 | | Goalkeeper | Olympique Marseille | £12m |
| | 25 | | Midfielder | Olympique Marseille | £8.4m |
| | 32 | | Goalkeeper | Aston Villa | UD |
| | 21 | | Attacker | Estoril | Loan |
| | 20 | | Attacker | Sassuolo | Loan |
| | 21 | | Attacker | Kortrijk | Loan |
| | 20 | | Defender | Genoa | Loan |
| Gonzalo Villar del Fraile | 24 | | Midfielder | Getafe | Loan |
| | 21 | | Defender | Teramo | Loan |
| | 22 | | Midfielder | Siena | Loan |
| | 21 | | Goalkeeper | Latina | UD |
| | 23 | | Goalkeeper | Potenza Calcio | Loan |
| | 23 | | Defender | Seregno | UD |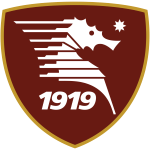 Salernitana
| Player | Age | Nationality | Position | Joined From | Fee |
| --- | --- | --- | --- | --- | --- |
| | 27 | | Defender | Metz | £1000k |
| | 35 | | Midfielder | Sampdoria | Loan |
| Tonny Emilio Trindade de Vilhena | 27 | | Midfielder | Espanyol | Loan |
| | 24 | | Midfielder | Juventus | Free |
| | 25 | | Attacker | Sampdoria | £5m |
| | 20 | | Defender | Inter | Loan |
| | 26 | | Midfielder | Montpellier | Free |
| | 23 | | Defender | Lille | £5m |
| Diego Martín Valencia Morello | 22 | | Attacker | Universidad Católica | £2.5m |
| | 22 | | Attacker | Krasnodar | Free |
| | 22 | | Defender | Atalanta | £7m |
| | 26 | | Defender | Ternana | UD |
| | 26 | | Midfielder | Alessandria | UD |
| | 27 | | Defender | Venezia | £1000k |
| | 23 | | Midfielder | CSKA Moskva | £3.3m |
| Mikael Filipe Viana de Sousa | 23 | | Attacker | Sport Recife | £2.7m |
| | 30 | | Attacker | Parma | UD |
| | 24 | | Attacker | Teramo | UD |
| | 23 | | Defender | Cosenza | UD |
| | 25 | | Attacker | Cosenza | UD |
| | 28 | | Defender | Genoa | £1000k |
| | 23 | | Midfielder | Udinese | £3m |
| | 26 | | Defender | Alessandria | UD |
| | 21 | | Midfielder | Paganese | UD |
| | 24 | | Midfielder | Cosenza | UD |
| | 28 | | Midfielder | Brescia | UD |
| | 29 | | Goalkeeper | Reggina | UD |
| | 22 | | Defender | Seregno | UD |
| | | | Defender | Juventus | Loan |
| Éderson José dos Santos Lourenço da Silva | 23 | | Midfielder | Corinthians | £6m |
| | 27 | | Defender | Venezia | Loan |
| | 23 | | Midfielder | Ternana | Loan |
| | 32 | | Defender | Vålerenga | Free |
| Mikael Filipe Viana de Sousa | 23 | | Attacker | Internacional | Loan |
| | 32 | | Defender | Reggina | UD |
| | 31 | | Midfielder | Reggina | Free |
| | 21 | | Midfielder | Perugia | Loan |
| Éderson José dos Santos Lourenço da Silva | 23 | | Midfielder | Atalanta | £21m |
| | 23 | | Defender | Como | Free |
| | 30 | | Attacker | Torino | UD |
| | 29 | | Attacker | Palermo | UD |
| | 24 | | Midfielder | Juventus | UD |
| | 32 | | Goalkeeper | APOEL | UD |
| | 23 | | Defender | Fiorentina | UD |
| | 23 | | Defender | Atalanta | UD |
| | 32 | | Attacker | Hellas Verona | Free |
| | 26 | | Attacker | Sheffield United | UD |
| | | | Defender | Juventus | UD |
| | 25 | | Attacker | Sampdoria | UD |
| | 20 | | Defender | Atalanta | UD |
| | 26 | | Defender | Ternana | Loan |
| | 32 | | Defender | Reggina | UD |
| | 24 | | Attacker | Teramo | Loan |
| | 33 | | Midfielder | Piacenza | Loan |
| | 31 | | Attacker | Carrarese | Free |
| | 29 | | Midfielder | Paganese | Free |
| Kaleb Joel Jimenez Castillo | 20 | | Midfielder | Seregno | Loan |
| | 21 | | Midfielder | Paganese | Loan |
| | 21 | | Attacker | Paganese | Loan |
| | 24 | | Attacker | Seregno | Loan |
| | 22 | | Defender | Seregno | Loan |
| | 21 | | Midfielder | Seregno | Loan |
| | 29 | | Defender | Calcio Padova | UD |
| | 27 | | Attacker | Seregno | UD |
| | 29 | | Attacker | Palermo | Loan |
| | 21 | | Midfielder | Ancona | Loan |
| | 30 | | Attacker | Viterbese | Free |
| Walter Alberto López Gasco | 37 | | Defender | Triestina | UD |
| | 31 | | Attacker | Pescara | UD |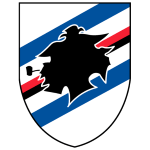 Sampdoria
| Player | Age | Nationality | Position | Joined From | Fee |
| --- | --- | --- | --- | --- | --- |
| Nikita Contini Baranovsky | 26 | | Goalkeeper | Napoli | Loan |
| Gonzalo Villar del Fraile | 24 | | Midfielder | Roma | Loan |
| | 30 | | Midfielder | Sassuolo | Free |
| | 25 | | Defender | Pisa | Loan |
| | 21 | | Midfielder | Virtus Verona | Free |
| | 18 | | Goalkeeper | Fermana | Free |
| Tomás Eduardo Rincón Hernández | 34 | | Midfielder | Torino | Free |
| | 22 | | Attacker | Gubbio | UD |
| | 22 | | Attacker | ASU Poli Timişoara | UD |
| | 22 | | Attacker | Juve Stabia | UD |
| Mehdi Pascal Marcel Léris | 24 | | Midfielder | Brescia | UD |
| | 30 | | Attacker | Pisa | UD |
| | 28 | | Midfielder | Empoli | UD |
| | 26 | | Midfielder | Ascoli | £1000k |
| | 29 | | Attacker | Hellas Verona | UD |
| | 35 | | Attacker | Sassuolo | £3.5m |
| | 24 | | Attacker | Perugia | UD |
| Jeison Fabián Murillo Cerón | 30 | | Defender | Celta de Vigo | UD |
| | 25 | | Attacker | Salernitana | UD |
| | 25 | | Midfielder | Hellas Verona | UD |
| | 26 | | Attacker | Como | UD |
| | 21 | | Attacker | Olimpija | UD |
| | 27 | | Defender | Hellas Verona | Loan |
| | 35 | | Midfielder | Salernitana | Loan |
| | 22 | | Midfielder | Brentford | £15m |
| | 30 | | Attacker | Pisa | Loan |
| | 22 | | Attacker | Palermo | Loan |
| | 26 | | Attacker | Benevento | Loan |
| | 25 | | Attacker | Salernitana | £5m |
| | 26 | | Midfielder | FC Union Berlin | £3m |
| | 27 | | Goalkeeper | Lecce | Loan |
| | 20 | | Attacker | Reggina | Loan |
| | 21 | | Midfielder | Lecce | Loan |
| | 33 | | Midfielder | Spezia | Free |
| | 21 | | Attacker | Wattens | UD |
| | 34 | | Defender | Schalke 04 | Free |
| | 29 | | Attacker | Hellas Verona | £5m |
| | 27 | | Defender | Hellas Verona | UD |
| | 21 | | Attacker | Olimpija | Loan |
| | 20 | | Midfielder | Juventus | UD |
| | 23 | | Defender | FeralpiSalò | Loan |
| | 22 | | Midfielder | Kauno Žalgiris | UD |
| | 21 | | Defender | ACR Messina | Loan |
| | 21 | | Attacker | Roda JC Kerkrade | UD |
| | 21 | | Goalkeeper | Novara | UD |
| | 21 | | Defender | Internacional | Loan |
| | 23 | | Midfielder | Pistoiese | Loan |
| | 21 | | Midfielder | Ancona | Loan |
| | 20 | | Defender | Latina | Loan |
| | 23 | | Defender | Ancona | Loan |
| | 23 | | Midfielder | Latina | UD |
| | 23 | | Attacker | ACR Messina | UD |
| | 21 | | Defender | Piacenza | Loan |
| | 24 | | Defender | Teramo | UD |
| | 22 | | Midfielder | Imolese | Loan |
| | 22 | | Attacker | Juve Stabia | Loan |
| | 22 | | Attacker | Gubbio | Loan |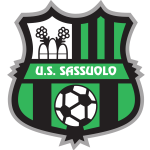 Sassuolo