We have come to a wonderful time of the year when betting sites come up with a series of bonuses and promotional offers to reward their customers in the form of advent calendars. There is no better way to celebrate this holiday season than to take advantage of the juicy offers that run in December.
So pour out the eggnog and hang up your stockings. You do not have to go out searching for generous offers this festive season, as we have picked the top betting sites with the best betting advent calendars, Christmas bonuses and promotions.
The Best Betting Sites with an Advent Calendar Promo
If you are looking to take advantage of the best Christmas bonus, then you should not hesitate to sign up at some of the top-ranking betting sites with advent calendar promos.
Unibet Advent Calendar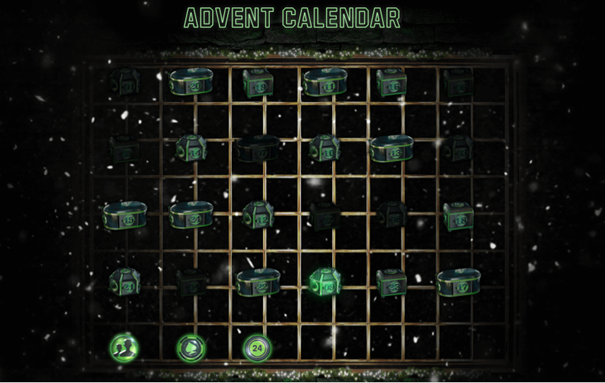 Unibet is a top betting site that holds a license from the Malta Gaming Authority and the UKGC. Also, it is mobile compatible and has separate apps for Apple and Android users. The platform has a simple registration process, and it is easy to navigate. One of the exciting offers on this platform is the welcome bonus, which can be unlocked by depositing up to 10 GBP. Apart from casino welcome bonuses, the betting site offers bingo bonuses, sports bonuses, and referral bonuses.
Unibet runs a seasonal sports offer known as advent calendar; it runs from 1st December to 24th December 2021. Each day has a unique offer, which includes cash prizes, free spins, bonuses, etc. Sign up, and see which bonus is in store for you each day of December.
Bet365 Advent Calendar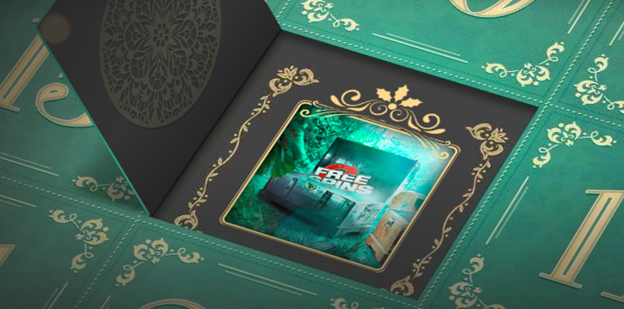 Bet365 is a high-ranking betting site with brilliant design. The platform features a vast selection of betting markets, and its customer agents are available around the clock to offer maximum assistance to bettors. The website supports an impressive selection of banking options, including bank transfer, wire transfer, apple pay, Paysafecard, debit cards, etc. The sportsbook runs a decent number of promotions on different sports, including basketball, football, tennis, etc.
This year, you can take full advantage of their advent calendar. The Bet365 casino advent calendar promo runs from 1st December to 24th December 2021. The offer is revealed each day at 00:00 GMT. The gifts handed out include free spins and cash bonuses.
What is a Betting Advent Calendar?
The betting advent calendar is one of the most lucrative and exciting promotions that you can claim on betting sites. As the name implies, the promo runs continuously for 24 days with different offers for each day. Some websites feature their sports and casino bonuses in the advent calendar, while other platforms may have different calendars for both.
Advent calendars feature a vast array of offers, including free bets, free spins, deposit bonuses, loyalty points, among others. You have to check the promotion page every day to know what is up for grabs each day. This way, you will not miss anything.
Types of promos you might find on a Betting Advent Calendar
The betting advent calendar consists of an impressive selection of promos. These rewards often include deposit bonuses, free bets, acca bonuses, and odds boosts. As you can get at least one of these every day in December, chances are you will get all types in a single holiday season, if you choose to accept them. Check our full page of sport betting promo codes for the latest betting offers.
Odds boosts are also known as enhanced odds. They are special promotions where a player gets a boost on an event or odds of a certain market. This promotion offers a direct increase in some chosen markets. Common examples of enhanced odds include Price Rush, Price Match, Enhanced Place Term, and In-Play Goal Boosts. You will typically find a few of these in any betting advent calendar.
These rewards are offered to players who make a deposit. Typically, it is a kind of matched bonus where the sportsbook will add the bonus to your deposit balance up to a specified amount. Deposit bonuses are the most common offers at betting sites. In most cases, you have to meet a minimum deposit required to claim this reward. Many bookies offer these this holiday season, so check our list of best betting promotions for more details.
Free bets is a general term used to describe different types of bonuses and promotional offers. In simple terms, you enjoy a free bet whenever you bet for free on a bookmaker. Often no-deposit bonuses, sign-up bonuses, and money-back offers are also referred to as free bets. You will probably find a few of these laying under your Christmas tree at select bookies.
Acca bonuses mean you get boosted odds on your accas, while acca insurance means you keep your stake if you lose just one selection of your bet. Acca bonuses vary from one betting site to another, however they are pretty common as part of betting advent calendars.
What can I bet on this Christmas?
There are many upcoming sports events you can bet on this Christmas. If you are a sports lover, you can take the advantage of end-of-the-year promotional offers and bet on upcoming local and international matches. Below are some of the events you can bet on this festive period:
Christmas Premier League football
There are several Christmas Premier League matches this December. Avid gamblers can boost their winning chances by taking advantage of the several Christmas offers at different sportsbooks. There are about three rounds of football matches between Boxing Day and January 4th, offering a great opportunity to use Christmas promos from the best football betting sites to your advantage.
Christmas horse racing from Kempton and Chepstow
Apart from premier league matches, you can place bets on horseracing held at Kempton and Chepstow. The horse racing events at Kempton and Chepstow will be hosted by Ladbrokes and Coral Welsh. The events will take place at Kempton and Chepstow on Saturday and Sunday, respectively.
If you haven't signed up to Ladbrokes, you can claim £20 in Free Bets for the following Horse Racing events.
Boxing Day at Kempton
The Ladbrokes Christmas Hurdle (Grade 1)
Queen Epatante is expected to showcase her great potential. She is likely going to be short odds for a second consecutive win in the race. Depending on your betting strategy, you can be against her or the other way round at the Ladbrokes Christmas Hurdle.
The Ladbrokes King George VI Chase (Grade 1)
King George VI Chase
is one of the most prestigious races in the United Kingdom and Ireland. Most people believe that clan Des Obaeux will win the race due to its past two successive wins. Winning this year will make it three wins in a row, a feat that was previously achieved by only two legends – Desert Orchid and Kauto Star.
27 December at Chepstow
Coral Welsh Grand National Handicap Chase (Grade 3)
This is another horseracing event that promises to be exciting. Jack Tudor, a 17-year-old participant, Riding Potters Corner won the race last year as the first Welsh trained winner to emerge in 54 years. The 2016 winner of the event, Native River added another feather to his cap by winning the 2018 Cheltenham Gold Cup. So look forward to good results from these two.
PDC World Darts Championship (to 3 January)
Another event that you can bet on this season is the PDC World Darts Championship. The competition commenced on the 15th of December and will end on the third day of the New Year, with 2.5 million GBP in prize money. Some of the top contestants at the event this year include Peter Wright, Gerwyn Price, and Michael van Gerwen.
Christmas Novelty Bets
You can boost your returns this season by taking advantage of the several Christmas novelty bets available at top sportsbooks. Furthermore, the number of Christmas-related markets is on the increase; allowing to bet on virtually anything Christmas-related. These offers may be a bit silly, but there is always room to find value. Below are some Christmas novelty markets.
Christmas Number 1
Over the years, many artists have held the number 1 spot at Christmas including Elvis Presley, The Beatles, Pink Floyd, West Life, and more. Betting on which song will have the number one spot is highly popular. There is no specific betting strategy for Christmas Number 1, though you may find the best value by betting as early as possible. Thus, you need to be aware of the bands that will release a single during the festive season. You can dig deep into social media to know the musical group that is set to spring a surprise this season. Furthermore, it is worth mentioning this betting market is unique to the UK in the sense that it will be based on the United Kingdom's official chart.
White Christmas Bet
This is one of the most popular Christmas betting markets. It is also known as the Snow on Christmas day bet. The market is divided according to areas or cities, enabling you to bet on whether there will be snow in certain areas on Christmas day. To win this bet, snow must fall at any city you selected between 0:00 and 23:59 on December 25th. This bet usually closes two weeks before Christmas. Usually there is a limit to the amount you can bet on this market.
Christmas TV Ads
Another fascinating Christmas novelty bet you can try this season is Christmas TV ads. For instance, you can bet on which TV ads would have the most YouTube views during this festive period. The ads have become a remarkable part of Christmas as the likes of House of Fraser, Marks and Spenser, John Lewis, etc., often manage create endearing ads. This market is not always available, but it is amusing to say the least.
Tip: Paddy Power has the biggest selection of novelty markets around, why not have a look and see what novelty bets are on offer this year.
Betting advent calendars come with an impressive selection of promotional offers, one for each day of December. These promos include free bets, free spins, boosted odds, deposit bonuses, and more.
There are many sports events to bet on this Christmas season. They include Premier League matches, horseracing at Kempton and Chepstow, World Dart Championship, and more. Apart from that, you could also try Christmas novelty bets for a bit of extra Christmas cheer.
Yes, there are a great deal of Christmas betting bonuses, deposit bonuses, no deposit bonuses, free bets, and so on. Of course, all bookie welcome offers are also valid during Christmas.
Betting calendars come with daily juicy bonuses, cash prizes, deposit bonuses, free spins, and more. These promotions run every day in December and each day has a unique offer.
ThePuntersPage Final Say
The festive season is here again, so you can take part in several juicy promotional offers this December which come with daily rewards. Choose from whichever Christmas bonuses are available and take full advantage of them as you bet on Christmas football, darts, horseracing or Christmas novelty bets this season.