TPP Goalkeeping Stats Table
Top Leagues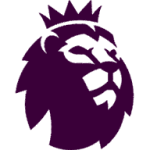 English Premier League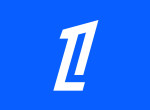 French Ligue 1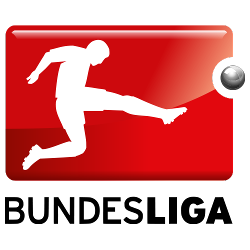 German Bundesliga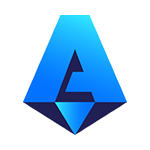 Italian Serie A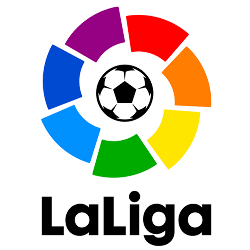 Spanish La Liga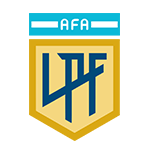 Argentine Primera División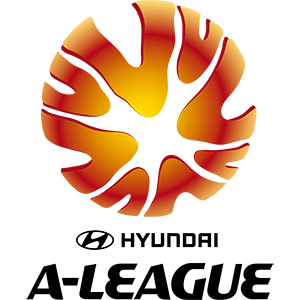 Australian A-League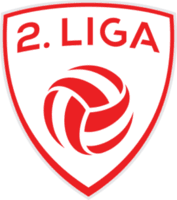 Austrian Bundesliga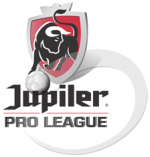 Belgian First Division A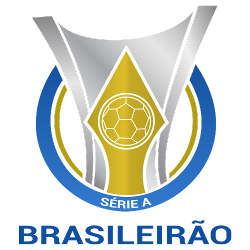 Brazilian Serie A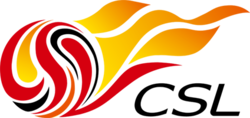 Chinese Super League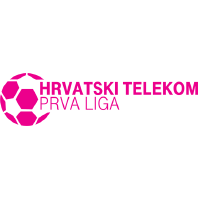 Croatian Football League (HNL)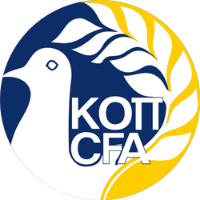 Cyprus 1. Division

Czech Fortuna Liga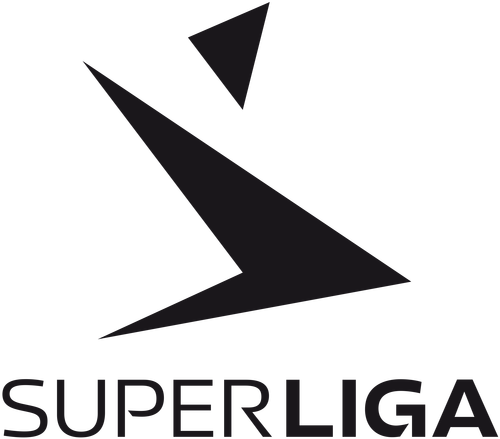 Danish Superliga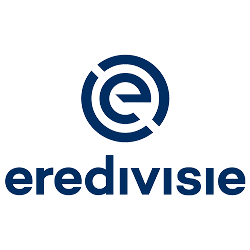 Dutch Eredivisie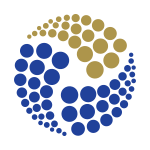 English Championship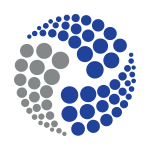 English League One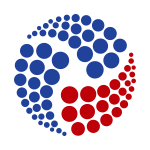 English League Two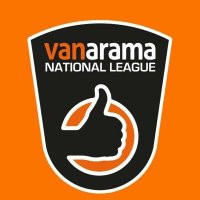 English National League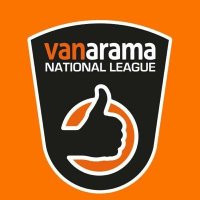 English National League North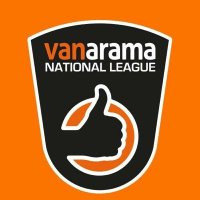 English National League South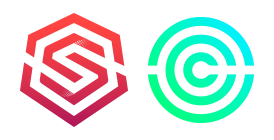 English Women's Super League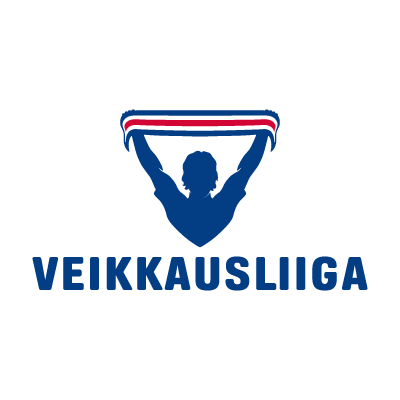 Finnish Veikkausliiga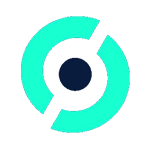 French Ligue 2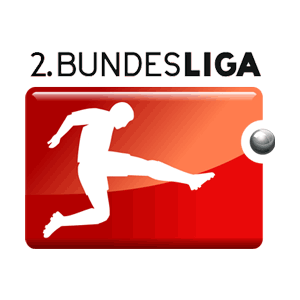 German 2. Bundesliga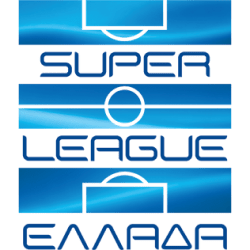 Greek Super League

Irish Premier Division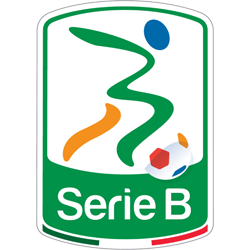 Italian Serie B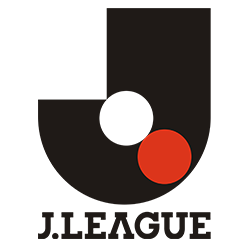 Japanese J-League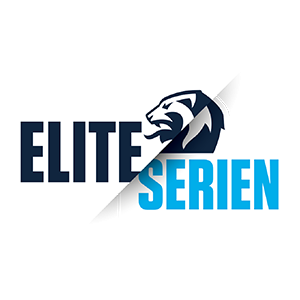 Norwegian Eliteserien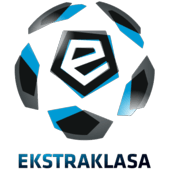 Polish Ekstraklasa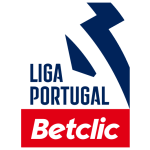 Portuguese Primeira Liga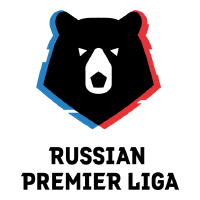 Russian Premier League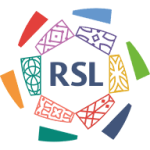 Saudi Pro League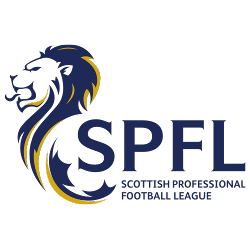 Scottish Premiership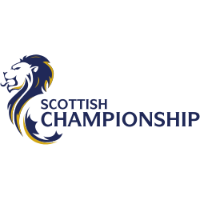 Scottish Championship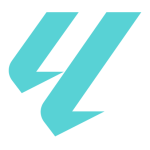 Spanish Segunda División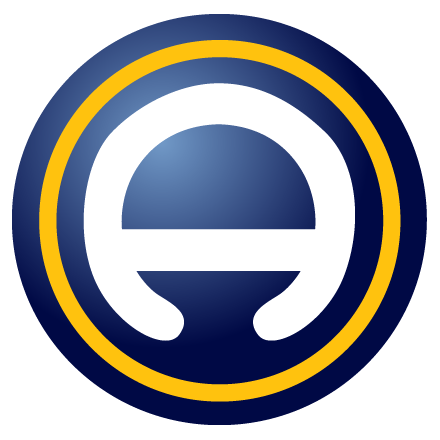 Swedish Allsvenskan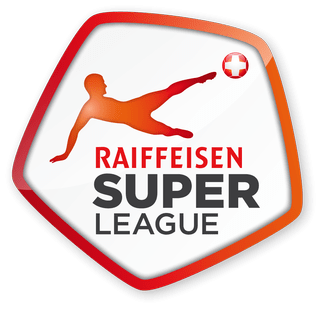 Swiss Super League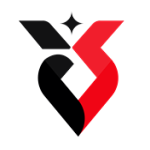 Turkish Süper Lig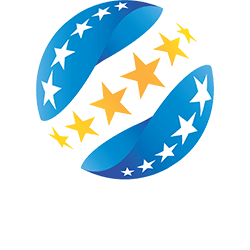 Ukranian Premier League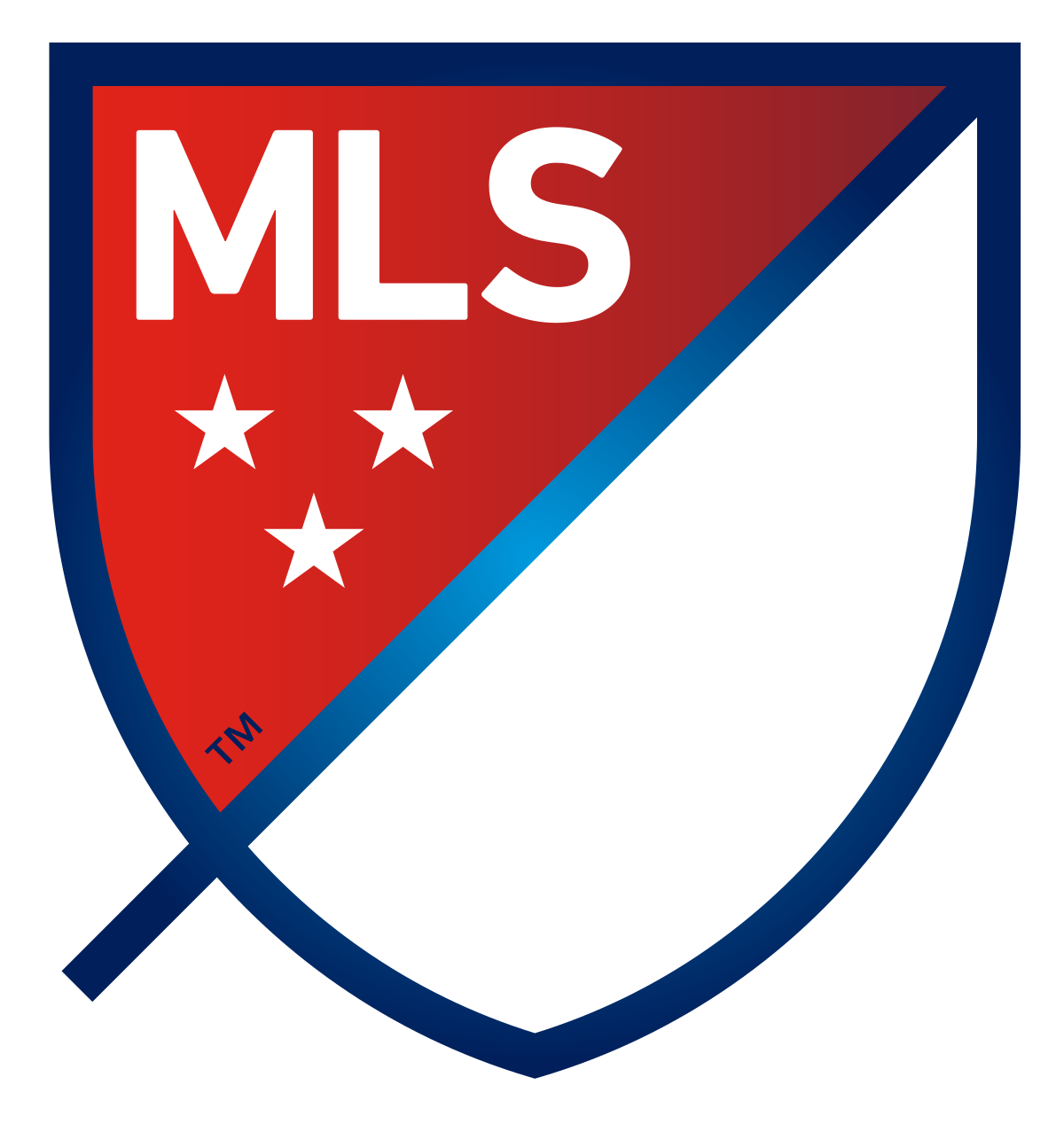 US Major League Soccer (MLS)
#
Player

Position

Pos

Team

Starts (subs)

Starts (subs)

Saves

Saves

Inside Box Saves

InBox Saves

Pens Saved

Pens Saved

1

Wes Foderingham

Wes Foderingham

Sheffield United

GK

Sheffield United

Sheffield United

16.00

16 (0)

77

47

0

2

Filip Jorgensen

Filip Jörgensen

Villarreal

GK

Villarreal

Villarreal

16.00

16 (0)

72

49

0

3

Yvon Mvogo

GK

Lorient

Lorient

15.00

15 (0)

68

41

0

4

Mory Diaw

GK

Clermont

Clermont

15.00

15 (0)

66

40

0

5

Bernd Leno

GK

Fulham

Fulham

16.00

16 (0)

66

45

0

6

Alexandre Oukidja

GK

Metz

Metz

15.00

15 (0)

62

42

0

7

Thomas Kaminski

Thomas Kaminski

Luton Town

GK

Luton Town

Luton Town

16.00

16 (0)

62

48

0

8

James Trafford

GK

Burnley

Burnley

16.00

16 (0)

61

44

0

9

Kevin Muller

GK

Heidenheim

Heidenheim

14.00

14 (0)

60

43

1

10

Benjamin Lecomte

Benjamin Lecomte

Montpellier

GK

Montpellier

Montpellier

15.00

15 (0)

59

39

1

11

Marcel Schuhen

Marcel Schuhen

Darmstadt 98

GK

Darmstadt 98

Darmstadt 98

13.00

13 (0)

57

38

1

12

Oliver Baumann

Oliver Baumann

TSG Hoffenheim

GK

TSG Hoffenheim

TSG Hoffenheim

14.00

14 (0)

57

37

3

13

Manuel Riemann

Manuel Riemann

VfL Bochum 1848

GK

VfL Bochum 1848

VfL Bochum 1848

14.00

14 (0)

57

42

2

14

Arthur Desmas

GK

Le Havre

Le Havre

15.00

15 (0)

57

38

0

15

Andre Onana

André Onana

Manchester United

GK

Manchester United

Manchester United

16.00

16 (0)

57

37

0

16

Finn Gilbert Dahmen

Finn Gilbert Dahmen

FC Augsburg

GK

FC Augsburg

FC Augsburg

14.00

14 (0)

56

34

1

17

Stole Dimitrievski

Stole Dimitrievski

Rayo Vallecano

GK

Rayo Vallecano

Rayo Vallecano

15.00

15 (0)

56

40

1

18

Paulo Gazzaniga

GK

Girona

Girona

16.00

16 (0)

56

36

0

19

Alvaro Valles

GK

Las Palmas

Las Palmas

16.00

16 (0)

56

31

0

20

Jeremias Ledesma

GK

Cadiz

Cadiz

14.00

14 (0)

55

34

0

21

Moritz Nicolas

Moritz Nicolas

Borussia Monchengladbach

GK

Borussia Monchengladbach

Borussia Monchengladbach

12.00

12 (0)

54

37

0

22

Neto

GK

AFC Bournemouth

AFC Bournemouth

14.00

14 (0)

54

37

1

23

Michele Di Gregorio

GK

Monza

Monza

14.00

14 (0)

54

30

1

24

Alex Remiro

GK

Real Sociedad

Real Sociedad

16.00

16 (0)

54

34

0

25

Robert Sanchez

GK

Chelsea

Chelsea

16.00

16 (0)

53

36

1

26

Lorenzo Montipo

Lorenzo Montipò

Hellas Verona

GK

Hellas Verona

Hellas Verona

15.00

15 (0)

52

28

0

27

David Soria

GK

Getafe

Getafe

16.00

16 (0)

52

34

1

28

Marco Bizot

GK

Brest

Brest

15.00

15 (0)

51

33

1

29

Gregor Kobel

Gregor Kobel

Borussia Dortmund

GK

Borussia Dortmund

Borussia Dortmund

14.00

14 (0)

50

37

1

30

Unai Simon

GK

Athletic Club

Athletic Club

15.00

15 (0)

50

34

1

31

Alphonse Areola

Alphonse Aréola

West Ham United

GK

West Ham United

West Ham United

14.00

14 (0)

49

27

1

32

Guglielmo Vicario

Guglielmo Vicario

Tottenham Hotspur

GK

Tottenham Hotspur

Tottenham Hotspur

16.00

16 (0)

49

33

0

33

Stefano Turati

GK

Frosinone

Frosinone

14.00

14 (0)

48

38

0

34

Marvin Schwabe

GK

FC Koln

FC Koln

14.00

14 (0)

48

37

0

35

Alisson

GK

Liverpool

Liverpool

14.00

14 (0)

47

28

0

36

Jose Sa

José Sá

Wolverhampton Wanderers

GK

Wolverhampton Wanderers

Wolverhampton Wanderers

15.00

15 (0)

47

30

0

37

Anthony Lopes

Anthony Lopes

Olympique Lyonnais

GK

Olympique Lyonnais

Olympique Lyonnais

12.00

12 (0)

46

30

1

38

Emiliano Martinez

Emiliano Martínez

Aston Villa

GK

Aston Villa

Aston Villa

15.00

15 (0)

46

34

0

39

Wladimiro Falcone

GK

Lecce

Lecce

14.00

14 (0)

45

32

1

40

Lukas Hradecky

Lukáš Hrádecký

Bayer 04 Leverkusen

GK

Bayer 04 Leverkusen

Bayer 04 Leverkusen

14.00

14 (0)

45

30

0

41

Lucas Chevalier

Lucas Chevalier

LOSC Lille

GK

LOSC Lille

LOSC Lille

15.00

15 (0)

45

25

2

42

Philipp Kohn

GK

Monaco

Monaco

15.00

15 (0)

45

29

1

43

Etrit Berisha

GK

Empoli

Empoli

12.00

12 (0)

44

28

1

44

Guillaume Restes

GK

Toulouse

Toulouse

15.00

15 (0)

44

35

0

45

Giorgi Mamardashvili

Giorgi Mamardashvili

Valencia

GK

Valencia

Valencia

16.00

16 (0)

44

31

1

46

Brice Samba

GK

Lens

Lens

15.00

15 (0)

43

27

0

47

Pau Lopez

Pau López

Olympique Marseille

GK

Olympique Marseille

Olympique Marseille

15.00

15 (0)

42

30

0

48

Antonio Sivera

Antonio Sivera

Deportivo Alaves

GK

Deportivo Alaves

Deportivo Alaves

16.00

16 (0)

42

26

0

49

Predrag Rajkovic

GK

Mallorca

Mallorca

16.00

16 (0)

42

26

0

50

Guillermo Ochoa

Guillermo Ochoa

Salernitana

GK

Salernitana

Salernitana

11.00

11 (0)

41

24

0

51

Andre Ferreira

GK

Granada

Granada

11.01

11 (1)

41

26

0

52

Ivan Provedel

GK

Lazio

Lazio

15.00

15 (0)

41

29

0

53

Andrea Consigli

GK

Sassuolo

Sassuolo

12.00

12 (0)

40

25

0

54

Luis Maximiano

GK

Almeria

Almeria

13.00

13 (0)

40

27

1

55

Nick Pope

Nick Pope

Newcastle United

GK

Newcastle United

Newcastle United

14.00

14 (0)

40

27

0

56

Vanja Milinkovic-Savic

Vanja Milinković-Savić

Torino

GK

Torino

Torino

14.00

14 (0)

40

23

0

57

Yehvann Diouf

GK

Reims

Reims

15.00

15 (0)

40

22

0

58

Steve Mandanda

GK

Rennes

Rennes

15.00

15 (0)

40

29

0

59

Jordan Pickford

GK

Everton

Everton

16.00

16 (0)

40

24

0

60

Kevin Trapp

Kevin Trapp

Eintracht Frankfurt

GK

Eintracht Frankfurt

Eintracht Frankfurt

13.00

13 (0)

39

22

2

61

Gianluigi Donnarumma

Gianluigi Donnarumma

Paris Saint Germain

GK

Paris Saint Germain

Paris Saint Germain

14.00

14 (0)

39

31

0

62

Mark Flekken

GK

Brentford

Brentford

15.00

15 (0)

39

22

0

63

Lukasz Skorupski

GK

Bologna

Bologna

15.00

15 (0)

39

22

0

64

Koen Casteels

Koen Casteels

VfL Wolfsburg

GK

VfL Wolfsburg

VfL Wolfsburg

11.00

11 (0)

38

26

0

65

Alexander Nubel

Alexander Nübel

VfB Stuttgart

GK

VfB Stuttgart

VfB Stuttgart

14.00

14 (0)

38

30

0

66

Jan Oblak

GK

Atletico Madrid

Atletico Madrid

15.00

15 (0)

38

25

0

67

Matt Turner

Matt Turner

Nottingham Forest

GK

Nottingham Forest

Nottingham Forest

11.00

11 (0)

35

14

0

68

Frederik Ronnow

Frederik Rønnow

FC Union Berlin

GK

FC Union Berlin

FC Union Berlin

13.00

13 (0)

35

20

2

69

Noah Atubolu

GK

SC Freiburg

SC Freiburg

14.00

14 (0)

35

23

0

70

Pietro Terracciano

Pietro Terracciano

Fiorentina

GK

Fiorentina

Fiorentina

13.00

13 (0)

34

30

0

71

Matz Sels

GK

Strasbourg

Strasbourg

15.00

15 (0)

34

25

0

72

Sam Johnstone

Sam Johnstone

Crystal Palace

GK

Crystal Palace

Crystal Palace

16.00

16 (0)

34

19

0

73

Marc-Andre ter Stegen

Marc-André ter Stegen

FC Barcelona

GK

FC Barcelona

FC Barcelona

13.00

13 (0)

32

22

0

74

Marco Silvestri

GK

Udinese

Udinese

15.00

15 (0)

32

21

0

75

Yann Sommer

GK

Inter

Inter

15.00

15 (0)

31

17

0

76

Janis Blaswich

GK

RB Leipzig

RB Leipzig

14.00

14 (0)

30

17

0

77

Marcin Bulka

GK

Nice

Nice

15.00

15 (0)

30

16

2

78

Alban Lafont

GK

Nantes

Nantes

10.00

10 (0)

29

23

0

79

Mike Maignan

GK

Milan

Milan

12.00

12 (0)

29

18

0

80

Ederson Moraes

Ederson Moraes

Manchester City

GK

Manchester City

Manchester City

15.00

15 (0)

29

18

0

81

Rui Patricio

GK

Roma

Roma

15.00

15 (0)

29

14

0

82

Sergio Herrera

GK

Osasuna

Osasuna

13.00

13 (0)

28

19

1

83

Wojciech Szczesny

Wojciech Szczęsny

Juventus

GK

Juventus

Juventus

13.00

13 (0)

28

16

0

84

Ivan Villar

GK

Celta de Vigo

Celta de Vigo

10.00

10 (0)

27

16

1

85

Robin Zentner

Robin Zentner

FSV Mainz 05

GK

FSV Mainz 05

FSV Mainz 05

12.00

12 (0)

27

19

0

86

Alex Meret

GK

Napoli

Napoli

13.00

13 (0)

27

18

0

87

Remy Descamps

GK

Nantes

Nantes

5.00

5 (0)

26

17

0

88

Kepa Arrizabalaga

Kepa Arrizabalaga

Real Madrid

GK

Real Madrid

Real Madrid

10.00

10 (0)

24

16

0

89

Josep Martinez

GK

Genoa

Genoa

14.00

14 (0)

24

13

0

90

Rui Silva

GK

Real Betis

Real Betis

7.00

7 (0)

23

14

0

91

Jason Steele

Jason Steele

Brighton & Hove Albion

GK

Brighton & Hove Albion

Brighton & Hove Albion

9.00

9 (0)

23

15

0

92

Jiri Pavlenka

Jiří Pavlenka

Werder Bremen

GK

Werder Bremen

Werder Bremen

7.00

7 (0)

22

12

0

93

Marko Dmitrovic

GK

Sevilla

Sevilla

7.00

7 (0)

22

18

0

94

Andriy Lunin

GK

Real Madrid

Real Madrid

6.00

6 (0)

20

14

0

95

Juan Musso

GK

Atalanta

Atalanta

10.00

10 (0)

20

11

0

96

Bart Verbruggen

Bart Verbruggen

Brighton & Hove Albion

GK

Brighton & Hove Albion

Brighton & Hove Albion

7.00

7 (0)

18

14

0

97

David Raya

GK

Arsenal

Arsenal

11.00

11 (0)

17

11

0

98

Guaita

GK

Celta de Vigo

Celta de Vigo

5.01

5 (1)

16

13

0

99

Michael Zetterer

Michael Zetterer

Werder Bremen

GK

Werder Bremen

Werder Bremen

7.00

7 (0)

16

10

0

100

Boris Radunovic

GK

Cagliari

Cagliari

7.00

7 (0)

16

11

0

101

Orjan Nyland

GK

Sevilla

Sevilla

7.00

7 (0)

16

12

0

102

Claudio Bravo

GK

Real Betis

Real Betis

7.00

7 (0)

16

7

0

103

Benoit Costil

GK

Salernitana

Salernitana

4.00

4 (0)

15

9

0

104

Marco Carnesecchi

Marco Carnesecchi

Atalanta

GK

Atalanta

Atalanta

5.00

5 (0)

15

8

0

105

Simone Scuffet

GK

Cagliari

Cagliari

7.00

7 (0)

14

7

0

106

Jonas Omlin

Jonas Omlin

Borussia Monchengladbach

GK

Borussia Monchengladbach

Borussia Mönchengladbach

2.00

2 (0)

11

10

0

107

Arnau Tenas

Arnau Tenas

Paris Saint Germain

GK

Paris Saint Germain

Paris Saint Germain

1.01

1 (1)

10

5

0

108

Martin Dubravka

Martin Dúbravka

Newcastle United

GK

Newcastle United

Newcastle United

2.01

2 (1)

10

7

0

109

Pavao Pervan

Pavao Pervan

VfL Wolfsburg

GK

VfL Wolfsburg

VfL Wolfsburg

3.00

3 (0)

10

9

0

110

Odysseas Vlachodimos

Odysseas Vlachodimos

Nottingham Forest

GK

Nottingham Forest

Nottingham Forest

5.00

5 (0)

10

9

0

111

Sven Ulreich

Sven Ulreich

FC Bayern Munchen

GK

FC Bayern Munchen

FC Bayern München

8.00

8 (0)

10

5

0

112

David Gil

GK

Cadiz

Cadiz

2.01

2 (1)

9

6

0

113

Inaki Pena

GK

FC Barcelona

FC Barcelona

3.00

3 (0)

9

6

0

114

Lukasz Fabianski

Łukasz Fabiański

West Ham United

GK

West Ham United

West Ham United

2.00

2 (0)

8

6

0

115

Remy Riou

Rémy Riou

Olympique Lyonnais

GK

Olympique Lyonnais

Olympique Lyonnais

3.00

3 (0)

8

4

0

116

Raul Fernandez

GK

Granada

Granada

4.00

4 (0)

8

6

0

117

Oliver Christensen

Oliver Christensen

Fiorentina

GK

Fiorentina

Fiorentina

2.00

2 (0)

7

3

0

118

Daniel Batz

GK

FSV Mainz 05

FSV Mainz 05

2.00

2 (0)

7

3

0

119

Marco Sportiello

GK

Milan

Milan

2.00

2 (0)

7

4

0

120

Manuel Neuer

Manuel Neuer

FC Bayern Munchen

GK

FC Bayern Munchen

FC Bayern Munchen

5.00

5 (0)

7

4

0

121

Nicola Leali

GK

Genoa

Genoa

1.01

1 (1)

6

4

0

122

Thomas Strakosha

Thomas Strakosha

Brentford

GK

Brentford

Brentford

1.01

1 (1)

6

3

0

123

Daniel Bentley

Daniel Bentley

Wolverhampton Wanderers

GK

Wolverhampton Wanderers

Wolverhampton Wanderers

1.01

1 (1)

6

5

0

124

Pierluigi Gollini

GK

Napoli

Napoli

2.00

2 (0)

6

5

0

125

Aaron Ramsdale

GK

Arsenal

Arsenal

5.00

5 (0)

6

4

0

126

Michele Cerofolini

Michele Cerofolini

Frosinone

GK

Frosinone

Frosinone

1.00

1 (0)

5

3

0

127

Andrei Radu

Andrei Radu

AFC Bournemouth

GK

AFC Bournemouth

AFC Bournemouth

2.00

2 (0)

5

2

0

128

Fernando Martinez

GK

Almeria

Almería

2.00

2 (0)

4

1

0

129

Jens Grahl

Jens Grahl

Eintracht Frankfurt

GK

Eintracht Frankfurt

Eintracht Frankfurt

1.00

1 (0)

3

2

0

130

Antonio Mirante

GK

Milan

Milan

1.00

1 (0)

3

1

0

131

Samuele Perisan

GK

Empoli

Empoli

1.00

1 (0)

3

1

0

132

Elia Caprile

GK

Empoli

Empoli

1.00

1 (0)

3

2

0

133

Mattia Perin

GK

Juventus

Juventus

2.00

2 (0)

3

2

0

134

Caoimhin Kelleher

Caoimhin Kelleher

Liverpool

GK

Liverpool

Liverpool

2.00

2 (0)

3

3

0

135

Alessio Cragno

GK

Sassuolo

Sassuolo

2.00

2 (0)

3

3

0

136

Aitor Fernandez

GK

Osasuna

Osasuna

3.01

3 (1)

3

1

0

137

Guillaume Dietsch

GK

Metz

Metz

0.01

0 (1)

2

1

0

138

Stefan Ortega

Stefan Ortega

Manchester City

GK

Manchester City

Manchester City

1.00

1 (0)

2

1

0

139

Diego Marino

GK

Almeria

Almería

1.00

1 (0)

2

1

0

140

Alessandro Sorrentino

Alessandro Sorrentino

Monza

GK

Monza

Monza

1.00

1 (0)

2

1

0

141

Alexander Brunst

Alexander Brunst

Darmstadt 98

GK

Darmstadt 98

Darmstadt 98

1.00

1 (0)

2

1

0

142

Alexander Meyer

Alexander Meyer

Borussia Dortmund

GK

Borussia Dortmund

Borussia Dortmund

0.01

0 (1)

1

1

0

143

Bono

GK

Sevilla

Sevilla

1.00

1 (0)

1

1

0

144

Robin Olsen

GK

Aston Villa

Aston Villa

1.00

1 (0)

1

1

0

145

Remi Matthews

Remi Matthews

Crystal Palace

GK

Crystal Palace

Crystal Palace

0.01

0 (1)

0

0

0

146

Dorde Petrovic

GK

Chelsea

Chelsea

0.01

0 (1)

0

0

0

147

Denis Petric

GK

Nantes

Nantes

0.01

0 (1)

0

0

0

148

Ruben Blanco

Rubén Blanco

Olympique Marseille

GK

Olympique Marseille

Olympique Marseille

0.01

0 (1)

0

0

0

149

Luca Gemello

GK

Torino

Torino

1.00

1 (0)

0

0

0
To find these stats faster next time, search "TPP Goalkeeping Stats" on Google. If the stats on this page have not updated, then please clear your cache.
TPP Goalkeeping Statistics Table
We cover 14 cup competitions, 29 leagues and hundreds of shot-stoppers. Our priority is to ensure you get all the information you need with ease; our buttons, dropdown menus, and search bar do just that to give you the best possible experience.
Goalkeeping Statistics
These are a specific yet useful set of stats and can be used for a number of different markets. Our stats table provides a great range of data and everything you'll need to know about keepers.
In our main part of the table, you can see the amount of saves made by every goalie who played any number of games this season. The 'Per 90' button will let you switch to see the average amount of saves made per game.
Our saves-in-the-box data complements our total saves data, providing further details on a goalie's strengths and possible weaknesses. As a punter, you can take advantage of this information if you spot any opportunities.
The same can be said about penalty saves; some goalkeepers are just penalty specialists and could be a good pick to save a penalty if required. On the flip side, a goalkeeper with a terrible penalty record would be great to bet against.
The best way to get accurate data is to compare and contrast competitions, leagues and players, which can be done efficiently and effectively with the above table.
Goalkeeping Stats Explained
So you know that goalkeepers are the players with the gloves whose main goal is to stop the ball from entering their net by any means — be it with their hands, arms, legs or even face.
The modern goalkeeper's job is much broader than in the past, and they've even become the first creative, offensive force, with ball-playing goalies becoming increasingly important in many teams across Europe.
The stats will help you get a better feel for which goalkeepers are better at what, especially in terms of the number of saves from different areas and situations in a game.
There is an important trade-off to keep in mind when trying to find value. Goalkeepers with worse teams face more shots and are likely to make more saves — even if they lose games often. Remember this when betting on clean sheets or on a particular team to win.
Betting Using Goalkeeper Statistics
Betting on these statistics is all about finding value in the various markets available. When we think of goalkeepers, we think of saves and clean sheets. These markets are available at many of the best UK bookmakers and are the easiest way to use the page.
If you want to go into more detail, you can find weaknesses in a keeper's game, such as a low number of saves from outside the box, which suggests that a player with a strong shot from range could score if given the chance.
There are many ways to use the data we collect, and by being creative with it, you can ensure that your bets are based on facts rather than a gut feeling.
Which Leagues Do We Offer Goalkeeping Statistics for?
DFB Pokal
Copa Del Rey
Coupe de France
Coupe de la Ligue
Scottish Cup
Scottish League Cup
Top five Leagues and their inferior divisions
Holland – Eredivisie
Portugal – Primeira Liga
Belgium – First Division A
Scotland – Premiership, League One & League Two
Austria – A-League
Turkey – Süper Lig
Switzerland – Super League
Ukraine – 1. Liga
Norway – Eliteserien
Russia – Premier Liga
Greece – Superleague
Sweden – Allsvenskan
Finland – Veikkausliiga
Brazil – Serie A
Argentina – Premiera Division
USA – MLS
Australia – A League
Ways To Use Goalkeeping Stats
As mentioned earlier, our goalie stats are some of the most comprehensive available, and with great depth comes great betting opportunity. Let's take a look at some of the best ways to use our keeper stats page.
Clean Sheets
When goalkeepers make a lot of saves (especially per 90 minutes), this probably means two things: they're brilliant shot-stoppers and they get shot at a lot, which is likely due to a leaky defence. To determine the value of saves stats, you have to balance the number of saves with the number of goals conceded. Clean sheet betting is one of the more common types of goalkeeper bets and can be an excellent inclusion to a bet builder or acca.
Penalties
There are two sides to a penalty: the taker and the keeper. Some goalkeepers eat penalties for breakfast and are able to quickly predict where a shot will go — possibly resulting in a save. If you bet on these specialists to save penalties, you can get fantastic odds, even if they're known for their shot-saving abilities. Alternatively, you can bet against a keeper saving a penalty if they generally struggle in this situation. However, betting on penalties is a bit risky as there is a chance that a penalty won't even occur during a match
Scoreline / Both Teams To Score
In this case, goalkeeping stats can be a great supporting act to some other stats, including clean sheets and goal scorer statistics. If a goalkeeper has particularly good save stats, you can expect a low scoreline. Should the opposite be true, you can see a high number of goals and perhaps even a clean sheet for the opponent. You can bet for or against both teams to score, depending on how good the keepers are.
There are countless goalscorer markets, and it is good to keep these statistics in mind. On our dedicated statistics homepage, you will find all the stats you need to bet more effectively.
Goalkeeper Styles
Goalkeeping is truly an art form, and like art itself, there are many different forms and styles, with trends changing all the time. Some keepers perfect their style of play, becoming masters at their positions, and quite often influence the rest of the world.
Lev Yashin — No discussion of goalkeeping styles can be had without mentioning the Black Spider, Lev Yashin. Widely considered the greatest goalkeeper of all time and the only goalkeeper to win the Ballon d'Or. In the 1950s and 60s, he revolutionised the goalkeeper's position and introduced much of the athleticism, attacking mindset, and pure shot-blocking ability that we see in other goalkeepers today.
In the modern game, there are three main types of goalies: the shot-stoppers, ball-playing goalkeepers, and sweeper keepers. Let's dive in, shall we?
Shot-Stoppers
What is the main task of a goalkeeper? It's to keep the ball out of the back of the net. These goalies are masters of the save; they often win points for their teams by keeping clean sheets and making seemingly impossible saves.
This is the more traditional form of goalkeeping, and many of the great keepers of the 80s and 90s employed this style. Even today, there are many top shot-stoppers who use this style today, two examples being David De Gea and Jan Oblak — outstanding keepers, but don't expect them to grab any assists.
Ball-Playing Goalkeepers
Considered to be the best style of play for goalkeepers right now, many of the best goalies in the world are current ball-playing keepers. Their primary focus is still to make saves, but these keepers have an eye for making a quick pass forward — creating a counter-attacking opportunity, while also generally being comfortable on the ball.
These keepers need to be good with their feet and provide the defenders with options for a pass, and need to have good distribution themselves. There are tons of examples of this, including Ederson and Alisson in the Premier League, Gianluigi Donnarumma, Marc-Andre ter Stegen, and many more.
Sweeper Keepers
Johan Cruyff famously said, "In my teams, the goalie is the first attacker and the striker is the first defender". Sweeper keepers epitomise this, as they do their best to help in the attacking phase as well. It is one of the hardest styles of play to master and is an advanced version of ball playing.
They need to be comfortable leaving their penalty area to initiate an attack and get the team moving forward. Perhaps the best sweeper of all time and one of the best goalkeepers ever is Manuel Neuer, who paved the way for the advanced goalie. Other notable players are Edwin van der Sar and Lev Yashin.
Goalkeeper Records
Goalkeepers are an integral part of football; some have even transcended their team to become true greats of the sport. Below you will find some of the records held by the best goalkeepers.
Clean Sheet Records
For a goalkeeper, there is nothing more important than having a clean sheet. Here are the best goalkeepers in terms of clean sheets.
Most clean sheets of all time
| Player | Total Matches Played | Total Clean Sheets | Clean Sheet Percentage |
| --- | --- | --- | --- |
| Gianluigi Buffon | 970 | 504 | 52% |
| Edwin van der Sar | 820 | 440 | 53% |
| Iker Casillas | 911 | 440 | 48% |
| Petr Čech | 781 | 397 | 51% |
| Pepe Reina | 925 | 358 | 39% |
Most clean sheets in a single season — Top 5 leagues
Competition
Player
Clean Sheets
La Liga
Paco Liaño
26
Premier League
Petr Čech
24
Serie A
Gianluigi Buffon
21
Ligue 1
Salvatore Sirigu
Mike Maignan
Vincent Enyeama
21
Bundesliga
Manuel Neuer
21
Saves Records
A brilliant save can be just as important as scoring a goal. Some may even feel as good as a goal — especially when it's a penalty or a last-minute save that keeps a team in the game. Let's take a look at the best goalkeepers in terms of the number of saves they make.
Most saves in the Premier League era
| Player | Total PL Saves | Penalty Saves |
| --- | --- | --- |
| Ben Foster | 1,248 | 9 |
| David de Gea | 1,144 | 4 |
| Lukasz Fabianski | 1,116 | 11 |
| Petr Cech | 1,005 | 4 |
| Tim Howard | 992 | 7 |
*Disclaimer: these are the current records at time of writing and may be subject to change.
Most penalty saves of all time
| Player | Penalty saves |
| --- | --- |
| Samir Handanovic | 38 |
| Gianluigi Buffon | 30 |
| Diego Alves | 28 |
| Manuel Neuer | 25 |
| Petr Čech | 21 |
Goalscoring Keepers
Taking the sweeper-keeper role to new heights, the keepers on this list are mostly free-kick specialists or their club's penalty takers — a risky venture, but one that pays off in most cases. It is interesting to note that 10 of the top 15 goalscoring keepers are South American.
| Player | Nation | Goals |
| --- | --- | --- |
| Rogério Ceni | Brazil | 131 |
| José Luis Chilavert | Paraguay | 67 |
| Jorge Campos | Mexico | 46 |
| Johnny Vegas Fernández | Peru | 45 |
| René Higuita | Colombia | 43 |
Goalkeepers with hattricks — yup, that's right — there are three goalkeepers who have scored hattricks in a competitive match. It's a special achievement for a player, let alone a goalkeeper.
| Player | Season / Club | Method |
| --- | --- | --- |
| Ilija Pantelić | 1963 / FK Vojvodina | 3 penalties |
| Tony Read | 1965 / Luton Town | Perfect hattrick |
| José Luis Chilavert | 1998 / Vélez Sársfield | 3 penalties |
World Cup Goalkeeper Records
The greatest sports competition on Earth, legends are made at the World Cup, and this is true for goalkeepers as well. Below are some of the most notable records from the World Cup.
Most World Cup clean sheets: 10 — Peter Shilton (England), Fabien Barthez (France)
The fewest goals were conceded at a World Cup: 0 — Pascal Zuberbühler (Switzerland). They were eventually knocked out on penalties in the round of 16
Most saves in a World Cup match: 16 — Tim Howard (USA)
Most penalty shoot-out saves: 4 — Harald Schumacher (West Germany), Sergio Goycochea (Argentina), Danijel Subašić (Croatia), Dominik Livaković (Croatia)
Golden Ball winner: Oliver Kahn (Germany, 2002)
Golden Glove Winners
| World Cup | Golden Glove Winner | Clean Sheets |
| --- | --- | --- |
| 1994 | Michel Preud'homme (Belgium) | 2 |
| 1998 | Fabien Barthez (France) | 5 |
| 2002 | Oliver Kahn (Germany) | 5 |
| 2006 | Gianluigi Buffon (Italy) | 5 |
| 2010 | Iker Casillas (Spain) | 5 |
| 2014 | Manual Neuer (Germany) | 4 |
| 2018 | Thibaut Courtois (Belgium) | 3 |
| 2022 | Emiliano Martinez (Argentina) | 3 |
The History of Goalkeeping
Football has changed drastically since its beginnings. New rules, restrictions, and standardisation have been constantly introduced to make the sport what it is today. No position, however, has undergone as many changes as that of goalkeeper.
Any player could catch the ball. You read that right! Stemming from its roots in rugby, any player could catch the ball, but they couldn't run with it. In the 1860s, the goalkeeper was finally introduced, who could catch the ball from anywhere on the pitch. This was eventually reduced to one half of the field and in 1912, to a specific square — the 18-yard box.
With a lot of the major stuff out of the way, the various football associations were able to fine-tune the position and make it what it is today. A major change occurred in the 1930s, when a goalkeeper died after being seriously injured by kicks from opposing players. Players were no longer allowed to lift their feet against goalkeepers. In 1931, goalkeepers were only allowed to take four steps in the penalty area to avoid wasting time. This rule is still, more or less, in force today, and not much changed for another 70 years.
Fun Fact: Gloves weren't worn for the first 80 years of football, and it wasn't until Amadeo Carrizo of River Plate pioneered them in the 1940s that goalkeeping attire was changed forever.
Oh, the nineties! The kits were majestic, the football was brilliant, and arguably the most famous ponytail of all time was in its prime. The year is 1992, and two years after the Italia 90′ World Cup, the Danes achieved one of football's greatest miracles.Denmark hadn't even qualified for the 1992 European Championship but was given a spot after Yugoslavia was forced to withdraw. They went on to win the whole tournament, mainly by wasting time passing the ball back to the goalkeeper for him to pick up. The time-wasting was so blatant that FIFA introduced the back-pass rule, which meant goalkeepers weren't allowed to pick up the ball after it had been passed to them by their own team.Five years later, the rule was extended to include the six-second rule, which states that an indirect free kick is awarded if a goalkeeper holds the ball for more than six seconds. Nowadays, this rule still exists, but isn't really enforced so stringently.
The Best Goalkeepers Right Now
We've looked at the history of the position and some of the best players who have made the penalty area their fortress, but goalkeeping is currently enjoying a bit of a renaissance, with many top-class goalkeepers playing on the biggest stage. Here are some of the best current goalkeepers.
Thibaut Courtois — Sensational at Chelsea, there were some doubts about Courtois following a poor start at Real Madrid. Now, he is widely considered one of the best goalkeepers in the world. He was voted man of the match for his heroics in the 2022 Champions League final and got hold of old big ears herself. This season, Courtois has made 125 saves, keeping 17 clean sheets in all competitions.
Marc-André ter Stegen — What a season for ter Stegen: Barcelona are finally back at the top of the La Liga table, and much of that success is thanks to the man between the sticks himself. He has played every minute this season, keeping 25 clean sheets in 34 games. Even more impressive is the fact that he has only conceded 13 goals. Incredible!
Mike Maignan — Maignan is one of the key players keeping AC Milan competitive and, most importantly, in the semi-finals of the Champions League. After an injury kept him out for the first half of the season, he has come back and is playing some stellar football, keeping seven clean sheets in 19 games and conceding 19 goals in Serie A.
Nick Pope — Newcastle have changed since the takeover and Eddie Howe was appointed. Nick Pope has proved to be a great signing, is a solid goalkeeper in the box and a tremendous addition to the whole squad. Newcastle have conceded the fewest goals in the league all season (27) and have kept a clean sheet on 13 occasions so far, making 81 saves. Nick Pope has been at the heart of Newcastle's (so far) successful push for a spot in the Champions League.
Ederson — One of the best sweeper keepers right now, Ederson has continued to push the boundaries of goalkeeping as Man City manager Pep Guardiola continue experimenting with various formations. He has kept a clean sheet 10 times in the Premier League in the 2022/23 season and even contributed in attack with an assist against Brighton. Ederson is an integral part of the squad and is likely to continue to be considered one of the best goalkeepers in years to come.
Goalkeeping stats FAQs
Our goalkeeping stats are mainly related to saves of some kind. We offer stats and data from 14 cup competitions and 29 leagues relating to the main duties of a goalkeeper.
Bets relating to the performance of goalkeepers are relatively common, and the statistics will give you a clear picture when betting. Some examples of betting markets that relate to goalies are saves, penalties, clean sheets and much more. We also recommend you use our other stats pages to get a more comprehensive picture.
This is a tough question, but our money is on Lev Yashin. No other goalkeeper has ever influenced the game like he has, and no other keeper has been awarded a Ballon d'Or. Gianluigi Buffon also certainly deserves an honourable mention.
It depends on what qualities you value most in a goalkeeper. The best keepers in the world right now are Marc-André ter Stegen, Ederson, and Thibaut Courtois.
ThePuntersPage Final Say
Goalkeeping stats are a great addition to a punter's toolbox as they are a versatile set of data. Our stats page summarises the most important aspects of a goalkeeper's game, ensuring you have all the information you need to make well-informed bets.
Remember, however, the best way to find value is to do thorough research. Check out our other stats pages for a complete overview of what's going on in the sport.
Refences
Sharma, D. (2022) FIFA World Cup records held by goalkeepers, Sports Big News. Available at: https://www.sportsbignews.com/football/fifa-world-cup-records-held-by-goalkeepers/ (Accessed: 2023).
Tinashe, C. (2020) What are the different types of goalkeepers in football?, Football Iconic. Available at: https://footballiconic.com/what-are-the-different-types-of-goalkeepers-in-football/.
Premier League player stats – clean sheets (no date) Premier League Player Stats – Clean sheets. Available at: https://www.premierleague.com/stats/top/players/clean_sheet?co=1%3Fpo&se=-1&cl=-1&iso=-1&po=GOALKEEPER.
Premier League player stats – saves (no date) Premier League Player Stats – Saves. Available at: https://www.premierleague.com/stats/top/players/saves.