TPP Clean Sheet Stats Table
All Leagues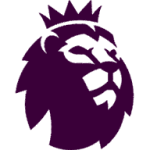 English Premier League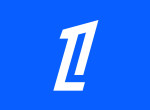 French Ligue 1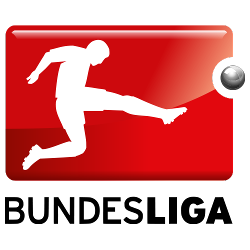 German Bundesliga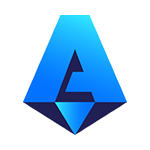 Italian Serie A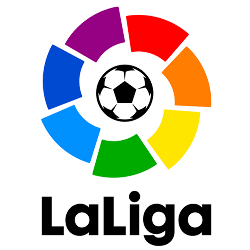 Spanish La Liga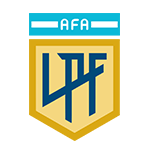 Argentine Primera División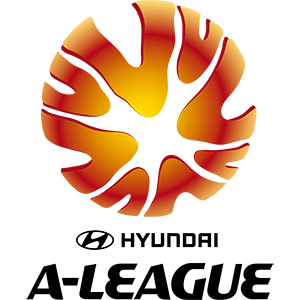 Australian A-League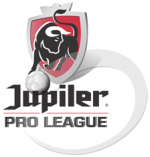 Belgian First Division A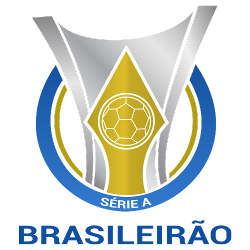 Brazilian Serie A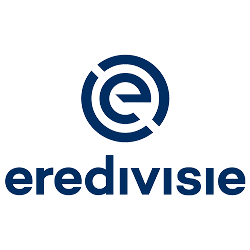 Dutch Eredivisie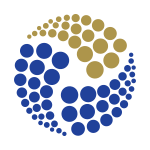 English Championship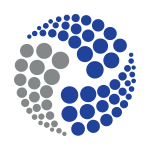 English League One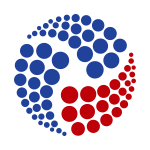 English League Two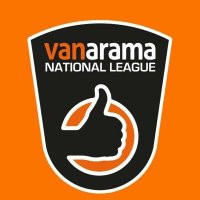 English National League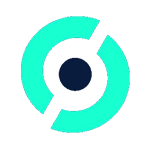 French Ligue 2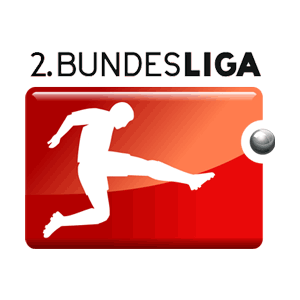 German 2. Bundesliga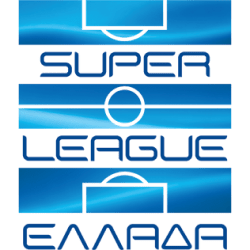 Greek Super League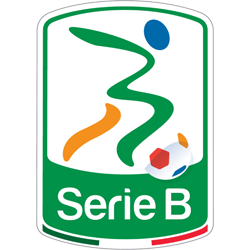 Italian Serie B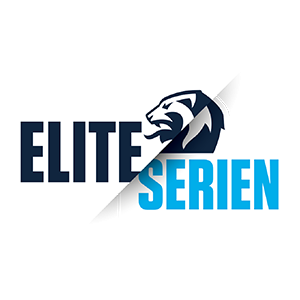 Norwegian Eliteserien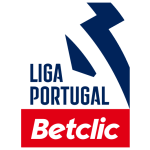 Portuguese Primeira Liga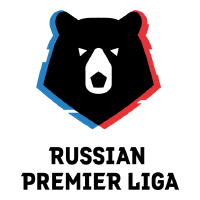 Russian Premier League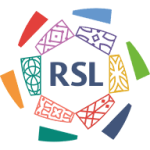 Saudi Pro League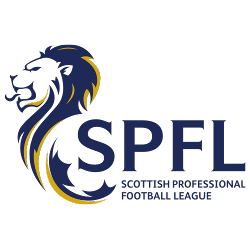 Scottish Premiership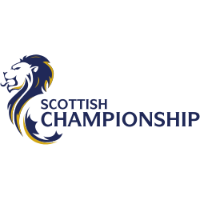 Scottish Championship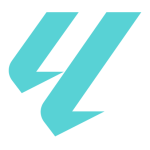 Spanish Segunda División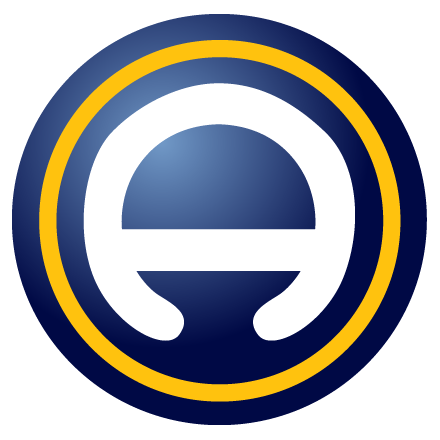 Swedish Allsvenskan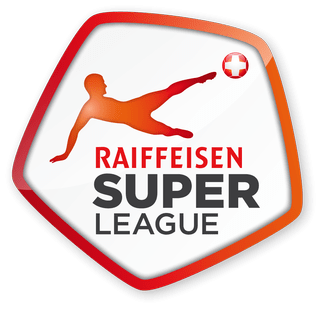 Swiss Super League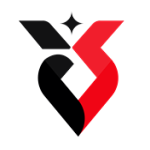 Turkish Süper Lig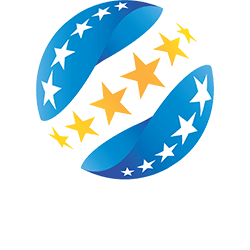 Ukranian Premier League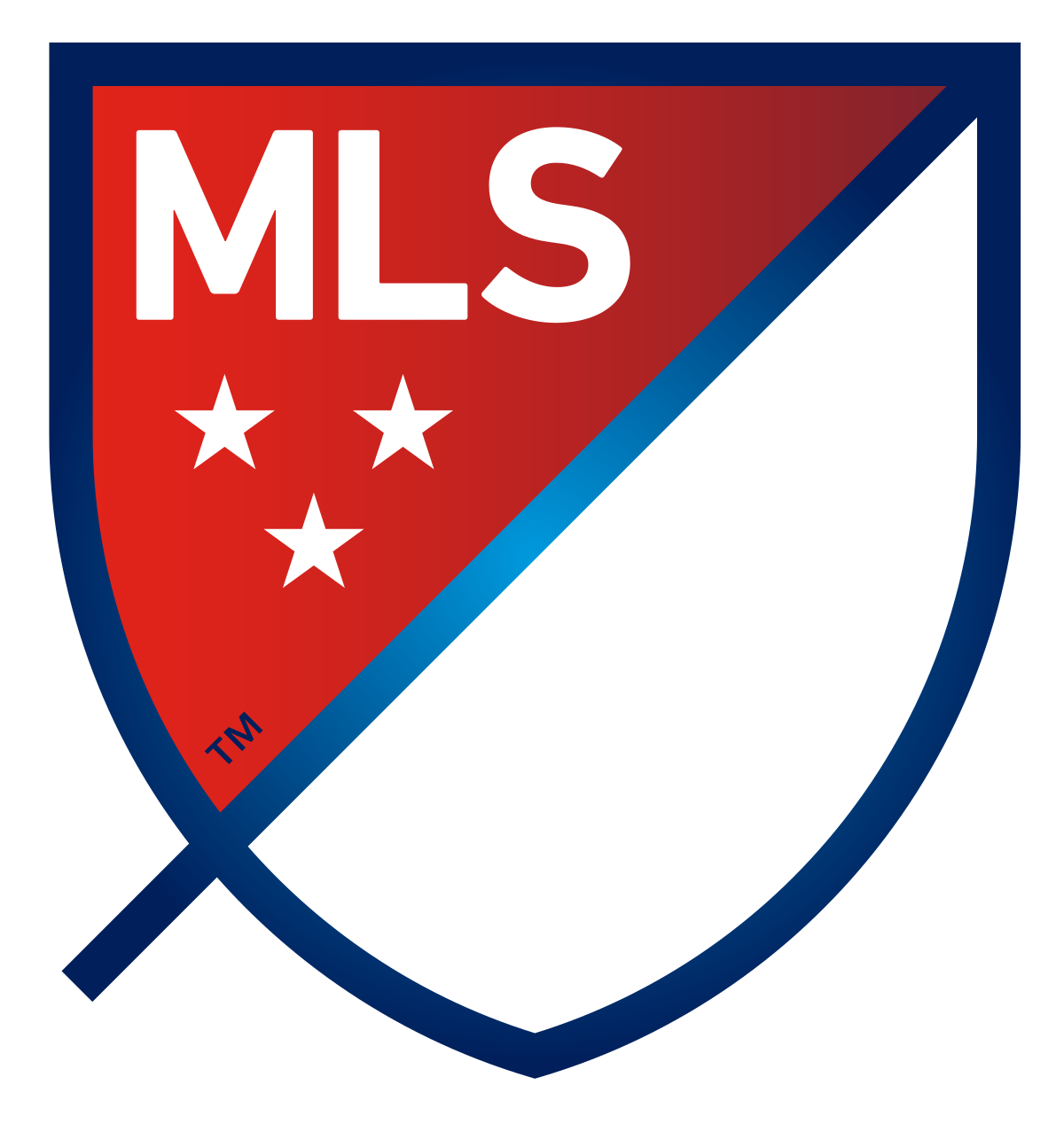 US Major League Soccer (MLS)
Team

✓

✓

Success Rate %

%

Al Ittihad

Al Ittihad

5/6

83.33

83.33%

Leganes

Leganés

4/6

66.67

66.67%

Ipswich Town

Ipswich Town

4/6

66.67

66.67%

Tenerife

Tenerife

4/6

66.67

66.67%

Real Zaragoza

Real Zaragoza

4/6

66.67

66.67%

San Lorenzo

San Lorenzo

18/29

62.07

62.07%

Botafogo

Botafogo

11/19

57.89

57.89%

Gillingham

Gillingham

4/7

57.14

57.14%

Port Vale

Port Vale

4/7

57.14

57.14%

Exeter City

Exeter City

4/7

57.14

57.14%

Portsmouth

Portsmouth

4/7

57.14

57.14%

Maidenhead United

Maidenhead United

5/9

55.56

55.56%

Defensa y Justicia

Defensa y Justicia

16/29

55.17

55.17%

River Plate

River Plate

14/28

50.00

50.00%

Bragantino

Bragantino

10/20

50.00

50.00%

Blackpool

Blackpool

3/6

50.00

50.00%

Lincoln City

Lincoln City

3/6

50.00

50.00%

Al Taawon

Al Taawon

3/6

50.00

50.00%

Racing Santander

Racing Santander

3/6

50.00

50.00%

Leeds United

Leeds United

3/6

50.00

50.00%

Wycombe Wanderers

Wycombe Wanderers

3/6

50.00

50.00%

Cambridge United

Cambridge United

3/6

50.00

50.00%

Morecambe

Morecambe

3/6

50.00

50.00%

Mjallby

Mjällby

9/19

47.37

47.37%

Belgrano

Belgrano

13/28

46.43

46.43%

Fortaleza

Fortaleza

9/20

45.00

45.00%

Sarmiento

Sarmiento

13/29

44.83

44.83%

Barnet

Barnet

4/9

44.44

44.44%

Newell's Old Boys

Newell's Old Boys

12/28

42.86

42.86%

Argentinos Juniors

Argentinos Juniors

12/28

42.86

42.86%

Swindon Town

Swindon Town

3/7

42.86

42.86%

Mansfield Town

Mansfield Town

3/7

42.86

42.86%

Barnsley

Barnsley

3/7

42.86

42.86%

Stevenage

Stevenage

3/7

42.86

42.86%

Elfsborg

Elfsborg

8/19

42.11

42.11%

Malmo FF

Malmö FF

8/19

42.11

42.11%

Palmeiras

Palmeiras

8/19

42.11

42.11%

Estudiantes

Estudiantes

12/29

41.38

41.38%

Banfield

Banfield

12/29

41.38

41.38%

Houston Dynamo

Houston Dynamo

11/27

40.74

40.74%

Cruzeiro

Cruzeiro

8/20

40.00

40.00%

Djurgarden

Djurgården

8/20

40.00

40.00%

Rosario Central

Rosario Central

11/28

39.29

39.29%

Seattle Sounders

Seattle Sounders

11/28

39.29

39.29%

Odd

Odd

7/18

38.89

38.89%

Instituto

Instituto

11/29

37.93

37.93%

Talleres Cordoba

Talleres Córdoba

10/27

37.04

37.04%

Atletico Tucuman

Atlético Tucumán

10/27

37.04

37.04%

Cincinnati

Cincinnati

10/27

37.04

37.04%

Montreal Impact

Montreal Impact

10/27

37.04

37.04%

Atletico Mineiro

Atlético Mineiro

7/19

36.84

36.84%

Varnamo

Värnamo

7/19

36.84

36.84%

Central Cordoba SdE

Central Cordoba SdE

10/28

35.71

35.71%

Platense

Platense

10/28

35.71

35.71%

Boca Juniors

Boca Juniors

10/28

35.71

35.71%

Godoy Cruz

Godoy Cruz

10/28

35.71

35.71%

Tromso

Tromsø

6/17

35.29

35.29%

Bodo / Glimt

Bodø / Glimt

6/17

35.29

35.29%

Sandefjord

Sandefjord

6/17

35.29

35.29%

Fluminense

Fluminense

7/20

35.00

35.00%

Flamengo

Flamengo

7/20

35.00

35.00%

Nashville SC

Nashville SC

9/26

34.62

34.62%

Barracas Central

Barracas Central

10/29

34.48

34.48%

DC United

DC United

10/29

34.48

34.48%

Velez Sarsfield

Vélez Sarsfield

10/29

34.48

34.48%

Los Angeles FC

Los Angeles FC

9/27

33.33

33.33%

Union Santa Fe

Unión Santa Fe

9/27

33.33

33.33%

Sarpsborg 08

Sarpsborg 08

6/18

33.33

33.33%

Molde

Molde

6/18

33.33

33.33%

Southend United

Southend United

3/9

33.33

33.33%

Solihull Moors

Solihull Moors

3/9

33.33

33.33%

Woking

Woking

3/9

33.33

33.33%

Dorking Wanderers

Dorking Wanderers

3/9

33.33

33.33%

Kidderminster Harriers

Kidderminster Harriers

3/9

33.33

33.33%

Oxford City

Oxford City

3/9

33.33

33.33%

Gateshead

Gateshead

3/9

33.33

33.33%

Bromley

Bromley

3/9

33.33

33.33%

Dagenham & Redbridge

Dagenham & Redbridge

3/9

33.33

33.33%

Boreham Wood

Boreham Wood

3/9

33.33

33.33%

Eastleigh

Eastleigh

3/9

33.33

33.33%

Oldham Athletic

Oldham Athletic

3/9

33.33

33.33%

Real Valladolid

Real Valladolid

2/6

33.33

33.33%

Coventry City

Coventry City

2/6

33.33

33.33%

Millwall

Millwall

2/6

33.33

33.33%

Derby County

Derby County

2/6

33.33

33.33%

Elche

Elche

2/6

33.33

33.33%

Al Tai

Al Tai

2/6

33.33

33.33%

Hull City

Hull City

2/6

33.33

33.33%

Levante

Levante

2/6

33.33

33.33%

Preston North End

Preston North End

2/6

33.33

33.33%

Northampton Town

Northampton Town

2/6

33.33

33.33%

Al Feiha

Al Feiha

2/6

33.33

33.33%

Al Raed

Al Raed

2/6

33.33

33.33%

Norwich City

Norwich City

2/6

33.33

33.33%

Espanyol

Espanyol

2/6

33.33

33.33%

FC Andorra

FC Andorra

2/6

33.33

33.33%

Birmingham City

Birmingham City

2/6

33.33

33.33%

Amorebieta

Amorebieta

2/6

33.33

33.33%

Sunderland

Sunderland

2/6

33.33

33.33%

Plymouth Argyle

Plymouth Argyle

2/6

33.33

33.33%

Sporting Gijon

Sporting Gijón

2/6

33.33

33.33%

Reading

Reading

2/6

33.33

33.33%

Burgos

Burgos

2/6

33.33

33.33%

Al Hilal

Al Hilal

2/6

33.33

33.33%

Al Ahli Jeddah

Al Ahli Jeddah

2/6

33.33

33.33%

Leicester City

Leicester City

2/6

33.33

33.33%

Oxford United

Oxford United

2/6

33.33

33.33%

Bristol City

Bristol City

2/6

33.33

33.33%

Al Nassr

Al Nassr

2/6

33.33

33.33%

Watford

Watford

2/6

33.33

33.33%

Racing Ferrol

Racing Ferrol

2/6

33.33

33.33%

Sirius

Sirius

6/19

31.58

31.58%

Athletico PR

Athletico PR

6/19

31.58

31.58%

Sao Paulo

São Paulo

6/19

31.58

31.58%

Kalmar

Kalmar

6/19

31.58

31.58%

AIK

AIK

6/19

31.58

31.58%

Internacional

Internacional

6/19

31.58

31.58%

Halmstad

Halmstad

6/19

31.58

31.58%

Lanus

Lanús

9/29

31.03

31.03%

Colon

Colón

9/29

31.03

31.03%

Hammarby

Hammarby

6/20

30.00

30.00%

Stromsgodset

Strømsgodset

5/17

29.41

29.41%

HamKam

HamKam

5/17

29.41

29.41%

Brann

Brann

5/17

29.41

29.41%

Columbus Crew

Columbus Crew

8/28

28.57

28.57%

Gimnasia La Plata

Gimnasia La Plata

8/28

28.57

28.57%

Atlanta United

Atlanta United

8/28

28.57

28.57%

Independiente

Independiente

8/28

28.57

28.57%

Orlando City

Orlando City

8/28

28.57

28.57%

Newport County

Newport County

2/7

28.57

28.57%

Grimsby Town

Grimsby Town

2/7

28.57

28.57%

Notts County

Notts County

2/7

28.57

28.57%

Bradford City

Bradford City

2/7

28.57

28.57%

Leyton Orient

Leyton Orient

2/7

28.57

28.57%

AFC Wimbledon

AFC Wimbledon

2/7

28.57

28.57%

Forest Green Rovers

Forest Green Rovers

2/7

28.57

28.57%

Colchester United

Colchester United

2/7

28.57

28.57%

Peterborough United

Peterborough United

2/7

28.57

28.57%

Wrexham

Wrexham

2/7

28.57

28.57%

Rosenborg

Rosenborg

5/18

27.78

27.78%

Tigre

Tigre

8/29

27.59

27.59%

SJ Earthquakes

SJ Earthquakes

8/29

27.59

27.59%

New England

New England

7/26

26.92

26.92%

Philadelphia Union

Philadelphia Union

7/26

26.92

26.92%

Brommapojkarna

Brommapojkarna

5/19

26.32

26.32%

Real Salt Lake

Real Salt Lake

7/27

25.93

25.93%

New York RB

New York RB

7/27

25.93

25.93%

Minnesota United

Minnesota United

7/27

25.93

25.93%

Sporting KC

Sporting KC

7/28

25.00

25.00%

Saint Louis City

Saint Louis City

7/28

25.00

25.00%

Huracan

Huracán

7/28

25.00

25.00%

Portland Timbers

Portland Timbers

7/28

25.00

25.00%

Santos

Santos

5/20

25.00

25.00%

Stabak

Stabæk

4/16

25.00

25.00%

New York City

New York City

7/29

24.14

24.14%

Viking

Viking

4/17

23.53

23.53%

Valerenga

Vålerenga

4/17

23.53

23.53%

Vancouver Whitecaps

Vancouver Whitecaps

6/26

23.08

23.08%

Colorado Rapids

Colorado Rapids

6/26

23.08

23.08%

Dallas

Dallas

6/27

22.22

22.22%

Chicago Fire

Chicago Fire

6/27

22.22

22.22%

LA Galaxy

LA Galaxy

6/27

22.22

22.22%

Halifax Town

Halifax Town

2/9

22.22

22.22%

Ebbsfleet United

Ebbsfleet United

2/9

22.22

22.22%

Wealdstone

Wealdstone

2/9

22.22

22.22%

Rochdale

Rochdale

2/9

22.22

22.22%

Toronto

Toronto

6/28

21.43

21.43%

IFK Goteborg

IFK Göteborg

4/19

21.05

21.05%

Racing Club

Racing Club

6/29

20.69

20.69%

Hacken

Häcken

4/20

20.00

20.00%

Corinthians

Corinthians

4/20

20.00

20.00%

Gremio

Grêmio

4/20

20.00

20.00%

Bahia

Bahia

4/20

20.00

20.00%

Goias

Goiás

4/20

20.00

20.00%

Inter Miami

Inter Miami

5/27

18.52

18.52%

Austin

Austin

5/27

18.52

18.52%

Haugesund

Haugesund

3/18

16.67

16.67%

Al Akhdoud

Al Akhdoud

1/6

16.67

16.67%

Shrewsbury Town

Shrewsbury Town

1/6

16.67

16.67%

Barrow

Barrow

1/6

16.67

16.67%

Al Riyadh

Al Riyadh

1/6

16.67

16.67%

Albacete

Albacete

1/6

16.67

16.67%

Al Shabab

Al Shabab

1/6

16.67

16.67%

West Bromwich Albion

West Bromwich Albion

1/6

16.67

16.67%

Mirandes

Mirandés

1/6

16.67

16.67%

Eldense

Eldense

1/6

16.67

16.67%

Bristol Rovers

Bristol Rovers

1/6

16.67

16.67%

Al Hazm

Al Hazm

1/6

16.67

16.67%

Huddersfield Town

Huddersfield Town

1/6

16.67

16.67%

Al Wahda

Al Wahda

1/6

16.67

16.67%

Wigan Athletic

Wigan Athletic

1/6

16.67

16.67%

Al Ittifaq

Al Ittifaq

1/6

16.67

16.67%

Bolton Wanderers

Bolton Wanderers

1/6

16.67

16.67%

Cardiff City

Cardiff City

1/6

16.67

16.67%

Stoke City

Stoke City

1/6

16.67

16.67%

Alcorcon

Alcorcón

1/6

16.67

16.67%

SD Eibar

SD Eibar

1/6

16.67

16.67%

Real Oviedo

Real Oviedo

1/6

16.67

16.67%

Queens Park Rangers

Queens Park Rangers

1/6

16.67

16.67%

Sheffield Wednesday

Sheffield Wednesday

1/6

16.67

16.67%

Huesca

Huesca

1/6

16.67

16.67%

Abha

Abha

1/6

16.67

16.67%

Blackburn Rovers

Blackburn Rovers

1/6

16.67

16.67%

Cuiaba

Cuiabá

3/19

15.79

15.79%

Norrkoping

Norrköping

3/19

15.79

15.79%

Charlotte

Charlotte

4/27

14.81

14.81%

Cheltenham Town

Cheltenham Town

1/7

14.29

14.29%

Milton Keynes Dons

Milton Keynes Dons

1/7

14.29

14.29%

Harrogate Town

Harrogate Town

1/7

14.29

14.29%

Stockport County

Stockport County

1/7

14.29

14.29%

Carlisle United

Carlisle United

1/7

14.29

14.29%

Tranmere Rovers

Tranmere Rovers

1/7

14.29

14.29%

Doncaster Rovers

Doncaster Rovers

1/7

14.29

14.29%

Walsall

Walsall

1/7

14.29

14.29%

Burton Albion

Burton Albion

1/7

14.29

14.29%

Lillestrom

Lillestrøm

2/16

12.50

12.50%

Aalesund

Aalesund

2/18

11.11

11.11%

Aldershot Town

Aldershot Town

1/9

11.11

11.11%

York City

York City

1/9

11.11

11.11%

Chesterfield

Chesterfield

1/9

11.11

11.11%

Altrincham

Altrincham

1/9

11.11

11.11%

Varberg BoIS

Varberg BoIS

2/19

10.53

10.53%

Vasco da Gama

Vasco da Gama

2/19

10.53

10.53%

Arsenal de Sarandi

Arsenal de Sarandi

3/29

10.34

10.34%

Degerfors

Degerfors

2/20

10.00

10.00%

America Mineiro

América Mineiro

2/20

10.00

10.00%

Coritiba

Coritiba

1/18

5.56

5.56%

Fylde

Fylde

0/9

0.00

0.00%

Hartlepool United

Hartlepool United

0/9

0.00

0.00%

Accrington Stanley

Accrington Stanley

0/7

0.00

0.00%

Crewe Alexandra

Crewe Alexandra

0/7

0.00

0.00%

Sutton United

Sutton United

0/7

0.00

0.00%

Crawley Town

Crawley Town

0/7

0.00

0.00%

Salford City

Salford City

0/7

0.00

0.00%

Swansea City

Swansea City

0/6

0.00

0.00%

FC Cartagena

FC Cartagena

0/6

0.00

0.00%

Southampton

Southampton

0/6

0.00

0.00%

Fleetwood Town

Fleetwood Town

0/6

0.00

0.00%

Charlton Athletic

Charlton Athletic

0/6

0.00

0.00%

Middlesbrough

Middlesbrough

0/6

0.00

0.00%

Al Khaleej

Al Khaleej

0/6

0.00

0.00%

Rotherham United

Rotherham United

0/6

0.00

0.00%

Al Fateh

Al Fateh

0/6

0.00

0.00%

Villarreal II

Villarreal II

0/6

0.00

0.00%

Dhamk

Dhamk

0/6

0.00

0.00%
Important: If the stats on this page have not updated, please clear your cache.
The table offers the number of clean sheets a team has had throughout the campaign, and then converts this number into a percentage which is displayed on the far-right column.
The 'Failed To Score' table works in much the same way but deals with the number of times a team has not managed to score in a match, obviously implying that the opposing team has kept a clean sheet. The 'Win to Nil' table also dictates how many times a team has won without conceding a goal. We have a fantastic Win to Nil stats page for a more in-depth review.
Table Stats Meaning
Clean Sheets
To put it simply, a clean sheet is achieved when a team goes through an entire game of football without conceding a single goal. The easiest form of betting on a clean sheet is a 'Yes or No' bet on a team to get a clean sheet.
Win to Nil
A Win to Nil means that a team will not only keep a clean sheet but will also go on to win the match. This is a trickier bet as there are more variables.
Failed To Score
On the other hand, a 'Failing To Score' bet stipulates that a team won't manage to score in 90 minutes of football. The bet basically means that the opposing team will get a clean sheet.
Which Leagues & Tournaments Do We Offer Clean Sheet Stats For?
DFB Pokal
Copa Del Rey
Coupe de France
Coupe de la Ligue
Scottish Cup
Scottish League Cup
Copa Libertadores
Holland – Eredivisie
Portugal – Primeira Liga
Belgium – First Division A
Scotland – Premiership, League One & League Two
Austria – A-League
Norway – Eliteserien
Turkey – Süper Lig
Ukraine – 1. Liga
Switzerland – Super League
Russia – Premier Liga
Greece – Superleague
Sweden – Allsvenskan
Finland – Veikkausliiga
Brazil – Serie A
Argentina – Premiera Division
USA – MLS
Australia – A League
Clean Sheets Tips & Predictions
The clean sheet is a classic bet and has been around for a while. It has been gaining traction as a worthwhile bet, offering up good value in many cases.
There are several ways to bet on a clean sheet without explicitly picking teams who'll keep a clean sheet in a match. These include placing a 'Both Teams To Score' bet and choosing 'No', implying one team will keep a clean sheet.
Similarly, a popular betting market is betting on a 'Win to Nil', which basically means that a team will win while also keeping a clean sheet.
Betting on 'Under 0.5 goals' means you are predicting that a particular team will keep a clean sheet. Lastly, if you bet on an exact score of 0-0, this will of course mean that the opposition will also have to keep a clean sheet.
Clean Sheet Betting Tips
There is one factor that will greatly benefit every punter into making more valuable and overall better bets: research. Some due diligence will go a long way in the betting scene.
There are two important factors to consider when researching clean sheet stats.
Team Defending Stats – How well a team can hold off attackers for 90 minutes.
Team Attacking Stats – How good a team is at breaking down defences and scoring goals.
Firstly, when betting on clean sheets, defensive stats are crucial. This page is a great start, as knowing which team gets most clean sheets is vital for these types of bets. Looking for teams who consistently concede few goals could be great value.
On the other hand, checking out an opponent's attacking output is a great way to tell if they'll be able to break a deadlock.
Besides these stats, keeping up to date with the context of matches is hugely important. Bigger clubs might rest their best players if they have other important games coming up. Keeping an eye on the nuances of football will greatly improve your betting.
Finally, predictors like our excellent KickForms.com service provides added information to use in placing a more well-made bet.
Clean Sheet Records
Looking into historical data is a great way to gain a better understanding into which leagues and teams are most likely to get a clean sheet. In the table below, you can see how often a clean sheet occurs in each of the top 5 leagues in the 2021/2022 season, as well as which team got the largest share of them.
League
Clean sheets
Clean Sheets %
Club clean sheets
#colspan#
Premier League
212/380
55.7%
Liverpool.
Man City.
21
La Liga
235/380
61.8%
Real Sociedad
20
Bundesliga
134/308
43.8%
Bayern Munich.
Wolfsburg.
11
Serie A
182/380
47.9%
Milan
18
Ligue 1
193/380
50.8%
OGC Nice
14
Clean Sheets All-Time Stats
Historically speaking, these are the goalkeepers with the most clean sheets. Two shot stoppers are still playing today – albeit in the twilight of their careers, whereas three of the five keepers have applied their trade in the Premier League.
#1 – Gianluigi Buffon – 501 clean sheets. Buffon is still playing with Serie B side Parma Calcio.
#2 – Edwin Van der Sar – 440 clean sheets in 951 games.
#3 – Iker Casillas – 440 clean sheets in 1048 games.
#4 – Petr Cech – 397 clean sheets in 907 games.
#5 – Pepe Reina – 358 clean sheets. Reina is currently on loan at Villareal.
Alternatives To Clean Sheets Betting
Sometimes, betting on clean sheets can be tricky, especially in competitive leagues where any team could go on to score goals. Here are a few alternatives:
Total Team Goals This bet does as is implied: punters must predict how many goals a team will score in a given match. The great thing about this is that you won't need to predict the other team's score or the outcome of the match.
To Win Both Halves ′To Win Both Halves′ betting is an exciting one to play. A team must be winning by the end of the first half but will also have to score at least once in the second half to win that and ultimately, win the bet.
To Win Either Half Similar to winning both halves, this bet stipulates that a given team must at least win one half of the match, which is great as you may win in the first half regardless of the final score or second half. Our 1st and 2nd half goals table is perfect for researching both of these bets.
Clean Sheet Stats FAQs?
Betting on a clean sheet simply means that a punter bets on a team to not concede any goals throughout a match.
No, even if the end result is a draw (0-0), both teams will win a clean sheet bet.
La Liga had the highest rate of clean sheets last season at 61.8%.
The best place to check out predictions is our very own KickForms.com. The page offers great value on all the top leagues.
ThePuntersPage Final Say
These stats are perfect for anyone who wants to find value in their bets, and discovering different markets to place bets on is bound to improve your betting experience. We recommend always checking out the clean sheets stats table as it is definitely worth a look every time you're making a bet involving goals – or lack thereof.