TPP Own Goals Stats Table
Top Leagues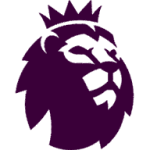 English Premier League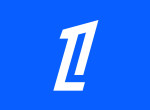 French Ligue 1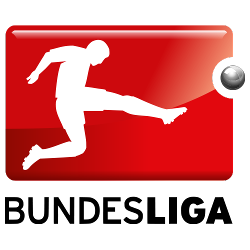 German Bundesliga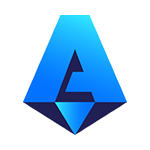 Italian Serie A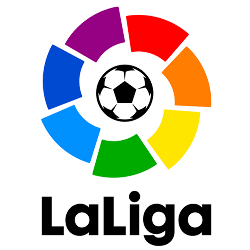 Spanish La Liga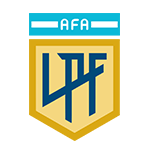 Argentine Primera División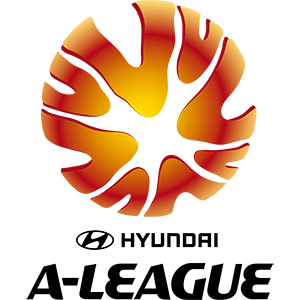 Australian A-League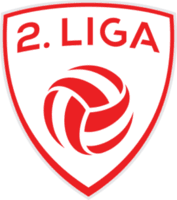 Austrian Bundesliga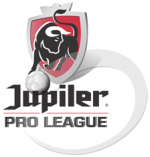 Belgian First Division A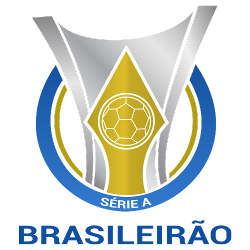 Brazilian Serie A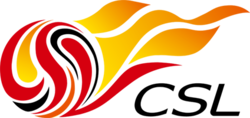 Chinese Super League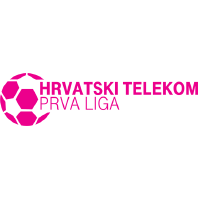 Croatian Football League (HNL)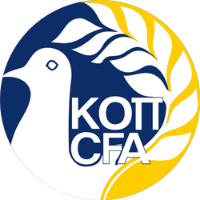 Cyprus 1. Division

Czech Fortuna Liga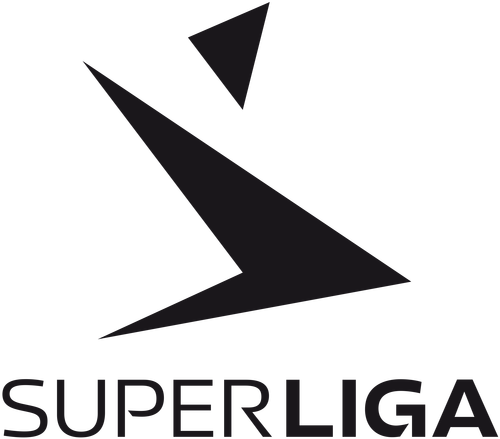 Danish Superliga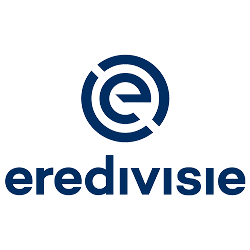 Dutch Eredivisie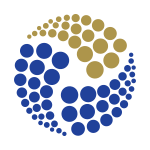 English Championship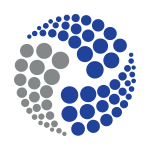 English League One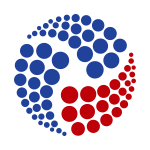 English League Two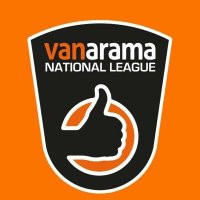 English National League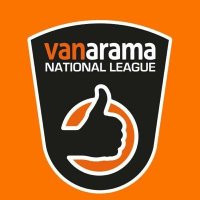 English National League North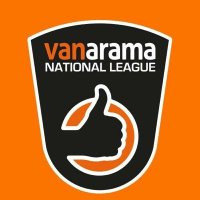 English National League South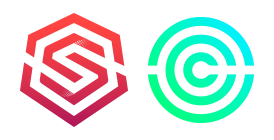 English Women's Super League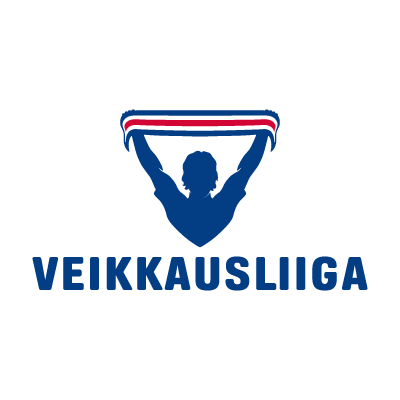 Finnish Veikkausliiga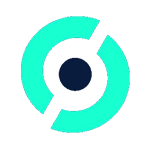 French Ligue 2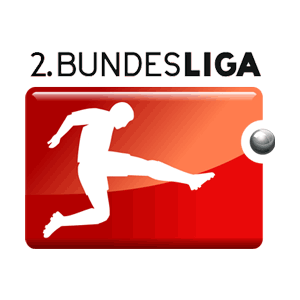 German 2. Bundesliga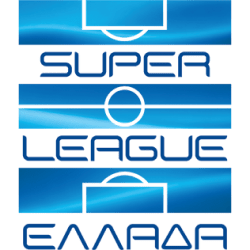 Greek Super League

Irish Premier Division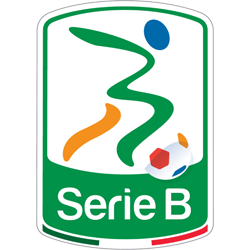 Italian Serie B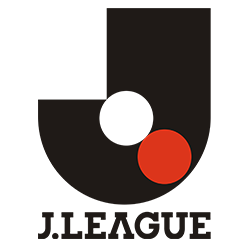 Japanese J-League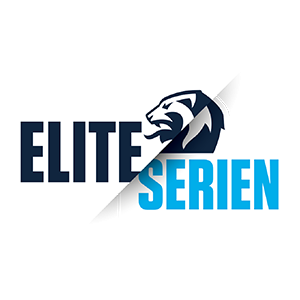 Norwegian Eliteserien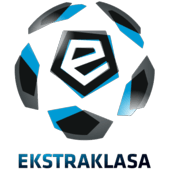 Polish Ekstraklasa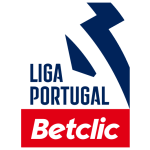 Portuguese Primeira Liga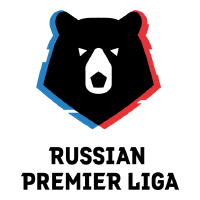 Russian Premier League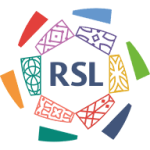 Saudi Pro League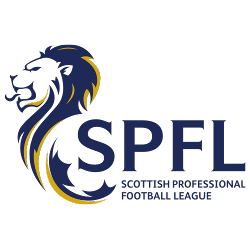 Scottish Premiership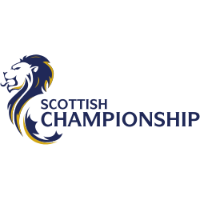 Scottish Championship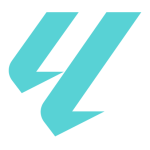 Spanish Segunda División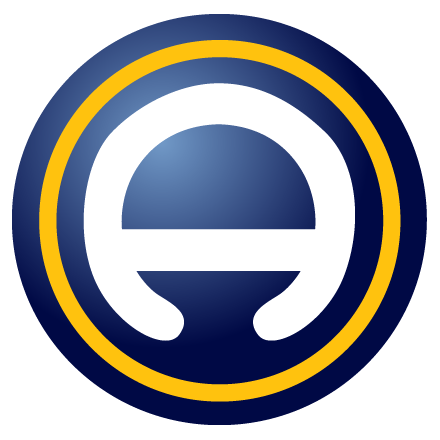 Swedish Allsvenskan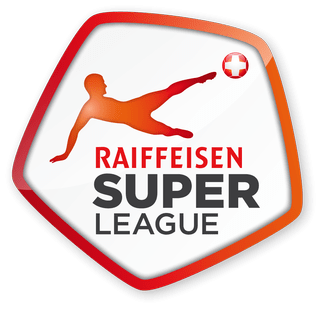 Swiss Super League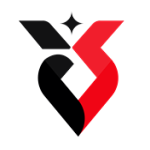 Turkish Süper Lig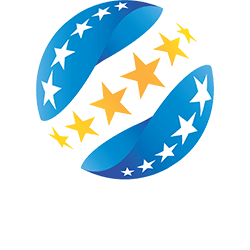 Ukranian Premier League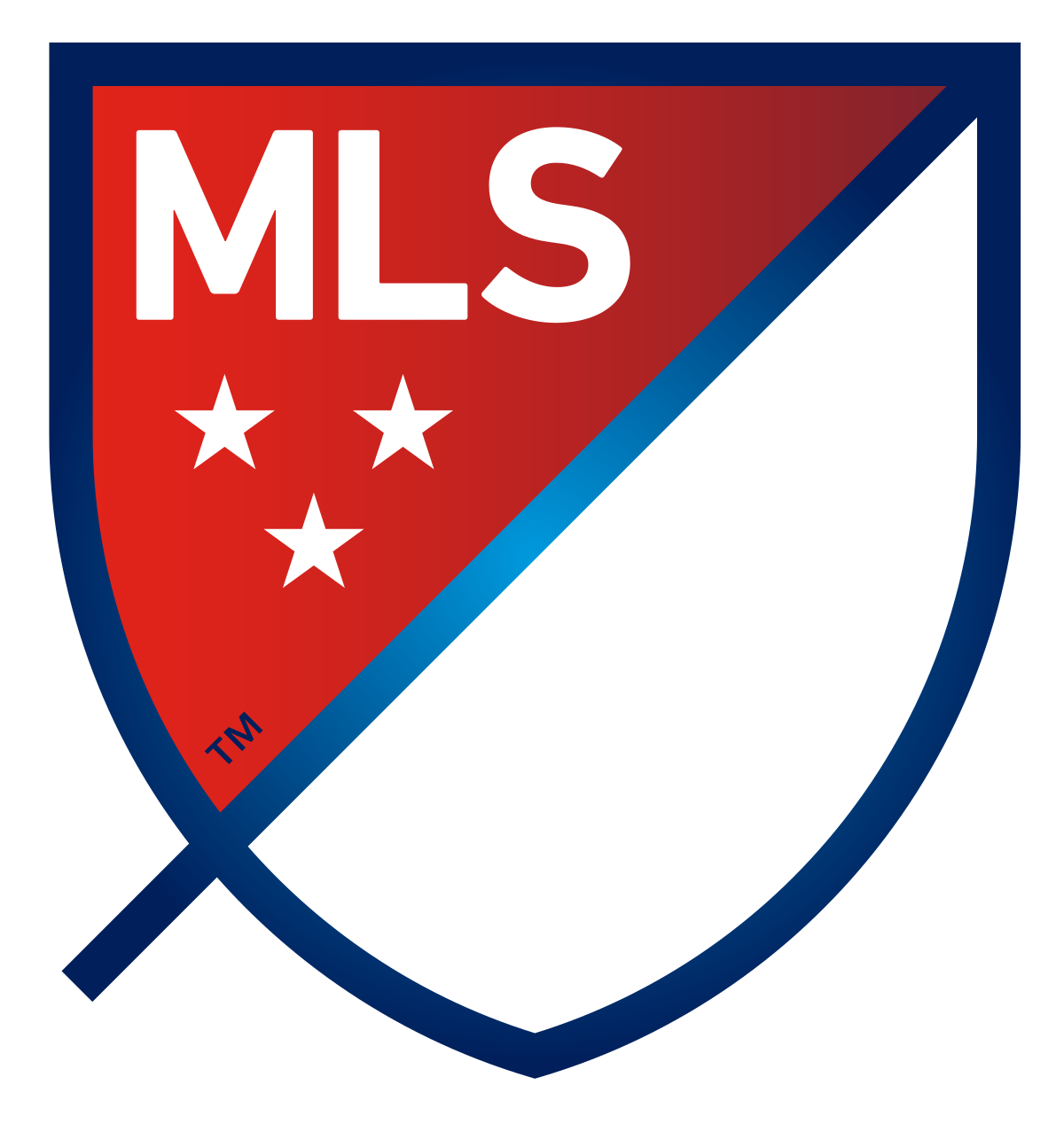 US Major League Soccer (MLS)
#
Player

Position

Pos

Team

Starts (subs)

Starts (subs)

Own Goals

OGs

1

Antonee Robinson

DEF

Fulham

Fulham

12.00

12 (0)

2

2

Alan Matturro Romero

Alan Matturro Romero

Genoa

DEF

Genoa

Genoa

1.02

1 (2)

1

3

Konstantinos Mavropanos

Konstantinos Mavropanos

West Ham United

DEF

West Ham United

West Ham United

1.01

1 (1)

1

4

Hugo Bueno

Hugo Bueno

Wolverhampton Wanderers

DEF

Wolverhampton Wanderers

Wolverhampton Wanderers

1.05

1 (5)

1

5

Attila Szalai

Attila Szalai

TSG Hoffenheim

DEF

TSG Hoffenheim

TSG Hoffenheim

3.00

3 (0)

1

6

Sebastiaan Bornauw

Sebastiaan Bornauw

VfL Wolfsburg

DEF

VfL Wolfsburg

VfL Wolfsburg

4.02

4 (2)

1

7

Lisandro Martinez

Lisandro Martínez

Manchester United

DEF

Manchester United

Manchester United

5.00

5 (0)

1

8

Florent Ogier

DEF

Clermont

Clermont

4.01

4 (1)

1

9

Maxime Esteve

DEF

Montpellier

Montpellier

5.00

5 (0)

1

10

Sergio Ramos

DEF

Sevilla

Sevilla

5.00

5 (0)

1

11

Marko Dmitrovic

GK

Sevilla

Sevilla

5.00

5 (0)

1

12

Pervis Estupinan

Pervis Estupinan

Brighton & Hove Albion

DEF

Brighton & Hove Albion

Brighton & Hove Albion

6.00

6 (0)

1

13

Adam Webster

Adam Webster

Brighton & Hove Albion

DEF

Brighton & Hove Albion

Brighton & Hove Albion

6.00

6 (0)

1

14

Keven Schlotterbeck

Keven Schlotterbeck

VfL Bochum 1848

DEF

VfL Bochum 1848

VfL Bochum 1848

6.02

6 (2)

1

15

Cenk Ozkacar

DEF

Valencia

Valencia

7.01

7 (1)

1

16

Rafael Zamora

Rafael Zamora

Deportivo Alaves

DEF

Deportivo Alaves

Deportivo Alaves

7.04

7 (4)

1

17

Olivier Deman

Olivier Deman

Werder Bremen

MID

Werder Bremen

Werder Bremen

7.01

7 (1)

1

18

Charles De Ketelaere

Charles De Ketelaere

Atalanta

MID

Atalanta

Atalanta

7.05

7 (5)

1

19

Raul Torrente Navarro

Raúl Torrente Navarro

Granada

DEF

Granada

Granada

7.02

7 (2)

1

20

Alberto Grassi

MID

Empoli

Empoli

7.04

7 (4)

1

21

Joel Matip

DEF

Liverpool

Liverpool

8.01

8 (1)

1

22

Dara O'Shea

DEF

Burnley

Burnley

8.01

8 (1)

1

23

Robin Knoche

Robin Knoche

FC Union Berlin

DEF

FC Union Berlin

FC Union Berlin

8.01

8 (1)

1

24

Dan-Axel Zagadou

Dan-Axel Zagadou

VfB Stuttgart

DEF

VfB Stuttgart

VfB Stuttgart

9.03

9 (3)

1

25

Warmed Omari

DEF

Rennes

Rennes

10.00

10 (0)

1

26

Ameen Al Dakhil

DEF

Burnley

Burnley

10.00

10 (0)

1

27

Cristian Romero

Cristian Romero

Tottenham Hotspur

DEF

Tottenham Hotspur

Tottenham Hotspur

11.00

11 (0)

1

28

Sepp van den Berg

Sepp van den Berg

FSV Mainz 05

DEF

FSV Mainz 05

FSV Mainz 05

9.02

9 (2)

1

29

Matias Vina

DEF

Sassuolo

Sassuolo

11.02

11 (2)

1

30

Bellerin

DEF

Real Betis

Real Betis

10.00

10 (0)

1

31

Kerkez Milos

Kerkez Milos

AFC Bournemouth

DEF

AFC Bournemouth

AFC Bournemouth

10.02

10 (2)

1

32

Jonas Fohrenbach

Jonas Föhrenbach

Heidenheim

DEF

Heidenheim

Heidenheim

10.01

10 (1)

1

33

Yoann Salmier

DEF

Le Havre

Le Havre

10.01

10 (1)

1

34

Ruben Dias

Rúben Dias

Manchester City

DEF

Manchester City

Manchester City

10.01

10 (1)

1

35

David Alaba

DEF

Real Madrid

Real Madrid

11.00

11 (0)

1

36

Felix Uduokhai

Felix Uduokhai

FC Augsburg

DEF

FC Augsburg

FC Augsburg

11.00

11 (0)

1

37

Robin Le Normand

Robin Le Normand

Real Sociedad

DEF

Real Sociedad

Real Sociedad

11.01

11 (1)

1

38

Arouna Sangante

DEF

Le Havre

Le Havre

11.00

11 (0)

1

39

Abdel Abqar

Abdel Abqar

Deportivo Alaves

DEF

Deportivo Alaves

Deportivo Alaves

11.00

11 (0)

1

40

Ashley Young

DEF

Everton

Everton

12.00

12 (0)

1

41

Federico Gatti

DEF

Juventus

Juventus

11.01

11 (1)

1

42

Tom Lockyer

DEF

Luton Town

Luton Town

12.00

12 (0)

1

43

Joel Ward

DEF

Crystal Palace

Crystal Palace

12.00

12 (0)

1

44

Matty Cash

DEF

Aston Villa

Aston Villa

13.00

13 (0)

1

45

Benjamin Lecomte

Benjamin Lecomte

Montpellier

GK

Montpellier

Montpellier

12.00

12 (0)

1

46

Emiliano Martinez

Emiliano Martínez

Aston Villa

GK

Aston Villa

Aston Villa

12.00

12 (0)

1

47

Waldemar Anton

Waldemar Anton

VfB Stuttgart

DEF

VfB Stuttgart

VfB Stuttgart

12.00

12 (0)

1

48

Alberto Dossena

DEF

Cagliari

Cagliari

12.01

12 (1)

1

49

Steve Mandanda

GK

Rennes

Rennes

13.00

13 (0)

1

50

Jordan Pickford

GK

Everton

Everton

13.00

13 (0)

1

51

Wes Foderingham

Wes Foderingham

Sheffield United

GK

Sheffield United

Sheffield United

13.00

13 (0)

1

52

Florian Lejeune

Florian Lejeune

Rayo Vallecano

DEF

Rayo Vallecano

Rayo Vallecano

14.00

14 (0)

1

53

Fabio Cristian Chiarodia

Fabio Cristian Chiarodia

Borussia Monchengladbach

DEF

Borussia Monchengladbach

Borussia Monchengladbach

0.03

0 (3)

0

54

Edan Diop

MID

Monaco

Monaco

0.02

0 (2)

0

55

Arne Maier

MID

FC Augsburg

FC Augsburg

0.03

0 (3)

0

56

Andreas Hanche-Olsen

Andreas Hanche-Olsen

FSV Mainz 05

DEF

FSV Mainz 05

FSV Mainz 05

1.01

1 (1)

0

57

Igor Carioca

DEF

Lorient

Lorient

0.03

0 (3)

0

58

Chris Richards

Chris Richards

Crystal Palace

DEF

Crystal Palace

Crystal Palace

1.03

1 (3)

0

59

Alessandro Di Pardo

Alessandro Di Pardo

Cagliari

DEF

Cagliari

Cagliari

0.06

0 (6)

0

60

Oliver Christensen

Oliver Christensen

Fiorentina

GK

Fiorentina

Fiorentina

2.00

2 (0)

0

61

Michael Keane

DEF

Everton

Everton

2.02

2 (2)

0

62

Arnau Martinez

MID

Almeria

Almeria

3.05

3 (5)

0

63

Mattia Viti

DEF

Sassuolo

Sassuolo

3.01

3 (1)

0

64

Fabio Silva

Fábio Silva

Wolverhampton Wanderers

FWD

Wolverhampton Wanderers

Wolverhampton Wanderers

3.05

3 (5)

0

65

Jens Cajuste

MID

Napoli

Napoli

2.09

2 (9)

0

66

Chrislain Matsima

DEF

Monaco

Monaco

3.02

3 (2)

0

67

Yacine Adli

MID

Milan

Milan

4.01

4 (1)

0

68

Nicolas Viola

MID

Cagliari

Cagliari

2.05

2 (5)

0

69

Chris Wood

Chris Wood

Nottingham Forest

FWD

Nottingham Forest

Nottingham Forest

3.08

3 (8)

0

70

Carlos Benavidez

Carlos Benavidez

Deportivo Alaves

MID

Deportivo Alaves

Deportivo Alaves

3.06

3 (6)

0

71

Sebastien Haller

Sébastien Haller

Borussia Dortmund

FWD

Borussia Dortmund

Borussia Dortmund

4.05

4 (5)

0

72

Kouadio Kone

Kouadio Koné

Borussia Monchengladbach

MID

Borussia Monchengladbach

Borussia Monchengladbach

4.01

4 (1)

0

73

Joe Rothwell

Joe Rothwell

AFC Bournemouth

MID

AFC Bournemouth

AFC Bournemouth

3.06

3 (6)

0

74

Carlos Fernandez

Carlos Fernández

Real Sociedad

FWD

Real Sociedad

Real Sociedad

5.03

5 (3)

0

75

Christian GroSs

Christian Groß

Werder Bremen

MID

Werder Bremen

Werder Bremen

4.03

4 (3)

0

76

Danilo

MID

Nottingham Forest

Nottingham Forest

5.02

5 (2)

0

77

Anthony Rouault

Anthony Rouault

VfB Stuttgart

DEF

VfB Stuttgart

VfB Stuttgart

5.02

5 (2)

0

78

Rui Silva

GK

Real Betis

Real Betis

5.00

5 (0)

0

79

Iago

DEF

FC Augsburg

FC Augsburg

4.05

4 (5)

0

80

Kenny Tete

DEF

Fulham

Fulham

5.00

5 (0)

0

81

Leonardo Bonucci

Leonardo Bonucci

FC Union Berlin

DEF

FC Union Berlin

FC Union Berlin

6.00

6 (0)

0

82

Marco Carnesecchi

Marco Carnesecchi

Atalanta

GK

Atalanta

Atalanta

5.00

5 (0)

0

83

Kudus Mohammed

Kudus Mohammed

West Ham United

MID

West Ham United

West Ham United

4.06

4 (6)

0

84

Aissa Mandi

DEF

Villarreal

Villarreal

5.02

5 (2)

0

85

Kevin Akpoguma

Kevin Akpoguma

TSG Hoffenheim

DEF

TSG Hoffenheim

TSG Hoffenheim

4.04

4 (4)

0

86

Jordan Lotomba

DEF

Nice

Nice

5.04

5 (4)

0

87

John Egan

John Egan

Sheffield United

DEF

Sheffield United

Sheffield United

6.00

6 (0)

0

88

Ansgar Knauff

Ansgar Knauff

Eintracht Frankfurt

FWD

Eintracht Frankfurt

Eintracht Frankfurt

6.03

6 (3)

0

89

Junior Mwanga

DEF

Strasbourg

Strasbourg

6.01

6 (1)

0

90

Vitinho

DEF

Burnley

Burnley

6.01

6 (1)

0

91

Sebastian Walukiewicz

Sebastian Walukiewicz

Empoli

DEF

Empoli

Empoli

6.02

6 (2)

0

92

Cyle Larin

FWD

Mallorca

Mallorca

4.09

4 (9)

0

93

Marius Wolf

Marius Wolf

Borussia Dortmund

DEF

Borussia Dortmund

Borussia Dortmund

6.04

6 (4)

0

94

Marius Bulter

Marius Bülter

TSG Hoffenheim

FWD

TSG Hoffenheim

TSG Hoffenheim

6.06

6 (6)

0

95

Copete

DEF

Mallorca

Mallorca

7.00

7 (0)

0

96

Alex Sola

Alex Sola

Deportivo Alaves

DEF

Deportivo Alaves

Deportivo Alaves

7.03

7 (3)

0

97

Josh Doig

DEF

Hellas Verona

Hellas Verona

8.00

8 (0)

0

98

Ruan Netto

DEF

Sassuolo

Sassuolo

7.02

7 (2)

0

99

Victor Kristansen

DEF

Bologna

Bologna

6.04

6 (4)

0

100

Cucurella

DEF

Chelsea

Chelsea

6.01

6 (1)

0

101

Ruben Vargas

FWD

FC Augsburg

FC Augsburg

7.03

7 (3)

0

102

Samuel Moutoussamy

MID

Nantes

Nantes

6.07

6 (7)

0

103

Scott McTominay

Scott McTominay

Manchester United

MID

Manchester United

Manchester United

7.03

7 (3)

0

104

Formose Mendy

DEF

Lorient

Lorient

7.01

7 (1)

0

105

Corentin Tolisso

Corentin Tolisso

Olympique Lyonnais

MID

Olympique Lyonnais

Olympique Lyonnais

7.02

7 (2)

0

106

Danny da Costa

Danny da Costa

FSV Mainz 05

DEF

FSV Mainz 05

FSV Mainz 05

7.03

7 (3)

0

107

Jean-Kevin Duverne

DEF

Nantes

Nantes

7.01

7 (1)

0

108

Rasmus Hojlund

Rasmus Højlund

Manchester United

FWD

Manchester United

Manchester United

8.01

8 (1)

0

109

Jovane Cabral

FWD

Salernitana

Salernitana

8.01

8 (1)

0

110

Souleymane Toure

DEF

Lorient

Lorient

8.00

8 (0)

0

111

Philipp Max

Philipp Max

Eintracht Frankfurt

DEF

Eintracht Frankfurt

Eintracht Frankfurt

9.02

9 (2)

0

112

Stefan Mitrovic

DEF

Getafe

Getafe

9.00

9 (0)

0

113

Luka Ilic

MID

Torino

Torino

8.04

8 (4)

0

114

Issa Diop

DEF

Fulham

Fulham

8.00

8 (0)

0

115

Niklas Dorsch

MID

FC Augsburg

FC Augsburg

9.01

9 (1)

0

116

Matej Maglica

Matej Maglica

Darmstadt 98

DEF

Darmstadt 98

Darmstadt 98

9.01

9 (1)

0

117

Juan Musso

GK

Atalanta

Atalanta

8.00

8 (0)

0

118

Cedric Zesiger

Cedric Zesiger

VfL Wolfsburg

DEF

VfL Wolfsburg

VfL Wolfsburg

8.01

8 (1)

0

119

Matteo Lovato

DEF

Salernitana

Salernitana

8.01

8 (1)

0

120

Kevin Kampl

MID

RB Leipzig

RB Leipzig

8.02

8 (2)

0

121

Riccardo Calafiori

Riccardo Calafiori

Bologna

DEF

Bologna

Bologna

8.02

8 (2)

0

122

Ivan Ordets

Ivan Ordets

VfL Bochum 1848

DEF

VfL Bochum 1848

VfL Bochum 1848

9.00

9 (0)

0

123

Melendo

MID

Granada

Granada

10.02

10 (2)

0

124

Perr Schuurs

DEF

Torino

Torino

9.00

9 (0)

0

125

Luca Netz

Luca Netz

Borussia Monchengladbach

DEF

Borussia Monchengladbach

Borussia Monchengladbach

9.01

9 (1)

0

126

Ilario Monterisi

Ilario Monterisi

Frosinone

DEF

Frosinone

Frosinone

9.02

9 (2)

0

127

Viktor Tsygankov

FWD

Girona

Girona

10.02

10 (2)

0

128

Aridane

DEF

Rayo Vallecano

Rayo Vallecano

9.00

9 (0)

0

129

Matteo Cancellieri

FWD

Empoli

Empoli

10.03

10 (3)

0

130

Edgar Gonzalez

DEF

Almeria

Almeria

10.00

10 (0)

0

131

Navas

DEF

Sevilla

Sevilla

9.03

9 (3)

0

132

Tim Siersleben

DEF

Heidenheim

Heidenheim

9.00

9 (0)

0

133

Edson Alvarez

Edson Álvarez

West Ham United

MID

West Ham United

West Ham United

10.01

10 (1)

0

134

Moises Caicedo Corozo

Moisés Caicedo Corozo

Chelsea

MID

Chelsea

Chelsea

9.02

9 (2)

0

135

Iddrisu Baba

MID

Almeria

Almeria

9.05

9 (5)

0

136

Ivan Villar

GK

Celta de Vigo

Celta de Vigo

10.00

10 (0)

0

137

Alessandro Buongiorno

Alessandro Buongiorno

Torino

DEF

Torino

Torino

10.00

10 (0)

0

138

Omar Marmoush

Omar Marmoush

Eintracht Frankfurt

FWD

Eintracht Frankfurt

Eintracht Frankfurt

10.02

10 (2)

0

139

Eray Comert

DEF

Nantes

Nantes

9.01

9 (1)

0

140

Lorenzo Pirola

Lorenzo Pirola

Salernitana

DEF

Salernitana

Salernitana

10.01

10 (1)

0

141

Festy Ebosele

MID

Udinese

Udinese

10.03

10 (3)

0

142

Anthony Jung

Anthony Jung

Werder Bremen

DEF

Werder Bremen

Werder Bremen

10.01

10 (1)

0

143

Mats Hummels

Mats Hummels

Borussia Dortmund

DEF

Borussia Dortmund

Borussia Dortmund

11.00

11 (0)

0

144

Fabiano Parisi

DEF

Fiorentina

Fiorentina

10.00

10 (0)

0

145

J. Gomes da Silva

J. Gomes da Silva

Wolverhampton Wanderers

MID

Wolverhampton Wanderers

Wolverhampton Wanderers

11.01

11 (1)

0

146

A. Seidu

DEF

Clermont

Clermont

10.01

10 (1)

0

147

Eric Martel

MID

FC Koln

FC Koln

10.00

10 (0)

0

148

Giovanni Gonzalez

Giovanni Gonzalez

Mallorca

DEF

Mallorca

Mallorca

10.03

10 (3)

0

149

Thibault De Smet

DEF

Reims

Reims

10.03

10 (3)

0

150

Alphonso Davies

Alphonso Davies

FC Bayern Munchen

DEF

FC Bayern Munchen

FC Bayern Munchen

10.01

10 (1)

0

151

Hee Chan Hwang

Hee Chan Hwang

Wolverhampton Wanderers

FWD

Wolverhampton Wanderers

Wolverhampton Wanderers

10.03

10 (3)

0

152

Cristian Casseres

Cristian Casseres

Toulouse

MID

Toulouse

Toulouse

11.01

11 (1)

0

153

Lilian Brassier

DEF

Brest

Brest

10.00

10 (0)

0

154

Robin Gosens

Robin Gosens

FC Union Berlin

MID

FC Union Berlin

FC Union Berlin

10.02

10 (2)

0

155

Theo Hernandez

DEF

Milan

Milan

10.00

10 (0)

0

156

Jeremy Le Douaron

FWD

Brest

Brest

12.00

12 (0)

0

157

Benjamin Henrichs

Benjamin Henrichs

RB Leipzig

DEF

RB Leipzig

RB Leipzig

10.01

10 (1)

0

158

Giorgos Kyriakopoulos

Giorgos Kyriakopoulos

Monza

MID

Monza

Monza

11.01

11 (1)

0

159

Moritz Nicolas

Moritz Nicolas

Borussia Monchengladbach

GK

Borussia Monchengladbach

Borussia Monchengladbach

10.00

10 (0)

0

160

Tomas Soucek

Tomáš Souček

West Ham United

MID

West Ham United

West Ham United

11.01

11 (1)

0

161

Norbert Gyomber

Norbert Gyömbér

Salernitana

DEF

Salernitana

Salernitana

11.00

11 (0)

0

162

Warren Zaire Emery

Warren Zaire Emery

Paris Saint Germain

MID

Paris Saint Germain

Paris Saint Germain

10.01

10 (1)

0

163

Denis Zakaria

MID

Monaco

Monaco

10.01

10 (1)

0

164

Salis Abdul Samed

MID

Lens

Lens

10.03

10 (3)

0

165

Morgan Sanson

MID

Nice

Nice

11.02

11 (2)

0

166

Soungoutou Magassa

DEF

Monaco

Monaco

11.00

11 (0)

0

167

Gorka Guruzeta

Gorka Guruzeta

Athletic Club

FWD

Athletic Club

Athletic Club

13.01

13 (1)

0

168

Matias Soule Malvano

Matìas Soulè Malvano

Frosinone

FWD

Frosinone

Frosinone

11.00

11 (0)

0

169

Aleksandar Sedlar

Aleksandar Sedlar

Deportivo Alaves

DEF

Deportivo Alaves

Deportivo Alavés

11.00

11 (0)

0

170

Max Aarons

Max Aarons

AFC Bournemouth

DEF

AFC Bournemouth

AFC Bournemouth

11.01

11 (1)

0

171

Ryan Christie

Ryan Christie

AFC Bournemouth

MID

AFC Bournemouth

AFC Bournemouth

12.01

12 (1)

0

172

Ivan Martin

MID

Girona

Girona

12.01

12 (1)

0

173

Achraf Hakimi

Achraf Hakimi

Paris Saint Germain

DEF

Paris Saint Germain

Paris Saint Germain

11.00

11 (0)

0

174

Oliver Norwood

Oliver Norwood

Sheffield United

MID

Sheffield United

Sheffield United

11.01

11 (1)

0

175

Haktab Traore

DEF

Heidenheim

Heidenheim

11.01

11 (1)

0

176

Pascal GroSs

Pascal Groß

Brighton & Hove Albion

MID

Brighton & Hove Albion

Brighton & Hove Albion

11.00

11 (0)

0

177

Vincenzo Grifo

Vincenzo Grifo

SC Freiburg

FWD

SC Freiburg

SC Freiburg

11.01

11 (1)

0

178

Javier Munoz

MID

Las Palmas

Las Palmas

11.04

11 (4)

0

179

Guido Rodriguez

Guido Rodríguez

Real Betis

MID

Real Betis

Real Betis

12.01

12 (1)

0

180

Andre Ferreira

GK

Granada

Granada

11.00

11 (0)

0

181

Pietro Terracciano

Pietro Terracciano

Fiorentina

GK

Fiorentina

Fiorentina

11.00

11 (0)

0

182

Jean-Charles Castelletto

Jean-Charles Castelletto

Nantes

DEF

Nantes

Nantes

11.00

11 (0)

0

183

Jarrad Branthwaite

Jarrad Branthwaite

Everton

DEF

Everton

Everton

11.00

11 (0)

0

184

Sergio Akieme

DEF

Almeria

Almeria

11.00

11 (0)

0

185

Patrick Ciurria

MID

Monza

Monza

12.01

12 (1)

0

186

Nikola Milenkovic

Nikola Milenković

Fiorentina

DEF

Fiorentina

Fiorentina

11.01

11 (1)

0

187

Gregor Kobel

Gregor Kobel

Borussia Dortmund

GK

Borussia Dortmund

Borussia Dortmund

12.00

12 (0)

0

188

Thierry Correia

DEF

Valencia

Valencia

13.00

13 (0)

0

189

Daniel Boloca

MID

Sassuolo

Sassuolo

12.00

12 (0)

0

190

Chumi

DEF

Almeria

Almeria

11.01

11 (1)

0

191

Mark Flekken

GK

Brentford

Brentford

12.00

12 (0)

0

192

Jonathan Gradit

DEF

Lens

Lens

12.00

12 (0)

0

193

Lennard Maloney

Lennard Maloney

Heidenheim

MID

Heidenheim

Heidenheim

12.00

12 (0)

0

194

Federico Baschirotto

Federico Baschirotto

Lecce

DEF

Lecce

Lecce

12.00

12 (0)

0

195

Diogo Leite

Diogo Leite

FC Union Berlin

DEF

FC Union Berlin

FC Union Berlin

12.00

12 (0)

0

196

Nelson Semedo

Nélson Semedo

Wolverhampton Wanderers

DEF

Wolverhampton Wanderers

Wolverhampton Wanderers

12.00

12 (0)

0

197

Tim Ream

DEF

Fulham

Fulham

12.00

12 (0)

0

198

Nayef Aguerd

Nayef Aguerd

West Ham United

DEF

West Ham United

West Ham United

12.00

12 (0)

0

199

Philipp Lienhart

Philipp Lienhart

SC Freiburg

DEF

SC Freiburg

SC Freiburg

12.00

12 (0)

0

200

Joris Chotard

MID

Montpellier

Montpellier

12.00

12 (0)

0

201

Ylber Ramadani

MID

Lecce

Lecce

12.00

12 (0)

0

202

Lewis Dunk

Lewis Dunk

Brighton & Hove Albion

DEF

Brighton & Hove Albion

Brighton & Hove Albion

12.00

12 (0)

0

203

Samuel Costa

MID

Mallorca

Mallorca

11.03

11 (3)

0

204

Heung-Min Son

Heung-Min Son

Tottenham Hotspur

FWD

Tottenham Hotspur

Tottenham Hotspur

13.00

13 (0)

0

205

Lautaro Martinez

FWD

Inter

Inter

12.01

12 (1)

0

206

Jeremy Toljan

DEF

Sassuolo

Sassuolo

12.00

12 (0)

0

207

Kevin Muller

GK

Heidenheim

Heidenheim

12.00

12 (0)

0

208

Patrick Mainka

DEF

Heidenheim

Heidenheim

12.00

12 (0)

0

209

Sam Beukema

DEF

Bologna

Bologna

12.00

12 (0)

0

210

Oliver Baumann

Oliver Baumann

TSG Hoffenheim

GK

TSG Hoffenheim

TSG Hoffenheim

12.00

12 (0)

0

211

Bernardo

DEF

VfL Bochum 1848

VfL Bochum 1848

12.00

12 (0)

0

212

Valentin Gendrey

DEF

Lecce

Lecce

12.01

12 (1)

0

213

Alex Suarez

DEF

Las Palmas

Las Palmas

13.00

13 (0)

0

214

Gautier Lloris

DEF

Le Havre

Le Havre

13.00

13 (0)

0

215

Alejandro Catena

DEF

Osasuna

Osasuna

13.00

13 (0)

0

216

Luca Caldirola

DEF

Monza

Monza

13.00

13 (0)

0

217

Guillaume Restes

GK

Toulouse

Toulouse

13.00

13 (0)

0

218

Carl Starfelt

Carl Starfelt

Celta de Vigo

DEF

Celta de Vigo

Celta de Vigo

13.00

13 (0)

0

219

David Garcia

DEF

Osasuna

Osasuna

13.00

13 (0)

0

220

Sam Johnstone

Sam Johnstone

Crystal Palace

GK

Crystal Palace

Crystal Palace

13.00

13 (0)

0

221

Rui Patricio

GK

Roma

Roma

13.00

13 (0)

0

222

William Saliba

DEF

Arsenal

Arsenal

13.00

13 (0)

0

223

Bryan Cristante

MID

Roma

Roma

13.00

13 (0)

0

224

Rasmus Nicolaisen

Rasmus Nicolaisen

Toulouse

DEF

Toulouse

Toulouse

13.00

13 (0)

0

225

Oscar Mingueza

Óscar Mingueza

Celta de Vigo

DEF

Celta de Vigo

Celta de Vigo

13.01

13 (1)

0

226

Alfonso Espino

Alfonso Espino

Rayo Vallecano

DEF

Rayo Vallecano

Rayo Vallecano

14.00

14 (0)

0

227

Kirian Rodriguez

Kirian Rodríguez

Las Palmas

MID

Las Palmas

Las Palmas

14.01

14 (1)

0

228

Giorgi Mamardashvili

Giorgi Mamardashvili

Valencia

GK

Valencia

Valencia

14.00

14 (0)

0

229

Filip Jorgensen

Filip Jörgensen

Villarreal

GK

Villarreal

Villarreal

14.00

14 (0)

0

230

Nemanja Maksimovic

MID

Getafe

Getafe

15.00

15 (0)

0

231

David Soria

GK

Getafe

Getafe

15.00

15 (0)

0
To find these stats faster next time, search "TPP Own Goal Stats" on Google. If the stats on this page have not updated, then please clear your cache.
TPP Own Goal Player Stats Table
Own goals can feel like a punch in the gut for any football fan. On the other hand, using our player own goal stats could be just the tool to add to your betting portfolio. Here's the best way to use these stats:
Filter through the stats to find a player's information, including their full name, position, club, the number of starts and subs – and, of course, what you're here for – the number of own goals they have scored.

Refine your search by position. To do this, select one of the five buttons on the left of the table. I suggest ticking 'PER 90' and 'MINIMUM 40% APPEARANCES' to weed out the players who haven't been involved much.

Choose a particular league or tournament using the first drop-down menu and the toggle bar on the left. You can also switch between the latest and previous season's statistics with the second drop-down option.
Players With The Most Own Goals
| Career Own Goals | Player | Years Active |
| --- | --- | --- |
| 10 | Richard Dunne | 1996 – 2015 |
| 8 | Franco Baresi | 1977-1997 |
| 8 | Ricardo Ferri | 1981 -1996 |
| 7 | Jamie Carragher | 1996 – 2013 |
| 7 | Martin Skrtel | 2001 – Active |
| 7 | Phil Jagielka | 2000 – 2023 |
There are several players who have scored two own goals in one match. In the Premier League, four players have done so: Jamie Carragher (1999), Michael Proctor (2003), Jonathan Walters (2013), and Wes Fous (2022).
Only one male player has scored a hat trick of own goals: Stan Van Den Buys in 1994/95. Playing for Germinal Ekeren in the Belgium Pro League, Van Den Buys' side lost 3-2 on the night, proving that in football, even the most dubious of records can be set!
Premier League Most Own Goals in 1 Match
| Player | Team | Own Goals | Match | Season |
| --- | --- | --- | --- | --- |
| Jamie Carragher | Liverpool | 2 | 3 – 2 loss Vs Manchester United | 1999 / 2000 |
| Michael Proctor | Sunderland | 2 | 3 – 1 loss Vs Charlton | 2002 / 2003 |
| Jonathan Walters | Stoke | 2 | 4 – 0 loss Vs Chelsea | 2012 / 2013 |
| Wout Faes | Leicester | 2 | 2 – 1 loss Vs Liverpool | 2022 / 2023 |
In an equally rare and remarkable turn of events, Meikayla Moore scored a perfect hat trick of own goals during New Zealand's match against the USA in the 2019 SheBelieves Cup.
Which Bets Factor in Own Goals?
In order to be fully equipped to place your bets, it's important to understand when an own goal counts for a bet and when it doesn't. This table should give you all you need to know about betting on own goals.
These wagers typically focus on the overall number of goals scored in a match, wherein the identity of the goalscorer in question doesn't count.
Here are a few examples of such bets:
The below wagers hinge on the identity of the goalscorer in order for you to land a payout, so they do not factor in own goals. Examples:
Defenders are the most likely culprit
Defenders have consistently caused the most own goals. You may be thinking that the same must be true for goalkeepers – but in reality, there's a much greater chance that a cross or shot is deflected by a defender. Not to mention that there are more defenders on the pitch than goalkeepers.
Take a look below at the stats from 2022/23 season covering all available leagues to prove it.
Lightening rarely strikes twice
Another interesting statistic is that from the 148 players who scored an own goal, only nine of them scored two own goals. Furthermore, none have scored more, which is typical in most seasons. To put that into perspective, only 6% of players last season scored two own goals.
3 Tips for Betting on 'Own Goals' – Ranked
Know what counts as an own goal bet and what doesn't. It can vary from bookmaker to bookmaker.
Defenders are more likely to shoot an own goal.
If a player has scored an own goal already, look elsewhere.
Which League Do You Offer Own Goals Statistics for?
DFB Pokal
Copa Del Rey
Coupe de France
Scottish Cup
Scottish League Cup
Copa do Brazil
American Leagues Cup
AFC Champions League
AFC Cup
Holland – Eredivisie
Portugal – Primeira Liga
Belgium – First Division A
Scotland – Premiership & Championship
Norway – Eliteserien
Turkey – Süper Lig
Ukraine – 1. Liga
Switzerland – Super League
Russia – Premier Liga
Greece – Superleague
Sweden – Allsvenskan
Brazil – Serie A
Argentina – Premiera Division
USA – MLS
Australia – A League
Saudi Arabia – Saudi Pro League
ThePuntersPage Final Say
Own goals often come as a surprise to everyone, especially the scorer. When looking to place a bet, be sure to keep this page bookmarked! Numbers don't lie, and you can find all the own goal statistics you need right here.
own goal stats FAQs
No, own goals are not included in a player's total goal count.
Richard Dunne can claim the most own goals scored in football history, with 10 throughout his 20-year career.
Yes, it has happened before, although not regularly. In the Premier League, Jamie Carragher was the first to do it in 1999, and Wout Faes achieved the unfortunate feat last season.
Stan Van Den Buys is the only player to have scored three own goals in a match. He did so while playing for Germinal Ekeren against Anderlecht in the 94/95 season – they lost 3-2.
Own goal count in any team market such as scorecast, correct score, and number of goals. Individual markets such as anytime/first/last goal scorers don't include own goals.
In "Both Teams to Score" bets, own goals do count towards the tally of the team that gains the advantage from the goal.