FIFA Club World Cup Betting
The FIFA Club World Cup brings the best teams from domestic tournaments around the world together to battle it out for international recognition.
FIFA Club World Cup Betting
Running through mid-December, the FIFA Club World Cup is not only a mesmerising display of skill of the best teams in the world, but also finally answers those schoolyard questions about who would win when it comes to the best of the best from the likes of the Premiership, La Liga, Serie A, Bundesliga and many more.
Top Table
Bookmaker
Benefits
1
• Betting exchange provides terrific odds
• Football exclusive promotions
• Available on mobile

VISIT

2
• Easy to sign up
• Includes £10 risk free risk bet
• High-quality odds

VISIT

3
• Huge amount of betting markets
• Early payout options
• Wide variety of promotions


VISIT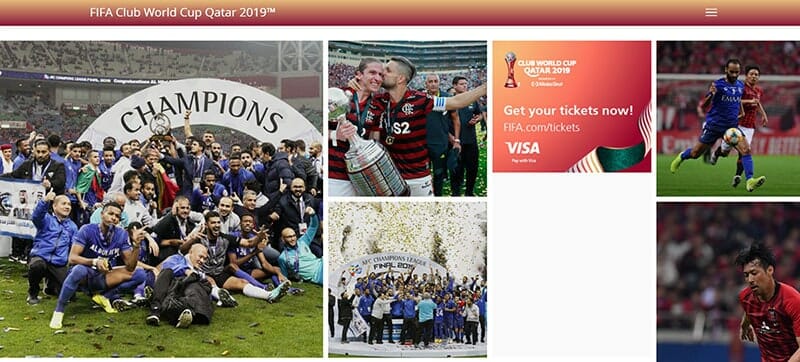 Open free account with Betfair
Despite not being as well known as the World Cup itself, the chemistry and experience of teams that play together day in day out can actually produce higher quality games in many instances and has been providing one of the most interesting football tournaments around since the turn of the millennium.
It's a beautiful example of how modern innovations can still improve the classic game of football. In a sense then, it's very much like online gaming, which through innovation and competition, now creates a better betting experience all round. And when you combine those two things, you end up with something truly magical.
The only problem is that there's so many bookmakers to choose from, often people don't know where to begin. Well, we are here to help. If you check out the table above, you'll find our hand-picked choices for the best bookmakers for the FIFA Club World Cup betting markets.
How the Tournament Works
We've already said that this tournament is all about bringing together the best in club football, but how exactly do you decide who the best contenders in club football are?
Qualification is earned through winning various Champions Leagues. The winners of the Qatar Stars League and the OFC Champions League both qualify for the first round. The winners of the CONCACAF Champions league, the CAF Champions League and the AFC Champions League qualify for the second round, and the winners of the UEFA Champions League and the Copa Liberatores qualify for the semi-finals.

Essentially, football teams get into this tournament by having already won their continent's club competition. The differences in the level of the tournament entered is based on the perceived difficulty of those tournaments, meaning that the UEFA Champions League and Copa Libertadores are considered the toughest.
How this works in terms of structure is as follows: there is a play off round between the winner of the Qatar Stars League and the OFC Champions League. The winner of this game goes onto the quarter-final round. In the quarter final round, they will be met by the winners of the CONCACAF Champions League, the CAF Champions League and the AFC Champions League. The two winners of this round will go on to face the winner of the Copa Libertadores and the winner of the UEFA Champions League in the semi-final round. The winners of the semi-final round will then meet in the final.
To put it simply, the winner of the OFC Champions League, for instance, would need to win four games to win this tournament, while the winner of the UEFA Champions League would only need to win two. However, this is based on the idea that the latter had a much more difficult road to qualify.
Here's a table to make things simple for you;
| | |
| --- | --- |
| Playoff Round | OFC Champions League Winner |
| | Qatar Stars League Winners |
| Quarterfinals | AFC Champions League Winner |
| | CONCACAF Champions League Winner |
| | CAF Champions League Winner |
| | Playoff Round Winner |
| Semi-Final Round | Copa Libertadores Winner |
| | UEFA Champions League Winner |
| | Quarterfinals Winners |
| Finals | Semi-finals Winners |
| | |
One final important thing to note is that the format of this tournament looks to change in 2021, where it will be expanded to include 24 teams and will take place in China. This is actually a source of some discontent and controversy among football fans, with some thinking it will harm the quality of the tournament.
We couldn't possibly speculate on the outcome of these changes. However, we can say that if you want to enjoy FIFA Club World Cup betting in its current form, there's a good chance you will only have the 2019 and 2020 editions to do so.
FIFA Club World Cup Qualified Teams
Well, we now know how these teams got into this tournament, so it's time to look at who they actually are and what we think their chances are. We'll start off with those who qualified to the Playoff Round and go forward from there.
Al-Sadd
While there are few people who believe that Al-Sadd will go all the way in this tournament, we certainly think they have enough in them to have a tournament to be proud of as the representative of the host nation. Not only do they have the homefield advantage but also have several players who won this year's Asian Cup, including ace striker Baghdad Bounedjah, but also former two-time Club World Cup winner Xavi as their manager.
Hienghene Sport
Meeting them in that playoff match will be Hienghene Sport who walk on untrodden ground as the first new Caledonian side to participate in the tournament. Their win in the OFC Champions League was unexpected. However, considering that no Oceanic representative has passed the playoffs in the last five years, they will need to truly amaze to get far in this tournament.
Monterrey
Football was long overlooked by American audiences, but the success of the women's international team has a lit a fire of passion and popularity that we hope will bear fruit in the coming years. Monterrey will certainly be looking to exceed expectations and at least make it past the quarterfinals with their sharp, aggressive play style.
Al-Hilal
Another Club World Cup debut here as Al-Hilal are not only making their first ever appearance but are also the first representative of Saudi Arabia since 2005. They are a team with hidden depths thanks to an extremely tough defence and an often-underrated level of firepower. They come into this match with multiple clean sheets and have proven that they are a very tough side to break down.
Esperance de Tunis
History has not been kind to Esperance de Tunis as they have never made it past the quarterfinals despite multiple qualifications. They will be hoping that their success at home will finally translate on this epic stage and will likely be looking at star player Taha Yassine Khenessi to be the difference maker. The question remains though have they improved enough since last year to change their fortunes?
Flamengo
They are nothing if not dramatic. Thanks to a last gasp victory – one which further solidified Gabriel Barbosa as a footballing hero – in the Copa Libertadores, Flamengo have defied the odds to make it to the FIFA Club World Cup. If any qualification justifies skipping straight to the semi-final, this was it. They will have quite the job on their hands, however, considering their first opponents…
Liverpool
Considering just how completely European teams have dominated this tournament since its inception and especially the last decade, Liverpool will be keen to prove they belong alongside the likes of Barcelona and Real Madrid by winning this competition for the first time. And it would not be a surprise. From domestic to international, Liverpool have once again come of age. Are they the best in the world? This tournament will surely go a long way in proving it one way or another.
Betting Tips for the FIFA Club World Cup
Part of the reason why FIFA Club World Cup betting is so exciting is because it's such a unique take on international club football. Nothing provides a wider variety in that regard in terms of the scope of abilities as well as the geographical reach of this tournament.
Put it this way, here you could have Al-Sadd vs Liverpool in the finals of a major international tournament. Sure, it's a long shot but it's possible, and it's those possibilities which create such a unique buzz. And a unique tournament needs unique tactics, at least to a certain extent. Here we'll be looking at our top five betting tips for the FIFA Club World Cup.
1) Consider the role of the underdog
The mismatch of abilities often seen in these tournaments creates an interesting betting dilemma. It is always fun to route for the underdog team and especially when you have some big juicy odds at your disposal.
Approach this how you will, but we would say that the reason those odds are so good is because the chances are legitimately low. Possible doesn't mean likely. However, there's nothing wrong with dropping a smaller bet to enjoy the spectacle of seeing how far a team can go, especially if you add accumulators into the mix.
2) Research the domestic leagues
This is, of course, especially the case if you are looking to back one of the higher odds sides. You still need to be realistic in evaluating a team's abilities and play style, and the best way to do that is to check out how they perform in their day jobs. Yes, a look into the domestic leagues from around the world can be enlightening but does require some patience and studiousness.
3) Only bet on what you have the time to research
This is a follow on from our previous point because while researching the domestic leagues as much as possible is a great idea, it can be quite a challenge. Few tournaments have you betting on teams from leagues you may not even have heard of before. Therefore, be honest with yourself and if you simply do not have the time or willpower to make a smart bet, stick to where you can.
Say you have a set amount you want to bet: it would be wiser to place that money on a few markets that you understand than spreading it across many which you don't.
4) Remember the knock-out factor
Any smart bettor should know that anything can affect how a team plays and this includes both the type and importance of an event. There's no type of game more cut-throat than a knockout tournament and there's few events as important as that. With that in mind, check out how the team you are betting on generally performs under similar pressure in order to get an insight on how this format may affect the results.
5) Utilise your betting markets
We said that unique tactics are required for a unique tournament, but some pieces of betting advice are simply universal, and this is a great example. A variety of betting markets not only makes betting more interesting but also allows you to have more room to wager how you want tactically and smartly. So, utilise as many as you feel is fitting. And if you're unsure of what kind of betting markets are available to you, we have a quick rundown of some of our favourites.
Best Betting Options for the FIFA Club World Cup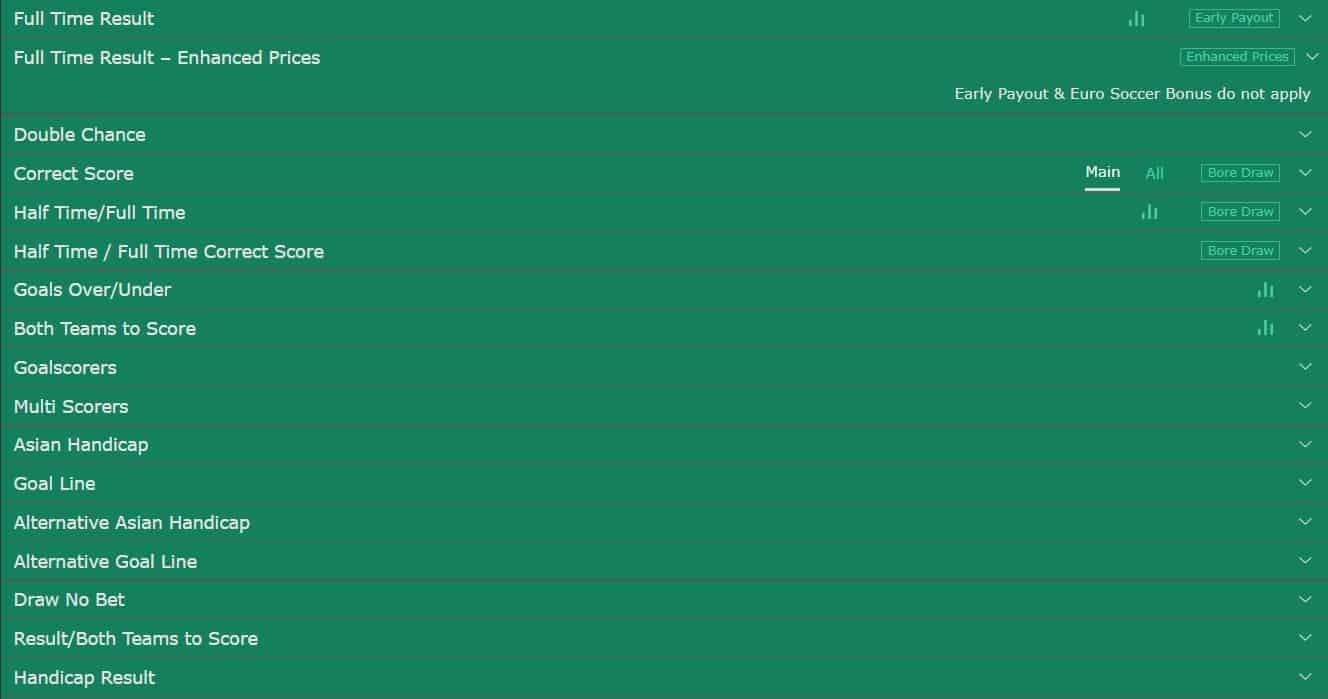 Open free account with Betfair
One of the best things about the modern betting world is the sheer amount of options that are available, and the FIFA Club World Cup is one of the finest examples for exactly that. However, with so many different markets to choose from, people often don't know where to begin. With that in mind, we are going to take a look at our favourite betting options for the FIFA Club World Cup.
Full time result
We know, we know, this is an obvious choice. But for a tournament so straightforward, a betting market this simple really does feel fitting. There's also an additional point to consider, which is that the full-time result only means by the end of 90 minutes plus injury time. This means that if a team plans on dragging the game out longer in the tournament, then a draw may be your best choice.
Asian Handicaps
The Asian Handicap market puts a goal handicap on each team based on how weak or strong they are perceived to be. This is absolutely ideal for any tournament which has teams that are considered to be very far apart in terms of ability. It allows you to watch a one-sided game but still have something on the line. It's an ideal partnership of markets here.
Double Chance
On a similar note, if you feel as though the team you are backing doesn't have too great a chance when it comes to winning the game and would like to strengthen that bet by also including the possibility of a draw, then the Double Chance market is perfect for you.
Total Goals By Team
This is similar to Asian Handicaps, however, whether you pass the threshold to win your bet is only contingent on how many goals the team you back have scored, and not how many their opponents have scored in return. This allows you to bet more on the kind of game you think it will be, as opposed to simply a result.
What makes this interesting in this tournament is how the pressure of it can affect a team's firepower. This really makes you analyse the game in a new and interesting way.
Sending Off In Match
Perfect for a leftfield bet on a passionate tournament such as this, you can bet on whether you think a team will have a player sent off by the end of the match. This is a really great way of analysing a team's aggression under pressure, and tests both your analysis of the team and the tournament as a whole.
History of the FIFA Club World Cup
If you feel like the FIFA Club World Cup doesn't get the coverage it deserves, we're inclined to agree with you. That being said, we think the reason that this tournament isn't always covered with the detail and gravity it deserves it because it remains a very young tournament, having first been contested at the turn of the millennium.
However, its origins began with tournaments like the Football World Championship in 1887, but more relevant examples include the Pequena Copa del Mundo and the Tournoi de Paris in the 1950s. In fact, the latter, which was contested between teams from Europe and South America, was billed as being the way to crown "the best in the world". This was won by Vasco da Gama, who shocked Real Madrid to take the title.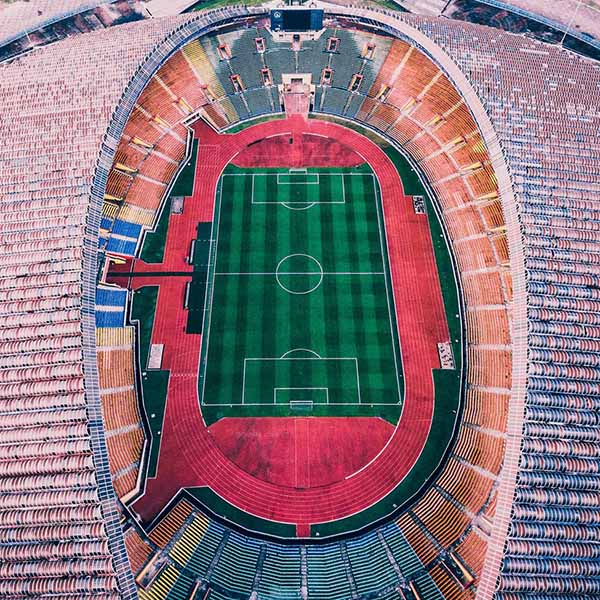 This was the first international tournament that Real Madrid had not managed to win, and they didn't exactly take it well. They demanded it be considered a friendly competition and started calling themselves world champions after winning the first Intercontinental Cup to much controversy. FIFA claimed they could not call themselves world champion because it did not include any champions from other confederations, which, to be fair, does make a lot of sense.
FIFA would not recognise the Intercontinental Cup until Asian and African champions were included. This was an issue for the Intercontinental Cup, as they desperately wanted supervision due to the increasingly aggressive play styles. This stalemate went on for decades, despite efforts from sponsors to make such an international club tournament a reality.
In the 1980s, there was hope in the form of the Toyoto Cup: a one-off match played in Japan. The huge amount of money invested into this project reignited hopes. Unfortunately though, the refusal of UEFA and CONMEBOL to allow their clubs to compete in the Intercontinental Cup once again extinguished them.
The idea wouldn't rear its head again until 1993. By this time, each confederation had a stable, well regulated continental championship. FIFA, therefore, felt the time was right to hold such a competition, and began selecting candidates to host. Eventually, Brazil was selected. It made millions in television deals with 15 broadcasters across five continents. It came a year late, but the tournament finally took place in 2000. Vasco de Gama looked like they may repeat history, but Corinthians stole the day and the tournament, winning 4-3 on penalties.
The second edition of the tournament was supposed to take place the following year. However, the collapse of FIFA's marketing partner International Sport and Leisure cancelled that year and attempts to get it going again in 2003 also failed.  At this point, the Intercontinental and Club World Championships finally merged, and the 2005 version of the FIFA Club World Cup arose from their ashes.
This version was shorted, contained just six continental champions and had a fancy new trophy. There have been minor changes since then, but things have largely remained the same. In fact, the next big step in the FIFA Club World Cup looks to be its expansion in 2021.
This will feature 24 teams and 31 matches. Many are sceptical, but we are hopeful that their concerns will be unfounded. A stage this large for clubs on an international level is something we think has only began to see its potential fulfilled. Perhaps these changes will actually be the boost needed to get this tournament the recognition it deserves.
Recent Winners of the FIFA Club World Cup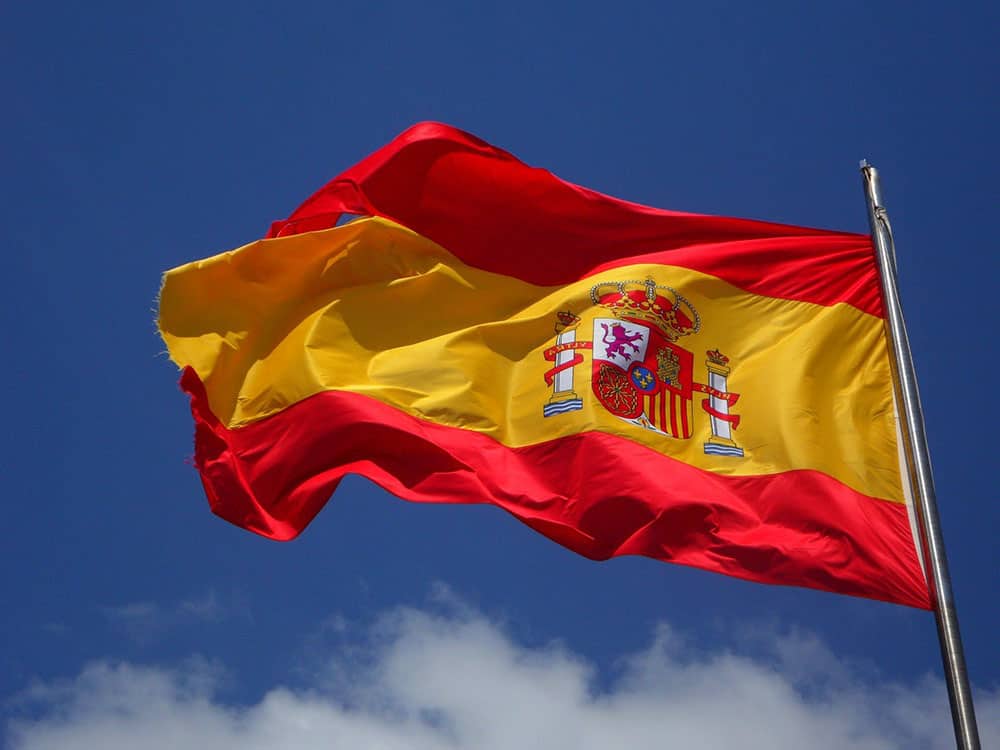 Open free account with Paddy Power
Here, we were going to take a look at the last five recent winners of the FIFA Club World Cup when we ran into a bit of a problem, and that problem's name is Real Madrid. Yes, the team that once demanded the Tournoi de Paris be viewed as a friendly tournament and called themselves the best team in the world finally had the moniker vindicated and did so time and time again.
The last four FIFA Club World Cup tournaments saw Real Madrid emerge victorious, often in a dominating fashion. They beat San Lorenzo 2-0 in 2014 and Al-Ain 4-1 last year, to give some examples. The only other team to win in the last five editions of the tournament were the also mighty Barcelona, showing that the only thing more dominant than Real Madrid in this tournament is Spain in general.
This year though, there is no Spanish team to content with, thanks to Liverpool's success at the Champions League. If they win, they will be the only English team ever to do so and whoever wins will at the very least end a five-year run of total Spanish dominance.
| Club | Number Of Titles | Years Won |
| --- | --- | --- |
| Real Madrid | 4 | 2014, 2016, 2017, 2018 |
| Barcelona | 3 | 2009, 2011, 2015 |
| Corinthians | 2 | 2000, 2012 |
| Sao Paulo | 1 | 2005 |
| Internacional | 1 | 2006 |
| Milan | 1 | 2007 |
| Manchester United | 1 | 2008 |
| Internazionale | 1 | 2010 |
| Bayern Munich | 1 | 2013 |
FAQs
We know that's an awful lot to take in, so here we'll be reminding you of some of the most important points here. If you missed anything, feel free to scroll back up and catch up on all the juicy FIFA Club World Cup knowledge.
When did the tournament begin?
The FIFA Club World Cup began in 2000. However, various versions of a football club World Championship actually began as far back as 1887.
How many teams are in the FIFA Club World Cup tournament?
That has changed throughout the years, but the 2019 edition will include seven teams. This is set to change, however, as the 2021 edition of the tournament is expanding and will reportedly include 24 teams.
When and where will the FIFA Club World Cup take place?
This year's edition of the tournament will take place between the 11th and 21st December in Qatar. It will also take place in December next year, although the expanded version in 2021 will actually be held in China during the summer.
Who won the last FIFA Club World Cup tournament?
Real Madrid won the 2018 edition of the FIFA Club World Cup. Not only that but they are the most successful team in the history of the tournament, having won four tournaments, all in the last five years.
What teams are in this tournament?
The teams in the 2019 FIFA Club World Cup are as follows: Al-Sadd and Hienghene Sport entering in the first round, Al-Hilal Esperance de Tunis and Monterrey entering in the second round and lastly, Flamengo and Liverpool entering in the semi-finals.
Conclusion
It may seem strange that we think the FIFA Club World Cup deserves more recognition than it currently receives, considering it is already a pretty massive event. However, we want to see it recognised in the same manner as the World Cup itself, because that's the level of prestige and competition that this represents. On top of that, it is also one of the most interesting events in the world to bet on, helped in no small part by the incredible number of betting markets that are available.