Whether you're a newbie or an experienced bettor, being prepared will always give you a competitive edge to beat the odds, especially in the long run. Using football stats, analysis and data is the best way to do it! To make things even easier for you, we've compiled a list of the best football websites for stats and analysis.
Football Betting Stats & Analysis Sites: Top 8
Our KickForm page has the latest match stats, predictions, odds and tips on all the top European football leagues. It is free to use and uses a data-driven Football Formula to significantly increase accuracy and reliability!
#1 KickForm.com
Useful Stats and Football Analysis Sites for Betting
Following the mythical hunch will only lead to failure. Sure, lucky punts do happen and are in fact common enough, however, repeated success is very unlikely which is why a much wiser approach is needed when taking on the best bookies. That is why the most profitable bettors will always be the ones that have an in-depth knowledge of the sport they are betting on, from scores to the latest news.
There really is no excuse not to be fully equipped with the relevant information either. We are blessed in this day and age to be able to access all of the very latest data on football today, harvested in full at the point of occurrence and available at the click of a button.
As football has evolved, so has the way the game has been presented to us, as fans and bettors. Match stats are readily available online through many football analysis sites, which can often be accessed for free. Even the way we watch the game has changed with real time Opta stats displayed on screen and without request, while entire commentary teams discuss the outcomes in relation to the stats as part of their pre and post-match analysis.
Top 8 Football Stats Sites for Odds, Rankings, Tips & Predictions
Below, are what we believe to be a collection of the best football websites for stats, betting odds and other relevant information.
Our KickForm page is a free-to-use platform providing exclusive, scientifically backed predictions, odds, and statistics on the biggest football competitions. Predictions and stats are updated each week, these include predictions and probabilities of future matches outlining the most likely conclusion of a match, from wins to losses and scores. Stats like these could prove vital for popular betting options; over/under predictions; and both teams to score (BTTS) predictions.
In addition to this, punters can view important match stats such as head-to-head information, current form, most recent line-up and much more. You can also find all the latest and best odds offered by the top UK football betting sites. In our opinion, KickForm is definitely a must-have for all punters looking to seriously increase their chances of getting a win.
All the major football leagues are available at KickForm including the English Premier League (make sure to also check out the best Premier League betting sites), the German Bundesliga 1,2 and 3 (see our 1. Bundesliga tips), Italian Serie A, Spanish La Liga (check the La Liga predictions), French Ligue 1, Turkish SuperLig, and the UEFA Champions League. The highly accurate, data-driven predictions on KickForm are formulated by its coveted KickForm Football Formula™ so if you want a site that can predict football matches correctly, you can rest assured that this is reliable data.

SofaScore is the leading site when it comes to the live score feature and with a frankly mind-blowing 11,000+ tournaments, 600+ leagues across 20 sports and in 30 languages its clear to see why.
The live score feature gives you incredible in-depth data and live match statistics throughout the game. Players are given the same treatment with most aspects of their games being tracked, including attempted dribbles, fouls, passes, long balls, as well as position specific stats such as clearances, saves, punches and many, many, more.
Furthermore, the website as well as the dedicated app offer a heat map and a match centre which updates viewers with key updates such as changes in possession, shots, corners and saves. The also provide clips of goals scored just minutes after the goal is actually scored.
Looking for historical data? They've got you covered! With extensive data into all leagues providing you the opportunity to compare seasons and teams in previous match ups.
The same goes for the players. One of the key highlights on the football stats website is the 'Player Statistics Table' using this table you can compare all players in an elite tournament using a staggering, 83 different metrics, which can be seen side by side, enabling you to extract unlimited data and statistics.
SofaScore has partnered with bet365 provider and have the odds displayed with most tournaments and events, from the English Premier League to the Nigerian Professional League.
One final feature that makes the SofaScore app great is the fact that you can personalise the live notifications you receive by following any league, team or even player so you can receive updates about them as they take place.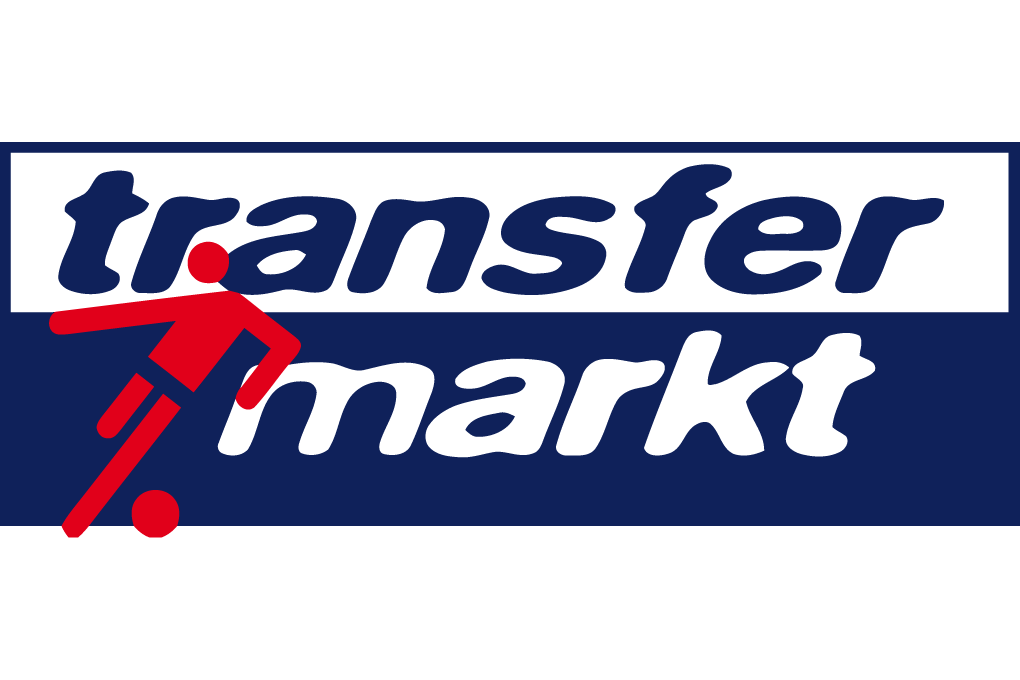 Transfermarkt is a great resource and one of the best football analysis sites, especially during the summer and January transfer windows due to its reliable, up to date, records of every single transfer across the world. From global multi-million-pound deals in Europe, to loan moves between South American clubs, Transfermarkt is truly unmatched when it comes to transfer news.
This site also provides a thorough breakdown of squad and player performances not just from the current season, but from seasons gone by as well. For example, a search of Manchester United yields the total squad value, average player age, as well as the percentage of foreign players in the squad. From here we can get performance data on the whole squad including live football scores, assists and minutes spent on the pitch.
One of the most important attributes of the site is that it shows the club's form, as well as the formation used during the game. Knowing how a side is likely to set up may influence a punter to go one way or the other, depending on the opposition.
Moving on, we also get a detailed individual breakdown of each player within the squad. A term often used in football is 'fitting square pegs into round holes' which means playing a player out of position. Knowing if a player will be playing out of position, or understanding a player's record against individual clubs, may dramatically influence their chances of scoring or drawing a blank and can therefore be a factor when deciding on a bet.

SoccerSTATS is one of the best football stat sites with an exceptional user-friendly football databases. It offers a plethora of information on all aspects of a game. From home and away form, to attendances, you name it, this site provides it.
For betting purposes, it offers a range of stats over a series of sub-categories that target several different betting categories, perfect for those who like to bet on the number of goals in a match, as well as those who like to bet on goal timing.
This site covers numerous different leagues from around the world and is extremely useful to those that have accumulators running in several of those leagues. Plus, everything can be quickly and easily accessed and displayed in a way that is easily interpreted.
For example, users are able to easily select the "Goals Per Match" option where each team will be listed alphabetically, displaying the average amount of goals per game they are involved in. You can then use this information to decide which teams you should add to your accas and which teams you should avoid.
Another feature worth mentioning is the ability to see the average minute a team scores their first goal in, as well as viewing a total goals breakdown for each 15-minute period within a 90-minute game. This can be particularly useful for those that like to bet 'In-Play' who can get a rough idea of what is likely to happen in the next period of the game.
As with Transfermarkt, everyone will find different ways to use SoccerSTATS.com and different areas of the website will be more useful to some than to others. As a whole however, it is one of the best football stats websites out there due to its user-friendly layout and the sheer number of in-depth stats available from leagues all across the world.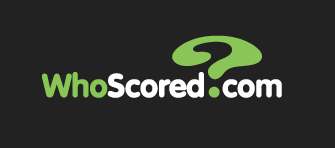 WhoScored.com is one of the most complete databases online making it an incredible resource when it comes to football betting. It covers daily fixtures, live scores, news, stats plus detailed previews of games from all the major leagues and cup competitions across Europe. The home page displays an extremely digestible breakdown of the most important player and team stats across the Premier League, La Liga, Bundesliga, Serie A, Ligue 1 and provides player ratings based on the WhoScored system.
The WhoScored.com system is a ratings service based on their own unique statistical algorithm, based on 200 raw statistics, which are calculated live in play and in real time. Every important moment is factored in and can influence the ratings positively or negatively.
The preview section of the website is a fantastic tool when looking into team selection before a game. A quick search will bring up statistical previews of games from the top 5 leagues from where you can view probable starting elevens, team news and the formation most likely to be used at kick-off. There is nothing more frustrating than placing a goalscorer bet only to find out your chosen player is out injured and WhoScored.com eliminates this problem and many others making it a great stop before you begin to draw up your bets.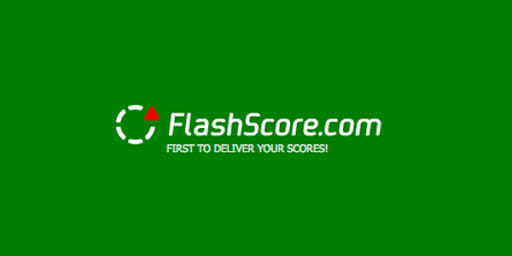 At Flashscore.com, users will find an excellent sports application that any bettor should make time for. Flashscore is part of a wider, international network of live scoring websites allowing it to offer accurate live scores all over the world where it covers 26 sports and more than 5,000 competitions. This ultra-user-friendly site has great features and provides live commentary complete with live streaming. Flashscore offers live scores and results from more than 1000 football tournaments, including the Premier League, La Liga, Serie A, Bundesliga and UEFA Champions League.
Not content with offering a scores service, they offer stretches to goal scorers, goal alerts, bookings and red cards, other match information as well as video highlights. You can also research a team's complete history, past and future games, current betting odds and up to date current rankings, etc. What's more, through the My Games feature, users can tailor their own bespoke service, complete with push notifications. The Livescore service is real time and is not just useful for football fans and bettors, but also for as many as 30 sports. This might be why they attract close to 50 million visitors each month.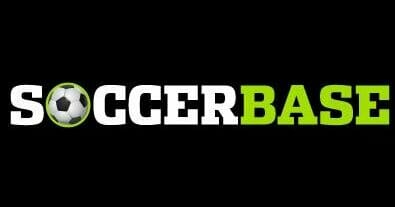 Soccerbase is bursting with useful football statistics and information that all bettors should find more than useful. Right from the off, the homepage displays all of the main matches coming up that day with all of the most recent form of each team clearly visible. Should you need it, there are proposed bets and football betting tips. Tips that, it should be said, often come in handy.
This though is hardly surprising given the level of information that the tipsters have access to. For truly in-depth analysis of the big games, the matches page dives down further into more detail and includes up to the minute league tables as well as that day's full fixture list.
Delving deeper into the site, player careers can be perused as well as manager career stats and referee history, even for those individuals that have left the game behind. This historical data section also covers head-to-heads between two clubs. In fact, the head-to-head page allows users to historically, and hypothetically, pitch head to heads between any two footballing sides in the world, regardless of when they last played.
The site can be tailored for the information you are looking for rather than just what has just been provided. Finally, this site also remembers to throw in a news page, something other sites neglect to do, as well as a blog page filled with insight and tips.

Footstats is another one of the best sites around for football stats and analysis. The site is divided into six areas of distinct analysis, allowing you to look over league tables, form, match previews, read referee reports and make predictions.
Footstats also runs effortlessly through a dedicated mobile application allowing users to easily access data from the site even when betting on the go. The site has harvested all the necessary data from each of the major European leagues including the Italian Serie A, French Ligue 1, Spanish La Liga, German Bundesliga and of course The English Premier League with the direct aim of providing comprehensive analysis of statistics and data going back as far as 2000.
The data on this site is helpfully dissected by different criteria and still ranked into tables for shots, goals, corners, fouls and red and yellow cards. When it comes to form guides, these too have been broken down into bite sized, easily digestible numbers.
The Game section provides up to the moment statistics on individual games, while Teams gives a thorough analysis of your favourite team. The 'Refs' section, focuses in and studies the cards dished out by the man in the middle. Finally, there is a predictor page for punters looking for inspiration.
Head-to-head comparison
The very best footballs statistics sites are those that can offer a wide range of data and comparisons giving punter the whole story, not just bits and pieces to be put together. The sites we have chosen, give a great picture of events and many aspects of data are given by all parties.
As mentioned previously each site has some distinct characteristics. Every site offers up-to-date tables, team details, scores and all the basic statistics you need to be well informed. However, here are some aspects which may not be offered by every site:
| Website | Match / league Predictions | Pregame statistics | Referee statistics | League analysis | Stats comparisons | Live scores | Transfer updates |
| --- | --- | --- | --- | --- | --- | --- | --- |
| KickForm | ✔️ | ✔️ | | ✔️ | | | |
| Transfermarkt | | | | | | | ✔️ |
| SofaScore | | ✔️ | ✔️ | ✔️ | ✔️ | ✔️ | ✔️ |
| SoccerSTATS | | ✔️ | | ✔️ | ✔️ | ✔️ | |
| WhoScored | ✔️ | ✔️ | ✔️ | | ✔️ | ✔️ | |
| Flashscore | | ✔️ | | ✔️ | | ✔️ | |
| Soccerbase | | ✔️ | | ✔️ | ✔️ | ✔️ | |
| Footstats | ✔️ | | ✔️ | ✔️ | | | |
Why These Football Analysis Sites are Useful

Each of the football analysis sites listed above, while different, will offer you what you need when conducting research of your own. By making use of these excellent sites you will be in far better shape knowledge wise in order to create the perfect match-winning wager.
From knowing when teams tend to let their lead slip, or when other sides begin to stage their comeback, time based betting, goals scored betting and player based bets will, not only be much more appealing, but far more likely to be rewarding also.
Best Football Streaming Sites
As vital as stats and analysis are for crafting smarter bets, there's no substitute for actually watching the games. The nuances of each team's playing ability cannot be fully understood through words alone, you have to see it for yourself. Often the way to do this is to simply utilise the stats on the sites we have discussed while watching the games elsewhere.
However, there are many betting sites which offer ways to stream football online, meaning you can get everything you need from behind your computer screen. The tactical advantages of this are pretty obvious. Having everything in one place makes your ability to put everything together to make the smartest predictions possible even easier
From a sheer entertainment point of view, there's no more compelling and in-depth experience than having this balance of information and live streaming working together.
Football Analysis Sites FAQs
We believe that Kickform.com is the most reliable football prediction site, however it is always good to check out more than one site.
The best website for football stats is SofaScore as it offers a wide range of leagues and competitions. It also has a handy app which offers personalised notifications.
The best app for football scores is LiveScore. Check out our review of the best live score apps to understand our decision.
ThePuntersPage Final Say
Using the proper tools will give yourself the best chance of generating a long term profit and beat the bookies at the same time. That is, after all, the bettor's dream. It might sound obvious but the best way to ensure this is to use the best football stats and analysis sites online and cram in as much relevant information as possible.