TPP Draws Stats Table
All Leagues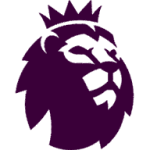 English Premier League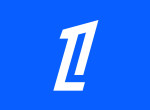 French Ligue 1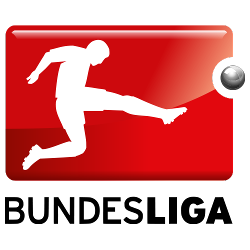 German Bundesliga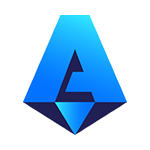 Italian Serie A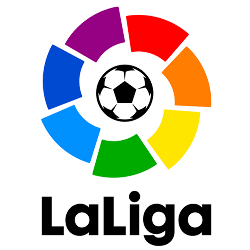 Spanish La Liga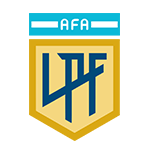 Argentine Primera División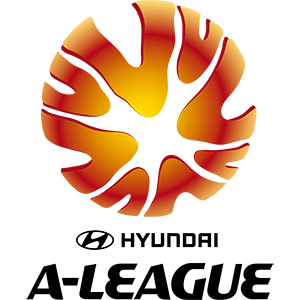 Australian A-League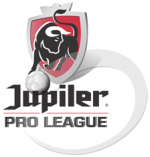 Belgian First Division A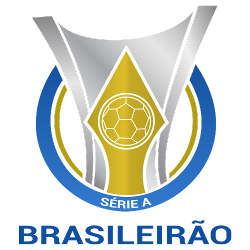 Brazilian Serie A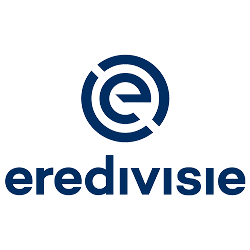 Dutch Eredivisie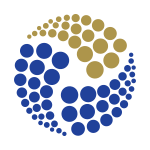 English Championship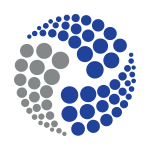 English League One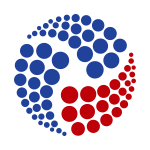 English League Two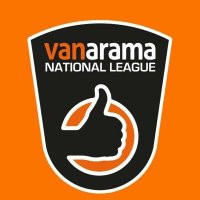 English National League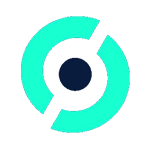 French Ligue 2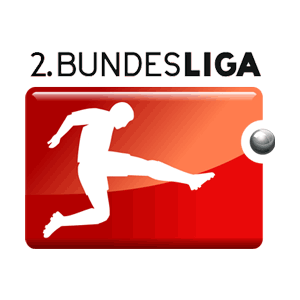 German 2. Bundesliga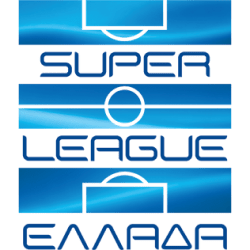 Greek Super League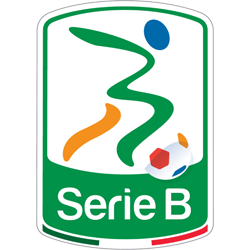 Italian Serie B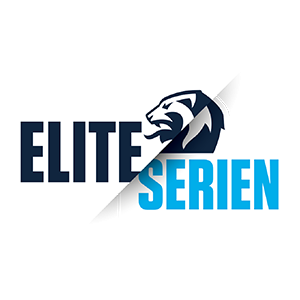 Norwegian Eliteserien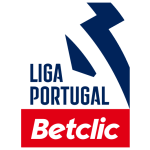 Portuguese Primeira Liga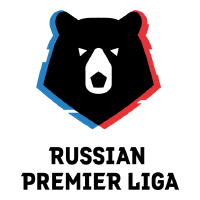 Russian Premier League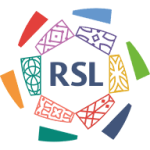 Saudi Pro League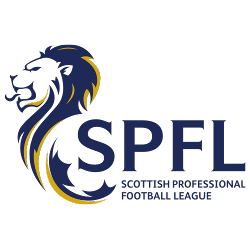 Scottish Premiership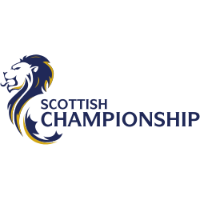 Scottish Championship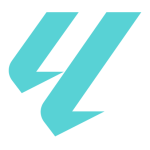 Spanish Segunda División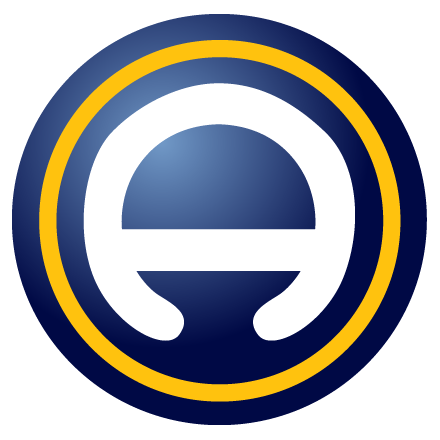 Swedish Allsvenskan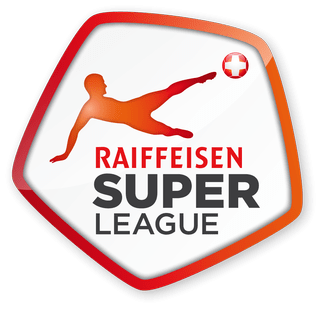 Swiss Super League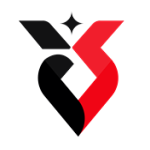 Turkish Süper Lig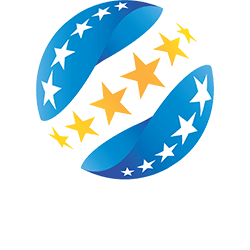 Ukranian Premier League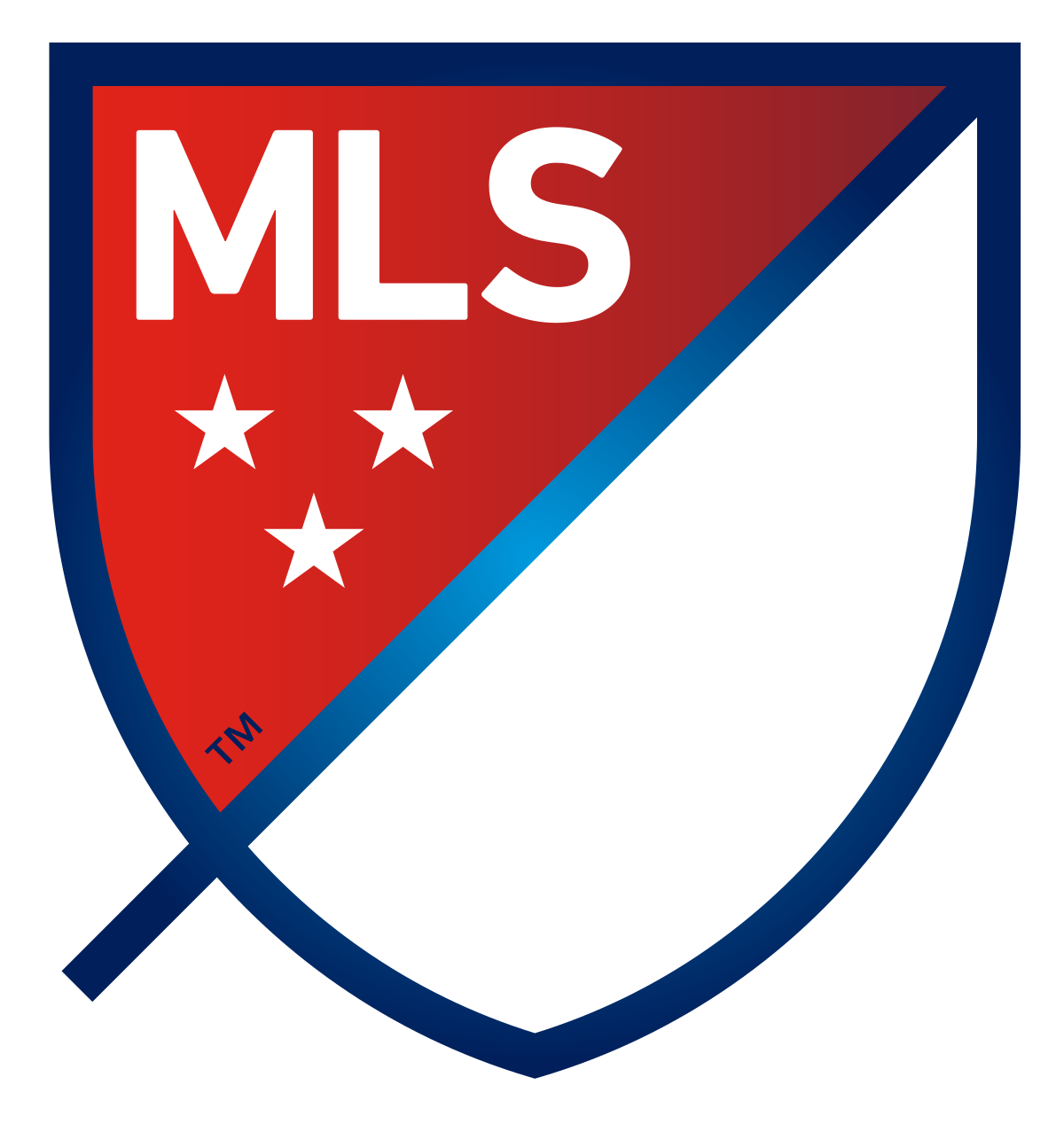 US Major League Soccer (MLS)
Team

✓

✓

Success Rate %

%

Rennes

Rennes

5/6

83.33

83.33%

Bari 1908

Bari 1908

5/6

83.33

83.33%

Coventry City

Coventry City

5/7

71.43

71.43%

Alanyaspor

Alanyaspor

4/6

66.67

66.67%

Pendikspor

Pendikspor

4/6

66.67

66.67%

Standard Liege

Standard Liège

4/6

66.67

66.67%

Sudtirol

Südtirol

4/6

66.67

66.67%

Hatayspor

Hatayspor

4/6

66.67

66.67%

CSKA Moskva

CSKA Moskva

4/6

66.67

66.67%

West Bromwich Albion

West Bromwich Albion

4/7

57.14

57.14%

Grenoble Foot 38

Grenoble Foot 38

4/7

57.14

57.14%

Cremonese

Cremonese

4/7

57.14

57.14%

Reggiana

Reggiana

4/7

57.14

57.14%

Dhamk

Dhamk

4/7

57.14

57.14%

Huesca

Huesca

4/7

57.14

57.14%

Annecy

Annecy

4/7

57.14

57.14%

Halifax Town

Halifax Town

6/11

54.55

54.55%

San Lorenzo

San Lorenzo

15/30

50.00

50.00%

Swindon Town

Swindon Town

4/8

50.00

50.00%

Mansfield Town

Mansfield Town

4/8

50.00

50.00%

Bradford City

Bradford City

4/8

50.00

50.00%

AFC Wimbledon

AFC Wimbledon

4/8

50.00

50.00%

Kolos Kovalivka

Kolos Kovalivka

3/6

50.00

50.00%

AFC Bournemouth

AFC Bournemouth

3/6

50.00

50.00%

Anderlecht

Anderlecht

3/6

50.00

50.00%

Lorient

Lorient

3/6

50.00

50.00%

Nice

Nice

3/6

50.00

50.00%

Casa Pia

Casa Pia

3/6

50.00

50.00%

Le Havre

Le Havre

3/6

50.00

50.00%

Krasnodar

Krasnodar

3/6

50.00

50.00%

Brentford

Brentford

3/6

50.00

50.00%

Sivasspor

Sivasspor

3/6

50.00

50.00%

Sint-Truiden

Sint-Truiden

3/6

50.00

50.00%

Ankaragucu

Ankaragücü

3/6

50.00

50.00%

Antalyaspor

Antalyaspor

3/6

50.00

50.00%

Montpellier

Montpellier

3/6

50.00

50.00%

Real Sociedad

Real Sociedad

3/6

50.00

50.00%

Kayserispor

Kayserispor

3/6

50.00

50.00%

Excelsior

Excelsior

3/6

50.00

50.00%

OFI

OFI

3/6

50.00

50.00%

Kasimpasa

Kasımpaşa

3/6

50.00

50.00%

Olympique Marseille

Olympique Marseille

3/6

50.00

50.00%

Fatih Karagumruk

Fatih Karagümrük

3/6

50.00

50.00%

Toulouse

Toulouse

3/6

50.00

50.00%

Konyaspor

Konyaspor

3/6

50.00

50.00%

Arouca

Arouca

3/6

50.00

50.00%

Modena

Modena

3/6

50.00

50.00%

Minai

Minai

3/6

50.00

50.00%

Sporting Charleroi

Sporting Charleroi

3/6

50.00

50.00%

Fortuna Sittard

Fortuna Sittard

3/6

50.00

50.00%

Oxford City

Oxford City

5/11

45.45

45.45%

Altrincham

Altrincham

5/11

45.45

45.45%

Boreham Wood

Boreham Wood

5/11

45.45

45.45%

Union Santa Fe

Unión Santa Fe

13/29

44.83

44.83%

New York City

New York City

13/30

43.33

43.33%

Colon

Colón

13/30

43.33

43.33%

Charlotte

Charlotte

12/28

42.86

42.86%

Lincoln City

Lincoln City

3/7

42.86

42.86%

Barrow

Barrow

3/7

42.86

42.86%

Racing Santander

Racing Santander

3/7

42.86

42.86%

Leeds United

Leeds United

3/7

42.86

42.86%

Hull City

Hull City

3/7

42.86

42.86%

Auxerre

Auxerre

3/7

42.86

42.86%

Al Feiha

Al Feiha

3/7

42.86

42.86%

Mallorca

Mallorca

3/7

42.86

42.86%

Venezia

Venezia

3/7

42.86

42.86%

Al Hazm

Al Hazm

3/7

42.86

42.86%

Huddersfield Town

Huddersfield Town

3/7

42.86

42.86%

Troyes

Troyes

3/7

42.86

42.86%

Ajaccio

Ajaccio

3/7

42.86

42.86%

Watford

Watford

3/7

42.86

42.86%

Real Oviedo

Real Oviedo

3/7

42.86

42.86%

Racing Ferrol

Racing Ferrol

3/7

42.86

42.86%

Valenciennes

Valenciennes

3/7

42.86

42.86%

Blackpool

Blackpool

3/7

42.86

42.86%

Atletico Tucuman

Atlético Tucumán

12/29

41.38

41.38%

Independiente

Independiente

12/29

41.38

41.38%

Godoy Cruz

Godoy Cruz

12/30

40.00

40.00%

Bragantino

Bragantino

8/20

40.00

40.00%

Rosario Central

Rosario Central

11/29

37.93

37.93%

Newell's Old Boys

Newell's Old Boys

11/29

37.93

37.93%

Grimsby Town

Grimsby Town

3/8

37.50

37.50%

Crewe Alexandra

Crewe Alexandra

3/8

37.50

37.50%

Carlisle United

Carlisle United

3/8

37.50

37.50%

Stevenage

Stevenage

3/8

37.50

37.50%

Burton Albion

Burton Albion

3/8

37.50

37.50%

Portsmouth

Portsmouth

3/8

37.50

37.50%

Wrexham

Wrexham

3/8

37.50

37.50%

New England

New England

10/27

37.04

37.04%

Estudiantes

Estudiantes

11/30

36.67

36.67%

Lanus

Lanús

11/30

36.67

36.67%

SJ Earthquakes

SJ Earthquakes

11/30

36.67

36.67%

Instituto

Instituto

11/30

36.67

36.67%

Racing Club

Racing Club

11/30

36.67

36.67%

Solihull Moors

Solihull Moors

4/11

36.36

36.36%

York City

York City

4/11

36.36

36.36%

Bromley

Bromley

4/11

36.36

36.36%

Eastleigh

Eastleigh

4/11

36.36

36.36%

Oldham Athletic

Oldham Athletic

4/11

36.36

36.36%

Chicago Fire

Chicago Fire

10/28

35.71

35.71%

New York RB

New York RB

10/28

35.71

35.71%

LA Galaxy

LA Galaxy

10/28

35.71

35.71%

Palmeiras

Palmeiras

7/20

35.00

35.00%

Atlanta United

Atlanta United

10/29

34.48

34.48%

Toronto

Toronto

10/29

34.48

34.48%

Defensa y Justicia

Defensa y Justicia

10/30

33.33

33.33%

Barracas Central

Barracas Central

10/30

33.33

33.33%

Velez Sarsfield

Vélez Sarsfield

10/30

33.33

33.33%

Sarmiento

Sarmiento

10/30

33.33

33.33%

Corinthians

Corinthians

7/21

33.33

33.33%

Sandefjord

Sandefjord

6/18

33.33

33.33%

Valerenga

Vålerenga

6/18

33.33

33.33%

Las Palmas

Las Palmas

2/6

33.33

33.33%

Parma

Parma

2/6

33.33

33.33%

Portimonense

Portimonense

2/6

33.33

33.33%

Fulham

Fulham

2/6

33.33

33.33%

Saint-Etienne

Saint-Étienne

2/6

33.33

33.33%

Lecce

Lecce

2/6

33.33

33.33%

Oleksandria

Oleksandria

2/6

33.33

33.33%

Rizespor

Rizespor

2/6

33.33

33.33%

Rostov

Rostov

2/6

33.33

33.33%

Real Betis

Real Betis

2/6

33.33

33.33%

Akhmat Grozny

Akhmat Grozny

2/6

33.33

33.33%

Estrela Amadora

Estrela Amadora

2/6

33.33

33.33%

Spezia

Spezia

2/6

33.33

33.33%

Kortrijk

Kortrijk

2/6

33.33

33.33%

Sparta Rotterdam

Sparta Rotterdam

2/6

33.33

33.33%

Paris Saint Germain

Paris Saint Germain

2/6

33.33

33.33%

Crystal Palace

Crystal Palace

2/6

33.33

33.33%

Dinamo Moskva

Dinamo Moskva

2/6

33.33

33.33%

OH Leuven

OH Leuven

2/6

33.33

33.33%

Dunkerque

Dunkerque

2/6

33.33

33.33%

Shakhtar Donetsk

Shakhtar Donetsk

2/6

33.33

33.33%

Tottenham Hotspur

Tottenham Hotspur

2/6

33.33

33.33%

Monaco

Monaco

2/6

33.33

33.33%

Famalicao

Famalicão

2/6

33.33

33.33%

Cittadella

Cittadella

2/6

33.33

33.33%

Lokomotiv Moskva

Lokomotiv Moskva

2/6

33.33

33.33%

Obolon'-Brovar

Obolon'-Brovar

2/6

33.33

33.33%

Pisa

Pisa

2/6

33.33

33.33%

Rio Ave

Rio Ave

2/6

33.33

33.33%

Chelsea

Chelsea

2/6

33.33

33.33%

Catanzaro

Catanzaro

2/6

33.33

33.33%

Bordeaux

Bordeaux

2/6

33.33

33.33%

Kryvbas Kryvyi Rih

Kryvbas Kryvyi Rih

2/6

33.33

33.33%

Olympique Lyonnais

Olympique Lyonnais

2/6

33.33

33.33%

Fakel

Fakel

2/6

33.33

33.33%

Lille

Lille

2/6

33.33

33.33%

Krylya Sovetov

Krylya Sovetov

2/6

33.33

33.33%

Vizela

Vizela

2/6

33.33

33.33%

Cadiz

Cádiz

2/6

33.33

33.33%

Arsenal

Arsenal

2/6

33.33

33.33%

Metz

Metz

2/6

33.33

33.33%

Nantes

Nantes

2/6

33.33

33.33%

Sampdoria

Sampdoria

2/6

33.33

33.33%

Minnesota United

Minnesota United

9/28

32.14

32.14%

Sao Paulo

São Paulo

6/19

31.58

31.58%

Odd

Odd

6/19

31.58

31.58%

Haugesund

Haugesund

6/19

31.58

31.58%

Orlando City

Orlando City

9/29

31.03

31.03%

Tigre

Tigre

9/30

30.00

30.00%

Belgrano

Belgrano

9/30

30.00

30.00%

DC United

DC United

9/30

30.00

30.00%

IFK Goteborg

IFK Göteborg

6/20

30.00

30.00%

Goias

Goiás

6/20

30.00

30.00%

Atletico Mineiro

Atlético Mineiro

6/20

30.00

30.00%

Vancouver Whitecaps

Vancouver Whitecaps

8/27

29.63

29.63%

Colorado Rapids

Colorado Rapids

8/27

29.63

29.63%

Nashville SC

Nashville SC

8/27

29.63

29.63%

Stabak

Stabæk

5/17

29.41

29.41%

Dallas

Dallas

8/28

28.57

28.57%

Cincinnati

Cincinnati

8/28

28.57

28.57%

Los Angeles FC

Los Angeles FC

8/28

28.57

28.57%

Seattle Sounders

Seattle Sounders

8/28

28.57

28.57%

Austin

Austin

8/28

28.57

28.57%

Millwall

Millwall

2/7

28.57

28.57%

Elche

Elche

2/7

28.57

28.57%

Guingamp

Guingamp

2/7

28.57

28.57%

Levante

Levante

2/7

28.57

28.57%

Al Shabab

Al Shabab

2/7

28.57

28.57%

Albacete

Albacete

2/7

28.57

28.57%

Angers SCO

Angers SCO

2/7

28.57

28.57%

Middlesbrough

Middlesbrough

2/7

28.57

28.57%

Eldense

Eldense

2/7

28.57

28.57%

Bristol Rovers

Bristol Rovers

2/7

28.57

28.57%

Espanyol

Espanyol

2/7

28.57

28.57%

Birmingham City

Birmingham City

2/7

28.57

28.57%

Quevilly Rouen

Quevilly Rouen

2/7

28.57

28.57%

Amorebieta

Amorebieta

2/7

28.57

28.57%

Bolton Wanderers

Bolton Wanderers

2/7

28.57

28.57%

Sporting Gijon

Sporting Gijón

2/7

28.57

28.57%

Amiens SC

Amiens SC

2/7

28.57

28.57%

Al Khaleej

Al Khaleej

2/7

28.57

28.57%

Al Hilal

Al Hilal

2/7

28.57

28.57%

Rotherham United

Rotherham United

2/7

28.57

28.57%

Alcorcon

Alcorcón

2/7

28.57

28.57%

Ternana

Ternana

2/7

28.57

28.57%

Pau

Pau

2/7

28.57

28.57%

Al Fateh

Al Fateh

2/7

28.57

28.57%

Bristol City

Bristol City

2/7

28.57

28.57%

FC Barcelona

FC Barcelona

2/7

28.57

28.57%

Morecambe

Morecambe

2/7

28.57

28.57%

Queens Park Rangers

Queens Park Rangers

2/7

28.57

28.57%

Villarreal II

Villarreal II

2/7

28.57

28.57%

Sheffield Wednesday

Sheffield Wednesday

2/7

28.57

28.57%

Almeria

Almería

2/7

28.57

28.57%

Cosenza

Cosenza

2/7

28.57

28.57%

Swansea City

Swansea City

2/7

28.57

28.57%

Central Cordoba SdE

Central Cordoba SdE

8/29

27.59

27.59%

Portland Timbers

Portland Timbers

8/29

27.59

27.59%

Woking

Woking

3/11

27.27

27.27%

Dorking Wanderers

Dorking Wanderers

3/11

27.27

27.27%

Aldershot Town

Aldershot Town

3/11

27.27

27.27%

Kidderminster Harriers

Kidderminster Harriers

3/11

27.27

27.27%

Maidenhead United

Maidenhead United

3/11

27.27

27.27%

Gateshead

Gateshead

3/11

27.27

27.27%

Wealdstone

Wealdstone

3/11

27.27

27.27%

Rochdale

Rochdale

3/11

27.27

27.27%

Argentinos Juniors

Argentinos Juniors

8/30

26.67

26.67%

Banfield

Banfield

8/30

26.67

26.67%

Molde

Molde

5/19

26.32

26.32%

Rosenborg

Rosenborg

5/19

26.32

26.32%

Philadelphia Union

Philadelphia Union

7/27

25.93

25.93%

Flamengo

Flamengo

5/20

25.00

25.00%

Cruzeiro

Cruzeiro

5/20

25.00

25.00%

Athletico PR

Athletico PR

5/20

25.00

25.00%

Kalmar

Kalmar

5/20

25.00

25.00%

Fortaleza

Fortaleza

5/20

25.00

25.00%

AIK

AIK

5/20

25.00

25.00%

Internacional

Internacional

5/20

25.00

25.00%

Cuiaba

Cuiabá

5/20

25.00

25.00%

Norrkoping

Norrköping

5/20

25.00

25.00%

Bahia

Bahia

5/20

25.00

25.00%

Sirius

Sirius

5/20

25.00

25.00%

Varberg BoIS

Varberg BoIS

5/20

25.00

25.00%

Milton Keynes Dons

Milton Keynes Dons

2/8

25.00

25.00%

Port Vale

Port Vale

2/8

25.00

25.00%

Notts County

Notts County

2/8

25.00

25.00%

Stockport County

Stockport County

2/8

25.00

25.00%

Leyton Orient

Leyton Orient

2/8

25.00

25.00%

Crawley Town

Crawley Town

2/8

25.00

25.00%

Doncaster Rovers

Doncaster Rovers

2/8

25.00

25.00%

Walsall

Walsall

2/8

25.00

25.00%

Peterborough United

Peterborough United

2/8

25.00

25.00%

Newport County

Newport County

2/8

25.00

25.00%

Sporting KC

Sporting KC

7/29

24.14

24.14%

Gimnasia La Plata

Gimnasia La Plata

7/29

24.14

24.14%

Huracan

Huracán

7/29

24.14

24.14%

Columbus Crew

Columbus Crew

7/29

24.14

24.14%

Vasco da Gama

Vasco da Gama

5/21

23.81

23.81%

Hammarby

Hammarby

5/21

23.81

23.81%

Bodo / Glimt

Bodø / Glimt

4/18

22.22

22.22%

Real Salt Lake

Real Salt Lake

6/28

21.43

21.43%

Houston Dynamo

Houston Dynamo

6/28

21.43

21.43%

Sarpsborg 08

Sarpsborg 08

4/19

21.05

21.05%

Coritiba

Coritiba

4/19

21.05

21.05%

Boca Juniors

Boca Juniors

6/29

20.69

20.69%

Talleres Cordoba

Talleres Córdoba

6/29

20.69

20.69%

Platense

Platense

6/30

20.00

20.00%

Mjallby

Mjällby

4/20

20.00

20.00%

Santos

Santos

4/20

20.00

20.00%

Fluminense

Fluminense

4/20

20.00

20.00%

Djurgarden

Djurgården

4/21

19.05

19.05%

America Mineiro

América Mineiro

4/21

19.05

19.05%

Barnet

Barnet

2/11

18.18

18.18%

Fylde

Fylde

2/11

18.18

18.18%

Dagenham & Redbridge

Dagenham & Redbridge

2/11

18.18

18.18%

Southend United

Southend United

2/11

18.18

18.18%

Inter Miami

Inter Miami

5/28

17.86

17.86%

Lillestrom

Lillestrøm

3/17

17.65

17.65%

Saint Louis City

Saint Louis City

5/29

17.24

17.24%

Stromsgodset

Strømsgodset

3/18

16.67

16.67%

Tromso

Tromsø

3/18

16.67

16.67%

HamKam

HamKam

3/18

16.67

16.67%

Brann

Brann

3/18

16.67

16.67%

Viking

Viking

3/18

16.67

16.67%

PEC Zwolle

PEC Zwolle

1/6

16.67

16.67%

Zenit

Zenit

1/6

16.67

16.67%

Palermo

Palermo

1/6

16.67

16.67%

Wolverhampton Wanderers

Wolverhampton Wanderers

1/6

16.67

16.67%

Baltika

Baltika

1/6

16.67

16.67%

Sporting CP

Sporting CP

1/6

16.67

16.67%

Rayo Vallecano

Rayo Vallecano

1/6

16.67

16.67%

Osasuna

Osasuna

1/6

16.67

16.67%

Clermont

Clermont

1/6

16.67

16.67%

Porto

Porto

1/6

16.67

16.67%

West Ham United

West Ham United

1/6

16.67

16.67%

Athletic Club

Athletic Club

1/6

16.67

16.67%

Reims

Reims

1/6

16.67

16.67%

Boavista

Boavista

1/6

16.67

16.67%

Spartak Moskva

Spartak Moskva

1/6

16.67

16.67%

LNZ Cherkasy

LNZ Cherkasy

1/6

16.67

16.67%

Strasbourg

Strasbourg

1/6

16.67

16.67%

Celta de Vigo

Celta de Vigo

1/6

16.67

16.67%

Rubin Kazan'

Rubin Kazan'

1/6

16.67

16.67%

Getafe

Getafe

1/6

16.67

16.67%

Lens

Lens

1/6

16.67

16.67%

Vitoria SC

Vitória SC

1/6

16.67

16.67%

Nottingham Forest

Nottingham Forest

1/6

16.67

16.67%

Sheffield United

Sheffield United

1/6

16.67

16.67%

Westerlo

Westerlo

1/6

16.67

16.67%

Sevilla

Sevilla

1/6

16.67

16.67%

Girona

Girona

1/6

16.67

16.67%

Ural

Ural

1/6

16.67

16.67%

Galatasaray

Galatasaray

1/6

16.67

16.67%

NEC

NEC

1/6

16.67

16.67%

Almere City

Almere City

1/6

16.67

16.67%

Sporting Braga

Sporting Braga

1/6

16.67

16.67%

Brest

Brest

1/6

16.67

16.67%

Orenburg

Orenburg

1/6

16.67

16.67%

Everton

Everton

1/6

16.67

16.67%

Chaves

Chaves

1/6

16.67

16.67%

Liverpool

Liverpool

1/6

16.67

16.67%

Valencia

Valencia

1/6

16.67

16.67%

Juventus

Juventus

1/6

16.67

16.67%

Moreirense

Moreirense

1/6

16.67

16.67%

Villarreal

Villarreal

1/6

16.67

16.67%

FK Nizjni Novgorod

FK Nizjni Novgorod

1/6

16.67

16.67%

Estoril

Estoril

1/6

16.67

16.67%

Aalesund

Aalesund

3/19

15.79

15.79%

Malmo FF

Malmö FF

3/20

15.00

15.00%

Halmstad

Halmstad

3/20

15.00

15.00%

Brommapojkarna

Brommapojkarna

3/20

15.00

15.00%

Montreal Impact

Montreal Impact

4/28

14.29

14.29%

Gremio

Grêmio

3/21

14.29

14.29%

Al Taawon

Al Taawon

1/7

14.29

14.29%

Southampton

Southampton

1/7

14.29

14.29%

Derby County

Derby County

1/7

14.29

14.29%

Bastia

Bastia

1/7

14.29

14.29%

Fleetwood Town

Fleetwood Town

1/7

14.29

14.29%

Al Tai

Al Tai

1/7

14.29

14.29%

Charlton Athletic

Charlton Athletic

1/7

14.29

14.29%

Al Riyadh

Al Riyadh

1/7

14.29

14.29%

Preston North End

Preston North End

1/7

14.29

14.29%

Northampton Town

Northampton Town

1/7

14.29

14.29%

Ascoli

Ascoli

1/7

14.29

14.29%

Mirandes

Mirandés

1/7

14.29

14.29%

Wycombe Wanderers

Wycombe Wanderers

1/7

14.29

14.29%

Al Raed

Al Raed

1/7

14.29

14.29%

Norwich City

Norwich City

1/7

14.29

14.29%

Concarneau

Concarneau

1/7

14.29

14.29%

Cambridge United

Cambridge United

1/7

14.29

14.29%

FC Andorra

FC Andorra

1/7

14.29

14.29%

Sunderland

Sunderland

1/7

14.29

14.29%

Wigan Athletic

Wigan Athletic

1/7

14.29

14.29%

Al Ittifaq

Al Ittifaq

1/7

14.29

14.29%

Plymouth Argyle

Plymouth Argyle

1/7

14.29

14.29%

Real Zaragoza

Real Zaragoza

1/7

14.29

14.29%

Stoke City

Stoke City

1/7

14.29

14.29%

Burgos

Burgos

1/7

14.29

14.29%

FeralpiSalo

FeralpiSalò

1/7

14.29

14.29%

Laval

Laval

1/7

14.29

14.29%

Rodez

Rodez

1/7

14.29

14.29%

Blackburn Rovers

Blackburn Rovers

1/7

14.29

14.29%

Al Akhdoud

Al Akhdoud

1/7

14.29

14.29%

Real Valladolid

Real Valladolid

1/7

14.29

14.29%

River Plate

River Plate

4/30

13.33

13.33%

Cheltenham Town

Cheltenham Town

1/8

12.50

12.50%

Sutton United

Sutton United

1/8

12.50

12.50%

Harrogate Town

Harrogate Town

1/8

12.50

12.50%

Barnsley

Barnsley

1/8

12.50

12.50%

Forest Green Rovers

Forest Green Rovers

1/8

12.50

12.50%

Exeter City

Exeter City

1/8

12.50

12.50%

Colchester United

Colchester United

1/8

12.50

12.50%

Salford City

Salford City

1/8

12.50

12.50%

Accrington Stanley

Accrington Stanley

1/8

12.50

12.50%

Arsenal de Sarandi

Arsenal de Sarandi

3/30

10.00

10.00%

Elfsborg

Elfsborg

2/20

10.00

10.00%

Hacken

Häcken

2/21

9.52

9.52%

Degerfors

Degerfors

2/21

9.52

9.52%

Ebbsfleet United

Ebbsfleet United

1/11

9.09

9.09%

Chesterfield

Chesterfield

1/11

9.09

9.09%

Hartlepool United

Hartlepool United

1/11

9.09

9.09%

Botafogo

Botafogo

1/20

5.00

5.00%

Varnamo

Värnamo

1/20

5.00

5.00%

Gillingham

Gillingham

0/8

0.00

0.00%

Tranmere Rovers

Tranmere Rovers

0/8

0.00

0.00%

Paris

Paris

0/7

0.00

0.00%

Shrewsbury Town

Shrewsbury Town

0/7

0.00

0.00%

Al Ittihad

Al Ittihad

0/7

0.00

0.00%

FC Cartagena

FC Cartagena

0/7

0.00

0.00%

Ipswich Town

Ipswich Town

0/7

0.00

0.00%

Al Wahda

Al Wahda

0/7

0.00

0.00%

Tenerife

Tenerife

0/7

0.00

0.00%

Cardiff City

Cardiff City

0/7

0.00

0.00%

Reading

Reading

0/7

0.00

0.00%

SD Eibar

SD Eibar

0/7

0.00

0.00%

Al Ahli Jeddah

Al Ahli Jeddah

0/7

0.00

0.00%

Leicester City

Leicester City

0/7

0.00

0.00%

Oxford United

Oxford United

0/7

0.00

0.00%

Al Nassr

Al Nassr

0/7

0.00

0.00%

Abha

Abha

0/7

0.00

0.00%

Leganes

Leganés

0/7

0.00

0.00%

Aston Villa

Aston Villa

0/6

0.00

0.00%

Granada

Granada

0/6

0.00

0.00%

Trabzonspor

Trabzonspor

0/6

0.00

0.00%

Deportivo Alaves

Deportivo Alavés

0/6

0.00

0.00%

SC Heerenveen

SC Heerenveen

0/6

0.00

0.00%

Queen's Park

Queen's Park

0/6

0.00

0.00%

Vorskla

Vorskla

0/6

0.00

0.00%

Farense

Farense

0/6

0.00

0.00%

Manchester United

Manchester United

0/6

0.00

0.00%

Gil Vicente

Gil Vicente

0/6

0.00

0.00%

Manchester City

Manchester City

0/6

0.00

0.00%

RKC Waalwijk

RKC Waalwijk

0/6

0.00

0.00%

AS Eupen

AS Eupen

0/6

0.00

0.00%

Gaziantep F.K.

Gaziantep F.K.

0/6

0.00

0.00%

Arbroath

Arbroath

0/6

0.00

0.00%

Real Madrid

Real Madrid

0/6

0.00

0.00%

Sochi

Sochi

0/6

0.00

0.00%

Benfica

Benfica

0/6

0.00

0.00%

FC Utrecht

FC Utrecht

0/6

0.00

0.00%

Brighton & Hove Albion

Brighton & Hove Albion

0/6

0.00

0.00%

Polessya

Polessya

0/6

0.00

0.00%

Newcastle United

Newcastle United

0/6

0.00

0.00%

Chornomorets

Chornomorets

0/6

0.00

0.00%

Cercle Brugge

Cercle Brugge

0/6

0.00

0.00%

Mechelen

Mechelen

0/6

0.00

0.00%

Caen

Caen

0/6

0.00

0.00%
Which Leagues & Tournaments Do We Offer Football Draw Stats For?
DFB Pokal
Copa Del Rey
Coupe de France
Coupe de la Ligue
Scottish Cup
Scottish League Cup
Copa Libertadores
Holland – Eredivisie
Portugal – Primeira Liga
Belgium – First Division A
Scotland – Premiership, League One & League Two
Austria – A-League
Norway – Eliteserien
Turkey – Süper Lig
Ukraine – 1. Liga
Switzerland – Super League
Russia – Premier Liga
Greece – Superleague
Sweden – Allsvenskan
Finland – Veikkausliiga
Brazil – Serie A
Argentina – Premiera Division
USA – MLS
Australia – A League
Football Draw Stats – Finding Value
You may be looking at this table and think to yourself, but how can I predict draws with this? There are in fact several ways that this table could be used to draw out some great predictions, especially when combining it with some of our other football stats.
Frequent Draws
The most obvious way to use the stats for draw predictions is to see which team does in fact draw the most often. If a team has more draws than wins and losses combined, then its safe to say that they're likely to tie with their opponent. This can be heightened if two opposing teams have similar or high percentage of draw results.
High and Low Scorers
If a team does have many draws, delving deeper and understanding how they are getting those draws may be crucial. By comparing draw stats with our Total Team Goals stats, you'll be able to more accurately predict draws.
More defensive teams will likely have fewer goals per match as they score and concede less, meaning that they tend to get more draws as a result. Looking out for defensive teams may win you a pretty penny if you calculate well. On the other hand, teams with many draws but a high number of goals for and against may not be a wise choice, as their score will be much more unpredictable and volatile.
Why Should I Bet on Draws?
Most people, especially football fans, tend to bet by following their gut instinct or backing the team they hope will win. Arsenal fans will bet on an Arsenal win, for example, while Manchester United fans will consistently back a victory for their team. That means that a bookmaker's liability (what operators must pay out to punters) is usually stacked on either team to win.
If nobody is backing a particular outcome, bookies will boost the odds on the latter, while lowering the odds on other outcomes (win or loss in this case). This means they will have to pay less in case of the other outcomes being successful. A draw may have real odds of around 9/4; however, the lack of bets can push the odds up to 5/2 or even close to 3/1.
Separating Odds Sets
When looking at various sets of odds, this becomes very clear. Let us look at two examples of 1X2 outcomes.
The first has a strong home favourite, with odds of 13/20 (home team to win), 23/10 (draw), and 19/4 (away team to win), while the second has more balanced odds at 8/5, 23/10, and 9/5.
If you have been paying attention, you will see that despite the odds being different, a draw is equally likely. In the first set, the draw is the second most likely outcome, while in the second, it is the most likely outcome.
As you can see, a draw can be just as likely when there is a heavy favourite to win as when both teams are evenly matched. This is often caused by heavy betting on the favourite, which can skew the odds.
Promotions for Betting on Draws
Whether or not you are betting on draws, it's a good idea to look out for any offers which may give you a competitive edge or advantage over the bookie.
You'll might find some great promotions such as the bet365 'Bore Draw' Money Back Offer, which refunds your stake if a match finishes 0-0, giving your bet added safety. Since around 8% of all football matches end in a nil – nil draw, this promotion is certainly worth taking a look at.
The Probability of Draws in Football
Of course, football teams are not incentivised to settle for a draw. All professional leagues award three points for a win and just one for a tie. However, this does not stop draws from being frequent.
While draws are more common in lower leagues, they are less frequent in higher leagues. This can be seen clearly when comparing the percentages of draws between the EPL and League 2, Serie A and Serie B, and Bundesliga and Bundesliga 2, shown in the table below.
Just in case you are wondering, the league with the most draws in the 2021/2022 season was the Iran Azadegan League, the second division of Iranian football, with a whopping draw percentage of 51.61%!
| Tournament | 2021 – 2022 | 2020 – 2021 | 2019 – 2020 |
| --- | --- | --- | --- |
| EPL | 23.20% | 21.80% | 24.20% |
| League 2 | 27.30% | 27.50% | 29.90% |
| Champions League | 19.80% | 19.80% | 23.10% |
| Serie A | 25.80% | 25.50% | 23.20% |
| Serie B | 30.20% | 34.70% | 26.70% |
| Greece Super League | 25.30% | 29.00% | 29.00% |
| Bundesliga | 23.70% | 26.30% | 22.80% |
| Bundesliga 2 | 28.30% | 23.30% | 31.80% |
Data sourced from 

Sport12x.com
Hint: Make sure to check out our betting prediction platform KickForm, where you can find 1. Bundesliga tips and more!
How To Predict Draws – A Mathematical Approach
While knowing how often draws occur in a specific league is very relevant, it does not tell us how likely a draw will be in a specific matchup. In order to calculate their odds, bookies use mathematical models to predict the likelihood of any possible outcome. That includes draws, wins, losses, and specific scores. Two of the most common models are Poisson distribution and Normal Distribution.
Predicting Draws with Poisson Distribution
Poisson distribution is a method that uses probability theory to predict how likely an event is. You can use it to calculate the likelihood of a specific score in football. To do this, you need to first calculate your league's average goal expectancy, as well as the attack strength and defence strength for both sides. After calculating how likely every specific score is, you can add up the probabilities of all drawing scores (0 – 0, 1 – 1, 2 – 2, 3 – 3, 4 – 4, etc).
Read our full article on Poisson distribution and learn how to create your own Poisson football spreadsheet with Excel (as shown below).
Normal distribution is a statistical model based on averages, as well as how often they occur. Two teams may have the same average score – however, one team can be very consistent, while one team overperforms and underperforms frequently. By calculating the standard deviation, you can see how often and by how much results differ from the mean. This will possibly give you a more nuanced result.
Other Mathematical Factors
If you are looking to bet on draws, look at how likely a draw is in a specific league. Draws have plenty of correlations. Low-scoring leagues have more draws than higher scoring leagues. The fewer the goals, the more likely a draw.
Another rule of thumb is to look for teams approximately equal in strength. One way is to use Elo ratings. If one team is weaker, it can make up for it with a home field advantage.
Besides a more mathematical approach, there are plenty of soft factors that can increase or decrease the probability of a draw. While these are highly influential, they are not as easy to quantify, and are often ignored by bookies.
While certain factors, such as attack/defence ratio, attack strength, goals scored, and goals conceded are easily quantified, the exact style matchups between different teams are hard to express in numbers. Strategic scenarios are the stuff of managers. Still, it can't hurt to come up with your own likely scenarios for how a match will play out.
Another important factor is motivation. This depends a lot on where in the season the tournament is, and is particularly relevant at the end. Teams that desperately need a win for a title challenge or to prevent themselves from being relegated are more motivated than teams in the middle of the pack. Teams with nothing to win or lose may be more likely to draw matches.
Weaker teams may also be more content with a draw when playing stronger teams. Instead of chasing the victory, they may be content to simply defend and shut down the team with better accolades.
Draw Betting Systems Ranked
There are various draw betting systems you can use, with some riskier than others. We have ranked them below from best to worst.
1. Backing the Draw System
The backing the draw system is the main strategy for draw betting. The idea behind it is very simple. Since punters and football fans are more likely to bet on teams to win, less money comes in on draws, causing bookies to inflate the odds on ties.
While the real odds on a draw are closer to 2/1 (or even lower), the lack of bets pushes the odds up to near 3/1. If you bet the same stake on three draws with odds of around 3/1 and only win one of them, you will still make a profit.
Several tipsters sell draw tips based on this system. Every week, they usually choose three or more matches for draw picks, while boasting a considerable ROI. Of course, there is no reason you cannot figure it out for yourself.
2. 2 out of 5 System
The 2 out of 5 system is essentially a strategy that involves accumulators or a system bet. Here, you chose five matches that are likely to draw. Instead of betting directly on those five matches, you place a system bet, betting on all the doubles (the outcome of each individual match parlayed with each of the other matches).
As the name suggests, you will only need two out of every five matches correct in order to make a profit. This usually works if the odds are on average over 23/10 (which is common for draws) or higher for your selections.
3. Betting on Draw/Odd Total
This is essentially a form of Dutching or arbitrage betting. On one hand, you bet on a draw, on the other, you bet on an odd (instead of even) score. Since a draw is always an even score, you can be sure that you will win. Whether this strategy works depends on the odds, of course.
Most bookies' odds are set in a way to prevent this from happening. Nevertheless, you can sometimes find opportunities by shopping between different bookies.
4. Chasing a Draw (Martingale with draw)
Chasing a draw is a less sophisticated method of draw betting. It is a variation of the Martingale betting strategy, which advises that you keep doubling your bets until you are in the black. Here, you keep betting on the same team to draw and keep doubling your bets to make up for any losses.
On the surface, this makes sense – every team will draw eventually. Thus, it is just a matter of time before you actually make money. However, the system has limitations. Your bankroll is not infinite, and if a team has a long enough streak without a draw, you will have no funds left.
If you want to try this risky strategy, we recommend starting with very low stakes, since your bet size will increase exponentially on a loss streak.
'Draw No Bet'
A betting system which definitely deserves a mention is the 'Draw No Bet' market. Unlike a regular single bet with three choices i.e. Home team win, Away team win or draw, this bet eliminates the draw entirely, meaning you can only bet on a winner. If the game does end in a draw, this is considered a 'No bet', and your stake is refunded.
This gives punters an added safety net when betting, and could be another way of betting on an even match up. To get a better grasp of this market, check out our Draw No Bet guide.
Betting on Draws FAQs
There are various ways of draw betting. These include straight betting, the 2 out of 5 system, chasing, and backing the draw.
Bookies use models and mathematical formulas such as Poisson distribution and Normal distribution to predict football outcomes and draws. Draws are more likely when teams are evenly matched.
In general, the lower the league, the more draws you see. For example, Bundesliga had 23.7% draws in 2021/2022, while Bundesliga 2 had 28.3% draws in the same year. The league with the most draws in 2021/2022 was the Iran Azadegan League, the second division of Iranian football, with 51.61%!
The odds of a draw depend on the league. Here are a few examples from 2021/2022: EPL: 23.2% , League 1: 27.3%, Champions League: 19.8%, Serie A: 25.8%, and Bundesliga: 23.7%.
0 – 0 is often the most unpopular score for football fans. In the top five European leagues, there is usually one 0 – 0 result for every 12 to 13 games played. That gives a percentage of around 8% of games ending in 0 – 0.
ThePuntersPage Final Say
Betting on draws can be a smart betting strategy, but the unpopularity of draws with football fans means that it is often overlooked as a potential wager. Nevertheless, this means you can find plenty of value, as this can boost the bookies' odds on such an outcome. Our final advice would be to look at the betting strategies we listed above for a helping hand, look out for value bets, and make your own predictions and calculations!