TPP Goals Stats Table
All Leagues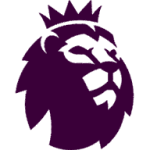 English Premier League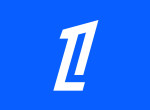 French Ligue 1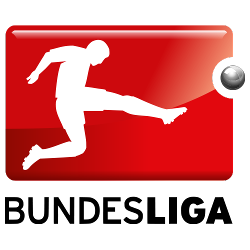 German Bundesliga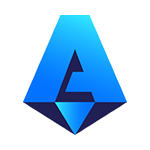 Italian Serie A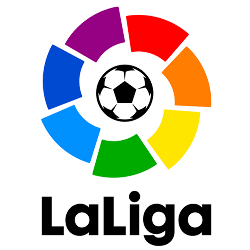 Spanish La Liga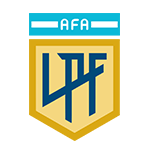 Argentine Primera División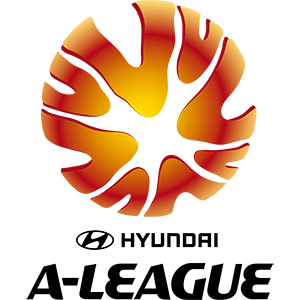 Australian A-League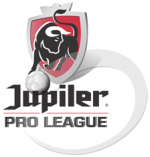 Belgian First Division A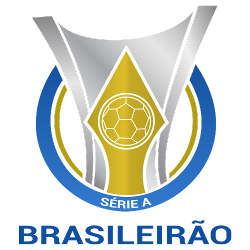 Brazilian Serie A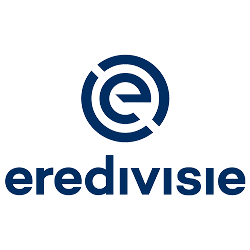 Dutch Eredivisie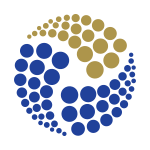 English Championship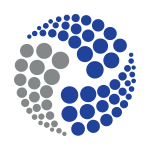 English League One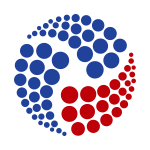 English League Two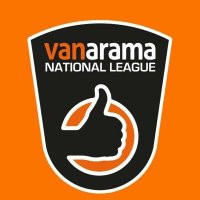 English National League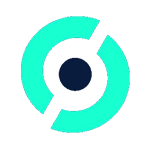 French Ligue 2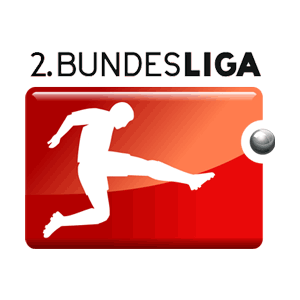 German 2. Bundesliga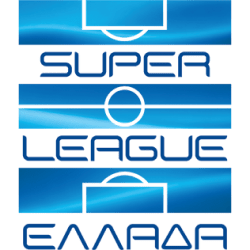 Greek Super League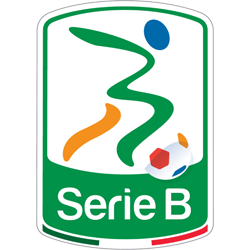 Italian Serie B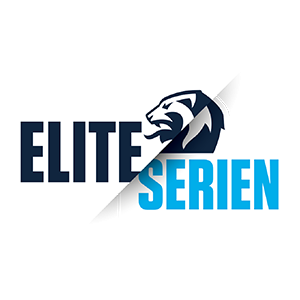 Norwegian Eliteserien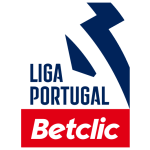 Portuguese Primeira Liga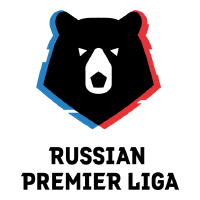 Russian Premier League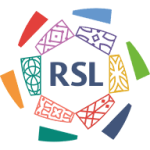 Saudi Pro League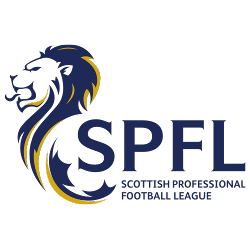 Scottish Premiership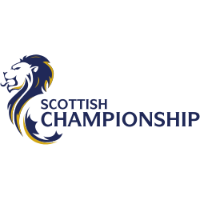 Scottish Championship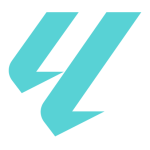 Spanish Segunda División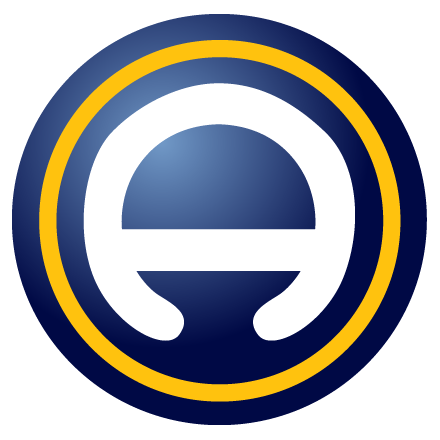 Swedish Allsvenskan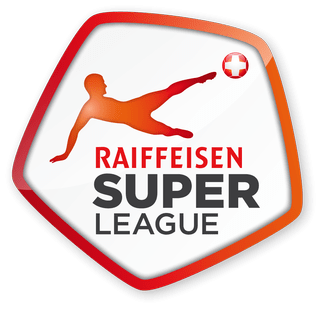 Swiss Super League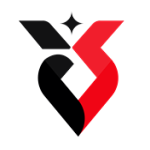 Turkish Süper Lig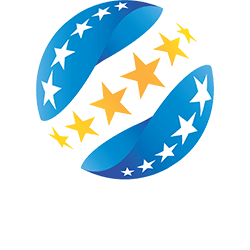 Ukranian Premier League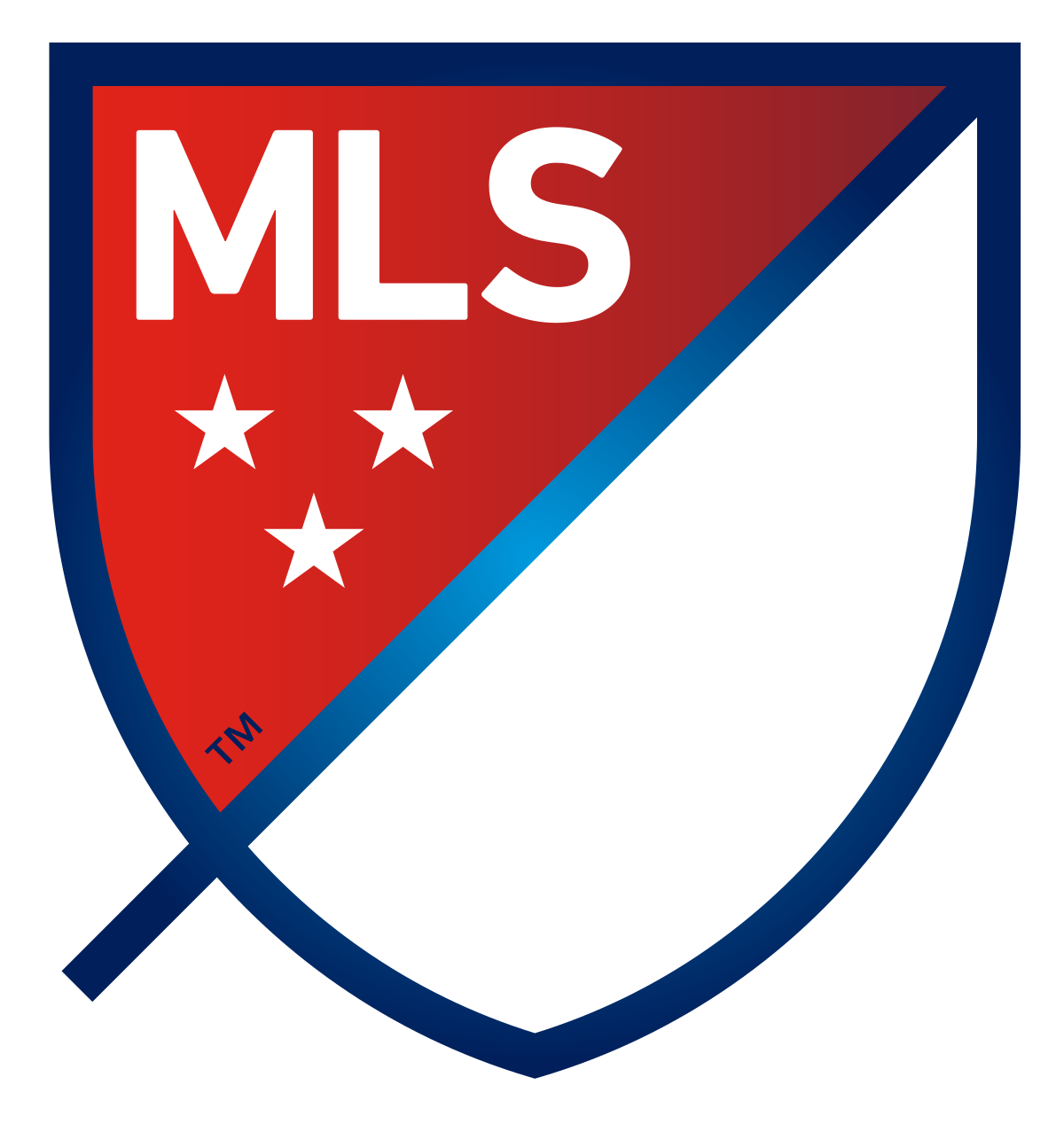 US Major League Soccer (MLS)
Team

✓

✓

Success Rate %

%

Solihull Moors

Solihull Moors

11/11

100.00

100.00%

Chesterfield

Chesterfield

11/11

100.00

100.00%

Newport County

Newport County

8/8

100.00

100.00%

Milton Keynes Dons

Milton Keynes Dons

8/8

100.00

100.00%

Stockport County

Stockport County

8/8

100.00

100.00%

AFC Wimbledon

AFC Wimbledon

8/8

100.00

100.00%

Barnsley

Barnsley

8/8

100.00

100.00%

Villarreal

Villarreal

7/7

100.00

100.00%

Lincoln City

Lincoln City

7/7

100.00

100.00%

Al Taawon

Al Taawon

7/7

100.00

100.00%

Al Ittihad

Al Ittihad

7/7

100.00

100.00%

Derby County

Derby County

7/7

100.00

100.00%

Preston North End

Preston North End

7/7

100.00

100.00%

Levante

Levante

7/7

100.00

100.00%

Ipswich Town

Ipswich Town

7/7

100.00

100.00%

Cardiff City

Cardiff City

7/7

100.00

100.00%

Al Khaleej

Al Khaleej

7/7

100.00

100.00%

Real Madrid

Real Madrid

7/7

100.00

100.00%

Al Hilal

Al Hilal

7/7

100.00

100.00%

Burgos

Burgos

7/7

100.00

100.00%

Girona

Girona

7/7

100.00

100.00%

Al Ahli Jeddah

Al Ahli Jeddah

7/7

100.00

100.00%

Oxford United

Oxford United

7/7

100.00

100.00%

Juventus

Juventus

6/6

100.00

100.00%

Caen

Caen

6/6

100.00

100.00%

Estoril

Estoril

6/6

100.00

100.00%

PSV

PSV

6/6

100.00

100.00%

Anderlecht

Anderlecht

6/6

100.00

100.00%

Zenit

Zenit

6/6

100.00

100.00%

Sporting CP

Sporting CP

6/6

100.00

100.00%

Olympiakos Piraeus

Olympiakos Piraeus

6/6

100.00

100.00%

Porto

Porto

6/6

100.00

100.00%

Milan

Milan

6/6

100.00

100.00%

West Ham United

West Ham United

6/6

100.00

100.00%

Reims

Reims

6/6

100.00

100.00%

Atalanta

Atalanta

6/6

100.00

100.00%

Boavista

Boavista

6/6

100.00

100.00%

Manchester City

Manchester City

6/6

100.00

100.00%

OH Leuven

OH Leuven

6/6

100.00

100.00%

Shakhtar Donetsk

Shakhtar Donetsk

6/6

100.00

100.00%

Tottenham Hotspur

Tottenham Hotspur

6/6

100.00

100.00%

Adana Demirspor

Adana Demirspor

6/6

100.00

100.00%

Benfica

Benfica

6/6

100.00

100.00%

Konyaspor

Konyaspor

6/6

100.00

100.00%

Brighton & Hove Albion

Brighton & Hove Albion

6/6

100.00

100.00%

Inter

Inter

6/6

100.00

100.00%

Lille

Lille

6/6

100.00

100.00%

Sporting Braga

Sporting Braga

6/6

100.00

100.00%

Krylya Sovetov

Krylya Sovetov

6/6

100.00

100.00%

Chornomorets

Chornomorets

6/6

100.00

100.00%

Arsenal

Arsenal

6/6

100.00

100.00%

Liverpool

Liverpool

6/6

100.00

100.00%

CSKA Moskva

CSKA Moskva

6/6

100.00

100.00%

Bodo / Glimt

Bodø / Glimt

17/18

94.44

94.44%

Viking

Viking

17/18

94.44

94.44%

River Plate

River Plate

28/30

93.33

93.33%

Columbus Crew

Columbus Crew

27/29

93.10

93.10%

Atlanta United

Atlanta United

27/29

93.10

93.10%

Southend United

Southend United

10/11

90.91

90.91%

Fylde

Fylde

10/11

90.91

90.91%

Gateshead

Gateshead

10/11

90.91

90.91%

Rochdale

Rochdale

10/11

90.91

90.91%

Swindon Town

Swindon Town

7/8

87.50

87.50%

Mansfield Town

Mansfield Town

7/8

87.50

87.50%

Grimsby Town

Grimsby Town

7/8

87.50

87.50%

Crewe Alexandra

Crewe Alexandra

7/8

87.50

87.50%

Port Vale

Port Vale

7/8

87.50

87.50%

Notts County

Notts County

7/8

87.50

87.50%

Forest Green Rovers

Forest Green Rovers

7/8

87.50

87.50%

Walsall

Walsall

7/8

87.50

87.50%

Peterborough United

Peterborough United

7/8

87.50

87.50%

Wrexham

Wrexham

7/8

87.50

87.50%

Cincinnati

Cincinnati

24/28

85.71

85.71%

Vancouver Whitecaps

Vancouver Whitecaps

24/28

85.71

85.71%

Cosenza

Cosenza

6/7

85.71

85.71%

Swansea City

Swansea City

6/7

85.71

85.71%

Coventry City

Coventry City

6/7

85.71

85.71%

Parma

Parma

6/7

85.71

85.71%

Hull City

Hull City

6/7

85.71

85.71%

Charlton Athletic

Charlton Athletic

6/7

85.71

85.71%

Angers SCO

Angers SCO

6/7

85.71

85.71%

Al Shabab

Al Shabab

6/7

85.71

85.71%

Norwich City

Norwich City

6/7

85.71

85.71%

Bristol Rovers

Bristol Rovers

6/7

85.71

85.71%

Real Sociedad

Real Sociedad

6/7

85.71

85.71%

Espanyol

Espanyol

6/7

85.71

85.71%

Cambridge United

Cambridge United

6/7

85.71

85.71%

Wigan Athletic

Wigan Athletic

6/7

85.71

85.71%

Amorebieta

Amorebieta

6/7

85.71

85.71%

Al Ittifaq

Al Ittifaq

6/7

85.71

85.71%

Plymouth Argyle

Plymouth Argyle

6/7

85.71

85.71%

Tenerife

Tenerife

6/7

85.71

85.71%

Bolton Wanderers

Bolton Wanderers

6/7

85.71

85.71%

Real Zaragoza

Real Zaragoza

6/7

85.71

85.71%

Leicester City

Leicester City

6/7

85.71

85.71%

Al Fateh

Al Fateh

6/7

85.71

85.71%

Al Nassr

Al Nassr

6/7

85.71

85.71%

FC Barcelona

FC Barcelona

6/7

85.71

85.71%

Racing Ferrol

Racing Ferrol

6/7

85.71

85.71%

Laval

Laval

6/7

85.71

85.71%

Dhamk

Dhamk

6/7

85.71

85.71%

Almeria

Almería

6/7

85.71

85.71%

Blackburn Rovers

Blackburn Rovers

6/7

85.71

85.71%

New England

New England

23/27

85.19

85.19%

Fluminense

Fluminense

17/20

85.00

85.00%

Athletico PR

Athletico PR

17/20

85.00

85.00%

Malmo FF

Malmö FF

17/20

85.00

85.00%

Molde

Molde

16/19

84.21

84.21%

Stromsgodset

Strømsgodset

15/18

83.33

83.33%

Brann

Brann

15/18

83.33

83.33%

FK Nizjni Novgorod

FK Nizjni Novgorod

5/6

83.33

83.33%

PEC Zwolle

PEC Zwolle

5/6

83.33

83.33%

Aston Villa

Aston Villa

5/6

83.33

83.33%

FC Twente

FC Twente

5/6

83.33

83.33%

Nice

Nice

5/6

83.33

83.33%

Le Havre

Le Havre

5/6

83.33

83.33%

Casa Pia

Casa Pia

5/6

83.33

83.33%

Wolverhampton Wanderers

Wolverhampton Wanderers

5/6

83.33

83.33%

Trabzonspor

Trabzonspor

5/6

83.33

83.33%

Krasnodar

Krasnodar

5/6

83.33

83.33%

Portimonense

Portimonense

5/6

83.33

83.33%

Como

Como

5/6

83.33

83.33%

SC Heerenveen

SC Heerenveen

5/6

83.33

83.33%

Saint-Etienne

Saint-Étienne

5/6

83.33

83.33%

Napoli

Napoli

5/6

83.33

83.33%

Pendikspor

Pendikspor

5/6

83.33

83.33%

Feyenoord

Feyenoord

5/6

83.33

83.33%

Lecce

Lecce

5/6

83.33

83.33%

Brentford

Brentford

5/6

83.33

83.33%

Rizespor

Rizespor

5/6

83.33

83.33%

Sivasspor

Sivasspor

5/6

83.33

83.33%

Queen's Park

Queen's Park

5/6

83.33

83.33%

Sparta Rotterdam

Sparta Rotterdam

5/6

83.33

83.33%

Paris Saint Germain

Paris Saint Germain

5/6

83.33

83.33%

Vorskla

Vorskla

5/6

83.33

83.33%

Ankaragucu

Ankaragücü

5/6

83.33

83.33%

Gent

Gent

5/6

83.33

83.33%

Go Ahead Eagles

Go Ahead Eagles

5/6

83.33

83.33%

Manchester United

Manchester United

5/6

83.33

83.33%

Antalyaspor

Antalyaspor

5/6

83.33

83.33%

Dinamo Moskva

Dinamo Moskva

5/6

83.33

83.33%

Gil Vicente

Gil Vicente

5/6

83.33

83.33%

Kayserispor

Kayserispor

5/6

83.33

83.33%

Excelsior

Excelsior

5/6

83.33

83.33%

Lazio

Lazio

5/6

83.33

83.33%

Monaco

Monaco

5/6

83.33

83.33%

Lokomotiv Moskva

Lokomotiv Moskva

5/6

83.33

83.33%

Arbroath

Arbroath

5/6

83.33

83.33%

Sudtirol

Südtirol

5/6

83.33

83.33%

OFI

OFI

5/6

83.33

83.33%

Nottingham Forest

Nottingham Forest

5/6

83.33

83.33%

Kasimpasa

Kasımpaşa

5/6

83.33

83.33%

Sevilla

Sevilla

5/6

83.33

83.33%

Kryvbas Kryvyi Rih

Kryvbas Kryvyi Rih

5/6

83.33

83.33%

Galatasaray

Galatasaray

5/6

83.33

83.33%

NEC

NEC

5/6

83.33

83.33%

Newcastle United

Newcastle United

5/6

83.33

83.33%

Vizela

Vizela

5/6

83.33

83.33%

Minai

Minai

5/6

83.33

83.33%

Sporting Charleroi

Sporting Charleroi

5/6

83.33

83.33%

Metz

Metz

5/6

83.33

83.33%

Besiktas

Beşiktaş

5/6

83.33

83.33%

Nantes

Nantes

5/6

83.33

83.33%

Dallas

Dallas

24/29

82.76

82.76%

Saint Louis City

Saint Louis City

24/29

82.76

82.76%

Lillestrom

Lillestrøm

14/17

82.35

82.35%

Minnesota United

Minnesota United

23/28

82.14

82.14%

Aldershot Town

Aldershot Town

9/11

81.82

81.82%

Barnet

Barnet

9/11

81.82

81.82%

Ebbsfleet United

Ebbsfleet United

9/11

81.82

81.82%

York City

York City

9/11

81.82

81.82%

Bromley

Bromley

9/11

81.82

81.82%

Hartlepool United

Hartlepool United

9/11

81.82

81.82%

Altrincham

Altrincham

9/11

81.82

81.82%

Hacken

Häcken

17/21

80.95

80.95%

Djurgarden

Djurgården

17/21

80.95

80.95%

Defensa y Justicia

Defensa y Justicia

24/30

80.00

80.00%

SJ Earthquakes

SJ Earthquakes

24/30

80.00

80.00%

Racing Club

Racing Club

24/30

80.00

80.00%

Sirius

Sirius

16/20

80.00

80.00%

Atletico Mineiro

Atlético Mineiro

16/20

80.00

80.00%

Flamengo

Flamengo

16/20

80.00

80.00%

Botafogo

Botafogo

16/20

80.00

80.00%

Bragantino

Bragantino

16/20

80.00

80.00%

Norrkoping

Norrköping

16/20

80.00

80.00%

Coritiba

Coritiba

16/20

80.00

80.00%

Brommapojkarna

Brommapojkarna

16/20

80.00

80.00%

Talleres Cordoba

Talleres Córdoba

23/29

79.31

79.31%

Orlando City

Orlando City

23/29

79.31

79.31%

Sarpsborg 08

Sarpsborg 08

15/19

78.95

78.95%

Philadelphia Union

Philadelphia Union

22/28

78.57

78.57%

Austin

Austin

22/28

78.57

78.57%

Tromso

Tromsø

14/18

77.78

77.78%

Valerenga

Vålerenga

14/18

77.78

77.78%

Gremio

Grêmio

16/21

76.19

76.19%

Portland Timbers

Portland Timbers

22/29

75.86

75.86%

Charlotte

Charlotte

21/28

75.00

75.00%

Sao Paulo

São Paulo

15/20

75.00

75.00%

Elfsborg

Elfsborg

15/20

75.00

75.00%

AIK

AIK

15/20

75.00

75.00%

Bahia

Bahia

15/20

75.00

75.00%

Palmeiras

Palmeiras

15/20

75.00

75.00%

Gillingham

Gillingham

6/8

75.00

75.00%

Bradford City

Bradford City

6/8

75.00

75.00%

Crawley Town

Crawley Town

6/8

75.00

75.00%

Doncaster Rovers

Doncaster Rovers

6/8

75.00

75.00%

Stevenage

Stevenage

6/8

75.00

75.00%

Colchester United

Colchester United

6/8

75.00

75.00%

Portsmouth

Portsmouth

6/8

75.00

75.00%

Platense

Platense

22/30

73.33

73.33%

Lanus

Lanús

22/30

73.33

73.33%

DC United

DC United

22/30

73.33

73.33%

Woking

Woking

8/11

72.73

72.73%

Wealdstone

Wealdstone

8/11

72.73

72.73%

Boreham Wood

Boreham Wood

8/11

72.73

72.73%

Inter Miami

Inter Miami

20/28

71.43

71.43%

Houston Dynamo

Houston Dynamo

20/28

71.43

71.43%

Degerfors

Degerfors

15/21

71.43

71.43%

Corinthians

Corinthians

15/21

71.43

71.43%

Leganes

Leganés

5/7

71.43

71.43%

Sampdoria

Sampdoria

5/7

71.43

71.43%

Southampton

Southampton

5/7

71.43

71.43%

Barrow

Barrow

5/7

71.43

71.43%

Racing Santander

Racing Santander

5/7

71.43

71.43%

Elche

Elche

5/7

71.43

71.43%

Northampton Town

Northampton Town

5/7

71.43

71.43%

West Bromwich Albion

West Bromwich Albion

5/7

71.43

71.43%

Albacete

Albacete

5/7

71.43

71.43%

Auxerre

Auxerre

5/7

71.43

71.43%

Middlesbrough

Middlesbrough

5/7

71.43

71.43%

Wycombe Wanderers

Wycombe Wanderers

5/7

71.43

71.43%

Athletic Club

Athletic Club

5/7

71.43

71.43%

Bari 1908

Bari 1908

5/7

71.43

71.43%

Mallorca

Mallorca

5/7

71.43

71.43%

Eldense

Eldense

5/7

71.43

71.43%

Cremonese

Cremonese

5/7

71.43

71.43%

Venezia

Venezia

5/7

71.43

71.43%

Birmingham City

Birmingham City

5/7

71.43

71.43%

Al Hazm

Al Hazm

5/7

71.43

71.43%

Huddersfield Town

Huddersfield Town

5/7

71.43

71.43%

Al Wahda

Al Wahda

5/7

71.43

71.43%

Sunderland

Sunderland

5/7

71.43

71.43%

Getafe

Getafe

5/7

71.43

71.43%

Troyes

Troyes

5/7

71.43

71.43%

Reading

Reading

5/7

71.43

71.43%

Rotherham United

Rotherham United

5/7

71.43

71.43%

Catanzaro

Catanzaro

5/7

71.43

71.43%

Queens Park Rangers

Queens Park Rangers

5/7

71.43

71.43%

Villarreal II

Villarreal II

5/7

71.43

71.43%

Rodez

Rodez

5/7

71.43

71.43%

Valencia

Valencia

5/7

71.43

71.43%

Estudiantes

Estudiantes

21/30

70.00

70.00%

New York City

New York City

21/30

70.00

70.00%

Kalmar

Kalmar

14/20

70.00

70.00%

Fortaleza

Fortaleza

14/20

70.00

70.00%

Rosario Central

Rosario Central

20/29

68.97

68.97%

Independiente

Independiente

20/29

68.97

68.97%

Rosenborg

Rosenborg

13/19

68.42

68.42%

Real Salt Lake

Real Salt Lake

19/28

67.86

67.86%

Los Angeles FC

Los Angeles FC

19/28

67.86

67.86%

LA Galaxy

LA Galaxy

19/28

67.86

67.86%

Seattle Sounders

Seattle Sounders

19/28

67.86

67.86%

Godoy Cruz

Godoy Cruz

20/30

66.67

66.67%

Nashville SC

Nashville SC

18/27

66.67

66.67%

Vasco da Gama

Vasco da Gama

14/21

66.67

66.67%

Hammarby

Hammarby

14/21

66.67

66.67%

America Mineiro

América Mineiro

14/21

66.67

66.67%

HamKam

HamKam

12/18

66.67

66.67%

Moreirense

Moreirense

4/6

66.67

66.67%

PAOK

PAOK

4/6

66.67

66.67%

Mechelen

Mechelen

4/6

66.67

66.67%

AFC Bournemouth

AFC Bournemouth

4/6

66.67

66.67%

Lorient

Lorient

4/6

66.67

66.67%

Granada

Granada

4/6

66.67

66.67%

Sassuolo

Sassuolo

4/6

66.67

66.67%

Palermo

Palermo

4/6

66.67

66.67%

Baltika

Baltika

4/6

66.67

66.67%

Kifisia

Kifisia

4/6

66.67

66.67%

Fulham

Fulham

4/6

66.67

66.67%

Standard Liege

Standard Liège

4/6

66.67

66.67%

Rennes

Rennes

4/6

66.67

66.67%

Osasuna

Osasuna

4/6

66.67

66.67%

Rostov

Rostov

4/6

66.67

66.67%

Real Betis

Real Betis

4/6

66.67

66.67%

Aris

Aris

4/6

66.67

66.67%

Sint-Truiden

Sint-Truiden

4/6

66.67

66.67%

Crystal Palace

Crystal Palace

4/6

66.67

66.67%

Montpellier

Montpellier

4/6

66.67

66.67%

Volos NFC

Volos NFC

4/6

66.67

66.67%

Spartak Moskva

Spartak Moskva

4/6

66.67

66.67%

RKC Waalwijk

RKC Waalwijk

4/6

66.67

66.67%

AS Eupen

AS Eupen

4/6

66.67

66.67%

Strasbourg

Strasbourg

4/6

66.67

66.67%

Rubin Kazan'

Rubin Kazan'

4/6

66.67

66.67%

Lens

Lens

4/6

66.67

66.67%

Torino

Torino

4/6

66.67

66.67%

Famalicao

Famalicão

4/6

66.67

66.67%

Vitoria SC

Vitória SC

4/6

66.67

66.67%

Antwerp

Antwerp

4/6

66.67

66.67%

Pisa

Pisa

4/6

66.67

66.67%

Sheffield United

Sheffield United

4/6

66.67

66.67%

Westerlo

Westerlo

4/6

66.67

66.67%

Olympique Marseille

Olympique Marseille

4/6

66.67

66.67%

Toulouse

Toulouse

4/6

66.67

66.67%

Rio Ave

Rio Ave

4/6

66.67

66.67%

Bordeaux

Bordeaux

4/6

66.67

66.67%

Lamia

Lamia

4/6

66.67

66.67%

Arouca

Arouca

4/6

66.67

66.67%

Polessya

Polessya

4/6

66.67

66.67%

Almere City

Almere City

4/6

66.67

66.67%

Brest

Brest

4/6

66.67

66.67%

Orenburg

Orenburg

4/6

66.67

66.67%

Modena

Modena

4/6

66.67

66.67%

Cercle Brugge

Cercle Brugge

4/6

66.67

66.67%

Chaves

Chaves

4/6

66.67

66.67%

Sporting KC

Sporting KC

19/29

65.52

65.52%

Atletico Tucuman

Atlético Tucumán

19/29

65.52

65.52%

Newell's Old Boys

Newell's Old Boys

19/29

65.52

65.52%

Halmstad

Halmstad

13/20

65.00

65.00%

Stabak

Stabæk

11/17

64.71

64.71%

Chicago Fire

Chicago Fire

18/28

64.29

64.29%

Oldham Athletic

Oldham Athletic

7/11

63.64

63.64%

Argentinos Juniors

Argentinos Juniors

19/30

63.33

63.33%

Velez Sarsfield

Vélez Sarsfield

19/30

63.33

63.33%

San Lorenzo

San Lorenzo

19/30

63.33

63.33%

Odd

Odd

12/19

63.16

63.16%

Accrington Stanley

Accrington Stanley

5/8

62.50

62.50%

Sutton United

Sutton United

5/8

62.50

62.50%

Tranmere Rovers

Tranmere Rovers

5/8

62.50

62.50%

Leyton Orient

Leyton Orient

5/8

62.50

62.50%

Exeter City

Exeter City

5/8

62.50

62.50%

Salford City

Salford City

5/8

62.50

62.50%

New York RB

New York RB

17/28

60.71

60.71%

IFK Goteborg

IFK Göteborg

12/20

60.00

60.00%

Internacional

Internacional

12/20

60.00

60.00%

Varnamo

Värnamo

12/20

60.00

60.00%

Union Santa Fe

Unión Santa Fe

17/29

58.62

58.62%

Annecy

Annecy

4/7

57.14

57.14%

Real Valladolid

Real Valladolid

4/7

57.14

57.14%

Millwall

Millwall

4/7

57.14

57.14%

FC Cartagena

FC Cartagena

4/7

57.14

57.14%

Bastia

Bastia

4/7

57.14

57.14%

Guingamp

Guingamp

4/7

57.14

57.14%

Leeds United

Leeds United

4/7

57.14

57.14%

Al Tai

Al Tai

4/7

57.14

57.14%

Rayo Vallecano

Rayo Vallecano

4/7

57.14

57.14%

Al Riyadh

Al Riyadh

4/7

57.14

57.14%

Ascoli

Ascoli

4/7

57.14

57.14%

Mirandes

Mirandés

4/7

57.14

57.14%

Al Feiha

Al Feiha

4/7

57.14

57.14%

FC Andorra

FC Andorra

4/7

57.14

57.14%

Quevilly Rouen

Quevilly Rouen

4/7

57.14

57.14%

Cittadella

Cittadella

4/7

57.14

57.14%

Pau

Pau

4/7

57.14

57.14%

Ternana

Ternana

4/7

57.14

57.14%

SD Eibar

SD Eibar

4/7

57.14

57.14%

Bristol City

Bristol City

4/7

57.14

57.14%

Reggiana

Reggiana

4/7

57.14

57.14%

Morecambe

Morecambe

4/7

57.14

57.14%

Cadiz

Cádiz

4/7

57.14

57.14%

Abha

Abha

4/7

57.14

57.14%

Huesca

Huesca

4/7

57.14

57.14%

Barracas Central

Barracas Central

17/30

56.67

56.67%

Tigre

Tigre

17/30

56.67

56.67%

Colon

Colón

17/30

56.67

56.67%

Sandefjord

Sandefjord

10/18

55.56

55.56%

Boca Juniors

Boca Juniors

16/29

55.17

55.17%

Cruzeiro

Cruzeiro

11/20

55.00

55.00%

Cuiaba

Cuiabá

11/20

55.00

55.00%

Goias

Goiás

11/20

55.00

55.00%

Halifax Town

Halifax Town

6/11

54.55

54.55%

Dorking Wanderers

Dorking Wanderers

6/11

54.55

54.55%

Kidderminster Harriers

Kidderminster Harriers

6/11

54.55

54.55%

Oxford City

Oxford City

6/11

54.55

54.55%

Montreal Impact

Montreal Impact

15/28

53.57

53.57%

Belgrano

Belgrano

16/30

53.33

53.33%

Aalesund

Aalesund

10/19

52.63

52.63%

Haugesund

Haugesund

10/19

52.63

52.63%

Toronto

Toronto

15/29

51.72

51.72%

Central Cordoba SdE

Central Cordoba SdE

15/29

51.72

51.72%

Gimnasia La Plata

Gimnasia La Plata

15/29

51.72

51.72%

Arsenal de Sarandi

Arsenal de Sarandi

15/30

50.00

50.00%

Banfield

Banfield

15/30

50.00

50.00%

Colorado Rapids

Colorado Rapids

14/28

50.00

50.00%

Mjallby

Mjällby

10/20

50.00

50.00%

Harrogate Town

Harrogate Town

4/8

50.00

50.00%

Carlisle United

Carlisle United

4/8

50.00

50.00%

Burton Albion

Burton Albion

4/8

50.00

50.00%

Kolos Kovalivka

Kolos Kovalivka

3/6

50.00

50.00%

Alanyaspor

Alanyaspor

3/6

50.00

50.00%

Oleksandria

Oleksandria

3/6

50.00

50.00%

Clermont

Clermont

3/6

50.00

50.00%

Akhmat Grozny

Akhmat Grozny

3/6

50.00

50.00%

Estrela Amadora

Estrela Amadora

3/6

50.00

50.00%

Kortrijk

Kortrijk

3/6

50.00

50.00%

Farense

Farense

3/6

50.00

50.00%

Dunkerque

Dunkerque

3/6

50.00

50.00%

Hellas Verona

Hellas Verona

3/6

50.00

50.00%

LNZ Cherkasy

LNZ Cherkasy

3/6

50.00

50.00%

Celta de Vigo

Celta de Vigo

3/6

50.00

50.00%

Gaziantep F.K.

Gaziantep F.K.

3/6

50.00

50.00%

Salernitana

Salernitana

3/6

50.00

50.00%

Chelsea

Chelsea

3/6

50.00

50.00%

Fatih Karagumruk

Fatih Karagümrük

3/6

50.00

50.00%

Sochi

Sochi

3/6

50.00

50.00%

Olympique Lyonnais

Olympique Lyonnais

3/6

50.00

50.00%

Hatayspor

Hatayspor

3/6

50.00

50.00%

Fortuna Sittard

Fortuna Sittard

3/6

50.00

50.00%

Huracan

Huracán

14/29

48.28

48.28%

Instituto

Instituto

14/30

46.67

46.67%

Sarmiento

Sarmiento

14/30

46.67

46.67%

Dagenham & Redbridge

Dagenham & Redbridge

5/11

45.45

45.45%

Eastleigh

Eastleigh

5/11

45.45

45.45%

Varberg BoIS

Varberg BoIS

9/20

45.00

45.00%

Santos

Santos

9/20

45.00

45.00%

Al Akhdoud

Al Akhdoud

3/7

42.86

42.86%

Paris

Paris

3/7

42.86

42.86%

Fleetwood Town

Fleetwood Town

3/7

42.86

42.86%

Grenoble Foot 38

Grenoble Foot 38

3/7

42.86

42.86%

Al Raed

Al Raed

3/7

42.86

42.86%

Concarneau

Concarneau

3/7

42.86

42.86%

Amiens SC

Amiens SC

3/7

42.86

42.86%

Sporting Gijon

Sporting Gijón

3/7

42.86

42.86%

Stoke City

Stoke City

3/7

42.86

42.86%

Alcorcon

Alcorcón

3/7

42.86

42.86%

Ajaccio

Ajaccio

3/7

42.86

42.86%

Watford

Watford

3/7

42.86

42.86%

Sheffield Wednesday

Sheffield Wednesday

3/7

42.86

42.86%

Maidenhead United

Maidenhead United

4/11

36.36

36.36%

Deportivo Alaves

Deportivo Alavés

2/6

33.33

33.33%

Udinese

Udinese

2/6

33.33

33.33%

Spezia

Spezia

2/6

33.33

33.33%

Vitesse

Vitesse

2/6

33.33

33.33%

Ural

Ural

2/6

33.33

33.33%

FC Utrecht

FC Utrecht

2/6

33.33

33.33%

Cagliari

Cagliari

2/6

33.33

33.33%

Everton

Everton

2/6

33.33

33.33%

Blackpool

Blackpool

2/7

28.57

28.57%

Shrewsbury Town

Shrewsbury Town

2/7

28.57

28.57%

Las Palmas

Las Palmas

2/7

28.57

28.57%

Real Oviedo

Real Oviedo

2/7

28.57

28.57%

Valenciennes

Valenciennes

2/7

28.57

28.57%

FeralpiSalo

FeralpiSalò

2/7

28.57

28.57%

Obolon'-Brovar

Obolon'-Brovar

1/6

16.67

16.67%

Empoli

Empoli

1/6

16.67

16.67%

Fakel

Fakel

1/6

16.67

16.67%

Cheltenham Town

Cheltenham Town

0/8

0.00

0.00%
Hint: To find these stats more quickly next time, search "TPP Goals Stats" on Google.
IMPORTANT: If the stats on this page have not updated, then please clear your cache.
How to Use the Total Team Goals Stats Table
The table above features the Total Team Goals Statistics for over 500 teams across around the globe for the current season. Here you can select between:
Goals scored
Goals conceded
Clean sheets
To make the most out of it:
Use the 'Search' bar to find a specific team, league or country.
Select between tabs based on information needs.
Use the directional arrows to sort the data according to 'League', 'Team', 'Matches Played' (Pd) or 'Percentage' (%).
The data is updated daily to ensure we have the most up-to-date stats available.
Which Leagues & Tournaments Do We Offer Total Team Goals Stats For?
DFB Pokal
Copa Del Rey
Coupe de France
Coupe de la Ligue
Scottish Cup
Scottish League Cup
Copa Libertadores
Holland – Eredivisie
Portugal – Primeira Liga
Belgium – First Division A
Scotland – Premiership, League One & League Two
Austria – A-League
Norway – Eliteserien
Turkey – Süper Lig
Ukraine – 1. Liga
Switzerland – Super League
Russia – Premier Liga
Greece – Superleague
Sweden – Allsvenskan
Finland – Veikkausliiga
Brazil – Serie A
Argentina – Premiera Division
USA – MLS
Australia – A League
What Is Team Goals Betting?
Traditionally, football betting is about predicting the correct outcome (winner) of a match. You place your bet on either a home win, a draw or an away win, and you get your winnings only if you pick the right result. Final Result Betting can be useful in many scenarios, but there are also times where this type of betting simply isn't profitable. In these scenarios, we have betting types like Total Team Goals.
Total Team Goals allows you to wager on how many goals a teams will score or concede. Let's take a match between Tottenham and West Ham as an example. You feel confident in Tottenham's attacking prowess, so you decide to wager on team goals. If you select over 2.5, this means that Tottenham will have to score 3 or more goals for you to win. If Tottenham only score 2 goals, you lose. In the same way, if you're confident Tottenham won't let in more than 1 goal, you can wager on under 1.5 goals conceded.
That's just one of many examples in this broad market. Team goals can be applied in numerous situations, from one team, to both teams, both halves and more.
Total Team Goals Variations
Over/Under
This is a simple wager on the amount of goals that will be scored. Bookmakers will give you a variety of Over/Under options, such as:
Team A will score over 0.5 goals
Team A will score over 1.5 goals
Team A will concede over 0.5 goals
Team A will concede over 1.5 goals
Total goals over 2.5
Total goals under 2.5
This is an extremely versatile market which allows you to bet on a lot of different scenarios. You can bet on a specific team, on total goals by both teams, on goals in every half and so much more.
Result/BTTS
Result betting is based around wagering on one of three outcomes: team A winning, team B winning, or a draw between team A and B. On the other hand, BTTS stands for Both Teams to Score. Therefore, to win this bet, you'll need to predict which team will win the match and whether both teams will score over 0.5 goals. For example, in a match between Liverpool and Everton, you place a bet on Liverpool & BTTS "yes". To win the bet, Liverpool will need to win the match, but Everton will also have to score.
Result/Total Goals
Result/Total goals can be viewed as a safer version of Result/BTTS, and the odds will reflect this. With this bet, you're no longer required to predict whether both teams will score, but rather the cumulative goals scored by both teams in the final result. Going back to the Liverpool – Everton example, if you bet on Liverpool + over 2.5 goals, Liverpool could win 3-0, or 2-1 – it wouldn't matter. As long as 3 or more goals are scored in total and Liverpool finish as winners, your bet will be successful.
Exact Goals
This is exactly what it says on the tin – punters bet on the exact number of goals to be scored in a game. A few examples are Liverpool to score exactly 2 goals, 1 goal to be scored in the first half, and 3 goals to be scored in the whole match.
TPP Clean Sheet Stats Table
All Leagues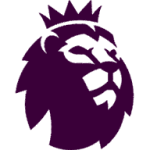 English Premier League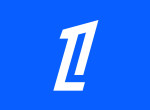 French Ligue 1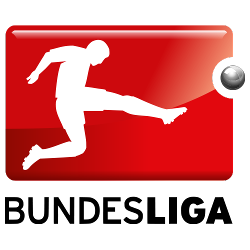 German Bundesliga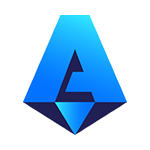 Italian Serie A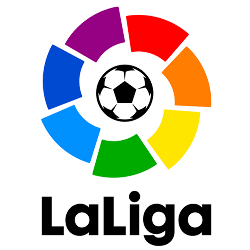 Spanish La Liga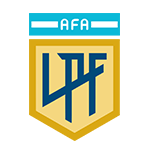 Argentine Primera División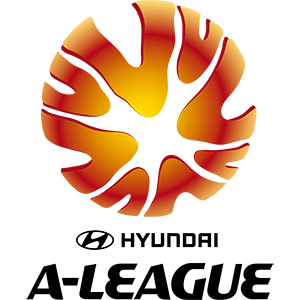 Australian A-League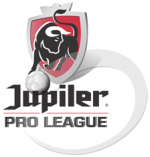 Belgian First Division A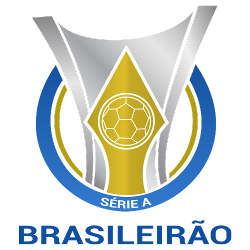 Brazilian Serie A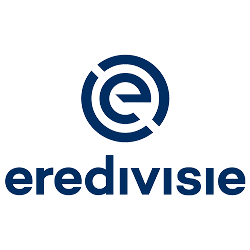 Dutch Eredivisie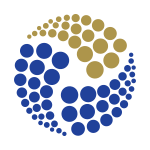 English Championship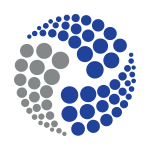 English League One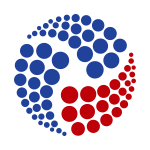 English League Two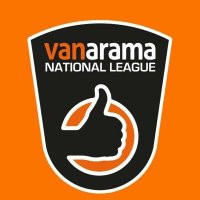 English National League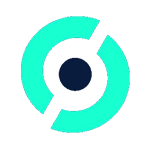 French Ligue 2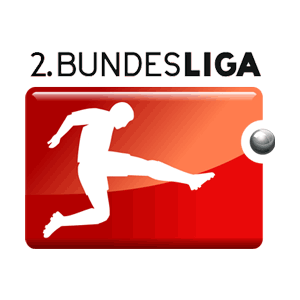 German 2. Bundesliga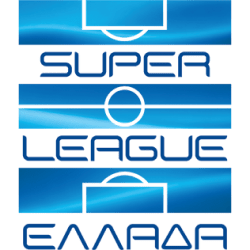 Greek Super League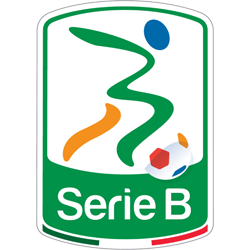 Italian Serie B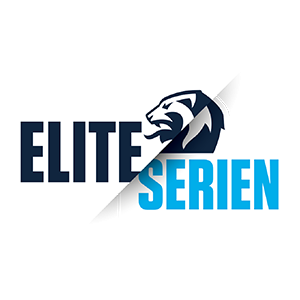 Norwegian Eliteserien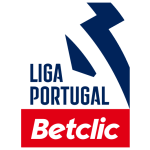 Portuguese Primeira Liga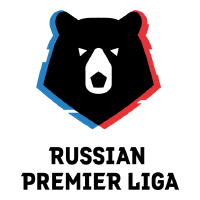 Russian Premier League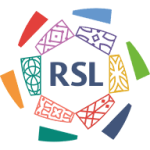 Saudi Pro League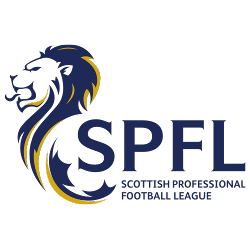 Scottish Premiership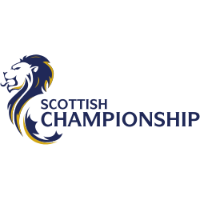 Scottish Championship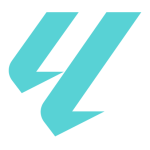 Spanish Segunda División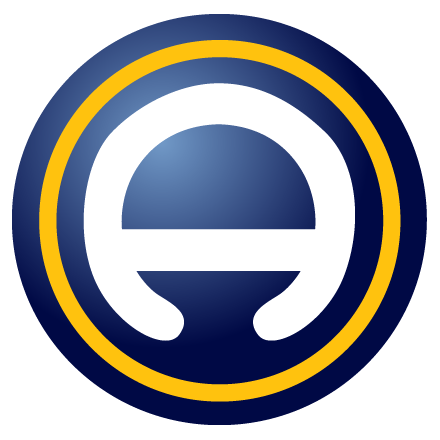 Swedish Allsvenskan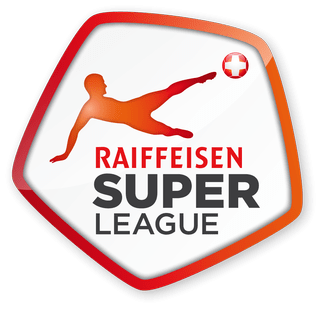 Swiss Super League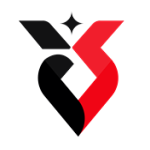 Turkish Süper Lig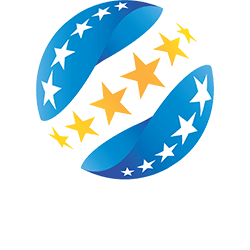 Ukranian Premier League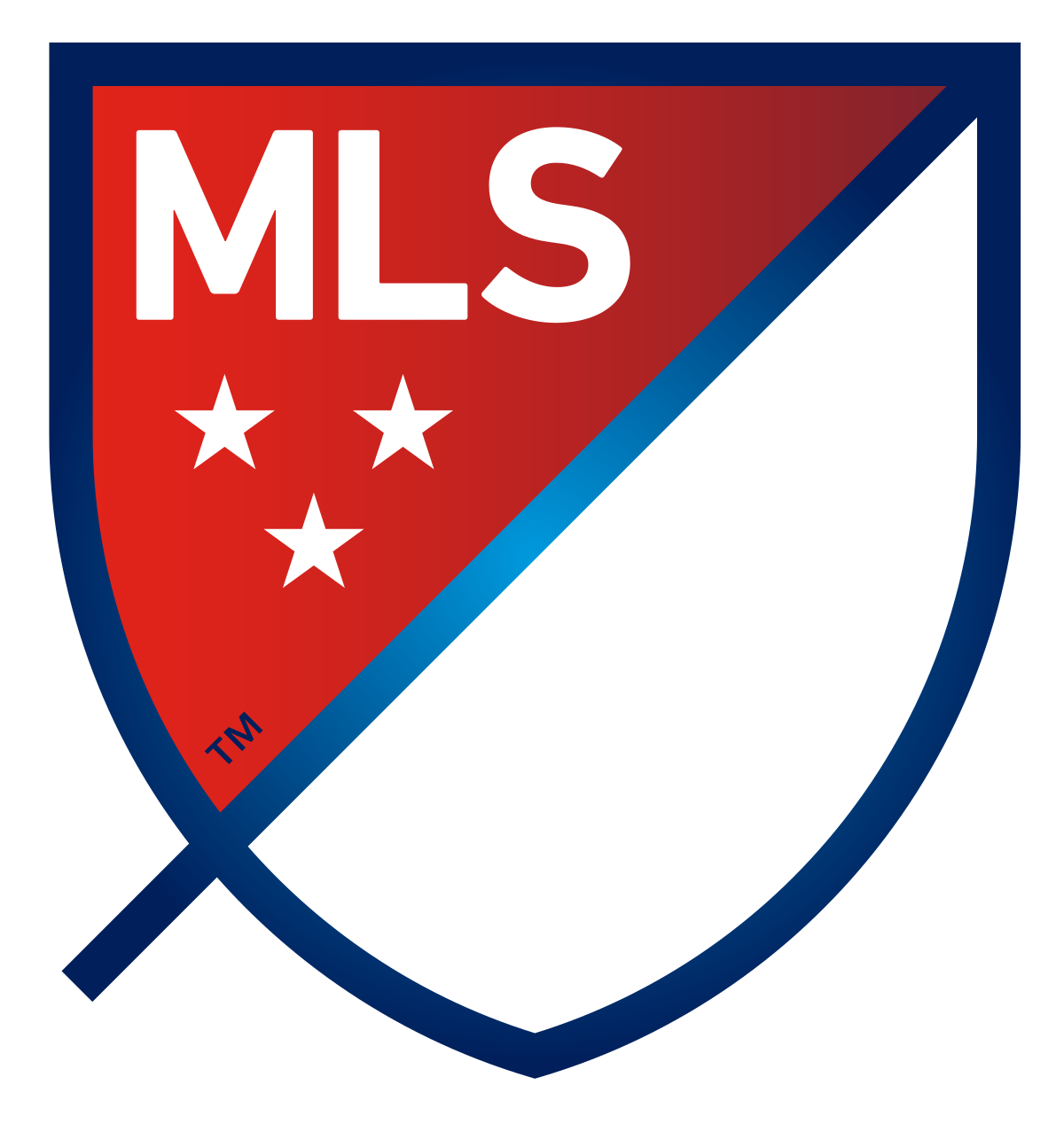 US Major League Soccer (MLS)
Team

✓

✓

Success Rate %

%

PSV

PSV

5/6

83.33

83.33%

Tenerife

Tenerife

5/7

71.43

71.43%

Al Ittihad

Al Ittihad

5/7

71.43

71.43%

Angers SCO

Angers SCO

5/7

71.43

71.43%

Grenoble Foot 38

Grenoble Foot 38

5/7

71.43

71.43%

Antwerp

Antwerp

4/6

66.67

66.67%

Bordeaux

Bordeaux

4/6

66.67

66.67%

Galatasaray

Galatasaray

4/6

66.67

66.67%

Inter

Inter

4/6

66.67

66.67%

Modena

Modena

4/6

66.67

66.67%

Olympiakos Piraeus

Olympiakos Piraeus

4/6

66.67

66.67%

Krasnodar

Krasnodar

4/6

66.67

66.67%

Atalanta

Atalanta

4/6

66.67

66.67%

San Lorenzo

San Lorenzo

19/30

63.33

63.33%

Venezia

Venezia

4/7

57.14

57.14%

Real Zaragoza

Real Zaragoza

4/7

57.14

57.14%

Valenciennes

Valenciennes

4/7

57.14

57.14%

Laval

Laval

4/7

57.14

57.14%

Leganes

Leganés

4/7

57.14

57.14%

Annecy

Annecy

4/7

57.14

57.14%

Parma

Parma

4/7

57.14

57.14%

Leeds United

Leeds United

4/7

57.14

57.14%

Guingamp

Guingamp

4/7

57.14

57.14%

Rayo Vallecano

Rayo Vallecano

4/7

57.14

57.14%

Ipswich Town

Ipswich Town

4/7

57.14

57.14%

Athletic Club

Athletic Club

4/7

57.14

57.14%

Botafogo

Botafogo

11/20

55.00

55.00%

Defensa y Justicia

Defensa y Justicia

16/30

53.33

53.33%

River Plate

River Plate

15/30

50.00

50.00%

Belgrano

Belgrano

15/30

50.00

50.00%

Bragantino

Bragantino

10/20

50.00

50.00%

Exeter City

Exeter City

4/8

50.00

50.00%

Stevenage

Stevenage

4/8

50.00

50.00%

Portsmouth

Portsmouth

4/8

50.00

50.00%

Mansfield Town

Mansfield Town

4/8

50.00

50.00%

Gillingham

Gillingham

4/8

50.00

50.00%

Port Vale

Port Vale

4/8

50.00

50.00%

Spartak Moskva

Spartak Moskva

3/6

50.00

50.00%

Manchester City

Manchester City

3/6

50.00

50.00%

Torino

Torino

3/6

50.00

50.00%

Famalicao

Famalicão

3/6

50.00

50.00%

Arbroath

Arbroath

3/6

50.00

50.00%

Vitoria SC

Vitória SC

3/6

50.00

50.00%

Pisa

Pisa

3/6

50.00

50.00%

Kryvbas Kryvyi Rih

Kryvbas Kryvyi Rih

3/6

50.00

50.00%

Fakel

Fakel

3/6

50.00

50.00%

Hatayspor

Hatayspor

3/6

50.00

50.00%

Juventus

Juventus

3/6

50.00

50.00%

PAOK

PAOK

3/6

50.00

50.00%

Caen

Caen

3/6

50.00

50.00%

Alanyaspor

Alanyaspor

3/6

50.00

50.00%

Zenit

Zenit

3/6

50.00

50.00%

Nice

Nice

3/6

50.00

50.00%

Casa Pia

Casa Pia

3/6

50.00

50.00%

Palermo

Palermo

3/6

50.00

50.00%

Sporting CP

Sporting CP

3/6

50.00

50.00%

Como

Como

3/6

50.00

50.00%

Fulham

Fulham

3/6

50.00

50.00%

Akhmat Grozny

Akhmat Grozny

3/6

50.00

50.00%

Sarmiento

Sarmiento

14/30

46.67

46.67%

Maidenhead United

Maidenhead United

5/11

45.45

45.45%

Gateshead

Gateshead

5/11

45.45

45.45%

Barnet

Barnet

5/11

45.45

45.45%

Elfsborg

Elfsborg

9/20

45.00

45.00%

Mjallby

Mjällby

9/20

45.00

45.00%

Fortaleza

Fortaleza

9/20

45.00

45.00%

Estudiantes

Estudiantes

13/30

43.33

43.33%

Birmingham City

Birmingham City

3/7

42.86

42.86%

Cambridge United

Cambridge United

3/7

42.86

42.86%

FC Andorra

FC Andorra

3/7

42.86

42.86%

Sporting Gijon

Sporting Gijón

3/7

42.86

42.86%

Amiens SC

Amiens SC

3/7

42.86

42.86%

Real Madrid

Real Madrid

3/7

42.86

42.86%

Burgos

Burgos

3/7

42.86

42.86%

Leicester City

Leicester City

3/7

42.86

42.86%

Oxford United

Oxford United

3/7

42.86

42.86%

Ajaccio

Ajaccio

3/7

42.86

42.86%

FC Barcelona

FC Barcelona

3/7

42.86

42.86%

Morecambe

Morecambe

3/7

42.86

42.86%

Racing Ferrol

Racing Ferrol

3/7

42.86

42.86%

Blackpool

Blackpool

3/7

42.86

42.86%

Real Valladolid

Real Valladolid

3/7

42.86

42.86%

Lincoln City

Lincoln City

3/7

42.86

42.86%

Al Taawon

Al Taawon

3/7

42.86

42.86%

Millwall

Millwall

3/7

42.86

42.86%

Derby County

Derby County

3/7

42.86

42.86%

Racing Santander

Racing Santander

3/7

42.86

42.86%

Levante

Levante

3/7

42.86

42.86%

Wycombe Wanderers

Wycombe Wanderers

3/7

42.86

42.86%

Bari 1908

Bari 1908

3/7

42.86

42.86%

Newell's Old Boys

Newell's Old Boys

12/29

41.38

41.38%

Argentinos Juniors

Argentinos Juniors

12/30

40.00

40.00%

Instituto

Instituto

12/30

40.00

40.00%

Banfield

Banfield

12/30

40.00

40.00%

Malmo FF

Malmö FF

8/20

40.00

40.00%

Palmeiras

Palmeiras

8/20

40.00

40.00%

Atletico Mineiro

Atlético Mineiro

8/20

40.00

40.00%

Cruzeiro

Cruzeiro

8/20

40.00

40.00%

Houston Dynamo

Houston Dynamo

11/28

39.29

39.29%

Seattle Sounders

Seattle Sounders

11/28

39.29

39.29%

Cincinnati

Cincinnati

11/28

39.29

39.29%

Djurgarden

Djurgården

8/21

38.10

38.10%

Rosario Central

Rosario Central

11/29

37.93

37.93%

Talleres Cordoba

Talleres Córdoba

11/29

37.93

37.93%

Atletico Tucuman

Atlético Tucumán

11/29

37.93

37.93%

Leyton Orient

Leyton Orient

3/8

37.50

37.50%

Barnsley

Barnsley

3/8

37.50

37.50%

Swindon Town

Swindon Town

3/8

37.50

37.50%

Odd

Odd

7/19

36.84

36.84%

Godoy Cruz

Godoy Cruz

11/30

36.67

36.67%

Platense

Platense

11/30

36.67

36.67%

Bromley

Bromley

4/11

36.36

36.36%

Dagenham & Redbridge

Dagenham & Redbridge

4/11

36.36

36.36%

Oldham Athletic

Oldham Athletic

4/11

36.36

36.36%

Solihull Moors

Solihull Moors

4/11

36.36

36.36%

Halifax Town

Halifax Town

4/11

36.36

36.36%

Dorking Wanderers

Dorking Wanderers

4/11

36.36

36.36%

Montreal Impact

Montreal Impact

10/28

35.71

35.71%

Los Angeles FC

Los Angeles FC

10/28

35.71

35.71%

AIK

AIK

7/20

35.00

35.00%

Varnamo

Värnamo

7/20

35.00

35.00%

Sirius

Sirius

7/20

35.00

35.00%

Fluminense

Fluminense

7/20

35.00

35.00%

Flamengo

Flamengo

7/20

35.00

35.00%

Kalmar

Kalmar

7/20

35.00

35.00%

Union Santa Fe

Unión Santa Fe

10/29

34.48

34.48%

Boca Juniors

Boca Juniors

10/29

34.48

34.48%

Central Cordoba SdE

Central Cordoba SdE

10/29

34.48

34.48%

DC United

DC United

10/30

33.33

33.33%

Velez Sarsfield

Vélez Sarsfield

10/30

33.33

33.33%

Barracas Central

Barracas Central

10/30

33.33

33.33%

Nashville SC

Nashville SC

9/27

33.33

33.33%

Hammarby

Hammarby

7/21

33.33

33.33%

Bodo / Glimt

Bodø / Glimt

6/18

33.33

33.33%

Sandefjord

Sandefjord

6/18

33.33

33.33%

Tromso

Tromsø

6/18

33.33

33.33%

RKC Waalwijk

RKC Waalwijk

2/6

33.33

33.33%

Dunkerque

Dunkerque

2/6

33.33

33.33%

Kayserispor

Kayserispor

2/6

33.33

33.33%

Excelsior

Excelsior

2/6

33.33

33.33%

Strasbourg

Strasbourg

2/6

33.33

33.33%

Hellas Verona

Hellas Verona

2/6

33.33

33.33%

Monaco

Monaco

2/6

33.33

33.33%

Shakhtar Donetsk

Shakhtar Donetsk

2/6

33.33

33.33%

Tottenham Hotspur

Tottenham Hotspur

2/6

33.33

33.33%

Sudtirol

Südtirol

2/6

33.33

33.33%

Obolon'-Brovar

Obolon'-Brovar

2/6

33.33

33.33%

Olympique Marseille

Olympique Marseille

2/6

33.33

33.33%

Fatih Karagumruk

Fatih Karagümrük

2/6

33.33

33.33%

Sevilla

Sevilla

2/6

33.33

33.33%

Chelsea

Chelsea

2/6

33.33

33.33%

Konyaspor

Konyaspor

2/6

33.33

33.33%

Ural

Ural

2/6

33.33

33.33%

Benfica

Benfica

2/6

33.33

33.33%

NEC

NEC

2/6

33.33

33.33%

Olympique Lyonnais

Olympique Lyonnais

2/6

33.33

33.33%

Lille

Lille

2/6

33.33

33.33%

Polessya

Polessya

2/6

33.33

33.33%

Newcastle United

Newcastle United

2/6

33.33

33.33%

Brest

Brest

2/6

33.33

33.33%

Cagliari

Cagliari

2/6

33.33

33.33%

Orenburg

Orenburg

2/6

33.33

33.33%

Cercle Brugge

Cercle Brugge

2/6

33.33

33.33%

Chornomorets

Chornomorets

2/6

33.33

33.33%

Arsenal

Arsenal

2/6

33.33

33.33%

Sporting Charleroi

Sporting Charleroi

2/6

33.33

33.33%

Fortuna Sittard

Fortuna Sittard

2/6

33.33

33.33%

Metz

Metz

2/6

33.33

33.33%

Besiktas

Beşiktaş

2/6

33.33

33.33%

FK Nizjni Novgorod

FK Nizjni Novgorod

2/6

33.33

33.33%

Moreirense

Moreirense

2/6

33.33

33.33%

Mechelen

Mechelen

2/6

33.33

33.33%

Kolos Kovalivka

Kolos Kovalivka

2/6

33.33

33.33%

FC Twente

FC Twente

2/6

33.33

33.33%

Aston Villa

Aston Villa

2/6

33.33

33.33%

Trabzonspor

Trabzonspor

2/6

33.33

33.33%

Le Havre

Le Havre

2/6

33.33

33.33%

Feyenoord

Feyenoord

2/6

33.33

33.33%

Rennes

Rennes

2/6

33.33

33.33%

Saint-Etienne

Saint-Étienne

2/6

33.33

33.33%

Napoli

Napoli

2/6

33.33

33.33%

Rizespor

Rizespor

2/6

33.33

33.33%

Osasuna

Osasuna

2/6

33.33

33.33%

Lecce

Lecce

2/6

33.33

33.33%

Real Betis

Real Betis

2/6

33.33

33.33%

Udinese

Udinese

2/6

33.33

33.33%

Aris

Aris

2/6

33.33

33.33%

Paris Saint Germain

Paris Saint Germain

2/6

33.33

33.33%

Milan

Milan

2/6

33.33

33.33%

Crystal Palace

Crystal Palace

2/6

33.33

33.33%

Manchester United

Manchester United

2/6

33.33

33.33%

Sarpsborg 08

Sarpsborg 08

6/19

31.58

31.58%

Molde

Molde

6/19

31.58

31.58%

Independiente

Independiente

9/29

31.03

31.03%

Lanus

Lanús

9/30

30.00

30.00%

Colon

Colón

9/30

30.00

30.00%

Tigre

Tigre

9/30

30.00

30.00%

Internacional

Internacional

6/20

30.00

30.00%

Halmstad

Halmstad

6/20

30.00

30.00%

Athletico PR

Athletico PR

6/20

30.00

30.00%

Sao Paulo

São Paulo

6/20

30.00

30.00%

Philadelphia Union

Philadelphia Union

8/28

28.57

28.57%

Real Sociedad

Real Sociedad

2/7

28.57

28.57%

Espanyol

Espanyol

2/7

28.57

28.57%

Cremonese

Cremonese

2/7

28.57

28.57%

Al Wahda

Al Wahda

2/7

28.57

28.57%

Sunderland

Sunderland

2/7

28.57

28.57%

Amorebieta

Amorebieta

2/7

28.57

28.57%

Plymouth Argyle

Plymouth Argyle

2/7

28.57

28.57%

Getafe

Getafe

2/7

28.57

28.57%

Cittadella

Cittadella

2/7

28.57

28.57%

Cardiff City

Cardiff City

2/7

28.57

28.57%

Troyes

Troyes

2/7

28.57

28.57%

Reading

Reading

2/7

28.57

28.57%

Al Hilal

Al Hilal

2/7

28.57

28.57%

Girona

Girona

2/7

28.57

28.57%

Catanzaro

Catanzaro

2/7

28.57

28.57%

Al Ahli Jeddah

Al Ahli Jeddah

2/7

28.57

28.57%

Bristol City

Bristol City

2/7

28.57

28.57%

Al Nassr

Al Nassr

2/7

28.57

28.57%

Watford

Watford

2/7

28.57

28.57%

Reggiana

Reggiana

2/7

28.57

28.57%

Cadiz

Cádiz

2/7

28.57

28.57%

Queens Park Rangers

Queens Park Rangers

2/7

28.57

28.57%

Valencia

Valencia

2/7

28.57

28.57%

Huesca

Huesca

2/7

28.57

28.57%

Cosenza

Cosenza

2/7

28.57

28.57%

Coventry City

Coventry City

2/7

28.57

28.57%

Paris

Paris

2/7

28.57

28.57%

Las Palmas

Las Palmas

2/7

28.57

28.57%

Bastia

Bastia

2/7

28.57

28.57%

Elche

Elche

2/7

28.57

28.57%

Al Tai

Al Tai

2/7

28.57

28.57%

Hull City

Hull City

2/7

28.57

28.57%

Preston North End

Preston North End

2/7

28.57

28.57%

Northampton Town

Northampton Town

2/7

28.57

28.57%

West Bromwich Albion

West Bromwich Albion

2/7

28.57

28.57%

Ascoli

Ascoli

2/7

28.57

28.57%

Auxerre

Auxerre

2/7

28.57

28.57%

Al Feiha

Al Feiha

2/7

28.57

28.57%

Al Raed

Al Raed

2/7

28.57

28.57%

Norwich City

Norwich City

2/7

28.57

28.57%

Mallorca

Mallorca

2/7

28.57

28.57%

Brann

Brann

5/18

27.78

27.78%

Stromsgodset

Strømsgodset

5/18

27.78

27.78%

HamKam

HamKam

5/18

27.78

27.78%

Huracan

Huracán

8/29

27.59

27.59%

Orlando City

Orlando City

8/29

27.59

27.59%

Columbus Crew

Columbus Crew

8/29

27.59

27.59%

Gimnasia La Plata

Gimnasia La Plata

8/29

27.59

27.59%

Atlanta United

Atlanta United

8/29

27.59

27.59%

Wealdstone

Wealdstone

3/11

27.27

27.27%

Boreham Wood

Boreham Wood

3/11

27.27

27.27%

Eastleigh

Eastleigh

3/11

27.27

27.27%

Southend United

Southend United

3/11

27.27

27.27%

Woking

Woking

3/11

27.27

27.27%

Kidderminster Harriers

Kidderminster Harriers

3/11

27.27

27.27%

Oxford City

Oxford City

3/11

27.27

27.27%

SJ Earthquakes

SJ Earthquakes

8/30

26.67

26.67%

New York City

New York City

8/30

26.67

26.67%

Rosenborg

Rosenborg

5/19

26.32

26.32%

New England

New England

7/27

25.93

25.93%

New York RB

New York RB

7/28

25.00

25.00%

Minnesota United

Minnesota United

7/28

25.00

25.00%

Real Salt Lake

Real Salt Lake

7/28

25.00

25.00%

Santos

Santos

5/20

25.00

25.00%

Brommapojkarna

Brommapojkarna

5/20

25.00

25.00%

IFK Goteborg

IFK Göteborg

5/20

25.00

25.00%

Notts County

Notts County

2/8

25.00

25.00%

Stockport County

Stockport County

2/8

25.00

25.00%

Bradford City

Bradford City

2/8

25.00

25.00%

Tranmere Rovers

Tranmere Rovers

2/8

25.00

25.00%

AFC Wimbledon

AFC Wimbledon

2/8

25.00

25.00%

Forest Green Rovers

Forest Green Rovers

2/8

25.00

25.00%

Colchester United

Colchester United

2/8

25.00

25.00%

Peterborough United

Peterborough United

2/8

25.00

25.00%

Wrexham

Wrexham

2/8

25.00

25.00%

Newport County

Newport County

2/8

25.00

25.00%

Grimsby Town

Grimsby Town

2/8

25.00

25.00%

Saint Louis City

Saint Louis City

7/29

24.14

24.14%

Portland Timbers

Portland Timbers

7/29

24.14

24.14%

Sporting KC

Sporting KC

7/29

24.14

24.14%

Gremio

Grêmio

5/21

23.81

23.81%

Corinthians

Corinthians

5/21

23.81

23.81%

Stabak

Stabæk

4/17

23.53

23.53%

Viking

Viking

4/18

22.22

22.22%

Valerenga

Vålerenga

4/18

22.22

22.22%

Vancouver Whitecaps

Vancouver Whitecaps

6/28

21.43

21.43%

LA Galaxy

LA Galaxy

6/28

21.43

21.43%

Colorado Rapids

Colorado Rapids

6/28

21.43

21.43%

Chicago Fire

Chicago Fire

6/28

21.43

21.43%

Toronto

Toronto

6/29

20.69

20.69%

Dallas

Dallas

6/29

20.69

20.69%

Racing Club

Racing Club

6/30

20.00

20.00%

Bahia

Bahia

4/20

20.00

20.00%

Goias

Goiás

4/20

20.00

20.00%

Hacken

Häcken

4/21

19.05

19.05%

Rochdale

Rochdale

2/11

18.18

18.18%

Altrincham

Altrincham

2/11

18.18

18.18%

Ebbsfleet United

Ebbsfleet United

2/11

18.18

18.18%

Austin

Austin

5/28

17.86

17.86%

Inter Miami

Inter Miami

5/28

17.86

17.86%

Lillestrom

Lillestrøm

3/17

17.65

17.65%

OH Leuven

OH Leuven

1/6

16.67

16.67%

Gil Vicente

Gil Vicente

1/6

16.67

16.67%

LNZ Cherkasy

LNZ Cherkasy

1/6

16.67

16.67%

Adana Demirspor

Adana Demirspor

1/6

16.67

16.67%

Rubin Kazan'

Rubin Kazan'

1/6

16.67

16.67%

Lazio

Lazio

1/6

16.67

16.67%

Gaziantep F.K.

Gaziantep F.K.

1/6

16.67

16.67%

Lokomotiv Moskva

Lokomotiv Moskva

1/6

16.67

16.67%

OFI

OFI

1/6

16.67

16.67%

Nottingham Forest

Nottingham Forest

1/6

16.67

16.67%

Kasimpasa

Kasımpaşa

1/6

16.67

16.67%

Westerlo

Westerlo

1/6

16.67

16.67%

Sochi

Sochi

1/6

16.67

16.67%

Toulouse

Toulouse

1/6

16.67

16.67%

Rio Ave

Rio Ave

1/6

16.67

16.67%

Lamia

Lamia

1/6

16.67

16.67%

Empoli

Empoli

1/6

16.67

16.67%

Almere City

Almere City

1/6

16.67

16.67%

Krylya Sovetov

Krylya Sovetov

1/6

16.67

16.67%

Vizela

Vizela

1/6

16.67

16.67%

Nantes

Nantes

1/6

16.67

16.67%

Liverpool

Liverpool

1/6

16.67

16.67%

Estoril

Estoril

1/6

16.67

16.67%

Anderlecht

Anderlecht

1/6

16.67

16.67%

PEC Zwolle

PEC Zwolle

1/6

16.67

16.67%

Lorient

Lorient

1/6

16.67

16.67%

AFC Bournemouth

AFC Bournemouth

1/6

16.67

16.67%

Baltika

Baltika

1/6

16.67

16.67%

Wolverhampton Wanderers

Wolverhampton Wanderers

1/6

16.67

16.67%

Deportivo Alaves

Deportivo Alavés

1/6

16.67

16.67%

SC Heerenveen

SC Heerenveen

1/6

16.67

16.67%

Standard Liege

Standard Liège

1/6

16.67

16.67%

Rostov

Rostov

1/6

16.67

16.67%

Oleksandria

Oleksandria

1/6

16.67

16.67%

Brentford

Brentford

1/6

16.67

16.67%

Porto

Porto

1/6

16.67

16.67%

Queen's Park

Queen's Park

1/6

16.67

16.67%

Spezia

Spezia

1/6

16.67

16.67%

Sint-Truiden

Sint-Truiden

1/6

16.67

16.67%

Sparta Rotterdam

Sparta Rotterdam

1/6

16.67

16.67%

Gent

Gent

1/6

16.67

16.67%

Go Ahead Eagles

Go Ahead Eagles

1/6

16.67

16.67%

Reims

Reims

1/6

16.67

16.67%

Vorskla

Vorskla

1/6

16.67

16.67%

Antalyaspor

Antalyaspor

1/6

16.67

16.67%

Dinamo Moskva

Dinamo Moskva

1/6

16.67

16.67%

Montpellier

Montpellier

1/6

16.67

16.67%

Farense

Farense

1/6

16.67

16.67%

Haugesund

Haugesund

3/19

15.79

15.79%

Cuiaba

Cuiabá

3/20

15.00

15.00%

Norrkoping

Norrköping

3/20

15.00

15.00%

Charlotte

Charlotte

4/28

14.29

14.29%

Vasco da Gama

Vasco da Gama

3/21

14.29

14.29%

Bristol Rovers

Bristol Rovers

1/7

14.29

14.29%

Concarneau

Concarneau

1/7

14.29

14.29%

Al Hazm

Al Hazm

1/7

14.29

14.29%

Huddersfield Town

Huddersfield Town

1/7

14.29

14.29%

Quevilly Rouen

Quevilly Rouen

1/7

14.29

14.29%

Wigan Athletic

Wigan Athletic

1/7

14.29

14.29%

Al Ittifaq

Al Ittifaq

1/7

14.29

14.29%

Bolton Wanderers

Bolton Wanderers

1/7

14.29

14.29%

Al Khaleej

Al Khaleej

1/7

14.29

14.29%

Stoke City

Stoke City

1/7

14.29

14.29%

Alcorcon

Alcorcón

1/7

14.29

14.29%

Ternana

Ternana

1/7

14.29

14.29%

SD Eibar

SD Eibar

1/7

14.29

14.29%

Pau

Pau

1/7

14.29

14.29%

Real Oviedo

Real Oviedo

1/7

14.29

14.29%

Sheffield Wednesday

Sheffield Wednesday

1/7

14.29

14.29%

Abha

Abha

1/7

14.29

14.29%

Blackburn Rovers

Blackburn Rovers

1/7

14.29

14.29%

Al Akhdoud

Al Akhdoud

1/7

14.29

14.29%

Swansea City

Swansea City

1/7

14.29

14.29%

Villarreal

Villarreal

1/7

14.29

14.29%

Shrewsbury Town

Shrewsbury Town

1/7

14.29

14.29%

Barrow

Barrow

1/7

14.29

14.29%

Al Riyadh

Al Riyadh

1/7

14.29

14.29%

Al Shabab

Al Shabab

1/7

14.29

14.29%

Albacete

Albacete

1/7

14.29

14.29%

Mirandes

Mirandés

1/7

14.29

14.29%

Eldense

Eldense

1/7

14.29

14.29%

Harrogate Town

Harrogate Town

1/8

12.50

12.50%

Carlisle United

Carlisle United

1/8

12.50

12.50%

Doncaster Rovers

Doncaster Rovers

1/8

12.50

12.50%

Walsall

Walsall

1/8

12.50

12.50%

Burton Albion

Burton Albion

1/8

12.50

12.50%

Cheltenham Town

Cheltenham Town

1/8

12.50

12.50%

Milton Keynes Dons

Milton Keynes Dons

1/8

12.50

12.50%

Aalesund

Aalesund

2/19

10.53

10.53%

Arsenal de Sarandi

Arsenal de Sarandi

3/30

10.00

10.00%

Varberg BoIS

Varberg BoIS

2/20

10.00

10.00%

America Mineiro

América Mineiro

2/21

9.52

9.52%

Degerfors

Degerfors

2/21

9.52

9.52%

York City

York City

1/11

9.09

9.09%

Chesterfield

Chesterfield

1/11

9.09

9.09%

Hartlepool United

Hartlepool United

1/11

9.09

9.09%

Aldershot Town

Aldershot Town

1/11

9.09

9.09%

Coritiba

Coritiba

1/20

5.00

5.00%

Fylde

Fylde

0/11

0.00

0.00%

Crawley Town

Crawley Town

0/8

0.00

0.00%

Salford City

Salford City

0/8

0.00

0.00%

Accrington Stanley

Accrington Stanley

0/8

0.00

0.00%

Crewe Alexandra

Crewe Alexandra

0/8

0.00

0.00%

Sutton United

Sutton United

0/8

0.00

0.00%

Rotherham United

Rotherham United

0/7

0.00

0.00%

Al Fateh

Al Fateh

0/7

0.00

0.00%

FeralpiSalo

FeralpiSalò

0/7

0.00

0.00%

Villarreal II

Villarreal II

0/7

0.00

0.00%

Dhamk

Dhamk

0/7

0.00

0.00%

Almeria

Almería

0/7

0.00

0.00%

Rodez

Rodez

0/7

0.00

0.00%

Sampdoria

Sampdoria

0/7

0.00

0.00%

Southampton

Southampton

0/7

0.00

0.00%

FC Cartagena

FC Cartagena

0/7

0.00

0.00%

Fleetwood Town

Fleetwood Town

0/7

0.00

0.00%

Charlton Athletic

Charlton Athletic

0/7

0.00

0.00%

Middlesbrough

Middlesbrough

0/7

0.00

0.00%

Volos NFC

Volos NFC

0/6

0.00

0.00%

Boavista

Boavista

0/6

0.00

0.00%

AS Eupen

AS Eupen

0/6

0.00

0.00%

Celta de Vigo

Celta de Vigo

0/6

0.00

0.00%

Lens

Lens

0/6

0.00

0.00%

Vitesse

Vitesse

0/6

0.00

0.00%

Sheffield United

Sheffield United

0/6

0.00

0.00%

Salernitana

Salernitana

0/6

0.00

0.00%

FC Utrecht

FC Utrecht

0/6

0.00

0.00%

Arouca

Arouca

0/6

0.00

0.00%

Brighton & Hove Albion

Brighton & Hove Albion

0/6

0.00

0.00%

Sporting Braga

Sporting Braga

0/6

0.00

0.00%

Minai

Minai

0/6

0.00

0.00%

Everton

Everton

0/6

0.00

0.00%

CSKA Moskva

CSKA Moskva

0/6

0.00

0.00%

Chaves

Chaves

0/6

0.00

0.00%

Granada

Granada

0/6

0.00

0.00%

Sassuolo

Sassuolo

0/6

0.00

0.00%

Kifisia

Kifisia

0/6

0.00

0.00%

Portimonense

Portimonense

0/6

0.00

0.00%

Pendikspor

Pendikspor

0/6

0.00

0.00%

Clermont

Clermont

0/6

0.00

0.00%

Sivasspor

Sivasspor

0/6

0.00

0.00%

Kortrijk

Kortrijk

0/6

0.00

0.00%

Estrela Amadora

Estrela Amadora

0/6

0.00

0.00%

West Ham United

West Ham United

0/6

0.00

0.00%

Ankaragucu

Ankaragücü

0/6

0.00

0.00%
Clean Sheet Betting
In recent years, punters have been drawn towards Clean Sheet Betting, which lets you wager on whether a team will concede a goal in match or not. A popular and straightforward way to bet on this market is by placing on "Yes" this team will keep a clean sheet or "No" they will not. But this isn't the only way. For example, betting under 0.5 goals for West Ham will imply Tottenham will keep a clean sheet. Betting Tottenham & BTTS No would imply that