TPP Total Cards Stats Table
Top Leagues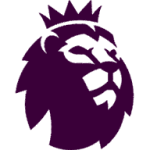 English Premier League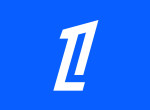 French Ligue 1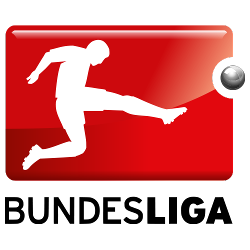 German Bundesliga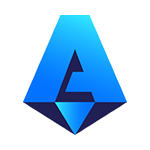 Italian Serie A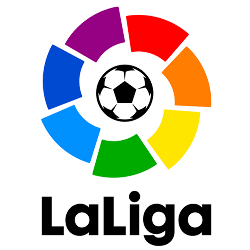 Spanish La Liga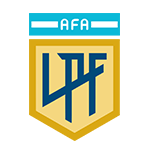 Argentine Primera División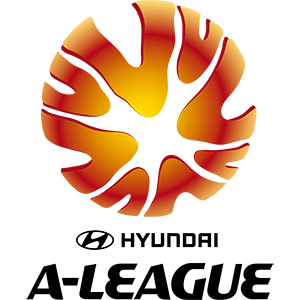 Australian A-League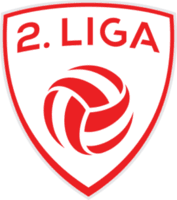 Austrian Bundesliga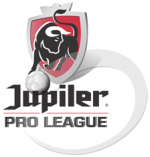 Belgian First Division A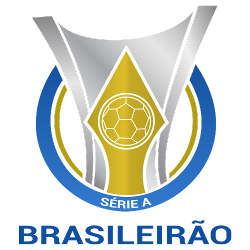 Brazilian Serie A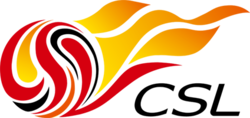 Chinese Super League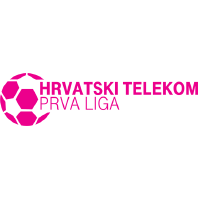 Croatian Football League (HNL)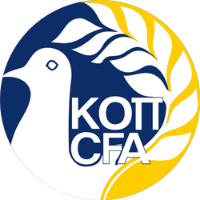 Cyprus 1. Division

Czech Fortuna Liga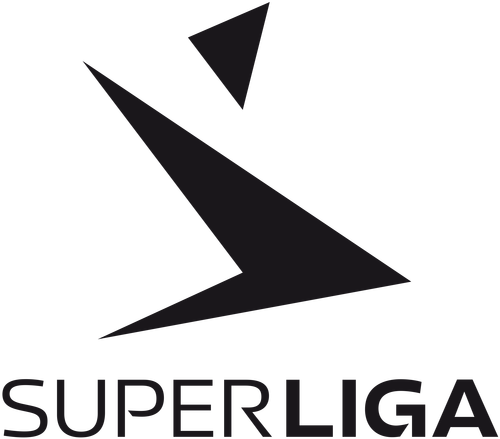 Danish Superliga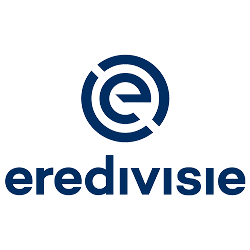 Dutch Eredivisie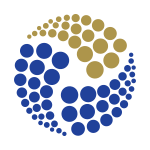 English Championship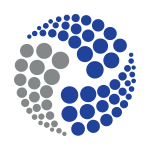 English League One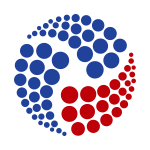 English League Two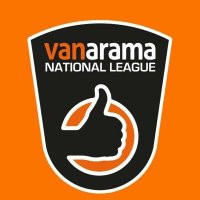 English National League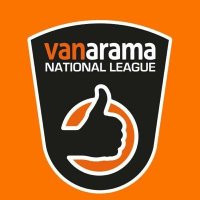 English National League North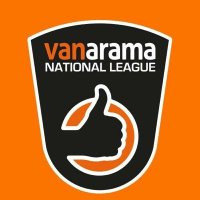 English National League South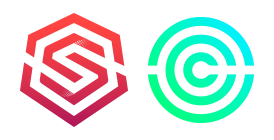 English Women's Super League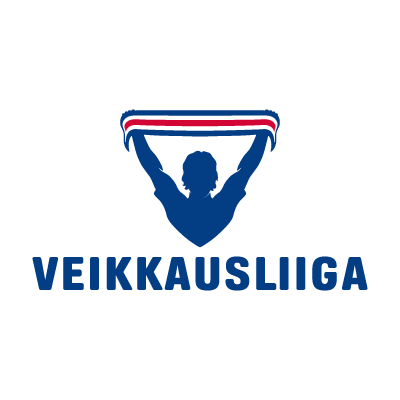 Finnish Veikkausliiga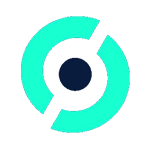 French Ligue 2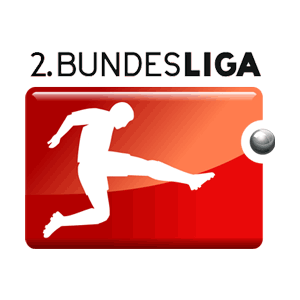 German 2. Bundesliga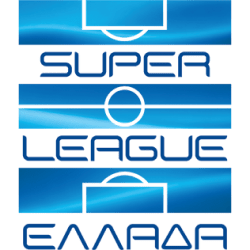 Greek Super League

Irish Premier Division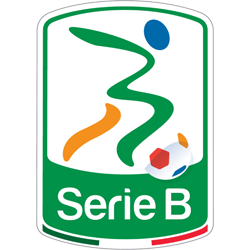 Italian Serie B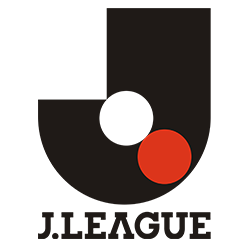 Japanese J-League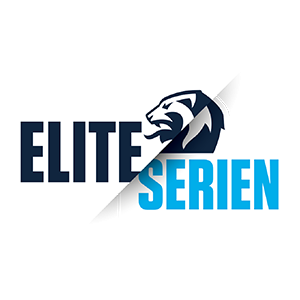 Norwegian Eliteserien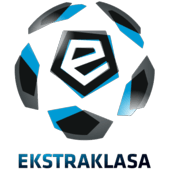 Polish Ekstraklasa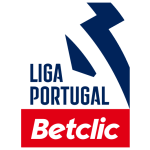 Portuguese Primeira Liga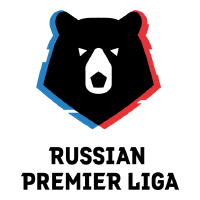 Russian Premier League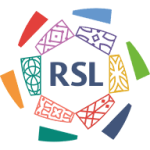 Saudi Pro League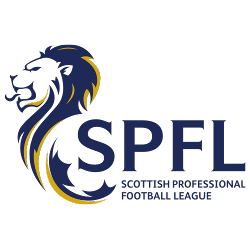 Scottish Premiership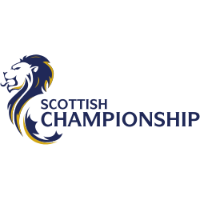 Scottish Championship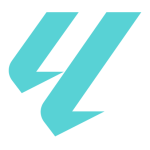 Spanish Segunda División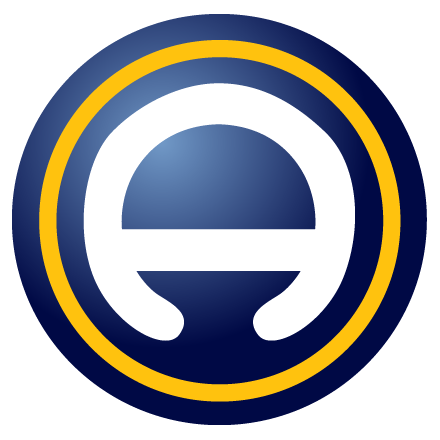 Swedish Allsvenskan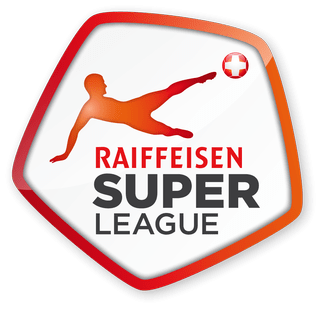 Swiss Super League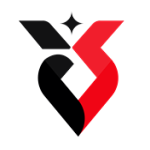 Turkish Süper Lig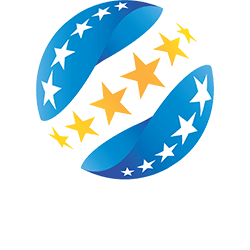 Ukranian Premier League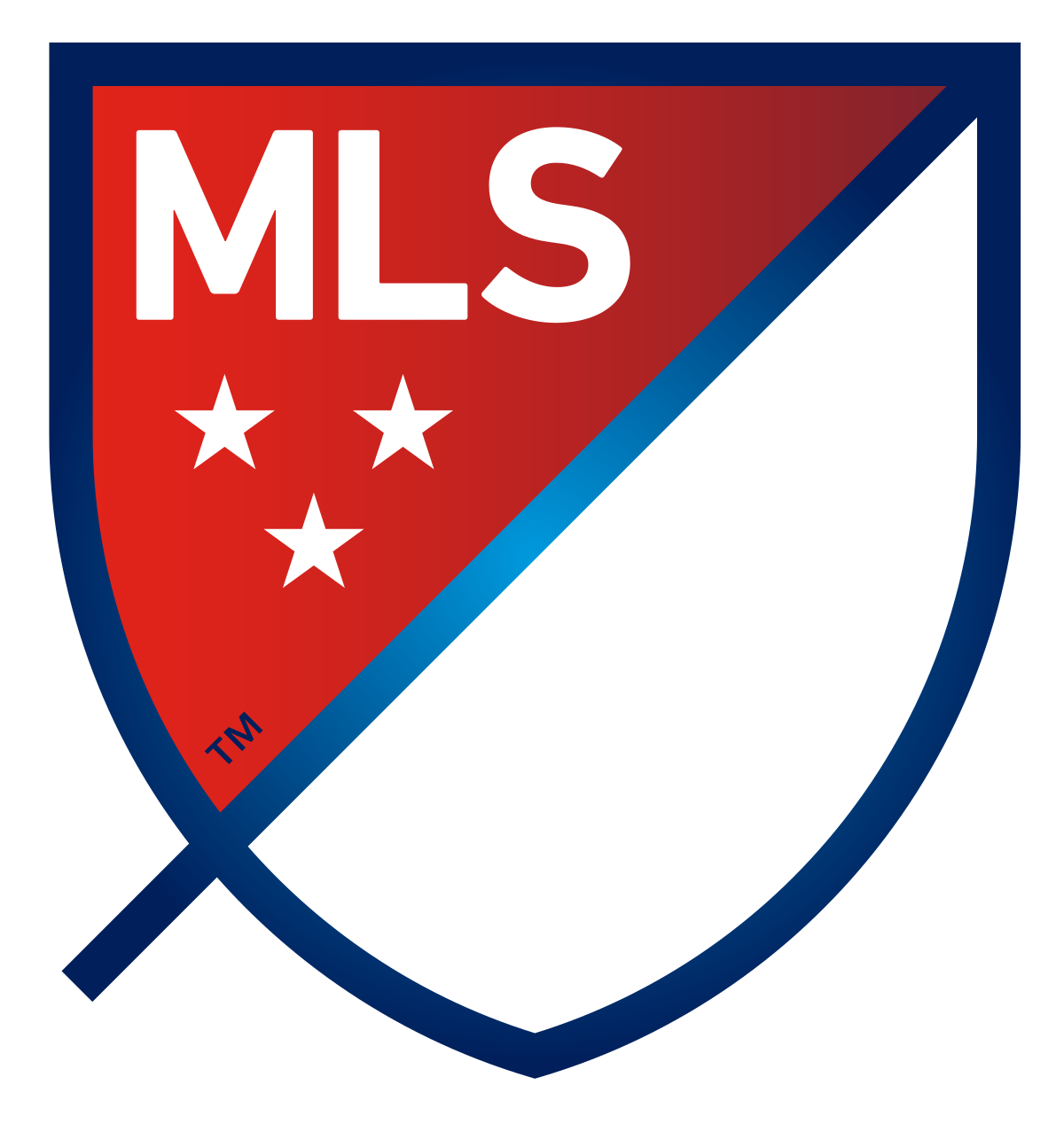 US Major League Soccer (MLS)
Team / Next match

✓

%

Genoa

14/14

100.00

100%

Sevilla

13/14

92.86

93%

Juventus

13/14

92.86

93%

Rayo Vallecano

Rayo Vallecano

11 Dec vs Celta de Vigo

13/14

92.86

93%

Lecce

12/13

92.31

92%

Sheffield United

Sheffield United

16 Dec vs Chelsea

13/15

86.67

87%

Villarreal

Villarreal

17 Dec vs Real Madrid

13/15

86.67

87%

Deportivo Alaves

13/15

86.67

87%

Real Sociedad

Real Sociedad

17 Dec vs Real Betis

13/15

86.67

87%

Osasuna

13/15

86.67

87%

Chelsea

Chelsea

10 Dec vs Everton

13/15

86.67

87%

Getafe

13/15

86.67

87%

Bologna

Bologna

10 Dec vs Salernitana

12/14

85.71

86%

Lens

12/14

85.71

86%

VfL Bochum 1848

VfL Bochum 1848

16 Dec vs FC Union Berlin

11/13

84.62

85%

Darmstadt 98

Darmstadt 98

16 Dec vs VfL Wolfsburg

11/13

84.62

85%

TSG Hoffenheim

TSG Hoffenheim

16 Dec vs RB Leipzig

11/13

84.62

85%

Empoli

11/13

84.62

85%

Mallorca

Mallorca

17 Dec vs Almería

13/16

81.25

81%

Cadiz

13/16

81.25

81%

Wolverhampton Wanderers

Wolverhampton Wanderers

17 Dec vs West Ham United

12/15

80.00

80%

Manchester United

Manchester United

17 Dec vs Liverpool

12/15

80.00

80%

Brest

12/15

80.00

80%

FC Barcelona

FC Barcelona

10 Dec vs Girona

11/14

78.57

79%

Salernitana

Salernitana

10 Dec vs Bologna

11/14

78.57

79%

Hellas Verona

Hellas Verona

17 Dec vs Fiorentina

11/14

78.57

79%

Toulouse

Toulouse

10 Dec vs Olympique Lyonnais

11/14

78.57

79%

Frosinone

Frosinone

10 Dec vs Torino

11/14

78.57

79%

FC Augsburg

FC Augsburg

16 Dec vs Borussia Dortmund

10/13

76.92

77%

FSV Mainz 05

FSV Mainz 05

10 Dec vs FC Köln

10/13

76.92

77%

Brighton & Hove Albion

Brighton & Hove Albion

17 Dec vs Arsenal

11/15

73.33

73%

Aston Villa

Aston Villa

17 Dec vs Brentford

11/15

73.33

73%

Real Betis

Real Betis

17 Dec vs Real Sociedad

11/15

73.33

73%

Tottenham Hotspur

Tottenham Hotspur

10 Dec vs Newcastle United

11/15

73.33

73%

Burnley

Burnley

16 Dec vs Everton

11/15

73.33

73%

West Ham United

West Ham United

10 Dec vs Fulham

11/15

73.33

73%

Olympique Lyonnais

Olympique Lyonnais

10 Dec vs Toulouse

10/14

71.43

71%

Napoli

Napoli

16 Dec vs Cagliari

10/14

71.43

71%

Milan

10/14

71.43

71%

Monaco

Monaco

15 Dec vs Olympique Lyonnais

10/14

71.43

71%

Granada

Granada

10 Dec vs Athletic Club

10/14

71.43

71%

Roma

Roma

10 Dec vs Fiorentina

10/14

71.43

71%

Olympique Marseille

Olympique Marseille

10 Dec vs Lorient

10/14

71.43

71%

Girona

Girona

10 Dec vs FC Barcelona

10/14

71.43

71%

Athletic Club

Athletic Club

10 Dec vs Granada

10/14

71.43

71%

Le Havre

Le Havre

10 Dec vs Strasbourg

10/14

71.43

71%

Borussia Monchengladbach

Borussia Mönchengladbach

15 Dec vs Werder Bremen

9/13

69.23

69%

VfL Wolfsburg

VfL Wolfsburg

16 Dec vs Darmstadt 98

9/13

69.23

69%

SC Freiburg

SC Freiburg

17 Dec vs FC Köln

9/13

69.23

69%

Newcastle United

Newcastle United

10 Dec vs Tottenham Hotspur

10/15

66.67

67%

Liverpool

Liverpool

17 Dec vs Manchester United

10/15

66.67

67%

Nottingham Forest

Nottingham Forest

15 Dec vs Tottenham Hotspur

10/15

66.67

67%

Real Madrid

Real Madrid

17 Dec vs Villarreal

10/15

66.67

67%

Valencia

Valencia

16 Dec vs FC Barcelona

10/15

66.67

67%

Fulham

Fulham

10 Dec vs West Ham United

10/15

66.67

67%

Luton Town

Luton Town

10 Dec vs Manchester City

10/15

66.67

67%

Lazio

9/14

64.29

64%

Atletico Madrid

Atlético Madrid

10 Dec vs Almería

9/14

64.29

64%

Lille

9/14

64.29

64%

Nantes

9/14

64.29

64%

Werder Bremen

Werder Bremen

15 Dec vs Borussia Mönchengladbach

8/13

61.54

62%

RB Leipzig

RB Leipzig

16 Dec vs TSG Hoffenheim

8/13

61.54

62%

Clermont

Clermont

10 Dec vs LOSC Lille

8/13

61.54

62%

Cagliari

Cagliari

11 Dec vs Sassuolo

8/13

61.54

62%

Heidenheim

Heidenheim

16 Dec vs FSV Mainz 05

8/13

61.54

62%

Everton

Everton

10 Dec vs Chelsea

9/15

60.00

60%

Las Palmas

Las Palmas

17 Dec vs Cádiz

9/15

60.00

60%

Almeria

Almería

10 Dec vs Atlético Madrid

9/15

60.00

60%

Torino

Torino

10 Dec vs Frosinone

8/14

57.14

57%

Lorient

Lorient

10 Dec vs Olympique Marseille

8/14

57.14

57%

Reims

8/14

57.14

57%

Udinese

Udinese

17 Dec vs Sassuolo

8/14

57.14

57%

Monza

8/14

57.14

57%

Borussia Dortmund

Borussia Dortmund

16 Dec vs FC Augsburg

7/13

53.85

54%

Eintracht Frankfurt

Eintracht Frankfurt

17 Dec vs Bayer 04 Leverkusen

7/13

53.85

54%

Bayer 04 Leverkusen

Bayer 04 Leverkusen

10 Dec vs VfB Stuttgart

7/13

53.85

54%

Manchester City

Manchester City

10 Dec vs Luton Town

8/15

53.33

53%

AFC Bournemouth

AFC Bournemouth

16 Dec vs Luton Town

8/15

53.33

53%

Crystal Palace

Crystal Palace

16 Dec vs Manchester City

8/15

53.33

53%

Atalanta

7/14

50.00

50%

Metz

7/14

50.00

50%

Rennes

Rennes

17 Dec vs Toulouse

7/14

50.00

50%

Paris Saint Germain

Paris Saint Germain

17 Dec vs LOSC Lille

7/14

50.00

50%

FC Union Berlin

FC Union Berlin

16 Dec vs VfL Bochum 1848

6/12

50.00

50%

FC Bayern Munchen

FC Bayern München

17 Dec vs VfB Stuttgart

6/12

50.00

50%

Brentford

Brentford

17 Dec vs Aston Villa

7/15

46.67

47%

Arsenal

Arsenal

17 Dec vs Brighton & Hove Albion

7/15

46.67

47%

Strasbourg

Strasbourg

10 Dec vs Le Havre

7/15

46.67

47%

FC Koln

FC Köln

10 Dec vs FSV Mainz 05

6/13

46.15

46%

Montpellier

Montpellier

17 Dec vs Metz

6/13

46.15

46%

Sassuolo

Sassuolo

11 Dec vs Cagliari

6/13

46.15

46%

Celta de Vigo

Celta de Vigo

11 Dec vs Rayo Vallecano

6/14

42.86

43%

Nice

6/14

42.86

43%

Fiorentina

Fiorentina

10 Dec vs Roma

6/14

42.86

43%

Inter

6/14

42.86

43%

VfB Stuttgart

VfB Stuttgart

10 Dec vs Bayer 04 Leverkusen

3/13

23.08

23%
To find these stats faster next time, search "TPP Cards & Booking Points Football Stats" on Google. If the stats on this page have not updated, then please clear your cache.
Visit our KickForm page now to get the latest match stats, predictions, odds and tips on all the top European football leagues. It's free to use, with a data-driven Football Formula to increase accuracy and reliability!
What Are Booking Points and How Are They Calculated?
In football, booking points are a system of rules bookmakers use to attach points to the yellow and red cards shown in a football match. Each card is worth the following points:
1x Yellow card = 10 booking points
1x Red card = 25 booking points
2x Yellow cards for the same player resulting in a red card = 35 booking points
Therefore, the maximum number of booking points that can be accrued by a single player is 35 points.
Cards & Booking Points Statistics
The cards and booking points stats tables above and below feature over 450 teams, designed to help you with your booking points predictions. Here you can select between Most Booking Points, Over 15, 25 or 35 Booking Points Conceded, and Over 15, 25, or 35 Booking Points for. To make the most of the table:
Select the desired tab based on the stats you are looking for
Use the 'Search' bar to find a specific team, league or country.
Sort the data using the directional arrows.
The data is updated daily to make sure we have the most up-to-date stats available.
Which Leagues & Tournaments Do We Offer Total Team Cards Stats For?
DFB Pokal
Copa Del Rey
Coupe de France
Coupe de la Ligue
Scottish Cup
Scottish League Cup
Copa Libertadores
Holland – Eredivisie
Portugal – Primeira Liga
Belgium – First Division A
Scotland – Premiership, League One & League Two
Austria – A-League
Norway – Eliteserien
Turkey – Süper Lig
Ukraine – 1. Liga
Switzerland – Super League
Russia – Premier Liga
Greece – Superleague
Sweden – Allsvenskan
Finland – Veikkausliiga
Brazil – Serie A
Argentina – Premiera Division
USA – MLS
Australia – A League
Top 5 Bookmakers for Booking Points/Total Cards Betting
To get the best bang for your buck, you need quality odds across a variety of markets. That's why we've listed the top bookmakers for card and booking point betting below.
Paddy Power Booking Points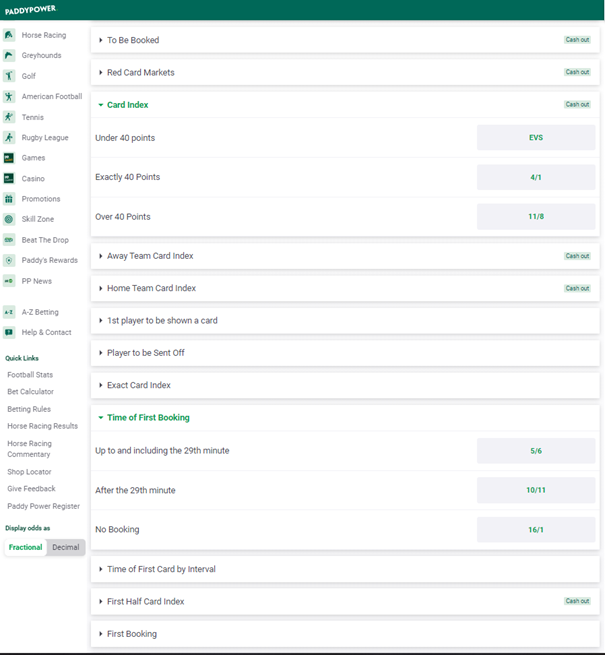 At Paddy Power, betting on card index are settled as follows:
There are a variety of card index markets to choose from, including Total Card Index, Away Team Card Index, Home Team Card Index, Exact Card Index, First Half Card Index, and Card Index Match bet. Other fun markets include betting on which team will receive the first booking, the time of first booking, home or away total cards, and on a specific player to be booked.
Unibet Total Cards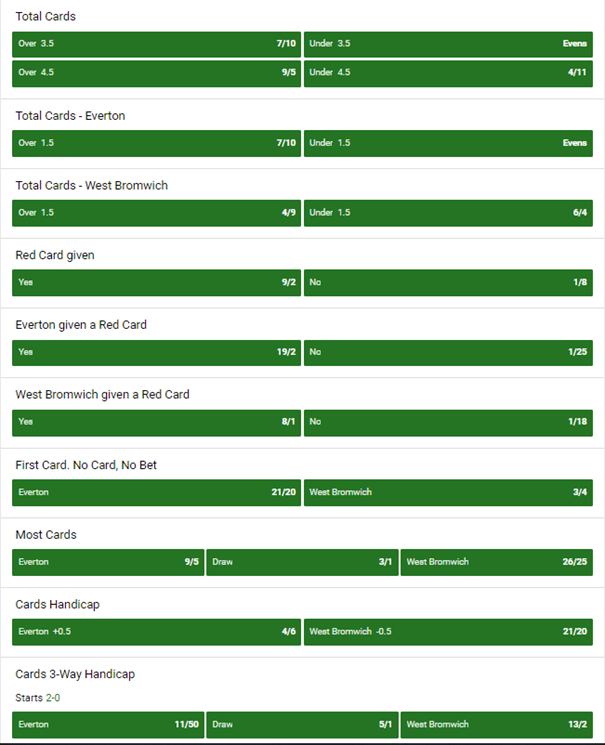 Unibet don't have a betting points system in place, but customers can bet on the number of cards shown in a match.
1x Yellow card = One card
1x Red card = Two cards
2x Yellow cards for the same player resulting in a red card = Three cards
Besides the standard Total Cards Markets, you can try your hand on several card handicap markets. They've also got a First Card. No Card, No Bet market, which basically means if no card is given out, your bet will be voided, and stake subsequently refunded. The Unibet bet builder does a great job at combining card bets with other types of bets, too.
BetVictor Booking Points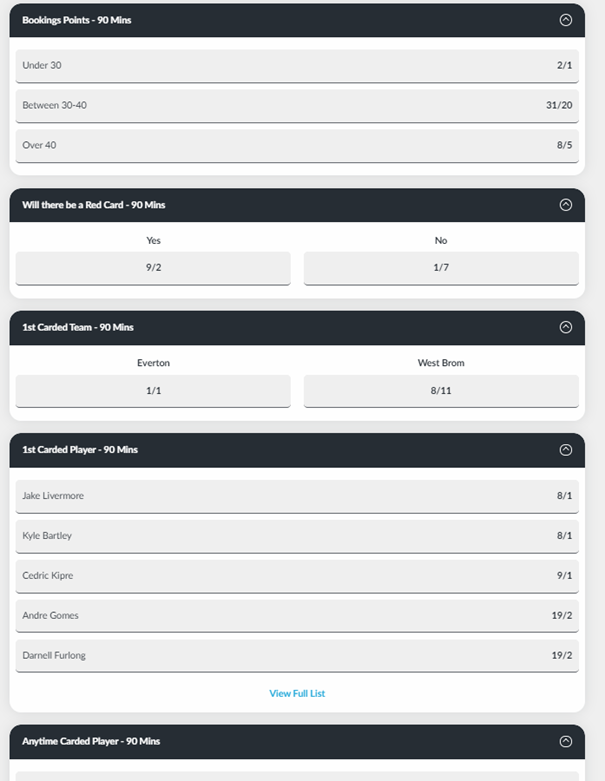 BetVictor follow the standard booking points scoring method:
1x Yellow card = 10 booking points
1x Red card = 25 booking points
2x Yellow cards for the same player resulting in a red card = 35 booking points
Aside from booking points, you can wager on First/Anytime Carded Player, the exact number of yellow cards, yellow card correct score between two teams, and whether there will be a red card in the match.
bet365 Card Markets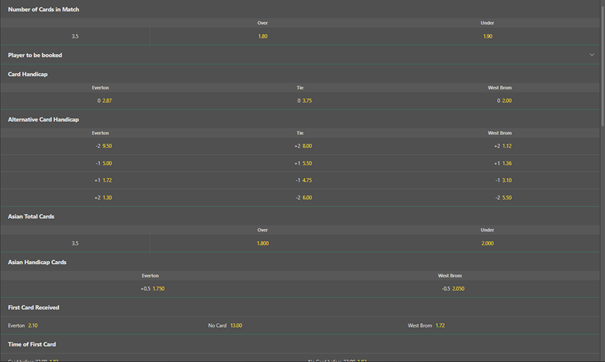 bet365 do not offer a booking points market. However, there are plenty of other card markets to have a crack at.
1x Yellow card = One card
1x Red card = Two cards
2x Yellow cards for the same player resulting in a red card = Three cards
At bet365 you'll find a range of card handicap and Asian card handicap markets, as well as being able to bet on Number of Cards in the Match, Player To Be Booked, Time of First Card, First Player To Be Booked and First Team To Be Booked.
If you want action right from kick-off, Over/Under 0.5 Cards in the First 10 Minutes is a perfect choice. All in all, there are plenty of great reasons to join bet365, and their card market offering is certainly one of them.
William Hill Booking Points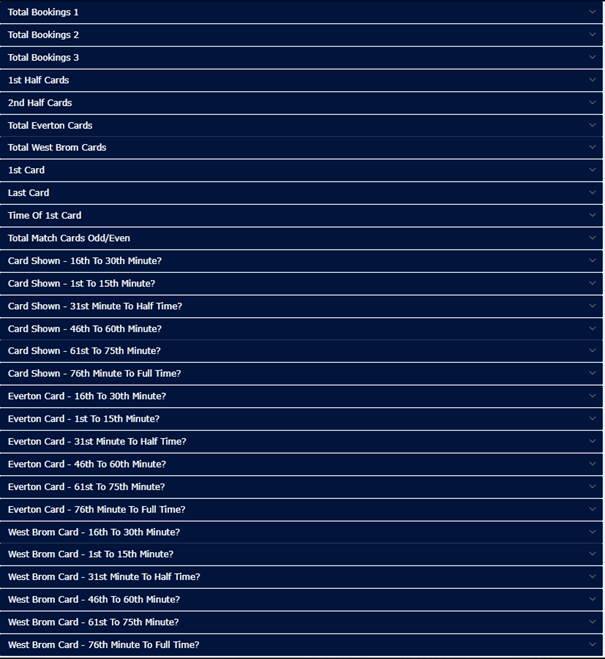 Using the standard booking points system, William Hill offer a tremendous range of card-related bets.
1x Yellow card = 10 booking points
1x Red card = 25 booking points
2x Yellow cards for the same player resulting in a red card = 35 booking points
You'll find plenty of booking point bets to wager on, as well as Total cards in Both Halves, whether a card will be shown during 15-minute time intervals, the time of the first card, and which team will receive the last card.
So, What Are Match Booking Points and How Do They Work?
The basics of match booking points couldn't be simpler. Bookmakers assign points for yellow and red cards handed out throughout a game of football, leaving you to bet on how many points you think there will be during a match.
A yellow card is worth 10 points. A red card is worth 25 points. If two yellow cards are shown, and the player as a result gets a red card, this is worth 35 points, accounting for both cards.
A couple of key rules include:
This market takes place within the game's 90 minutes plus injury time, meaning that extra time does not count towards the points overall.
Any cards shown to managers or players that are on the bench do not count. Put simply, only cards shown to players on the field count.
Booking points example:
Let's take a look at a match that took place between Leicester City and Manchester United to put this into practice.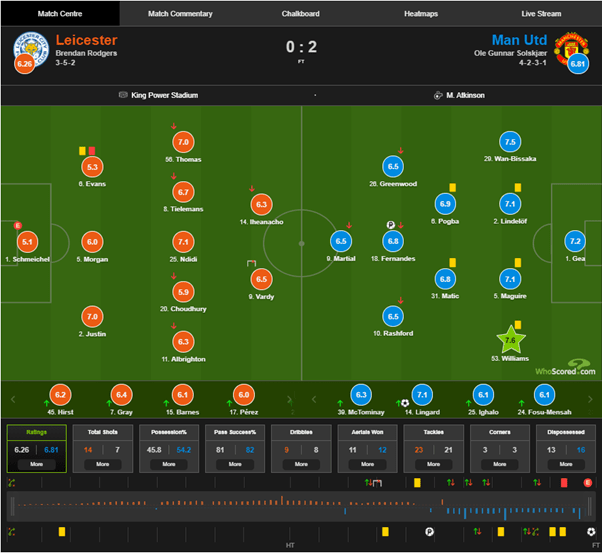 Focusing solely on booking points, here's how the game went down:
Minute 9: Maguire yellow card – 10 points
Minute 63: Lindelof yellow card – 10 points
Minute 68: Evans yellow card – 10 points
Minute 83: Matic yellow card – 10 points
Minute 90: Pogba yellow card – 10 points
Minute 91: Williams yellow card – 10 points
Minute 93: Evans second yellow card and a red card – 25 points
From this one example, we can see how the rules come into play. In this game there were 85 booking points in total, which is definitely on the higher side. Five Manchester United received yellow cards (Maguire, Lindelof, Matic, Pogba, Williams), meaning they racked up 50 booking points in total. Evans was the only Leicester player to be booked, and unfortunately for him, he received two yellow cards and a red card as a result, totalling 35 points.
Let's take this example and see the results in different booking points betting markets (taken from William Hill and Paddy Power).
Total Booking Points

Different bookmakers break total booking points down into different ways but, as is always the case, the basics are simple. You predict how many total booking points there will be at the end of the match.
In the case of our example, only the over bets would have won since it was a card-heavy affair.
Most Booking Points

In this market, the overall amount of points only matters in terms of who has the higher number. In case you're wondering, the screenshot here is of a different game, as we couldn't use a one of a match which had already concluded.
Nevertheless, if we apply it to our example, Manchester United had the most booking points, so that bet would be the winner here. It is also worth mentioning that tied booking points generally yields fairly sizeable odds if you're looking for that kind of market.
Half Booking Points

This works in the same way as total booking points, but it's exclusive to making predictions on a half rather than the full 90 minutes of a match. Most bookies will give you the opportunity to bet on the first half or second half.
This is a good market if you predict teams will start or finish a match cautiously or aggressively. It's important to remember that generally, more cards are awarded in the second half of games than the first, and the odds will reflect that.
In the case of our example, only one card was dished out in the first half, meaning the Exactly 10 Points bet would have been a winner.
Home/Away Booking Points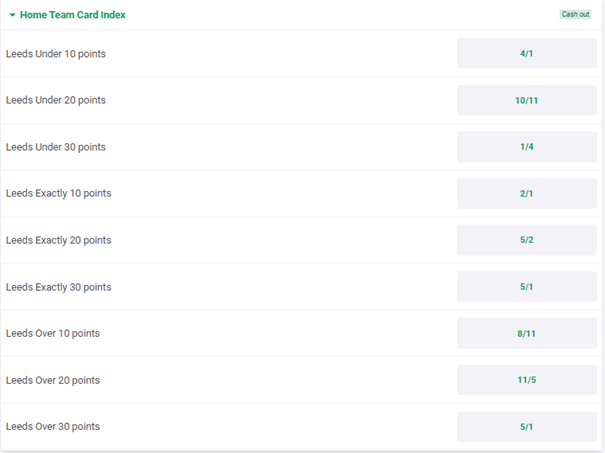 This also works like the Total Booking Points market, but only for one team. We recommend this market if you have reason to believe a specific team will pick up or avoid getting carded.
In our example, Leicester racked up 35 booking points, so you'd have to have gone for the Over 30 Points market to be successful.
These are some key examples of the main markets for Match Booking Points. We hope they've helped you see that, while there are a lot of different options, the way in which they work is very straightforward. You only really need to understand the core rules and concepts in order to easily grasp what you are betting on and how to win.
You can even combine these bets with other markets like Corners Taken and Over 2.5 Goals for bigger odds using a bookie's bet builder feature.
Other Football Card Betting Markets
There are other examples of card betting markets which don't operate off a points-based system. Below are a few of our favourites.
Total Cards & Total Team Cards
Instead of betting on booking points, some bookies – such as bet365 and Unibet – will allow you to bet on the actual number of cards. An example of such a market would be one that allowed you to bet on over/under 2.5 cards to be shown in a match.

Another could be Team Cards, where you place an over/under bet on the total amount of cards shown to one team. The thought process for bets like these would be identical to betting on total booking points or home/away booking points.

Card Handicaps

Handicap betting is popular on a variety of different markets, including match results, corners, and the main focus of this article, cards. "Handicap" refers to one team receiving a virtual head start or deficit. One team is granted an "advantage" (indicated by a + figure) and the other a disadvantage (indicated by a – figure).
Example:
Crystal Palace -1 card (5/2 odds)
Manchester United +1 card (4/6 odds)
In this matchup between Manchester United and Crystal Palace, Manchester United have been given +1 to their card total while Crystal Palace have been given -1.
Crystal Palace would have to receive at least two more cards than Manchester United for the bet to be successful.
Manchester United would have to receive more, or the same number of cards as Crystal Palace for the bet to win.
Asian Handicaps are also commonly offered, and with these bets, if the outcome ends in a draw, then your stake is refunded.
Player to be Booked

This is a very straightforward market. Wagering on a player to be booked will be successful if your selection is shown a yellow or red card. To get even tastier odds, you can place on which player will be booked first.
There are a few things to remember here:
If the market is specifically 'First Yellow Card' and not 'First Player Booked', then a red will not count.
If two players are booked at the same time, then it's the player who is shown the card first that is usually paid out by bookies.
If you bet on a player to be booked and he doesn't start the match, most bookies will void the bet.
More Card Markets
Of course, we've only just skimmed the surface here. Some other markets we love are:
Team to Receive First/Last Card
Total Match Cards Odd/Even
Betting on Cards and Booking Points: 6 Things To Consider
Now that we fully understand how cards work and how you can bet on them, it is time to discuss tactics on how to approach these markets when making your booking points predictions.
There is no magic formula, but by doing a little research and betting with a little common sense, you can greatly increase your chances of winning. The things you should look at before placing your wager include: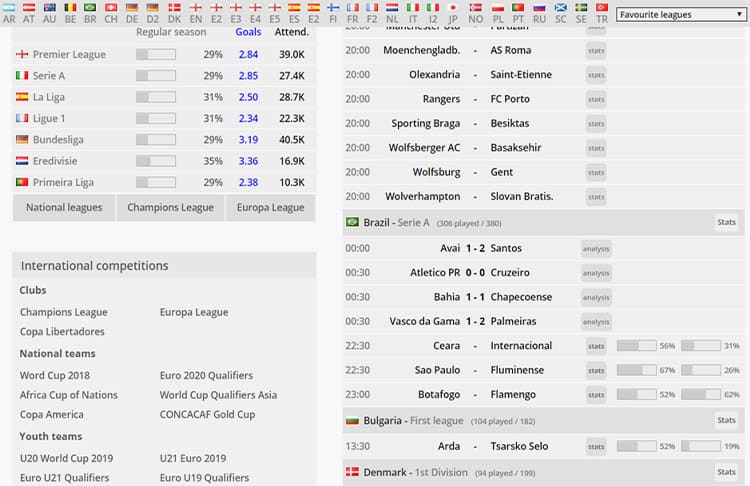 #1 Recent Form

The simplest place to start is often the best. Check out how each team has been doing in terms of bookings in the last few months to get a general idea of their form in the regard. There are a bunch of great websites that will help you do this. Are they a side who gets booked often? If so, is this the case for the team in general, or are there specific players who make up the majority of these bookings?
This latter point is an important one we'll address in greater detail on our next tip. The key thing to take away here is to get a general overview of how each team usually performs in terms of bookings. Once you have this, we can start to investigate a little more about how other factors could affect these results.
#2 Lineups
It's not always the case, but the reason we advise checking which players are the most likely culprits is often because a team will have high match booking points due to a select few players. Whether or not these players are in the game you are looking at will be absolutely vital to the kind of bet you should make.
If the usual suspects aren't playing, consider who they will be replaced with and their record in terms of bookings. All in all, it is crucial to consider the lineup carefully when making a prediction, and not to treat teams as a singular entity.
Moreover, if you're betting on a player to be booked, try pick someone who is likely to play the majority of the match. A lot of cards are picked up in the latter stages of the game, so if your player is usually subbed around the 60th minute mark, you'll be disadvantaged.
#3 Head-to-Heads
While looking at a team's results over the last couple of months will give you a great oversight, there is also the specific chemistry between the two teams in question to take into account. Different styles often yield different results in booking points.
For instance, if a team has been playing a mostly defensive side and are now facing a much more aggressive opponent, the results from those previous couple of months may be less relevant than if their opponents were more consistent in play style. The best way of figuring this out is probably to go back and look at the last couple of times these teams faced, especially if it was a relatively recent match-up.
#4 The Importance of the Event
Teams will play differently depending on how vital a game is to them. It will affect everything from style to the lineup.
For instance, imagine if you are betting on a high-stakes match between two title contenders. Emotions will be running high, the atmosphere will be electric, and both teams will be give everything to win. You're likely to see players flying into challenges and picking up cards as a result.
On the other hand, if it's a friendly or dead-rubber match at the end of the season, players will approach it with a completely different intensity, so this will probably be reflected in the number of cards shown.
Another way in which this can hugely impact the outcome is whether there is a personal rivalry between the teams. A derby with a lot of history such as Manchester United vs Manchester City – or Arsenal vs Tottenham – could create a more volatile playing style, meaning more cards are likely to be brandished.
#5 Referees – The Stars of the Show
Probably the biggest mistake that many make is forgetting to factor in the referee. We all know that the rules remain the same but how strictly these rules are enforced does change – in some cases quite significantly, depending on the referee for the game.
Football stats will show you that there is a big difference between someone like Michael Oliver and Lee Probert. Some referees, for instance, often blow their whistle for a foul, but are lenient on the cards. Getting to know the quirks of the referee is our secret weapon for best utilising card and booking point markets.
#6 First Half Yellow Card Prediction vs Total
Several bookies offer an over/under on yellow cards for the first half of the game, as well as on full-time. That said, most stats display the average per game only. As you can imagine, things usually get heated up in the second half, when the team that is behind starts to play more aggressively for example, or if the winning side starts to defend more aggressively. And we all know certain players who tend to get frustrated more towards the end.
It is actually very hard to find stats that compare yellow cards in the first half to the total number of yellow cards, but a study has shown that 65.8% of yellow cards 81.8% of red ones come in the second half.
Advantages of Match Booking Points:
We know how booking points work, and we know some ways to make our bets that bit more effective. But why exactly should we choose this type of market above others? Here's a quick breakdown of our top five reasons to bet on booking points.
1) Versatility
One of our top reasons for betting on match betting points has to be its versatility. Just look at the amount of markets available to you. Bookmakers have taken this concept and pulled every possibility from it, and that's a wonderful thing.
2) It's About the Individual and the Team
This is another great thing about card betting -it lets you take a deep dive into a team's dynamic and the effect of individual players. When you start to work out how best to bet using our tips, we think that you'll actually learn quite a lot, even about a team you have been following your whole life. This type of lens can give you a unique perspective and appreciation for the beautiful game.
3) There's So much To Consider
Alongside opening your eyes to team and player dynamics, this form of betting is really in-depth all around. From the referee to the event itself, there's so much to take into account, especially considering the amount of markets there are.
4) Provides Greater Interest in One-Sided Games
Among the best things about betting is the ability to make less interesting games shine. For instance, you may otherwise skip a game between heavyweight sides like Barcelona or Man City and an underdog side. However, things like match booking points and other markets can provide you with a reason to watch and be invested in an unknown result.
5) You Don't Have To Choose It Over Other Betting Types
Speaking of those other markets, our final point would be that actually, you don't have to choose card betting over anything else. You can enjoy the latter in conjuncture with everything else that is out there. Through bet builders, you can bet which team will win, by how many goals, and how many cards will be shown. This can be really handy, especially when you want to boost your odds.
Cards & Booking Points Football FAQs
This is a bet type based on the amount of red and yellow cards handed out during a match. Each card is assigned points, with betting markets based around the result of those points.
Each yellow card is worth 10 points, while each red card is worth 25 points. Two yellow cards resulting in a red card is worth 35 points (25 at some bookies).
Extra time will not count towards the overall match booking points or card bets, with only cards shown to players on the pitch counting. This means that those given to substitutes, to a manager, or after the game would not count.
A yellow card is worth 10 booking points. Two yellow cards is worth 25 booking points, though sometimes worth 35 at certain bookies.
ThePuntersPage Final Say
Match booking points remains one of our favourites types of betting, as it manages to balance depth and simplicity while approaching the game from a completely unique angle. On top of that, there are few more ideal examples for mixing with other betting markets for things like accumulators or just multiple bets in general. To make your bookings predictions today, use the stats from above table, and compare them to the over/under card odds offered at the bookies in the table.