TPP Win to Nil Stats Table
All Leagues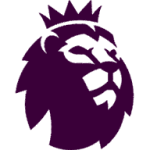 English Premier League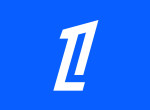 French Ligue 1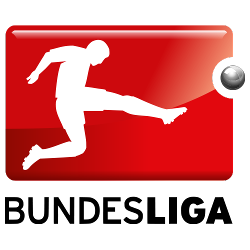 German Bundesliga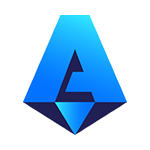 Italian Serie A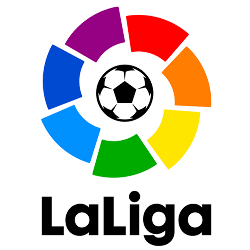 Spanish La Liga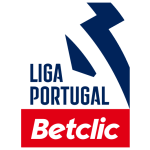 Portuguese Primeira Liga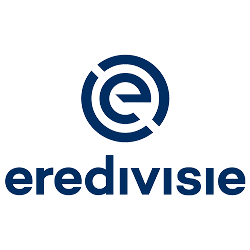 Dutch Eredivisie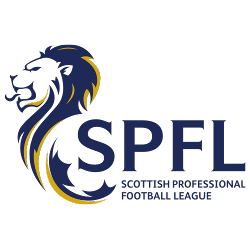 Scottish Premiership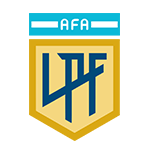 Argentine Primera División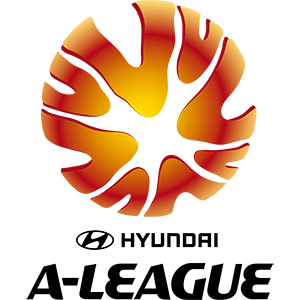 Australian A-League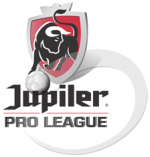 Belgian First Division A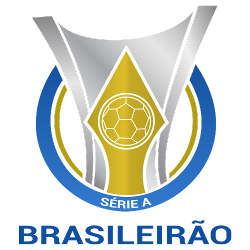 Brazilian Serie A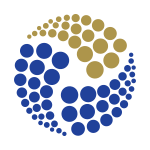 English Championship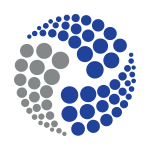 English League One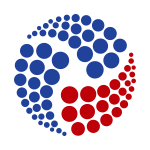 English League Two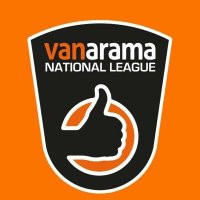 English National League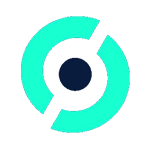 French Ligue 2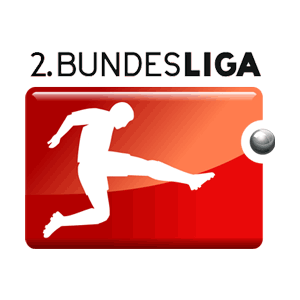 German 2. Bundesliga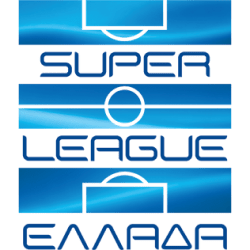 Greek Super League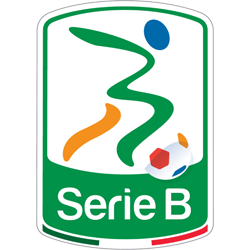 Italian Serie B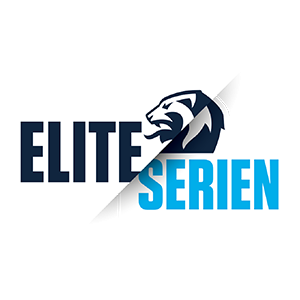 Norwegian Eliteserien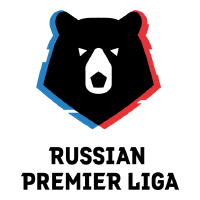 Russian Premier League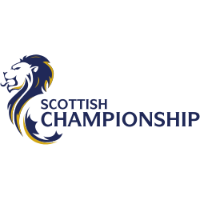 Scottish Championship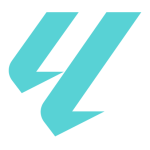 Spanish Segunda División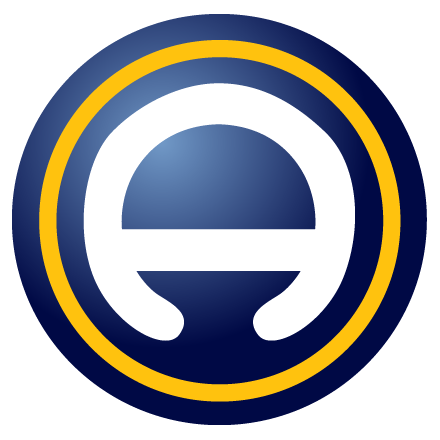 Swedish Allsvenskan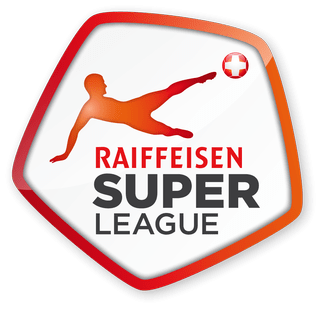 Swiss Super League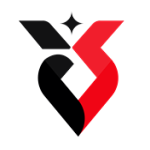 Turkish Süper Lig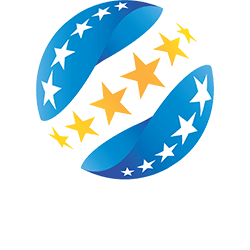 Ukranian Premier League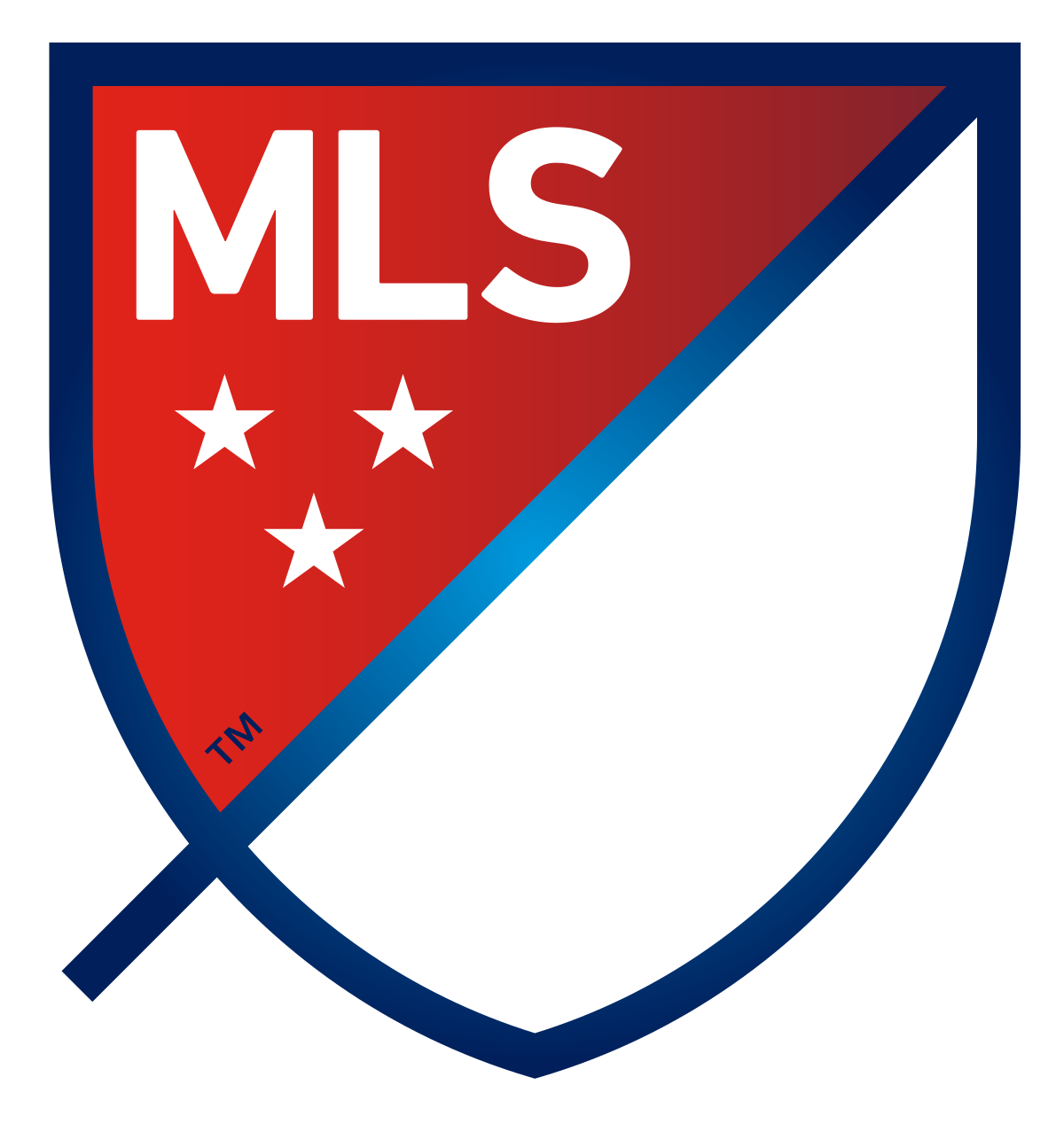 US Major League Soccer (MLS)
Team

✓

✓

Success Rate %

%

FC Barcelona

FC Barcelona

23/37

62.16

62.16%

River Plate

River Plate

11/18

61.11

61.11%

Benfica

Benfica

20/34

58.82

58.82%

AEK Athens

AEK Athens

20/36

55.56

55.56%

Panathinaikos

Panathinaikos

18/36

50.00

50.00%

Malmo FF

Malmö FF

5/10

50.00

50.00%

Botafogo

Botafogo

4/8

50.00

50.00%

Fluminense

Fluminense

4/8

50.00

50.00%

Juventus

Juventus

18/37

48.65

48.65%

Shakhtar Donetsk

Shakhtar Donetsk

14/29

48.28

48.28%

Ipswich Town

Ipswich Town

22/46

47.83

47.83%

Sporting Braga

Sporting Braga

16/34

47.06

47.06%

Sheffield Wednesday

Sheffield Wednesday

23/49

46.94

46.94%

Lazio

Lazio

17/37

45.95

45.95%

San Lorenzo

San Lorenzo

8/18

44.44

44.44%

Defensa y Justicia

Defensa y Justicia

8/18

44.44

44.44%

Bodo / Glimt

Bodø / Glimt

4/9

44.44

44.44%

Porto

Porto

15/34

44.12

44.12%

FC Twente

FC Twente

15/34

44.12

44.12%

Antwerp

Antwerp

17/39

43.59

43.59%

Leyton Orient

Leyton Orient

20/46

43.48

43.48%

Cincinnati

Cincinnati

6/14

42.86

42.86%

Celtic

Celtic

16/38

42.11

42.11%

Rangers

Rangers

16/38

42.11

42.11%

Frosinone

Frosinone

16/38

42.11

42.11%

Olympiakos Piraeus

Olympiakos Piraeus

15/36

41.67

41.67%

Dnipro-1

Dnipro-1

12/29

41.38

41.38%

Zenit

Zenit

12/29

41.38

41.38%

Dynamo Kyiv

Dynamo Kyiv

12/29

41.38

41.38%

Galatasaray

Galatasaray

14/34

41.18

41.18%

Napoli

Napoli

15/37

40.54

40.54%

Seattle Sounders

Seattle Sounders

6/15

40.00

40.00%

Elfsborg

Elfsborg

4/10

40.00

40.00%

Manchester United

Manchester United

15/38

39.47

39.47%

Zorya

Zorya

11/28

39.29

39.29%

Burnley

Burnley

18/46

39.13

39.13%

Sheffield United

Sheffield United

18/46

39.13

39.13%

Newell's Old Boys

Newell's Old Boys

7/18

38.89

38.89%

Belgrano

Belgrano

7/18

38.89

38.89%

Sporting CP

Sporting CP

13/34

38.24

38.24%

Arouca

Arouca

13/34

38.24

38.24%

Darmstadt 98

Darmstadt 98

13/34

38.24

38.24%

Granada

Granada

16/42

38.10

38.10%

Bordeaux

Bordeaux

14/37

37.84

37.84%

Flamengo

Flamengo

3/8

37.50

37.50%

Cruzeiro

Cruzeiro

3/8

37.50

37.50%

Western Sydney Wanderers

Western Sydney Wanderers

10/27

37.04

37.04%

Genoa

Genoa

14/38

36.84

36.84%

Djurgarden

Djurgården

4/11

36.36

36.36%

PAOK

PAOK

13/36

36.11

36.11%

Montreal Impact

Montreal Impact

5/14

35.71

35.71%

New England

New England

5/14

35.71

35.71%

Borussia Dortmund

Borussia Dortmund

12/34

35.29

35.29%

Heidenheim

Heidenheim

12/34

35.29

35.29%

Feyenoord

Feyenoord

12/34

35.29

35.29%

Atletico Madrid

Atlético Madrid

13/37

35.14

35.14%

Roma

Roma

13/37

35.14

35.14%

Le Havre

Le Havre

13/37

35.14

35.14%

Wycombe Wanderers

Wycombe Wanderers

16/46

34.78

34.78%

Stockport County

Stockport County

17/49

34.69

34.69%

Arsenal

Arsenal

13/38

34.21

34.21%

Manchester City

Manchester City

13/38

34.21

34.21%

Bolton Wanderers

Bolton Wanderers

16/48

33.33

33.33%

Notts County

Notts County

16/48

33.33

33.33%

Estudiantes

Estudiantes

6/18

33.33

33.33%

Molde

Molde

3/9

33.33

33.33%

Coventry City

Coventry City

16/49

32.65

32.65%

Luton Town

Luton Town

16/49

32.65

32.65%

Plymouth Argyle

Plymouth Argyle

15/46

32.61

32.61%

Southend United

Southend United

15/46

32.61

32.61%

Stevenage

Stevenage

15/46

32.61

32.61%

Paris Saint Germain

Paris Saint Germain

12/37

32.43

32.43%

Real Sociedad

Real Sociedad

12/37

32.43

32.43%

Metz

Metz

12/37

32.43

32.43%

Lens

Lens

12/37

32.43

32.43%

Bastia

Bastia

12/37

32.43

32.43%

Rennes

Rennes

12/37

32.43

32.43%

AZ

AZ

11/34

32.35

32.35%

FC Bayern Munchen

FC Bayern München

11/34

32.35

32.35%

Boreham Wood

Boreham Wood

15/47

31.91

31.91%

Aberdeen

Aberdeen

12/38

31.58

31.58%

CSKA Moskva

CSKA Moskva

9/29

31.03

31.03%

Kolos Kovalivka

Kolos Kovalivka

9/29

31.03

31.03%

Las Palmas

Las Palmas

13/42

30.95

30.95%

Gent

Gent

12/39

30.77

30.77%

Club Brugge

Club Brugge

12/39

30.77

30.77%

Houston Dynamo

Houston Dynamo

4/13

30.77

30.77%

Barnsley

Barnsley

15/49

30.61

30.61%

Dundee

Dundee

11/36

30.56

30.56%

Wrexham

Wrexham

14/46

30.43

30.43%

Tranmere Rovers

Tranmere Rovers

14/46

30.43

30.43%

Trabzonspor

Trabzonspor

10/33

30.30

30.30%

Norrkoping

Norrköping

3/10

30.00

30.00%

Halmstad

Halmstad

3/10

30.00

30.00%

Varnamo

Värnamo

3/10

30.00

30.00%

Mjallby

Mjällby

3/10

30.00

30.00%

Brommapojkarna

Brommapojkarna

3/10

30.00

30.00%

Kalmar

Kalmar

3/10

30.00

30.00%

Montpellier

Montpellier

11/37

29.73

29.73%

Inter

Inter

11/37

29.73

29.73%

Real Madrid

Real Madrid

11/37

29.73

29.73%

St. Pauli

St. Pauli

10/34

29.41

29.41%

SC Freiburg

SC Freiburg

10/34

29.41

29.41%

Sparta Rotterdam

Sparta Rotterdam

10/34

29.41

29.41%

PSV

PSV

10/34

29.41

29.41%

Vitoria SC

Vitória SC

10/34

29.41

29.41%

Lanus

Lanús

5/17

29.41

29.41%

Peterborough United

Peterborough United

14/48

29.17

29.17%

Aston Villa

Aston Villa

11/38

28.95

28.95%

Real Oviedo

Real Oviedo

12/42

28.57

28.57%

SD Eibar

SD Eibar

12/42

28.57

28.57%

FC Andorra

FC Andorra

12/42

28.57

28.57%

Vorskla

Vorskla

8/28

28.57

28.57%

Minnesota United

Minnesota United

4/14

28.57

28.57%

Columbus Crew

Columbus Crew

4/14

28.57

28.57%

Halifax Town

Halifax Town

13/46

28.26

28.26%

West Bromwich Albion

West Bromwich Albion

13/46

28.26

28.26%

Eastleigh

Eastleigh

13/46

28.26

28.26%

Woking

Woking

13/46

28.26

28.26%

Blackburn Rovers

Blackburn Rovers

13/46

28.26

28.26%

Sudtirol

Südtirol

11/39

28.21

28.21%

Young Boys

Young Boys

10/36

27.78

27.78%

Talleres Cordoba

Talleres Córdoba

5/18

27.78

27.78%

Sarmiento

Sarmiento

5/18

27.78

27.78%

Rosario Central

Rosario Central

5/18

27.78

27.78%

Platense

Platense

5/18

27.78

27.78%

Boca Juniors

Boca Juniors

5/18

27.78

27.78%

Godoy Cruz

Godoy Cruz

5/18

27.78

27.78%

Kryvbas Kryvyi Rih

Kryvbas Kryvyi Rih

8/29

27.59

27.59%

Fenerbahce

Fenerbahçe

9/33

27.27

27.27%

Villarreal

Villarreal

10/37

27.03

27.03%

Monza

Monza

10/37

27.03

27.03%

Mallorca

Mallorca

10/37

27.03

27.03%

Torino

Torino

10/37

27.03

27.03%

Nashville SC

Nashville SC

4/15

26.67

26.67%

Vizela

Vizela

9/34

26.47

26.47%

RB Leipzig

RB Leipzig

9/34

26.47

26.47%

Hamburger SV

Hamburger SV

9/34

26.47

26.47%

Paderborn

Paderborn

9/34

26.47

26.47%

VfL Wolfsburg

VfL Wolfsburg

9/34

26.47

26.47%

Adana Demirspor

Adana Demirspor

9/34

26.47

26.47%

FC Union Berlin

FC Union Berlin

9/34

26.47

26.47%

FC Utrecht

FC Utrecht

9/34

26.47

26.47%

Tottenham Hotspur

Tottenham Hotspur

10/38

26.32

26.32%

Motherwell

Motherwell

10/38

26.32

26.32%

Liverpool

Liverpool

10/38

26.32

26.32%

Brighton & Hove Albion

Brighton & Hove Albion

10/38

26.32

26.32%

Hibernian

Hibernian

10/38

26.32

26.32%

Standard Liege

Standard Liège

10/38

26.32

26.32%

Reggina

Reggina

10/38

26.32

26.32%

Watford

Watford

12/46

26.09

26.09%

Portsmouth

Portsmouth

12/46

26.09

26.09%

Bari 1908

Bari 1908

10/39

25.64

25.64%

Parma

Parma

10/39

25.64

25.64%

Bromley

Bromley

12/47

25.53

25.53%

Queen's Park

Queen's Park

9/36

25.00

25.00%

Aris

Aris

9/36

25.00

25.00%

Istanbul Basaksehir

İstanbul Başakşehir

8/32

25.00

25.00%

Los Angeles FC

Los Angeles FC

3/12

25.00

25.00%

Stabak

Stabæk

2/8

25.00

25.00%

Santos

Santos

2/8

25.00

25.00%

Tromso

Tromsø

2/8

25.00

25.00%

Internacional

Internacional

2/8

25.00

25.00%

Sao Paulo

São Paulo

2/8

25.00

25.00%

Valerenga

Vålerenga

2/8

25.00

25.00%

Stromsgodset

Strømsgodset

2/8

25.00

25.00%

Bragantino

Bragantino

2/8

25.00

25.00%

HamKam

HamKam

2/8

25.00

25.00%

Atletico Mineiro

Atlético Mineiro

2/8

25.00

25.00%

Athletico PR

Athletico PR

2/8

25.00

25.00%

Fortaleza

Fortaleza

2/8

25.00

25.00%

Carlisle United

Carlisle United

12/49

24.49

24.49%

Saint-Etienne

Saint-Étienne

9/37

24.32

24.32%

Olympique Marseille

Olympique Marseille

9/37

24.32

24.32%

Milan

Milan

9/37

24.32

24.32%

Grenoble Foot 38

Grenoble Foot 38

9/37

24.32

24.32%

Amiens SC

Amiens SC

9/37

24.32

24.32%

Anderlecht

Anderlecht

8/33

24.24

24.24%

Dinamo Moskva

Dinamo Moskva

7/29

24.14

24.14%

Derby County

Derby County

11/46

23.91

23.91%

Barnet

Barnet

11/46

23.91

23.91%

Grimsby Town

Grimsby Town

11/46

23.91

23.91%

Northampton Town

Northampton Town

11/46

23.91

23.91%

Gillingham

Gillingham

11/46

23.91

23.91%

Racing Santander

Racing Santander

10/42

23.81

23.81%

Tenerife

Tenerife

10/42

23.81

23.81%

Brentford

Brentford

9/38

23.68

23.68%

West Ham United

West Ham United

9/38

23.68

23.68%

Wolverhampton Wanderers

Wolverhampton Wanderers

9/38

23.68

23.68%

Rio Ave

Rio Ave

8/34

23.53

23.53%

Nurnberg

Nürnberg

8/34

23.53

23.53%

Ajax

Ajax

8/34

23.53

23.53%

Hansa Rostock

Hansa Rostock

8/34

23.53

23.53%

Estoril

Estoril

8/34

23.53

23.53%

Fortuna Dusseldorf

Fortuna Düsseldorf

8/34

23.53

23.53%

Union Saint-Gilloise

Union Saint-Gilloise

9/39

23.08

23.08%

Westerlo

Westerlo

9/39

23.08

23.08%

Chesterfield

Chesterfield

11/48

22.92

22.92%

Bradford City

Bradford City

11/48

22.92

22.92%

Salford City

Salford City

11/48

22.92

22.92%

Sunderland

Sunderland

11/48

22.92

22.92%

Greenock Morton

Greenock Morton

8/36

22.22

22.22%

Ayr United

Ayr United

8/36

22.22

22.22%

Barracas Central

Barracas Central

4/18

22.22

22.22%

Argentinos Juniors

Argentinos Juniors

4/18

22.22

22.22%

Central Cordoba SdE

Central Cordoba SdE

4/18

22.22

22.22%

Banfield

Banfield

4/18

22.22

22.22%

Brann

Brann

2/9

22.22

22.22%

Odd

Odd

2/9

22.22

22.22%

Rosenborg

Rosenborg

2/9

22.22

22.22%

Besiktas

Beşiktaş

7/32

21.88

21.88%

Millwall

Millwall

10/46

21.74

21.74%

Crewe Alexandra

Crewe Alexandra

10/46

21.74

21.74%

Cheltenham Town

Cheltenham Town

10/46

21.74

21.74%

Lincoln City

Lincoln City

10/46

21.74

21.74%

Barrow

Barrow

10/46

21.74

21.74%

Paris

Paris

8/37

21.62

21.62%

Monaco

Monaco

8/37

21.62

21.62%

Reims

Reims

8/37

21.62

21.62%

Sevilla

Sevilla

8/37

21.62

21.62%

Atalanta

Atalanta

8/37

21.62

21.62%

Sochaux

Sochaux

8/37

21.62

21.62%

Fiorentina

Fiorentina

8/37

21.62

21.62%

Celta de Vigo

Celta de Vigo

8/37

21.62

21.62%

Cadiz

Cádiz

8/37

21.62

21.62%

Annecy

Annecy

8/37

21.62

21.62%

Burgos

Burgos

9/42

21.43

21.43%

Deportivo Alaves

Deportivo Alavés

9/42

21.43

21.43%

Levante

Levante

9/42

21.43

21.43%

Huesca

Huesca

9/42

21.43

21.43%

Melbourne City

Melbourne City

6/28

21.43

21.43%

Vancouver Whitecaps

Vancouver Whitecaps

3/14

21.43

21.43%

Philadelphia Union

Philadelphia Union

3/14

21.43

21.43%

Saint Louis City

Saint Louis City

3/14

21.43

21.43%

Sporting Charleroi

Sporting Charleroi

7/33

21.21

21.21%

Konyaspor

Konyaspor

7/33

21.21

21.21%

St. Mirren

St. Mirren

8/38

21.05

21.05%

Akhmat Grozny

Akhmat Grozny

6/29

20.69

20.69%

Inhulets

Inhulets

6/29

20.69

20.69%

Orenburg

Orenburg

6/29

20.69

20.69%

Krasnodar

Krasnodar

6/29

20.69

20.69%

Lokomotiv Moskva

Lokomotiv Moskva

6/29

20.69

20.69%

Karlsruher SC

Karlsruher SC

7/34

20.59

20.59%

Bayer 04 Leverkusen

Bayer 04 Leverkusen

7/34

20.59

20.59%

Vitesse

Vitesse

7/34

20.59

20.59%

Hannover 96

Hannover 96

7/34

20.59

20.59%

Chaves

Chaves

7/34

20.59

20.59%

SpVgg Greuther Furth

SpVgg Greuther Fürth

7/34

20.59

20.59%

Portimonense

Portimonense

7/34

20.59

20.59%

Cagliari

Cagliari

8/39

20.51

20.51%

Atlanta United

Atlanta United

3/15

20.00

20.00%

DC United

DC United

3/15

20.00

20.00%

Birmingham City

Birmingham City

9/46

19.57

19.57%

Fleetwood Town

Fleetwood Town

9/46

19.57

19.57%

Sutton United

Sutton United

9/46

19.57

19.57%

Oldham Athletic

Oldham Athletic

9/46

19.57

19.57%

Stoke City

Stoke City

9/46

19.57

19.57%

Mansfield Town

Mansfield Town

9/46

19.57

19.57%

Port Vale

Port Vale

9/46

19.57

19.57%

Swansea City

Swansea City

9/46

19.57

19.57%

Gateshead

Gateshead

9/46

19.57

19.57%

Servette

Servette

7/36

19.44

19.44%

Partick Thistle

Partick Thistle

7/36

19.44

19.44%

Inverness CT

Inverness CT

7/36

19.44

19.44%

Volos NFC

Volos NFC

7/36

19.44

19.44%

Lugano

Lugano

7/36

19.44

19.44%

Brisbane Roar

Brisbane Roar

5/26

19.23

19.23%

Villarreal II

Villarreal II

8/42

19.05

19.05%

FC Cartagena

FC Cartagena

8/42

19.05

19.05%

Leganes

Leganés

8/42

19.05

19.05%

Sassuolo

Sassuolo

7/37

18.92

18.92%

Valencia

Valencia

7/37

18.92

18.92%

Quevilly Rouen

Quevilly Rouen

7/37

18.92

18.92%

Pau

Pau

7/37

18.92

18.92%

Nice

Nice

7/37

18.92

18.92%

Lille

Lille

7/37

18.92

18.92%

Getafe

Getafe

7/37

18.92

18.92%

Laval

Laval

7/37

18.92

18.92%

Real Betis

Real Betis

7/37

18.92

18.92%

Valenciennes

Valenciennes

7/37

18.92

18.92%

Osasuna

Osasuna

7/37

18.92

18.92%

Empoli

Empoli

7/37

18.92

18.92%

Clermont

Clermont

7/37

18.92

18.92%

Kayserispor

Kayserispor

6/32

18.75

18.75%

Wellington Phoenix

Wellington Phoenix

5/27

18.52

18.52%

Modena

Modena

7/38

18.42

18.42%

Nottingham Forest

Nottingham Forest

7/38

18.42

18.42%

Perugia

Perugia

7/38

18.42

18.42%

Newcastle United

Newcastle United

7/38

18.42

18.42%

Como

Como

7/38

18.42

18.42%

Ternana

Ternana

7/38

18.42

18.42%

Ross County

Ross County

7/38

18.42

18.42%

Atromitos

Atromitos

6/33

18.18

18.18%

Ionikos

Ionikos

6/33

18.18

18.18%

OFI

OFI

6/33

18.18

18.18%

Istanbulspor

İstanbulspor

6/33

18.18

18.18%

Genk

Genk

7/39

17.95

17.95%

Central Coast Mariners

Central Coast Mariners

5/28

17.86

17.86%

Minai

Minai

5/28

17.86

17.86%

Eintracht Frankfurt

Eintracht Frankfurt

6/34

17.65

17.65%

Alanyaspor

Alanyaspor

6/34

17.65

17.65%

Go Ahead Eagles

Go Ahead Eagles

6/34

17.65

17.65%

Casa Pia

Casa Pia

6/34

17.65

17.65%

FSV Mainz 05

FSV Mainz 05

6/34

17.65

17.65%

Sint-Truiden

Sint-Truiden

6/34

17.65

17.65%

Famalicao

Famalicão

6/34

17.65

17.65%

FC Augsburg

FC Augsburg

6/34

17.65

17.65%

Sivasspor

Sivasspor

6/34

17.65

17.65%

Union Santa Fe

Unión Santa Fe

3/17

17.65

17.65%

Cardiff City

Cardiff City

8/46

17.39

17.39%

Milton Keynes Dons

Milton Keynes Dons

8/46

17.39

17.39%

Norwich City

Norwich City

8/46

17.39

17.39%

Swindon Town

Swindon Town

8/46

17.39

17.39%

Bristol City

Bristol City

8/46

17.39

17.39%

Accrington Stanley

Accrington Stanley

8/46

17.39

17.39%

York City

York City

8/46

17.39

17.39%

Preston North End

Preston North End

8/46

17.39

17.39%

Exeter City

Exeter City

8/46

17.39

17.39%

Spartak Moskva

Spartak Moskva

5/29

17.24

17.24%

Fakel

Fakel

5/29

17.24

17.24%

Sochi

Sochi

5/29

17.24

17.24%

Sydney

Sydney

5/29

17.24

17.24%

Oleksandria

Oleksandria

5/29

17.24

17.24%

Middlesbrough

Middlesbrough

8/48

16.67

16.67%

Real Zaragoza

Real Zaragoza

7/42

16.67

16.67%

Malaga

Málaga

7/42

16.67

16.67%

Raith Rovers

Raith Rovers

6/36

16.67

16.67%

Zurich

Zürich

6/36

16.67

16.67%

Winterthur

Winterthur

6/36

16.67

16.67%

Cove Rangers

Cove Rangers

6/36

16.67

16.67%

Instituto

Instituto

3/18

16.67

16.67%

Gimnasia La Plata

Gimnasia La Plata

3/18

16.67

16.67%

Tigre

Tigre

3/18

16.67

16.67%

Nimes

Nîmes

6/37

16.22

16.22%

Udinese

Udinese

6/37

16.22

16.22%

Athletic Club

Athletic Club

6/37

16.22

16.22%

Bologna

Bologna

6/37

16.22

16.22%

Toulouse

Toulouse

6/37

16.22

16.22%

Guingamp

Guingamp

6/37

16.22

16.22%

Dundee United

Dundee United

6/38

15.79

15.79%

Chelsea

Chelsea

6/38

15.79

15.79%

Palermo

Palermo

6/38

15.79

15.79%

Ascoli

Ascoli

6/38

15.79

15.79%

AFC Bournemouth

AFC Bournemouth

6/38

15.79

15.79%

Livingston

Livingston

6/38

15.79

15.79%

Kilmarnock

Kilmarnock

6/38

15.79

15.79%

Pisa

Pisa

6/38

15.79

15.79%

St. Johnstone

St. Johnstone

6/38

15.79

15.79%

Everton

Everton

6/38

15.79

15.79%

Fulham

Fulham

6/38

15.79

15.79%

Cosenza

Cosenza

6/39

15.38

15.38%

Western United

Western United

4/26

15.38

15.38%

Metalist 1925 Kharkiv

Metalist 1925 Kharkiv

4/26

15.38

15.38%

Macarthur

Macarthur

4/26

15.38

15.38%

Harrogate Town

Harrogate Town

7/46

15.22

15.22%

Colchester United

Colchester United

7/46

15.22

15.22%

AFC Wimbledon

AFC Wimbledon

7/46

15.22

15.22%

Doncaster Rovers

Doncaster Rovers

7/46

15.22

15.22%

Shrewsbury Town

Shrewsbury Town

7/46

15.22

15.22%

Rotherham United

Rotherham United

7/46

15.22

15.22%

Newport County

Newport County

7/46

15.22

15.22%

Dagenham & Redbridge

Dagenham & Redbridge

7/46

15.22

15.22%

Blackpool

Blackpool

7/46

15.22

15.22%

Charlton Athletic

Charlton Athletic

7/46

15.22

15.22%

Bristol Rovers

Bristol Rovers

7/46

15.22

15.22%

Aldershot Town

Aldershot Town

7/46

15.22

15.22%

Torquay United

Torquay United

7/46

15.22

15.22%

Burton Albion

Burton Albion

7/46

15.22

15.22%

Huddersfield Town

Huddersfield Town

7/46

15.22

15.22%

Kasimpasa

Kasımpaşa

5/33

15.15

15.15%

VfL Bochum 1848

VfL Bochum 1848

5/34

14.71

14.71%

Jahn Regensburg

Jahn Regensburg

5/34

14.71

14.71%

OH Leuven

OH Leuven

5/34

14.71

14.71%

Antalyaspor

Antalyaspor

5/34

14.71

14.71%

Gil Vicente

Gil Vicente

5/34

14.71

14.71%

Fortuna Sittard

Fortuna Sittard

5/34

14.71

14.71%

Borussia Monchengladbach

Borussia Mönchengladbach

5/34

14.71

14.71%

Kortrijk

Kortrijk

5/34

14.71

14.71%

UD Ibiza

UD Ibiza

6/42

14.29

14.29%

Albacete

Albacete

6/42

14.29

14.29%

Austin

Austin

2/14

14.29

14.29%

Orlando City

Orlando City

2/14

14.29

14.29%

SJ Earthquakes

SJ Earthquakes

2/14

14.29

14.29%

Inter Miami

Inter Miami

2/14

14.29

14.29%

St. Gallen

St. Gallen

5/36

13.89

13.89%

Luzern

Luzern

5/36

13.89

13.89%

Hamilton Academical

Hamilton Academical

5/36

13.89

13.89%

Adelaide United

Adelaide United

4/29

13.79

13.79%

Ural

Ural

4/29

13.79

13.79%

Chornomorets

Chornomorets

4/29

13.79

13.79%

Auxerre

Auxerre

5/37

13.51

13.51%

Strasbourg

Strasbourg

5/37

13.51

13.51%

Espanyol

Espanyol

5/37

13.51

13.51%

Real Valladolid

Real Valladolid

5/37

13.51

13.51%

Dijon

Dijon

5/37

13.51

13.51%

Rayo Vallecano

Rayo Vallecano

5/37

13.51

13.51%

Brest

Brest

5/37

13.51

13.51%

Rodez

Rodez

5/37

13.51

13.51%

Salernitana

Salernitana

5/37

13.51

13.51%

Olympique Lyonnais

Olympique Lyonnais

5/37

13.51

13.51%

Dallas

Dallas

2/15

13.33

13.33%

Charlotte

Charlotte

2/15

13.33

13.33%

Toronto

Toronto

2/15

13.33

13.33%

SPAL

SPAL

5/38

13.16

13.16%

Leicester City

Leicester City

5/38

13.16

13.16%

Hearts

Hearts

5/38

13.16

13.16%

Wealdstone

Wealdstone

6/46

13.04

13.04%

Wigan Athletic

Wigan Athletic

6/46

13.04

13.04%

Queens Park Rangers

Queens Park Rangers

6/46

13.04

13.04%

Walsall

Walsall

6/46

13.04

13.04%

Cambridge United

Cambridge United

6/46

13.04

13.04%

Solihull Moors

Solihull Moors

6/46

13.04

13.04%

Hull City

Hull City

6/46

13.04

13.04%

Yeovil Town

Yeovil Town

6/46

13.04

13.04%

Reading

Reading

6/46

13.04

13.04%

Cercle Brugge

Cercle Brugge

5/39

12.82

12.82%

Brescia

Brescia

5/39

12.82

12.82%

Fatih Karagumruk

Fatih Karagümrük

4/32

12.50

12.50%

Hatayspor

Hatayspor

3/24

12.50

12.50%

Viking

Viking

1/8

12.50

12.50%

Corinthians

Corinthians

1/8

12.50

12.50%

Sarpsborg 08

Sarpsborg 08

1/8

12.50

12.50%

Gremio

Grêmio

1/8

12.50

12.50%

Cuiaba

Cuiabá

1/8

12.50

12.50%

Bahia

Bahia

1/8

12.50

12.50%

Palmeiras

Palmeiras

1/8

12.50

12.50%

Sandefjord

Sandefjord

1/8

12.50

12.50%

Lillestrom

Lillestrøm

1/8

12.50

12.50%

Asteras Tripolis

Asteras Tripolis

4/33

12.12

12.12%

Mechelen

Mechelen

4/33

12.12

12.12%

Gaziantep F.K.

Gaziantep F.K.

3/25

12.00

12.00%

Mirandes

Mirandés

5/42

11.90

11.90%

Ponferradina

Ponferradina

5/42

11.90

11.90%

Lugo

Lugo

5/42

11.90

11.90%

Sporting Gijon

Sporting Gijón

5/42

11.90

11.90%

FC Volendam

FC Volendam

4/34

11.76

11.76%

Eintracht Braunschweig

Eintracht Braunschweig

4/34

11.76

11.76%

Maritimo

Marítimo

4/34

11.76

11.76%

NEC

NEC

4/34

11.76

11.76%

Boavista

Boavista

4/34

11.76

11.76%

SC Heerenveen

SC Heerenveen

4/34

11.76

11.76%

TSG Hoffenheim

TSG Hoffenheim

4/34

11.76

11.76%

Magdeburg

Magdeburg

4/34

11.76

11.76%

Excelsior

Excelsior

4/34

11.76

11.76%

AS Eupen

AS Eupen

4/34

11.76

11.76%

Werder Bremen

Werder Bremen

4/34

11.76

11.76%

Racing Club

Racing Club

2/17

11.76

11.76%

Newcastle Jets

Newcastle Jets

3/26

11.54

11.54%

Melbourne Victory

Melbourne Victory

3/26

11.54

11.54%

Grasshopper

Grasshopper

4/36

11.11

11.11%

Independiente

Independiente

2/18

11.11

11.11%

Atletico Tucuman

Atlético Tucumán

2/18

11.11

11.11%

Morecambe

Morecambe

5/46

10.87

10.87%

Rochdale

Rochdale

5/46

10.87

10.87%

Maidenhead United

Maidenhead United

5/46

10.87

10.87%

Crawley Town

Crawley Town

5/46

10.87

10.87%

Dorking Wanderers

Dorking Wanderers

5/46

10.87

10.87%

Elche

Elche

4/37

10.81

10.81%

Caen

Caen

4/37

10.81

10.81%

Lorient

Lorient

4/37

10.81

10.81%

Hellas Verona

Hellas Verona

4/37

10.81

10.81%

Nantes

Nantes

4/37

10.81

10.81%

Lecce

Lecce

4/37

10.81

10.81%

Cittadella

Cittadella

4/38

10.53

10.53%

Venezia

Venezia

4/38

10.53

10.53%

Crystal Palace

Crystal Palace

4/38

10.53

10.53%

Benevento

Benevento

4/38

10.53

10.53%

Krylya Sovetov

Krylya Sovetov

3/29

10.34

10.34%

Veres

Veres

3/29

10.34

10.34%

Rostov

Rostov

3/29

10.34

10.34%

Rukh Vynnyky

Rukh Vynnyky

3/29

10.34

10.34%

FK Nizjni Novgorod

FK Nizjni Novgorod

3/29

10.34

10.34%

AIK

AIK

1/10

10.00

10.00%

IFK Goteborg

IFK Göteborg

1/10

10.00

10.00%

Giresunspor

Giresunspor

3/32

9.38

9.38%

Levadiakos

Levadiakos

3/33

9.09

9.09%

Ankaragucu

Ankaragücü

3/33

9.09

9.09%

Lamia

Lamia

3/33

9.09

9.09%

Hammarby

Hammarby

1/11

9.09

9.09%

Hacken

Häcken

1/11

9.09

9.09%

SC Cambuur

SC Cambuur

3/34

8.82

8.82%

FC Emmen

FC Emmen

3/34

8.82

8.82%

FC Groningen

FC Groningen

3/34

8.82

8.82%

Hertha BSC

Hertha BSC

3/34

8.82

8.82%

Kaiserslautern

Kaiserslautern

3/34

8.82

8.82%

Sandhausen

Sandhausen

3/34

8.82

8.82%

Oxford United

Oxford United

4/46

8.70

8.70%

Arbroath

Arbroath

3/36

8.33

8.33%

Basel

Basel

3/36

8.33

8.33%

Girona

Girona

3/37

8.11

8.11%

Almeria

Almería

3/37

8.11

8.11%

Spezia

Spezia

3/37

8.11

8.11%

Southampton

Southampton

3/38

7.89

7.89%

Perth Glory

Perth Glory

2/26

7.69

7.69%

Lviv

Lviv

2/27

7.41

7.41%

New York City

New York City

1/14

7.14

7.14%

LA Galaxy

LA Galaxy

1/14

7.14

7.14%

Chicago Fire

Chicago Fire

1/14

7.14

7.14%

Khimki

Khimki

2/29

6.90

6.90%

Torpedo Moskva

Torpedo Moskva

2/29

6.90

6.90%

New York RB

New York RB

1/15

6.67

6.67%

Portland Timbers

Portland Timbers

1/15

6.67

6.67%

Colorado Rapids

Colorado Rapids

1/15

6.67

6.67%

Sporting KC

Sporting KC

1/15

6.67

6.67%

Hartlepool United

Hartlepool United

3/46

6.52

6.52%

Scunthorpe United

Scunthorpe United

3/46

6.52

6.52%

Forest Green Rovers

Forest Green Rovers

3/46

6.52

6.52%

Altrincham

Altrincham

3/46

6.52

6.52%

Umraniyespor

Ümraniyespor

2/33

6.06

6.06%

PAS Giannina

PAS Giannina

2/33

6.06

6.06%

Panaitolikos

Panaitolikos

2/33

6.06

6.06%

Pacos de Ferreira

Paços de Ferreira

2/34

5.88

5.88%

DSC Arminia Bielefeld

DSC Arminia Bielefeld

2/34

5.88

5.88%

Schalke 04

Schalke 04

2/34

5.88

5.88%

Holstein Kiel

Holstein Kiel

2/34

5.88

5.88%

KV Oostende

KV Oostende

2/34

5.88

5.88%

Santa Clara

Santa Clara

2/34

5.88

5.88%

RKC Waalwijk

RKC Waalwijk

2/34

5.88

5.88%

Zulte-Waregem

Zulte-Waregem

2/34

5.88

5.88%

Velez Sarsfield

Vélez Sarsfield

1/17

5.88

5.88%

Sion

Sion

2/36

5.56

5.56%

Arsenal de Sarandi

Arsenal de Sarandi

1/18

5.56

5.56%

Huracan

Huracán

1/18

5.56

5.56%

Colon

Colón

1/18

5.56

5.56%

Cremonese

Cremonese

2/37

5.41

5.41%

Angers SCO

Angers SCO

2/37

5.41

5.41%

Ajaccio

Ajaccio

2/37

5.41

5.41%

Leeds United

Leeds United

2/38

5.26

5.26%

Maidstone United

Maidstone United

2/46

4.35

4.35%

Metal Kharkiv

Metal Kharkiv

1/29

3.45

3.45%

RFC Seraing

RFC Seraing

1/34

2.94

2.94%

VfB Stuttgart

VfB Stuttgart

1/34

2.94

2.94%

FC Koln

FC Köln

1/34

2.94

2.94%

Sampdoria

Sampdoria

1/37

2.70

2.70%

Niort

Niort

1/37

2.70

2.70%

Troyes

Troyes

0/37

0.00

0.00%

Real Salt Lake

Real Salt Lake

0/14

0.00

0.00%

Degerfors

Degerfors

0/11

0.00

0.00%

Varberg BoIS

Varberg BoIS

0/10

0.00

0.00%

Sirius

Sirius

0/10

0.00

0.00%

Aalesund

Aalesund

0/9

0.00

0.00%

America Mineiro

América Mineiro

0/8

0.00

0.00%

Goias

Goiás

0/8

0.00

0.00%

Haugesund

Haugesund

0/8

0.00

0.00%

Coritiba

Coritiba

0/8

0.00

0.00%

Vasco da Gama

Vasco da Gama

0/8

0.00

0.00%
What is Win to Nil Betting?
Betting sites nowadays offer an abundance of different bet types for you to wager on. Win to nil betting is a simple yet highly lucrative option to consider.
Win to nil bets essentially involve placing two bets – that one team will win the match, and that the other team will not score a goal. Both bets need to win for the win to nil bet to be successful and for you to receive your pay-out. We can therefore say that win to nil bets will be lost if the match ends in a draw, the other team wins, or if both teams score. This type of bet is a variation of the Correct Score bet as you are predicting the correct score of one team (0). The exact score of the team you are backing to win is irrelevant so long as they win. Win to nil bets are also known for their relatively high odds with higher margins on win to nil bets compared to combining a Full Time Result and Both Teams to Score (BTTS)-No bet.
In order to better understand win to nil betting, let's look at an example where Arsenal are taking on Chelsea in a Premier League match. If you predict that Arsenal will win to nil, and the game finishes 3-0 in favour of Arsenal, then you will win your bet and receive your pay-out. You would also receive a pay-out if Arsenal won the match 1-0, 2-0, 4-0, and so on. Had the game finished 3-1 in favour of Arsenal, 2-0 in favour of Chelsea, or maybe a 0-0 draw, then your bet would have been lost as Arsenal did not win to nil.

Hint: To find these stats more quickly next time, search "TPP win to nil" on Google.
We also provide:
Important: If the football stats on this page haven't updated then please clear your cache.
How To Use Our Win To Nil Stats
The win to nil stats table above features the win to nil statistics for over 380 teams across 21 leagues around the globe and shows the total number of matches played, and the number of matches that have been won to nil for the current season. The yellow bar represents the percentage of total games where each team has won a match without conceding a goal.
There are several ways you can use the table:
Use the 'Search' bar to find a specific team, league or country.
'Sort' the information (using the arrows) by either 'Team', 'Matches Played' (#) or 'Percentage' (%).
The data is updated every day to ensure we have the most up-to-date corner stats available, from English examples like Premier League win to nil stats and Championship win to nil stats, to La Liga win to nil stats, Serie A win to nil stats, and all around the globe.
Which Leagues & Tournaments Do We Offer Win To Nil Stats For?
DFB Pokal
Copa Del Rey
Coupe de France
Coupe de la Ligue
Scottish Cup
Scottish League Cup
Copa Libertadores
Holland – Eredivisie
Portugal – Primeira Liga
Belgium – First Division A
Scotland – Premiership, League One & League Two
Austria – A-League
Norway – Eliteserien
Turkey – Süper Lig
Ukraine – 1. Liga
Switzerland – Super League
Russia – Premier Liga
Greece – Superleague
Sweden – Allsvenskan
Finland – Veikkausliiga
Brazil – Serie A
Argentina – Premiera Division
USA – MLS
Australia - A League
Win to Nil Betting Statistics
Looking at statistics when betting is one of the most important things you can do. Betting stats provide you invaluable and unbiased data which you can use to your advantage to make an informed and more reliable bet and increase your chances of winning. Important factors like home and away form and lose to nil information can all be found when looking at statistics. There are many betting stats pages out there which you can use to see real-time win to nil statistics in the top leagues but one of our favourites is TheStatsDontLie.
Looking at the 2019/20 Premier League season, after 26 games Liverpool have the best overall win to nil record with 46% followed by Manchester City with 32% and Burnley and Sheffield United both with 31%. At the end other end of the scale, Norwich City and Bournemouth are seen as least likely to win to nil having done so in only 8% of their matches. In terms of lose to nil records, Manchester United have lost to nil in a whopping 50% of their matches away from home while Liverpool have lost none of their matches. With this information in mind, betting on Liverpool to win to nil when playing at home against Manchester United could prove to be a highly reliable bet with very lucrative margins.
What are Some Useful Win to Nil Betting Tips?
Go for a Strong Favourite
A win to nil bet could be a good candidate if you have identified a strong favourite who is likely to dominate a game against weaker opposition. Of course, no team is ever guaranteed to win to nil and there if always the risk of conceding a goal at any time, so we do not advise you to always bet blindly on the big teams. If you do, however, believe a team will most likely win a game, placing a win to nil bet instead of a match winner bet can increase your winnings significantly.
Focus on Your Team's Defense/Opposition Attack
A win to nil bet will only be successful if the team you are backing to win manages to score and not concede and the opposing team to concede and not score. For this reason, it is important to research which teams have the best track record in front of goal and which keep misfiring. In addition to this, assessing which teams have the best defensive records and kept the most clean sheets is also very important.
Injuries and Suspensions
Keeping up to date on the latest injuries and suspensions news is crucial to making a good win to nil bet. A team without their prolific striker or unstoppable goalkeeper can make all the difference to their chances of getting goals past the opposition or keeping a clean sheet. Use absences to your advantage by betting against teams fielding weaker players.
Analyse the Statistics
As mentioned earlier, looking at statistics is one of the most important things you can do before placing a bet. Betting on matches featuring one team with a high win to nil ratio and a team with a low win to nil ratio could greatly increase the chances of you winning your bet. Statistics relating to Both Teams to Score could also be useful for making these predictions by combining teams with high BTTS stats and low BTTS stats.
Disciplinary Records
Red cards and penalties are the enemies of win to nil betting as they can cause a bet to be lost in an instant. You should aim to avoid backing teams who have poor disciplinary record, particularly those with a tendency to be dangerous in the box. Thankfully this information can be easily found online and applied to your win to nil predictions.
Find the Best Odds
Whilst this might sound obvious to some, we believe it always deserves a mention. Since virtually all top betting sites offer win to nil betting markets, you should make sure to shop around and find the bookie with the most competitive odds so that you can get the biggest pay-out possible from your win to nil bets.
Which Bet Types are Similar to Win to Nil?
Both Teams to Score – No
A BTTS-No bet is very similar to a win to nil bet because you are still predicting that one team will definitely not score. The only difference is that BTTS-no bets have a higher chance of success because by removing the 'win' part of the bet, a game which finishes 0-0 will result in you winning your bet.
Correct Score
The correct score market is also similar to betting on win to nil because you can be more specific and bet on the exact score line of a match instead of just predicting that one team will win to nil. Naturally, guessing the exact score of a fixture is very difficult and not something we would advise you to do too often – even though it comes much higher odds and potential profits. If you track teams, players, form, and other important statistics, however, who knows? You might just be on the winning end of a correct score bet.
Less Than 1.5 Goals
Another great alternative to win to nil betting is the less than 1.5 goals market. When betting on less than 1.5 goals, you are essentially predicting that at least one team will not score a goal. This of course does limit the outcome of the match you are betting on to only finish 0-0 or 1-0 to any side but with the right bookie, you can get some very solid returns from this type of bet.
There are other different markets that you can bet on such as
To Win Both Halves
so be sure to check them out!
Win To Nil FAQs
Betting on a team to keep a clean sheet is very similar to the BTTS-No bet which we discussed earlier as you are removing the 'win' part of the win to nil bet. The difference is that in clean sheet betting, you have to specifically pick which team it is you think will not concede a goal. The team does not need to go on to win as a 0-0 draw will also result in your bet being won.

Many people associate win to nil bets with football due to the fact that football is a low scoring game. Win to nil bets however can be placed on a wide range of different sports including the likes of Tennis, Rugby, Baseball and more.

Most bookies will let you cash out your win to nil bets

. You should always verify this with your chosen bookmaker before placing your bets however to ensure that there are no confusions.

Like most other bets, unless specifically stated otherwise the bookmaker, win to nil bets will be settled after 90 minutes (plus stoppage time) and do not run into extra time or penalties.
ThePuntersPage Final Say
As is the case with any other type of bet, you should always undertake some research before wagering on win to nil. If you want to make the most of these attractive odds, make sure to properly analyse the available win to nil and lose to nil statistics on both home and away form. By doing this and following the rest of the tips put forward in this article, you will be well underway to making the most accurate win to nil bet possible. You can also check out our detailed article on Betting Terms & Definitions.