TPP EUROPEAN-HANDICAP Stats Table
All Leagues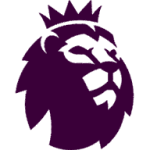 English Premier League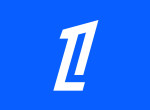 French Ligue 1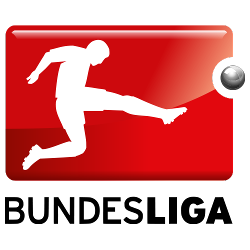 German Bundesliga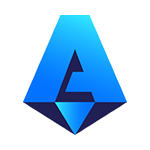 Italian Serie A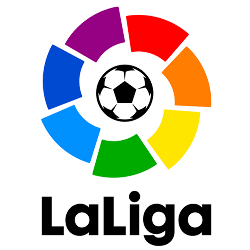 Spanish La Liga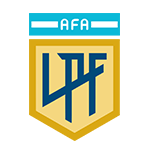 Argentine Primera División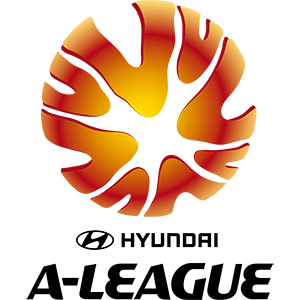 Australian A-League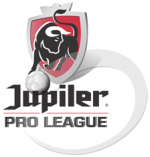 Belgian First Division A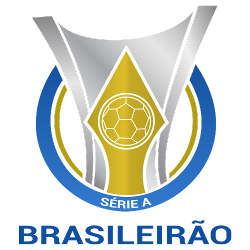 Brazilian Serie A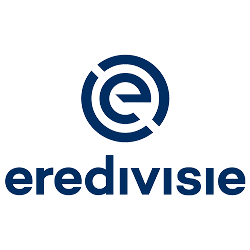 Dutch Eredivisie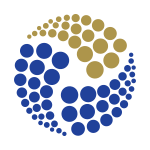 English Championship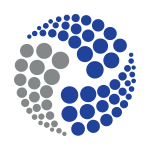 English League One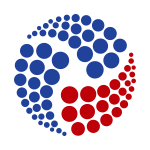 English League Two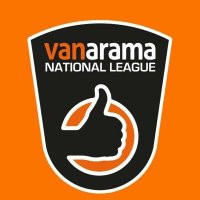 English National League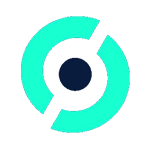 French Ligue 2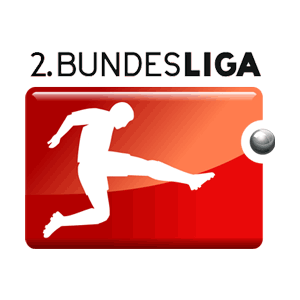 German 2. Bundesliga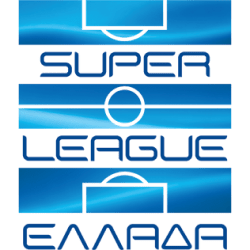 Greek Super League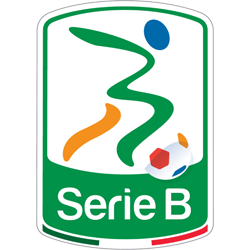 Italian Serie B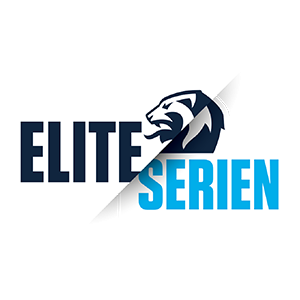 Norwegian Eliteserien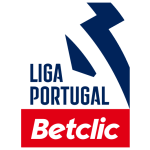 Portuguese Primeira Liga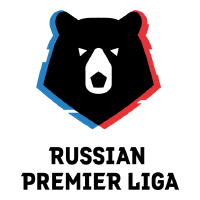 Russian Premier League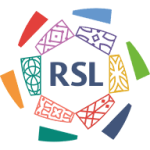 Saudi Pro League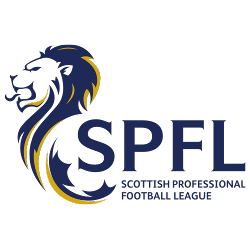 Scottish Premiership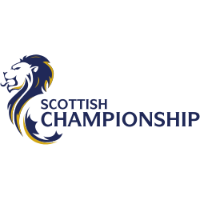 Scottish Championship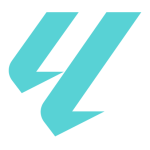 Spanish Segunda División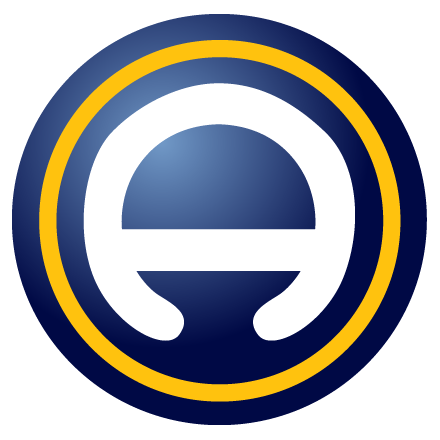 Swedish Allsvenskan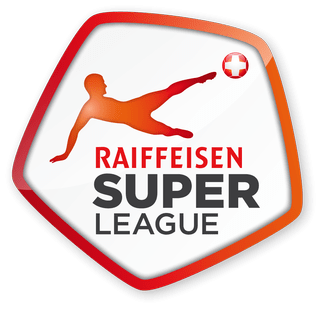 Swiss Super League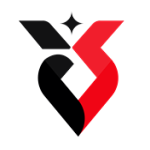 Turkish Süper Lig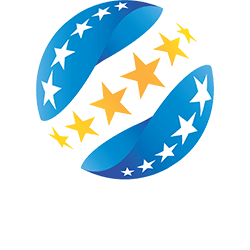 Ukranian Premier League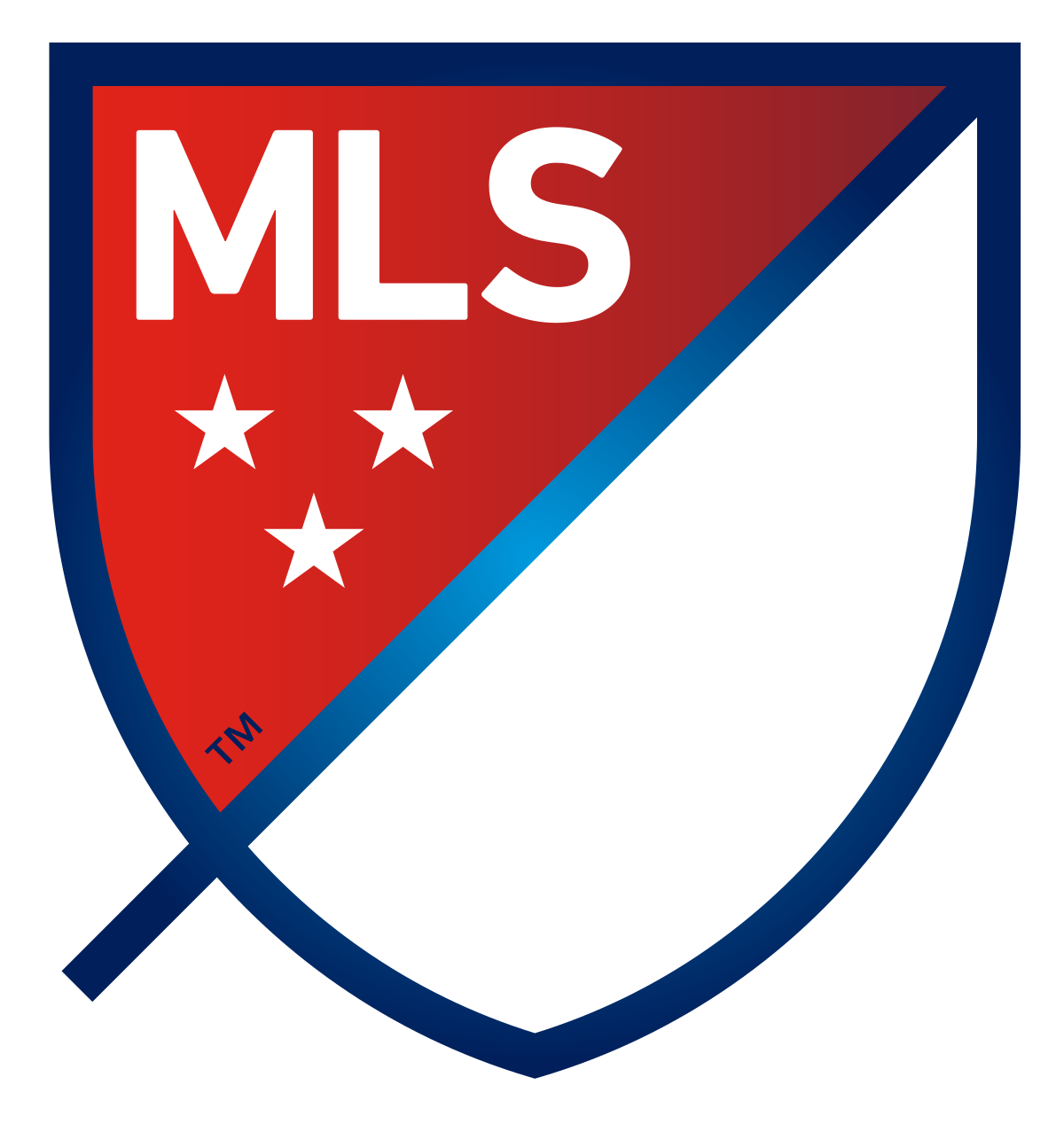 US Major League Soccer (MLS)
Team

✓

✓

Success Rate %

%

Athletic Club

Athletic Club

4/6

66.67

66.67%

Al Hilal

Al Hilal

4/7

57.14

57.14%

Al Nassr

Al Nassr

4/7

57.14

57.14%

Al Ittihad

Al Ittihad

4/7

57.14

57.14%

Al Wahda

Al Wahda

4/7

57.14

57.14%

Bodo / Glimt

Bodø / Glimt

9/17

52.94

52.94%

Hacken

Häcken

10/20

50.00

50.00%

Real Zaragoza

Real Zaragoza

3/6

50.00

50.00%

Leganes

Leganés

3/6

50.00

50.00%

Monaco

Monaco

3/6

50.00

50.00%

Sunderland

Sunderland

3/6

50.00

50.00%

Malmo FF

Malmö FF

9/19

47.37

47.37%

Gateshead

Gateshead

4/9

44.44

44.44%

Al Ittifaq

Al Ittifaq

3/7

42.86

42.86%

Barnsley

Barnsley

3/7

42.86

42.86%

Al Ahli Jeddah

Al Ahli Jeddah

3/7

42.86

42.86%

Al Fateh

Al Fateh

3/7

42.86

42.86%

Newport County

Newport County

3/7

42.86

42.86%

Swindon Town

Swindon Town

3/7

42.86

42.86%

Crewe Alexandra

Crewe Alexandra

3/7

42.86

42.86%

Notts County

Notts County

3/7

42.86

42.86%

Botafogo

Botafogo

8/19

42.11

42.11%

River Plate

River Plate

12/29

41.38

41.38%

Viking

Viking

7/17

41.18

41.18%

Brann

Brann

7/17

41.18

41.18%

Columbus Crew

Columbus Crew

11/28

39.29

39.29%

Sarpsborg 08

Sarpsborg 08

7/18

38.89

38.89%

Elfsborg

Elfsborg

7/19

36.84

36.84%

Bragantino

Bragantino

7/20

35.00

35.00%

Nashville SC

Nashville SC

9/26

34.62

34.62%

Rochdale

Rochdale

3/9

33.33

33.33%

Southend United

Southend United

3/9

33.33

33.33%

Woking

Woking

3/9

33.33

33.33%

Barnet

Barnet

3/9

33.33

33.33%

Ebbsfleet United

Ebbsfleet United

3/9

33.33

33.33%

Tenerife

Tenerife

2/6

33.33

33.33%

Bolton Wanderers

Bolton Wanderers

2/6

33.33

33.33%

Leicester City

Leicester City

2/6

33.33

33.33%

Oxford United

Oxford United

2/6

33.33

33.33%

Chornomorets

Chornomorets

2/6

33.33

33.33%

Lincoln City

Lincoln City

2/6

33.33

33.33%

Derby County

Derby County

2/6

33.33

33.33%

Norwich City

Norwich City

2/6

33.33

33.33%

Espanyol

Espanyol

2/6

33.33

33.33%

Cambridge United

Cambridge United

2/6

33.33

33.33%

Amorebieta

Amorebieta

2/6

33.33

33.33%

Talleres Cordoba

Talleres Córdoba

9/28

32.14

32.14%

Saint Louis City

Saint Louis City

9/28

32.14

32.14%

Norrkoping

Norrköping

6/19

31.58

31.58%

Philadelphia Union

Philadelphia Union

8/26

30.77

30.77%

Fluminense

Fluminense

6/20

30.00

30.00%

Djurgarden

Djurgården

6/20

30.00

30.00%

Houston Dynamo

Houston Dynamo

8/27

29.63

29.63%

Atlanta United

Atlanta United

8/28

28.57

28.57%

AFC Wimbledon

AFC Wimbledon

2/7

28.57

28.57%

Stevenage

Stevenage

2/7

28.57

28.57%

Colchester United

Colchester United

2/7

28.57

28.57%

Portsmouth

Portsmouth

2/7

28.57

28.57%

Peterborough United

Peterborough United

2/7

28.57

28.57%

Wrexham

Wrexham

2/7

28.57

28.57%

Al Taawon

Al Taawon

2/7

28.57

28.57%

Mansfield Town

Mansfield Town

2/7

28.57

28.57%

Grimsby Town

Grimsby Town

2/7

28.57

28.57%

Al Feiha

Al Feiha

2/7

28.57

28.57%

Molde

Molde

5/18

27.78

27.78%

Defensa y Justicia

Defensa y Justicia

8/29

27.59

27.59%

Brommapojkarna

Brommapojkarna

5/19

26.32

26.32%

Boca Juniors

Boca Juniors

7/28

25.00

25.00%

Orlando City

Orlando City

7/28

25.00

25.00%

Palmeiras

Palmeiras

5/20

25.00

25.00%

Flamengo

Flamengo

5/20

25.00

25.00%

Fortaleza

Fortaleza

5/20

25.00

25.00%

Gremio

Grêmio

5/21

23.81

23.81%

HamKam

HamKam

4/17

23.53

23.53%

Bromley

Bromley

2/9

22.22

22.22%

Chesterfield

Chesterfield

2/9

22.22

22.22%

Dagenham & Redbridge

Dagenham & Redbridge

2/9

22.22

22.22%

Hartlepool United

Hartlepool United

2/9

22.22

22.22%

Oldham Athletic

Oldham Athletic

2/9

22.22

22.22%

Solihull Moors

Solihull Moors

2/9

22.22

22.22%

Aldershot Town

Aldershot Town

2/9

22.22

22.22%

Oxford City

Oxford City

2/9

22.22

22.22%

AIK

AIK

4/19

21.05

21.05%

Varnamo

Värnamo

4/19

21.05

21.05%

Sirius

Sirius

4/19

21.05

21.05%

Kalmar

Kalmar

4/19

21.05

21.05%

Mjallby

Mjällby

4/19

21.05

21.05%

Sarmiento

Sarmiento

6/29

20.69

20.69%

Belgrano

Belgrano

6/29

20.69

20.69%

Hammarby

Hammarby

4/20

20.00

20.00%

Athletico PR

Athletico PR

4/20

20.00

20.00%

New England

New England

5/26

19.23

19.23%

Inter Miami

Inter Miami

5/27

18.52

18.52%

Real Salt Lake

Real Salt Lake

5/27

18.52

18.52%

Los Angeles FC

Los Angeles FC

5/27

18.52

18.52%

Montreal Impact

Montreal Impact

5/27

18.52

18.52%

Sporting KC

Sporting KC

5/28

17.86

17.86%

Rosario Central

Rosario Central

5/28

17.86

17.86%

Sandefjord

Sandefjord

3/17

17.65

17.65%

Valerenga

Vålerenga

3/17

17.65

17.65%

Argentinos Juniors

Argentinos Juniors

5/29

17.24

17.24%

DC United

DC United

5/29

17.24

17.24%

Godoy Cruz

Godoy Cruz

5/29

17.24

17.24%

Plymouth Argyle

Plymouth Argyle

1/6

16.67

16.67%

Gaziantep F.K.

Gaziantep F.K.

1/6

16.67

16.67%

Sporting Gijon

Sporting Gijón

1/6

16.67

16.67%

Cardiff City

Cardiff City

1/6

16.67

16.67%

Reading

Reading

1/6

16.67

16.67%

Alcorcon

Alcorcón

1/6

16.67

16.67%

Bristol City

Bristol City

1/6

16.67

16.67%

Watford

Watford

1/6

16.67

16.67%

Racing Ferrol

Racing Ferrol

1/6

16.67

16.67%

Morecambe

Morecambe

1/6

16.67

16.67%

Villarreal II

Villarreal II

1/6

16.67

16.67%

Fortuna Sittard

Fortuna Sittard

1/6

16.67

16.67%

Cosenza

Cosenza

1/6

16.67

16.67%

Real Valladolid

Real Valladolid

1/6

16.67

16.67%

Coventry City

Coventry City

1/6

16.67

16.67%

Nice

Nice

1/6

16.67

16.67%

Millwall

Millwall

1/6

16.67

16.67%

Racing Santander

Racing Santander

1/6

16.67

16.67%

Leeds United

Leeds United

1/6

16.67

16.67%

Hull City

Hull City

1/6

16.67

16.67%

Standard Liege

Standard Liège

1/6

16.67

16.67%

Levante

Levante

1/6

16.67

16.67%

Preston North End

Preston North End

1/6

16.67

16.67%

Albacete

Albacete

1/6

16.67

16.67%

West Bromwich Albion

West Bromwich Albion

1/6

16.67

16.67%

Mirandes

Mirandés

1/6

16.67

16.67%

Wycombe Wanderers

Wycombe Wanderers

1/6

16.67

16.67%

Ipswich Town

Ipswich Town

1/6

16.67

16.67%

Bristol Rovers

Bristol Rovers

1/6

16.67

16.67%

Huddersfield Town

Huddersfield Town

1/6

16.67

16.67%

Wigan Athletic

Wigan Athletic

1/6

16.67

16.67%

Atletico Mineiro

Atlético Mineiro

3/19

15.79

15.79%

Sao Paulo

São Paulo

3/19

15.79

15.79%

Bahia

Bahia

3/20

15.00

15.00%

Cruzeiro

Cruzeiro

3/20

15.00

15.00%

Corinthians

Corinthians

3/20

15.00

15.00%

Dallas

Dallas

4/27

14.81

14.81%

Cincinnati

Cincinnati

4/27

14.81

14.81%

Huracan

Huracán

4/28

14.29

14.29%

Seattle Sounders

Seattle Sounders

4/28

14.29

14.29%

Central Cordoba SdE

Central Cordoba SdE

4/28

14.29

14.29%

Newell's Old Boys

Newell's Old Boys

4/28

14.29

14.29%

Union Santa Fe

Unión Santa Fe

4/28

14.29

14.29%

Tranmere Rovers

Tranmere Rovers

1/7

14.29

14.29%

Leyton Orient

Leyton Orient

1/7

14.29

14.29%

Crawley Town

Crawley Town

1/7

14.29

14.29%

Al Khaleej

Al Khaleej

1/7

14.29

14.29%

SD Eibar

SD Eibar

1/7

14.29

14.29%

Exeter City

Exeter City

1/7

14.29

14.29%

Queens Park Rangers

Queens Park Rangers

1/7

14.29

14.29%

Accrington Stanley

Accrington Stanley

1/7

14.29

14.29%

Al Shabab

Al Shabab

1/7

14.29

14.29%

Al Raed

Al Raed

1/7

14.29

14.29%

Harrogate Town

Harrogate Town

1/7

14.29

14.29%

Birmingham City

Birmingham City

1/7

14.29

14.29%

Carlisle United

Carlisle United

1/7

14.29

14.29%

Racing Club

Racing Club

4/29

13.79

13.79%

Stromsgodset

Strømsgodset

2/17

11.76

11.76%

Vancouver Whitecaps

Vancouver Whitecaps

3/26

11.54

11.54%

LA Galaxy

LA Galaxy

3/27

11.11

11.11%

Austin

Austin

3/27

11.11

11.11%

Minnesota United

Minnesota United

3/27

11.11

11.11%

Rosenborg

Rosenborg

2/18

11.11

11.11%

Boreham Wood

Boreham Wood

1/9

11.11

11.11%

Eastleigh

Eastleigh

1/9

11.11

11.11%

Dorking Wanderers

Dorking Wanderers

1/9

11.11

11.11%

Maidenhead United

Maidenhead United

1/9

11.11

11.11%

York City

York City

1/9

11.11

11.11%

Portland Timbers

Portland Timbers

3/28

10.71

10.71%

Gimnasia La Plata

Gimnasia La Plata

3/28

10.71

10.71%

Halmstad

Halmstad

2/19

10.53

10.53%

IFK Goteborg

IFK Göteborg

2/19

10.53

10.53%

Lanus

Lanús

3/29

10.34

10.34%

Instituto

Instituto

3/29

10.34

10.34%

Velez Sarsfield

Vélez Sarsfield

3/29

10.34

10.34%

San Lorenzo

San Lorenzo

3/29

10.34

10.34%

Estudiantes

Estudiantes

3/29

10.34

10.34%

Barracas Central

Barracas Central

3/29

10.34

10.34%

New York City

New York City

3/29

10.34

10.34%

Platense

Platense

3/29

10.34

10.34%

America Mineiro

América Mineiro

2/20

10.00

10.00%

Vasco da Gama

Vasco da Gama

2/20

10.00

10.00%

Toronto

Toronto

2/28

7.14

7.14%

Independiente

Independiente

2/28

7.14

7.14%

Colon

Colón

2/29

6.90

6.90%

Banfield

Banfield

2/29

6.90

6.90%

Lillestrom

Lillestrøm

1/16

6.25

6.25%

Stabak

Stabæk

1/16

6.25

6.25%

Tromso

Tromsø

1/17

5.88

5.88%

Odd

Odd

1/18

5.56

5.56%

Aalesund

Aalesund

1/18

5.56

5.56%

Cuiaba

Cuiabá

1/19

5.26

5.26%

Coritiba

Coritiba

1/19

5.26

5.26%

Internacional

Internacional

1/20

5.00

5.00%

Goias

Goiás

1/20

5.00

5.00%

Degerfors

Degerfors

1/20

5.00

5.00%

Santos

Santos

1/20

5.00

5.00%

Colorado Rapids

Colorado Rapids

1/26

3.85

3.85%

New York RB

New York RB

1/27

3.70

3.70%

Charlotte

Charlotte

1/27

3.70

3.70%

Atletico Tucuman

Atlético Tucumán

1/28

3.57

3.57%

SJ Earthquakes

SJ Earthquakes

1/29

3.45

3.45%

Arsenal de Sarandi

Arsenal de Sarandi

1/29

3.45

3.45%

Tigre

Tigre

1/29

3.45

3.45%

Chicago Fire

Chicago Fire

0/27

0.00

0.00%

Varberg BoIS

Varberg BoIS

0/19

0.00

0.00%

Haugesund

Haugesund

0/18

0.00

0.00%

Wealdstone

Wealdstone

0/9

0.00

0.00%

Altrincham

Altrincham

0/9

0.00

0.00%

Halifax Town

Halifax Town

0/9

0.00

0.00%

Kidderminster Harriers

Kidderminster Harriers

0/9

0.00

0.00%

Fylde

Fylde

0/9

0.00

0.00%

Bradford City

Bradford City

0/7

0.00

0.00%

Forest Green Rovers

Forest Green Rovers

0/7

0.00

0.00%

Doncaster Rovers

Doncaster Rovers

0/7

0.00

0.00%

Walsall

Walsall

0/7

0.00

0.00%

Burton Albion

Burton Albion

0/7

0.00

0.00%

Salford City

Salford City

0/7

0.00

0.00%

Dhamk

Dhamk

0/7

0.00

0.00%

Abha

Abha

0/7

0.00

0.00%

Al Akhdoud

Al Akhdoud

0/7

0.00

0.00%

FC Cartagena

FC Cartagena

0/7

0.00

0.00%

Al Tai

Al Tai

0/7

0.00

0.00%

Al Riyadh

Al Riyadh

0/7

0.00

0.00%

Gillingham

Gillingham

0/7

0.00

0.00%

Cheltenham Town

Cheltenham Town

0/7

0.00

0.00%

Milton Keynes Dons

Milton Keynes Dons

0/7

0.00

0.00%

Port Vale

Port Vale

0/7

0.00

0.00%

Sutton United

Sutton United

0/7

0.00

0.00%

Al Hazm

Al Hazm

0/7

0.00

0.00%

Stockport County

Stockport County

0/7

0.00

0.00%

Famalicao

Famalicão

0/6

0.00

0.00%

Obolon'-Brovar

Obolon'-Brovar

0/6

0.00

0.00%

Stoke City

Stoke City

0/6

0.00

0.00%

Westerlo

Westerlo

0/6

0.00

0.00%

Burgos

Burgos

0/6

0.00

0.00%

Rotherham United

Rotherham United

0/6

0.00

0.00%

Arouca

Arouca

0/6

0.00

0.00%

Real Oviedo

Real Oviedo

0/6

0.00

0.00%

Sheffield Wednesday

Sheffield Wednesday

0/6

0.00

0.00%

Huesca

Huesca

0/6

0.00

0.00%

Blackburn Rovers

Blackburn Rovers

0/6

0.00

0.00%

Swansea City

Swansea City

0/6

0.00

0.00%

Blackpool

Blackpool

0/6

0.00

0.00%

Shrewsbury Town

Shrewsbury Town

0/6

0.00

0.00%

Southampton

Southampton

0/6

0.00

0.00%

Barrow

Barrow

0/6

0.00

0.00%

Deportivo Alaves

Deportivo Alavés

0/6

0.00

0.00%

Elche

Elche

0/6

0.00

0.00%

Fleetwood Town

Fleetwood Town

0/6

0.00

0.00%

Charlton Athletic

Charlton Athletic

0/6

0.00

0.00%

Oleksandria

Oleksandria

0/6

0.00

0.00%

Northampton Town

Northampton Town

0/6

0.00

0.00%

Queen's Park

Queen's Park

0/6

0.00

0.00%

Middlesbrough

Middlesbrough

0/6

0.00

0.00%

Eldense

Eldense

0/6

0.00

0.00%

FC Andorra

FC Andorra

0/6

0.00

0.00%
Hint: To find these stats more quickly next time, search "TPP Euro Handicap" on Google.
IMPORTANT: If the stats on this page have not updated, then please clear your cache.
Want to see more stats and get ahead of the game? Check out our KickForm section for the latest tips, odds and predictions on all the top European football leagues, including England Premier League, Spain La Liga tips, Italy Serie A, Germany 1. Bundesliga predictions and France Ligue 1!
If you're looking for a betting site to place bets on, don't forget to visit our Best Bookmaker list, or else click here for the latest free bet offers!
TPP European HC Statistics
The table above features the European Handicap statistics for 374 teams across 21 leagues around the globe and shows the total number of matches played for the current season.
There are a number of ways you can use the table:
Use the 'Search' bar to find a specific team, league or country.
'Sort' the information (using the arrows) by either 'Team', 'Matches Played' (Pd) or 'Percentage' (%).
The data is updated every day to ensure we have the most up-to-date stats available.
Which Leagues & Tournaments Do We Offer European Handicap Stats For?
We currently offer European Handicap statistics for teams from the following countries and leagues:
DFB Pokal
Copa Del Rey
Coupe de France
Coupe de la Ligue
Scottish Cup
Scottish League Cup
Copa Libertadores
Holland – Eredivisie
Portugal – Primeira Liga
Belgium – First Division A
Scotland – Premiership, League One & League Two
Austria – A-League
Norway – Eliteserien
Turkey – Süper Lig
Ukraine – 1. Liga
Switzerland – Super League
Russia – Premier Liga
Greece – Superleague
Sweden – Allsvenskan
Finland – Veikkausliiga
Brazil – Serie A
Argentina – Premiera Division
USA – MLS
Australia – A League
European Handicap Betting
European Handicap betting allows bettors to bet on a live sporting event's underdog thanks to a handicap advantage. Bettors can also back the favourites with a handicap disadvantage or a draw.
The handicap has long been employed in sports betting and is designed to level the playing field between two opponents of differing abilities. For weaker players or teams, a points advantage, determined by the bookmaker, is applied, while better challengers are given a negative points score, again set by the bookies.
The idea being that these numbers are added or subtracted from the event's final result to determine the result of the handicap bet. Handicap betting can be employed in many sports, although some are perhaps better suited than others and, typically, it is very popular in football.
What Is European Handicap Betting
The European handicap can sometimes be referred to as the three-way handicap due to the fact that it offers three outcomes, unlike the other prominent handicap betting system, Asian, which we have outlined below. With three possible outcomes, there are three possible bets. These are betting on the weaker team, the stronger team or you can back a draw. As we explained above, the stronger team will be given a handicap disadvantage and the weaker team will be assigned a handicap advantage. The size of the handicap will depend on the gulf in quality between the two teams. When the match is over and the result is known, bookmakers will settle the bet according to the match result, which is then calculated against the handicap to determine whether it's a winner or a loser.
How does the European Handicap work?
The European handicap works as a way of levelling out a sporting event, for our purposes a game of football, in which there is a significant difference in strength between the two teams. It achieves this by placing a positive handicap on the underdog and a negative handicap on the favourite, in order to make it harder for the favourite to win the bet. These points are applied before the match and the final result of said match is adjusted for the handicap. Unlike the Asian handicap(see below) where draws are eliminated from the bet, the European handicap rules allow for all the three outcomes from a game so you can back a win, draw or a loss. Also, in European handicap betting, whole numbers are used whereas Asian handicapping employs decimals.
Asian Handicap Betting, The Difference
The key difference between the European Handicap and the Asian Handicap systems is that the European version offers a third option, a match draw. Asian Handicaps offer only the two outcomes, a win for either team. With an Asian Handicap, should the match's result end in a draw, then the bet is deemed a no-bet and the bettor's stake is returned.
On a wider note, the Asian Handicap can be more complex and includes many different varieties while using decimal points, which means that, understandably, many people find the European Handicap simpler to understand than its Asian equivalent. These different varieties can include a full ball handicap, half ball handicap or even a quarter ball handicap.
Which Sports Work Best with the European Handicap
It is a common belief in the global gambling industry that football is the best sport for European handicap betting, and it certainly is the most popular. That said, it is far from the only sport that offers this handicapping variety.
Tennis
Bettors are able to bet on a range of tennis match handicaps which, as well as the outright winner, includes set handicaps and game handicaps. In set handicap betting, you bet on whether one player will win with the assistance of a set handicap and it works much the same with games handicap betting. If you bet on a player to win the match by +1.5 sets and they do, great, you're a winner!
Golf
Similarly, in golf you have numerous ways of using handicapping to your advantage. You bet by match handicap or by round handicap. In match handicap betting, golfers are individually assigned a handicap advantage depending on how likely they are to win. With round handicap betting, it's pretty much the same deal but you are, as the name suggests, betting on the result of a round of golf, rather than a match or tournament.
Basketball
Handicap betting is also massive in basketball mainly because of how the scoring works. As ever, handicap points are assigned according to the likelihood of the outcome in order to even out the betting odds and make wagering on a basketball match more of a level playing field.
European Handicap strategy
The European Handicap really thrives in one-sided matches where you wouldn't otherwise find much value. Here, the European handicap can offer a route to a far greater return on investment. That said, you still need to win the bet and, as with all betting, there are a few things you can do to improve your chances of success. Pay attention to the following when placing your handicap bet.
Gulf In Quality
In some games, teams will be far, far better than their opponents where as in others, teams might be more similar suited. Although bookies are not silly and will almost always get their prices right, there will be games that a clever punter can exploit with a handicap bet in order to gain a nice tidy profit.
Team Form
For most teams, form will fluctuate over the course of a season while the very best sides know how to win even when they are playing poorly. However, while the favourites to win might well take home all three points despite playing within themselves, the margin of win might not be as huge as at other times of the season, making it ripe for a handicap bet.
Team News
Over the course of the football season, the really top teams use their squad to challenge for as many trophies as possible. This, in turn, can mean that managers will rotate their squads each fixture when the games are coming thick and fast. Almost all of the time, managers will prioritise games in the European Champions League (ECL) which takes place mid-week. Because of this, it's worth looking at the fixtures the weekend prior to the ECL match to see if there are games where you could perhaps back an underdog to get a result, even a draw, which will pay out even if the favourite, as expected, wins the game.
European Handicap FAQ
Handicap betting is quite simply a way to even out the odds when two teams, often mismatched, play against one another.
Yes, you can. You can bet on up to three outcomes, win, lose or a draw.
Yes, this is exactly the same bet, just with a different name.
Asian handicaps eliminate the draw, so they are not three way. Also, the Asian equivalent uses decimal numbers where European handicaps stick to whole numbers.
No, not at all. There are all types of sports that you can bet on using the handicap system, tennis, golf and basketball to name a few.
ThePuntersPage Final Say
To summarise, the European Handicap is great for bettors who are looking for an alternative to the traditional outright winner market. This is because there really isn't very much to it. While it may sound daunting at first, it's actually pretty simple and easy to follow for those used to fixed odds betting. Of course, it helps to know your sport but this is true for most betting. Handicap betting is especially useful in one-sided games where the outcome has been levelled out and the odds offered far more tempting.