The Over Under 4.5 goals betting market requires punters to predict whether a match will end up with more or less than 5 goals scored. The betting market is gaining traction, and here's all you need to know to get involved!
TPP Over 4.5 Goals Stats Table
Our constantly up to date table stats include over 500 clubs in 28 different leagues. The table is easy to use, and you can switch the tables to different leagues and teams from the dropdown menu and search bar.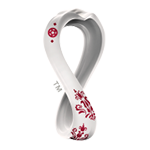 World Cup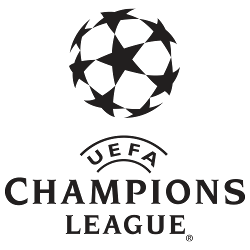 Champions League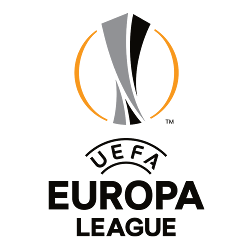 Europa League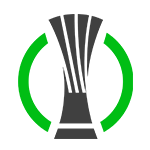 Conference League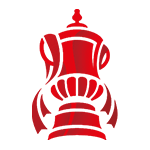 FA Cup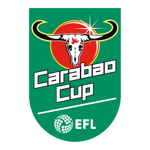 Carabao Cup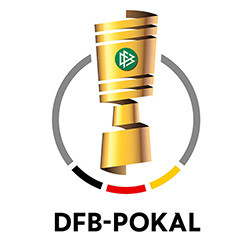 DFB Pokal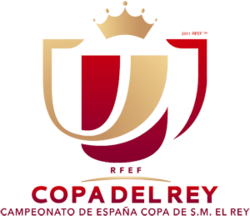 Copa Del Rey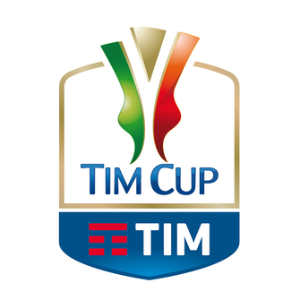 Coppa Italia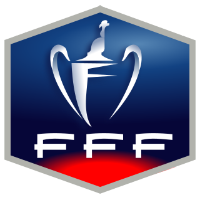 Coupe de France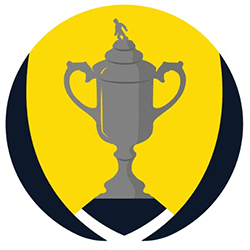 Scottish Cup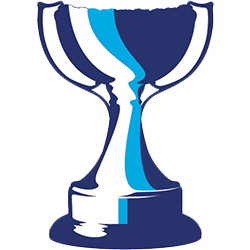 Scottish League Cup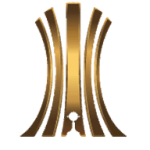 Copa Libertadores
Team

✓

✓

Success Rate %

%

Ghana

Ghana

2/2

100.00

100.00%

Serbia

Serbia

1/2

50.00

50.00%

Korea Republic

Korea Republic

1/2

50.00

50.00%

Cameroon

Cameroon

1/2

50.00

50.00%

Spain

Spain

1/2

50.00

50.00%

Canada

Canada

1/2

50.00

50.00%

Croatia

Croatia

1/2

50.00

50.00%

Portugal

Portugal

1/2

50.00

50.00%

Costa Rica

Costa Rica

1/2

50.00

50.00%

France

France

1/3

33.33

33.33%

Iran

Iran

1/3

33.33

33.33%

England

England

1/3

33.33

33.33%

Australia

Australia

1/3

33.33

33.33%

Argentina

Argentina

0/3

0.00

0.00%

Denmark

Denmark

0/3

0.00

0.00%

Senegal

Senegal

0/3

0.00

0.00%

Saudi Arabia

Saudi Arabia

0/3

0.00

0.00%

Poland

Poland

0/3

0.00

0.00%

Tunisia

Tunisia

0/3

0.00

0.00%

Ecuador

Ecuador

0/3

0.00

0.00%

Wales

Wales

0/3

0.00

0.00%

Mexico

Mexico

0/3

0.00

0.00%

Qatar

Qatar

0/3

0.00

0.00%

Netherlands

Netherlands

0/3

0.00

0.00%

United States

United States

0/3

0.00

0.00%

Japan

Japan

0/2

0.00

0.00%

Belgium

Belgium

0/2

0.00

0.00%

Brazil

Brazil

0/2

0.00

0.00%

Uruguay

Uruguay

0/2

0.00

0.00%

Switzerland

Switzerland

0/2

0.00

0.00%

Germany

Germany

0/2

0.00

0.00%

Morocco

Morocco

0/2

0.00

0.00%
IMPORTANT: If the stats on this page have not updated, then please clear your cache.
Over 4.5 Goals Meaning
The over / under 4.5 goals bet is as simple as it sounds. All you need to do is predict if a match will have more or less than 5 total combined goals. There are many ways that this could happen. Here are a few examples to make it clearer.
Arsenal 3-2 Liverpool – The total score is 5 so if you bet over 4.5 goals, you'll win the bet.

Newcastle 3-3 Manchester City – With a total of over 4.5 goals this will also result in a win if you bet on 'over 4.5 goals'.
Marseille 1-2 Tottenham – This will count as a win for Under 4.5 Betting and a loss for Over 4.5 betting.

Manchester United 1-1 Chelsea – This is also a win for anyone who bet 'Under 4.5 goals'.
An 'Over 4.5 bet' comes with some high odds due to the fact that not many games end in goal tallies higher than 4. Betting Under 4.5 tends to be more realistic, but this will be reflected in the lower odds given.
Finally, the bet only counts during the 90 minutes of football and stoppage time. The bet doesn't include extra time and penalties.
Over 4.5 Goals Stats & Betting
The table above shows 'Over 4.5 Goals stats' for 28 top leagues and over 500 clubs. It features the total number of games played and those in which a score of over 4.5 was achieved (for the current season). The green bar represents the percentage of games that a team has had over 4.5 goals in.
The second tab performs the same functions and works in the same way as the first tab but for under 4.5 goals statistics.
There are several ways to use the table:
Use the 'Search' bar to find a specific team, league or country.

'Sort' the information (using the arrows) by either 'Team', 'Matches Played' (Pd) or 'Percentage' (%).
The Data is constantly being updated ensuring we have the most up-to-date stats available.
ThePuntersPage currently has betting guides on various over/under betting markets. You can access them via the links below.
The interesting aspect of this bet is the massive difference in odds, depending on which is chosen; over or under. The table below should help in seeing the regularity of over and under 4.5 goals in the top leagues.
| League | Over 4.5 Percentage | Under 4.5 Percentage | Over 4.5 Games | Under 4.5 Games | Total Games |
| --- | --- | --- | --- | --- | --- |
| Premier League | 16.9% | 83.1% | 64 | 316 | 380 |
| Championship | 10.9% | 89.1% | 61 | 496 | 552 |
| La Liga | 13.3% | 86.7% | 51 | 329 | 380 |
| Bundesliga | 22.1% | 77.9% | 68 | 238 | 306 |
| Serie A | 15.1% | 84.9% | 57 | 323 | 380 |
| Ligue 1 | 17.0% | 83.0% | 65 | 315 | 380 |
Love all things football? Don't miss out on our detailed guide to the 20 best football betting sites!
Important: If the stats on this page have not updated, then please clear your cache.
Which Leagues & Tournaments Do We Offer Over 4.5 Goals Stats For?
DFB Pokal
Copa Del Rey
Coupe de France
Coupe de la Ligue
Scottish Cup
Scottish League Cup
Copa Libertadores
Holland – Eredivisie
Portugal – Primeira Liga
Belgium – First Division A
Scotland – Premiership, League One & League Two
Austria – A-League
Norway – Eliteserien
Turkey – Süper Lig
Ukraine – 1. Liga
Switzerland – Super League
Russia – Premier Liga
Greece – Superleague
Sweden – Allsvenskan
Finland – Veikkausliiga
Brazil – Serie A
Argentina – Premiera Division
USA – MLS
Australia - A League
What Is Asian Total Betting?
The Asian betting market is an interesting alternative to the regular over under bet. While it may seem complicated at first, it's actually in a punter's benefit and could save you a few bob if you bet doesn't go according to plan.
Firstly, the Asian line uses whole numbers and not halves. So, in this case the bet will be over / under 4 goals. In a regular over 4.5 goals bet you'll lose your stake if a match ends with 4 goals. In the Asian market, 4 goals counts as a void, 'No Bet', and your original stake will be refunded.
There are also .25 bets which work in a similar way. If you bet on over 4.25 and the score ends with a total of 4 goals, you receive half your stake. This higher risk is rewarded with better odds.
The Asian handicap market for over and under bets can be best explained using the below table, which shows you the possible outcomes when betting on the equivalent of an over/under 4.5 bet:
Over Betting
| Over Bet | 3 Goals scored | 4 Goals scored | 5 Goals scored |
| --- | --- | --- | --- |
| 3.50 | Loss | Win | Win |
| 3.75 | Loss | Win half | Win |
| 4.00 | Loss | Void | Win |
| 4.25 | Loss | Lose half | Win |
| 4.50 | Loss | Loss | Win |
Under Betting
| Under Bet | 3 Goals scored | 4 Goals scored | 5 Goals scored |
| --- | --- | --- | --- |
| 3.50 | Win | Loss | Loss |
| 3.75 | Win | Lose half | Loss |
| 4.00 | Win | Void | Loss |
| 4.25 | Win | Win half | Loss |
| 4.50 | Win | Win | Loss |
Over 4.5 Goals Tips
Betting on over and under 4.5 goals is a great bet for any punter. While the 'Under 4.5 goals' may be a safe option for any cautious punter, the 'Over 4.5 goals' is a much riskier and exciting bet to make. There are ways to make your bets safer, here's our tips.
Pre-match research

This is vital when placing any bet and is especially true for riskier bets such as this one. Making an informed decision is key. Are there any star players out injured? Is a team in dire need of a win? Or is a team resting starting players for a bigger match coming up? These are all things to consider and research when making pre match bets.

Use our stats

Our stats pages are perfect when performing any betting research. With in-depth stats on an amazing variety of markets and 28 top leagues we definitely have your back for whatever you need.

If you're looking for some pre match predictions Kickform.com has got you covered. The predictor is available for the top 5 leagues and is another great research tool.

Look for wider trends

Different leagues and countries tend to have different overall stats, depending on style of play, intensity, and number of games. As we saw in the table above, the Bundesliga has the highest 'over 4.5 goals' average. Looking at league wide stats will help you find value in the betting market.
Over 4.5 Goals Accumulators
Since the odds vary so wildly when betting on over or under bets, an accumulator can be a great way to really boost your odds. An Acca is a series of different bets clumped together to create 1 larger betslip with greater odds.
An over/under bet goes great in a combi-bet as it doesn't require you to pick a winner, this allows a lot more leeway when creating betslips. If you're still unsure how an acca works, you should check out our guide to accumulator betting.
Alternatives to Over/Under 4.5 Goals
If you don't fancy betting on an over / under bet, there are many other great betting markets both in-play and pre-match to turn to! Here are a few of our top picks.
One of the simplest forms of betting, all that needs to happen for a
both teams to score bet
to win is that
both teams must score in a 90-minute match of football.
The final score doesn't affect the bet, a game could end 1-1 or 8-4, and as long as both teams score you'll be a winner.
Alternatively, you can bet against BTTS which means one or both teams won't score.
The
'to win either half' bet
stipulates that the team you bet on outscores their opponents in at least one half of football. The great thing about this is that your bet could be won by the end of the first half.
An increasingly popular betting market, predicting the number of bookings in a match is simple and exciting. There are many brilliant ways to find value in this betting market including our
in-depth Cards & booking points stats page
.
Bookies use booking points as another way of betting on cards, but it functions in almost the same way, using a tally of points depending on what and how many cards are shown.
A slightly less mainstream bet,
betting on corners
may not seem so interesting, but
there is a lot of value if you know were to look.
This is another form of over / under bets where punters bet on the
number of corners in a match.
Over/Under 4.5 Goals Stats FAQs
An over 4.5 bet is a popular form of market where punters predict whether or not a match will end with a total of over 4.5 combined goals.

An under 4.5 goals bets means that a game must end with less than 5 combined goals scored, this is relatively common, and odds tend to be on the lower side.

This is the best place to be when looking for over and under 4.5 goals stats.
ThePuntersPage Final Say
Betting on over & under bets may be a daunting task, this article serves as a great baseline for you to jump into the action of over & under betting. Furthermore, using stats like these are a great way to make better bets.