TPP Double Chance Stats Table
All Leagues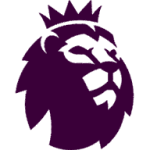 English Premier League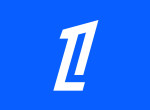 French Ligue 1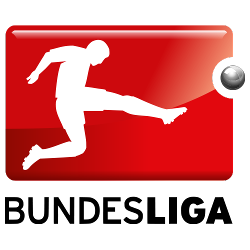 German Bundesliga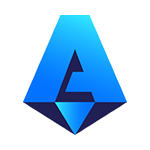 Italian Serie A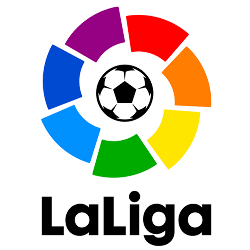 Spanish La Liga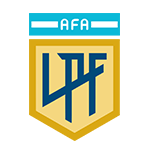 Argentine Primera División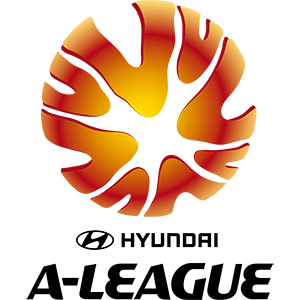 Australian A-League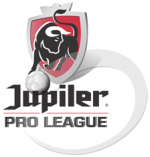 Belgian First Division A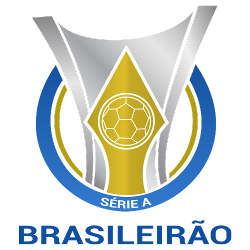 Brazilian Serie A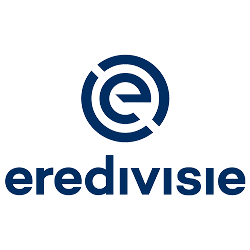 Dutch Eredivisie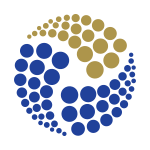 English Championship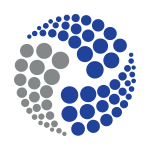 English League One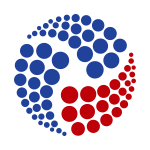 English League Two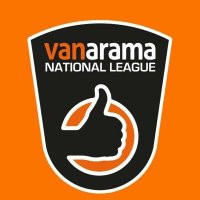 English National League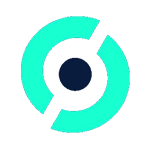 French Ligue 2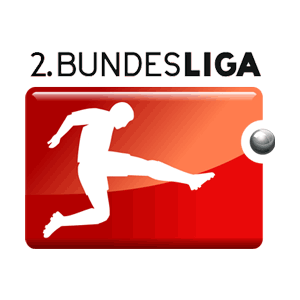 German 2. Bundesliga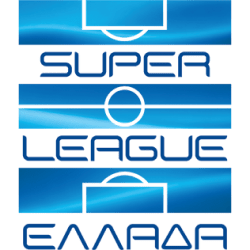 Greek Super League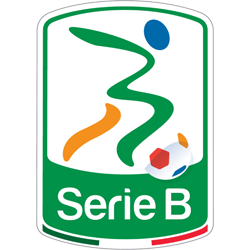 Italian Serie B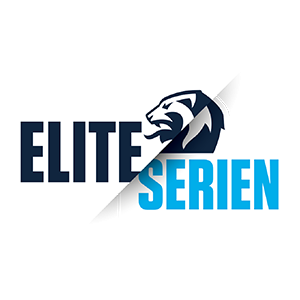 Norwegian Eliteserien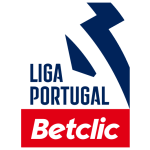 Portuguese Primeira Liga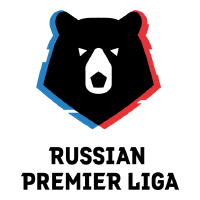 Russian Premier League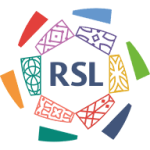 Saudi Pro League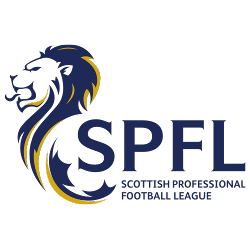 Scottish Premiership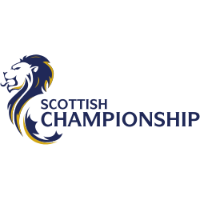 Scottish Championship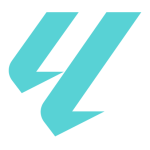 Spanish Segunda División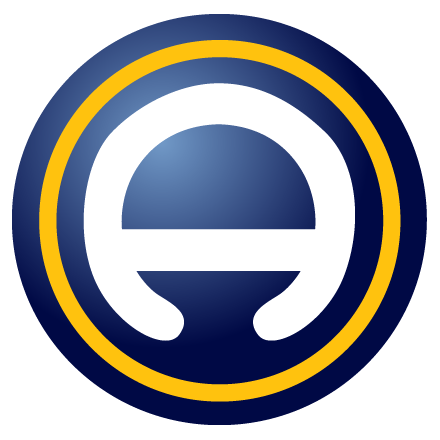 Swedish Allsvenskan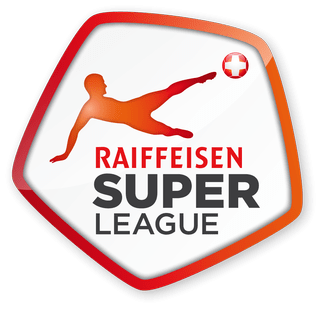 Swiss Super League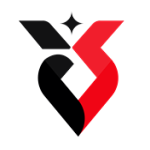 Turkish Süper Lig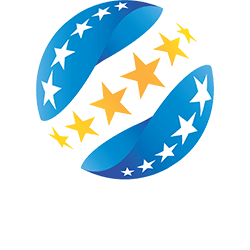 Ukranian Premier League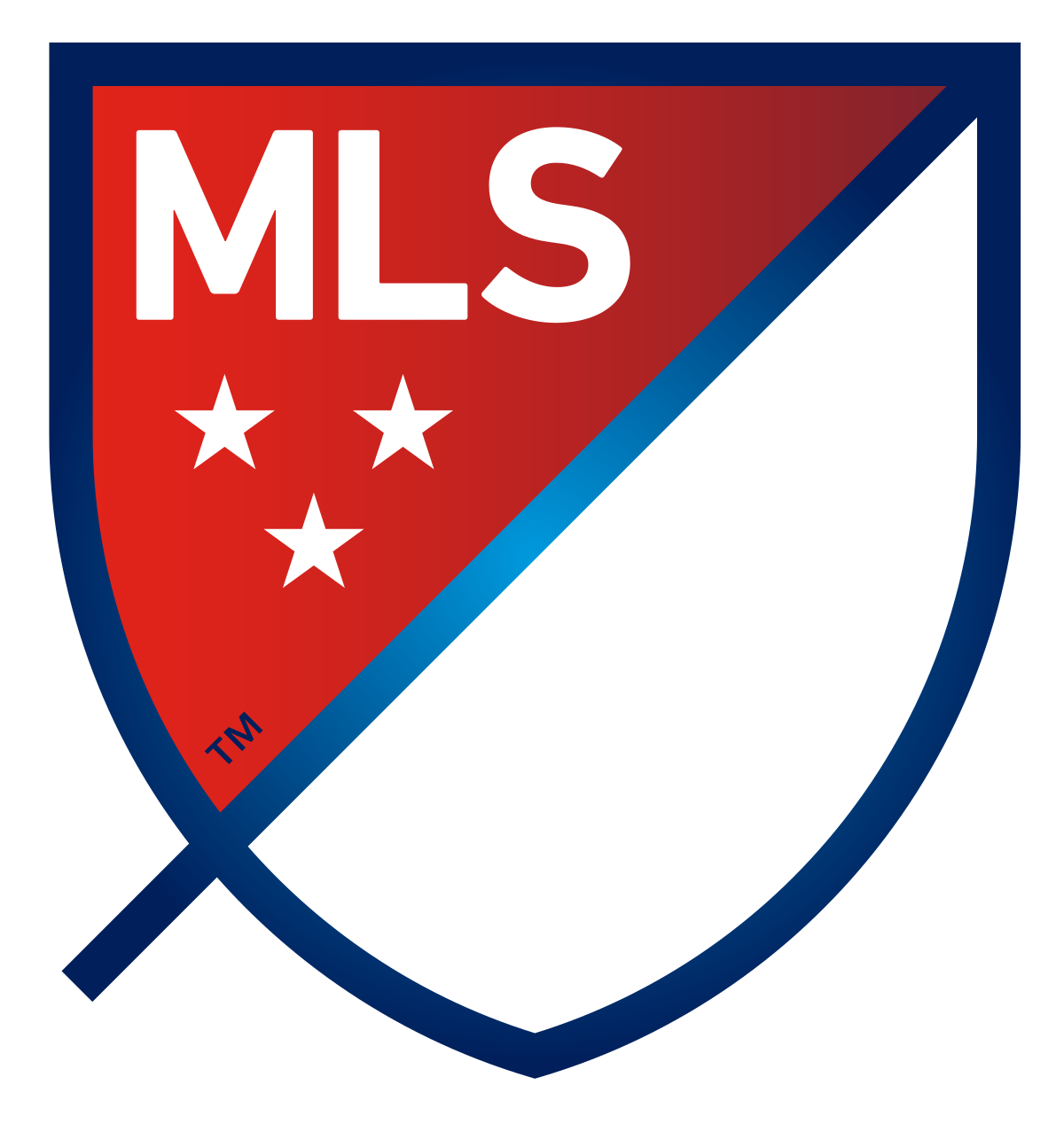 US Major League Soccer (MLS)
Team

✓

✓

Success Rate %

%

Solihull Moors

Solihull Moors

9/9

100.00

100.00%

Notts County

Notts County

7/7

100.00

100.00%

Portsmouth

Portsmouth

7/7

100.00

100.00%

Wrexham

Wrexham

7/7

100.00

100.00%

Swindon Town

Swindon Town

7/7

100.00

100.00%

Mansfield Town

Mansfield Town

7/7

100.00

100.00%

Espanyol

Espanyol

6/6

100.00

100.00%

Real Zaragoza

Real Zaragoza

6/6

100.00

100.00%

Al Hilal

Al Hilal

6/6

100.00

100.00%

Lincoln City

Lincoln City

6/6

100.00

100.00%

Hull City

Hull City

6/6

100.00

100.00%

Preston North End

Preston North End

6/6

100.00

100.00%

Bodo / Glimt

Bodø / Glimt

16/17

94.00

94.00%

San Lorenzo

San Lorenzo

26/29

90.00

90.00%

Palmeiras

Palmeiras

17/19

89.00

89.00%

Bromley

Bromley

8/9

89.00

89.00%

Chesterfield

Chesterfield

8/9

89.00

89.00%

Port Vale

Port Vale

6/7

86.00

86.00%

Bradford City

Bradford City

6/7

86.00

86.00%

AFC Wimbledon

AFC Wimbledon

6/7

86.00

86.00%

Stevenage

Stevenage

6/7

86.00

86.00%

Crewe Alexandra

Crewe Alexandra

6/7

86.00

86.00%

Cincinnati

Cincinnati

23/27

85.00

85.00%

Bragantino

Bragantino

17/20

85.00

85.00%

Malmo FF

Malmö FF

16/19

84.00

84.00%

Ipswich Town

Ipswich Town

5/6

83.00

83.00%

Sunderland

Sunderland

5/6

83.00

83.00%

Al Ittifaq

Al Ittifaq

5/6

83.00

83.00%

Al Ahli Jeddah

Al Ahli Jeddah

5/6

83.00

83.00%

Leicester City

Leicester City

5/6

83.00

83.00%

Oxford United

Oxford United

5/6

83.00

83.00%

Al Fateh

Al Fateh

5/6

83.00

83.00%

Bristol City

Bristol City

5/6

83.00

83.00%

Racing Ferrol

Racing Ferrol

5/6

83.00

83.00%

Coventry City

Coventry City

5/6

83.00

83.00%

Al Taawon

Al Taawon

5/6

83.00

83.00%

Al Ittihad

Al Ittihad

5/6

83.00

83.00%

Barrow

Barrow

5/6

83.00

83.00%

Racing Santander

Racing Santander

5/6

83.00

83.00%

Leeds United

Leeds United

5/6

83.00

83.00%

Levante

Levante

5/6

83.00

83.00%

West Bromwich Albion

West Bromwich Albion

5/6

83.00

83.00%

Wycombe Wanderers

Wycombe Wanderers

5/6

83.00

83.00%

Viking

Viking

14/17

82.00

82.00%

Tromso

Tromsø

14/17

82.00

82.00%

Fortaleza

Fortaleza

16/20

80.00

80.00%

Defensa y Justicia

Defensa y Justicia

23/29

79.00

79.00%

Atlanta United

Atlanta United

22/28

79.00

79.00%

River Plate

River Plate

22/28

79.00

79.00%

Elfsborg

Elfsborg

15/19

79.00

79.00%

Botafogo

Botafogo

15/19

79.00

79.00%

Talleres Cordoba

Talleres Córdoba

21/27

78.00

78.00%

Oxford City

Oxford City

7/9

78.00

78.00%

Gateshead

Gateshead

7/9

78.00

78.00%

Rochdale

Rochdale

7/9

78.00

78.00%

Altrincham

Altrincham

7/9

78.00

78.00%

Woking

Woking

7/9

78.00

78.00%

Barnet

Barnet

7/9

78.00

78.00%

New England

New England

20/26

77.00

77.00%

Brann

Brann

13/17

76.00

76.00%

Rosario Central

Rosario Central

21/28

75.00

75.00%

Godoy Cruz

Godoy Cruz

21/28

75.00

75.00%

Orlando City

Orlando City

21/28

75.00

75.00%

Flamengo

Flamengo

15/20

75.00

75.00%

Hacken

Häcken

15/20

75.00

75.00%

Atletico Mineiro

Atlético Mineiro

14/19

74.00

74.00%

Nashville SC

Nashville SC

19/26

73.00

73.00%

Lanus

Lanús

21/29

72.00

72.00%

Racing Club

Racing Club

21/29

72.00

72.00%

Estudiantes

Estudiantes

21/29

72.00

72.00%

Molde

Molde

13/18

72.00

72.00%

Newell's Old Boys

Newell's Old Boys

20/28

71.00

71.00%

Seattle Sounders

Seattle Sounders

20/28

71.00

71.00%

Columbus Crew

Columbus Crew

20/28

71.00

71.00%

Stockport County

Stockport County

5/7

71.00

71.00%

Crawley Town

Crawley Town

5/7

71.00

71.00%

Exeter City

Exeter City

5/7

71.00

71.00%

Walsall

Walsall

5/7

71.00

71.00%

Newport County

Newport County

5/7

71.00

71.00%

Grimsby Town

Grimsby Town

5/7

71.00

71.00%

Gillingham

Gillingham

5/7

71.00

71.00%

Charlotte

Charlotte

19/27

70.00

70.00%

Atletico Tucuman

Atlético Tucumán

19/27

70.00

70.00%

Gremio

Grêmio

14/20

70.00

70.00%

Fluminense

Fluminense

14/20

70.00

70.00%

Djurgarden

Djurgården

14/20

70.00

70.00%

Colon

Colón

20/29

69.00

69.00%

New York City

New York City

20/29

69.00

69.00%

Philadelphia Union

Philadelphia Union

18/26

69.00

69.00%

Belgrano

Belgrano

19/28

68.00

68.00%

Independiente

Independiente

19/28

68.00

68.00%

Saint Louis City

Saint Louis City

19/28

68.00

68.00%

Argentinos Juniors

Argentinos Juniors

19/28

68.00

68.00%

Athletico PR

Athletico PR

13/19

68.00

68.00%

Kalmar

Kalmar

13/19

68.00

68.00%

Union Santa Fe

Unión Santa Fe

18/27

67.00

67.00%

Houston Dynamo

Houston Dynamo

18/27

67.00

67.00%

Los Angeles FC

Los Angeles FC

18/27

67.00

67.00%

Sarpsborg 08

Sarpsborg 08

12/18

67.00

67.00%

Hartlepool United

Hartlepool United

6/9

67.00

67.00%

Boreham Wood

Boreham Wood

6/9

67.00

67.00%

Eastleigh

Eastleigh

6/9

67.00

67.00%

Oldham Athletic

Oldham Athletic

6/9

67.00

67.00%

Halifax Town

Halifax Town

6/9

67.00

67.00%

Dorking Wanderers

Dorking Wanderers

6/9

67.00

67.00%

Al Feiha

Al Feiha

4/6

67.00

67.00%

Eldense

Eldense

4/6

67.00

67.00%

Norwich City

Norwich City

4/6

67.00

67.00%

Bristol Rovers

Bristol Rovers

4/6

67.00

67.00%

Birmingham City

Birmingham City

4/6

67.00

67.00%

Huddersfield Town

Huddersfield Town

4/6

67.00

67.00%

Amorebieta

Amorebieta

4/6

67.00

67.00%

Wigan Athletic

Wigan Athletic

4/6

67.00

67.00%

Tenerife

Tenerife

4/6

67.00

67.00%

Sporting Gijon

Sporting Gijón

4/6

67.00

67.00%

Bolton Wanderers

Bolton Wanderers

4/6

67.00

67.00%

Al Nassr

Al Nassr

4/6

67.00

67.00%

Watford

Watford

4/6

67.00

67.00%

Huesca

Huesca

4/6

67.00

67.00%

Leganes

Leganés

4/6

67.00

67.00%

Blackpool

Blackpool

4/6

67.00

67.00%

Derby County

Derby County

4/6

67.00

67.00%

Elche

Elche

4/6

67.00

67.00%

Albacete

Albacete

4/6

67.00

67.00%

SJ Earthquakes

SJ Earthquakes

19/29

66.00

66.00%

Barracas Central

Barracas Central

19/29

66.00

66.00%

Vancouver Whitecaps

Vancouver Whitecaps

17/26

65.00

65.00%

Hammarby

Hammarby

13/20

65.00

65.00%

New York RB

New York RB

17/27

63.00

63.00%

LA Galaxy

LA Galaxy

17/27

63.00

63.00%

Minnesota United

Minnesota United

17/27

63.00

63.00%

Dallas

Dallas

17/27

63.00

63.00%

Internacional

Internacional

12/19

63.00

63.00%

Sao Paulo

São Paulo

12/19

63.00

63.00%

Mjallby

Mjällby

12/19

63.00

63.00%

Lillestrom

Lillestrøm

10/16

63.00

63.00%

Instituto

Instituto

18/29

62.00

62.00%

DC United

DC United

18/29

62.00

62.00%

Velez Sarsfield

Vélez Sarsfield

18/29

62.00

62.00%

Sarmiento

Sarmiento

18/29

62.00

62.00%

Portland Timbers

Portland Timbers

17/28

61.00

61.00%

Central Cordoba SdE

Central Cordoba SdE

17/28

61.00

61.00%

Corinthians

Corinthians

12/20

60.00

60.00%

Cruzeiro

Cruzeiro

12/20

60.00

60.00%

Real Salt Lake

Real Salt Lake

16/27

59.00

59.00%

Valerenga

Vålerenga

10/17

59.00

59.00%

Stromsgodset

Strømsgodset

10/17

59.00

59.00%

Norrkoping

Norrköping

11/19

58.00

58.00%

Halmstad

Halmstad

11/19

58.00

58.00%

IFK Goteborg

IFK Göteborg

11/19

58.00

58.00%

Boca Juniors

Boca Juniors

16/28

57.00

57.00%

Sporting KC

Sporting KC

16/28

57.00

57.00%

Platense

Platense

16/28

57.00

57.00%

Carlisle United

Carlisle United

4/7

57.00

57.00%

Leyton Orient

Leyton Orient

4/7

57.00

57.00%

Barnsley

Barnsley

4/7

57.00

57.00%

Peterborough United

Peterborough United

4/7

57.00

57.00%

Accrington Stanley

Accrington Stanley

4/7

57.00

57.00%

Milton Keynes Dons

Milton Keynes Dons

4/7

57.00

57.00%

Chicago Fire

Chicago Fire

15/27

56.00

56.00%

Austin

Austin

15/27

56.00

56.00%

Odd

Odd

10/18

56.00

56.00%

Maidenhead United

Maidenhead United

5/9

56.00

56.00%

York City

York City

5/9

56.00

56.00%

Wealdstone

Wealdstone

5/9

56.00

56.00%

Southend United

Southend United

5/9

56.00

56.00%

Tigre

Tigre

16/29

55.00

55.00%

Gimnasia La Plata

Gimnasia La Plata

15/28

54.00

54.00%

Sirius

Sirius

10/19

53.00

53.00%

Sandefjord

Sandefjord

9/17

53.00

53.00%

Banfield

Banfield

15/29

52.00

52.00%

Montreal Impact

Montreal Impact

14/27

52.00

52.00%

Huracan

Huracán

14/28

50.00

50.00%

Toronto

Toronto

14/28

50.00

50.00%

Santos

Santos

10/20

50.00

50.00%

Bahia

Bahia

10/20

50.00

50.00%

Goias

Goiás

10/20

50.00

50.00%

Rosenborg

Rosenborg

9/18

50.00

50.00%

Haugesund

Haugesund

9/18

50.00

50.00%

Stabak

Stabæk

8/16

50.00

50.00%

FC Andorra

FC Andorra

3/6

50.00

50.00%

Cambridge United

Cambridge United

3/6

50.00

50.00%

Al Hazm

Al Hazm

3/6

50.00

50.00%

Al Wahda

Al Wahda

3/6

50.00

50.00%

Cardiff City

Cardiff City

3/6

50.00

50.00%

Al Khaleej

Al Khaleej

3/6

50.00

50.00%

Reading

Reading

3/6

50.00

50.00%

Burgos

Burgos

3/6

50.00

50.00%

Alcorcon

Alcorcón

3/6

50.00

50.00%

Real Oviedo

Real Oviedo

3/6

50.00

50.00%

Morecambe

Morecambe

3/6

50.00

50.00%

Villarreal II

Villarreal II

3/6

50.00

50.00%

Queens Park Rangers

Queens Park Rangers

3/6

50.00

50.00%

Dhamk

Dhamk

3/6

50.00

50.00%

Blackburn Rovers

Blackburn Rovers

3/6

50.00

50.00%

Real Valladolid

Real Valladolid

3/6

50.00

50.00%

Millwall

Millwall

3/6

50.00

50.00%

Southampton

Southampton

3/6

50.00

50.00%

Al Tai

Al Tai

3/6

50.00

50.00%

Northampton Town

Northampton Town

3/6

50.00

50.00%

Al Shabab

Al Shabab

3/6

50.00

50.00%

Mirandes

Mirandés

3/6

50.00

50.00%

Inter Miami

Inter Miami

13/27

48.00

48.00%

AIK

AIK

9/19

47.00

47.00%

Cuiaba

Cuiabá

9/19

47.00

47.00%

Varnamo

Värnamo

9/19

47.00

47.00%

Brommapojkarna

Brommapojkarna

9/19

47.00

47.00%

Vasco da Gama

Vasco da Gama

9/19

47.00

47.00%

Colorado Rapids

Colorado Rapids

12/26

46.00

46.00%

Dagenham & Redbridge

Dagenham & Redbridge

4/9

44.00

44.00%

Aldershot Town

Aldershot Town

4/9

44.00

44.00%

Kidderminster Harriers

Kidderminster Harriers

4/9

44.00

44.00%

Ebbsfleet United

Ebbsfleet United

4/9

44.00

44.00%

Forest Green Rovers

Forest Green Rovers

3/7

43.00

43.00%

Doncaster Rovers

Doncaster Rovers

3/7

43.00

43.00%

Colchester United

Colchester United

3/7

43.00

43.00%

Burton Albion

Burton Albion

3/7

43.00

43.00%

HamKam

HamKam

7/17

41.00

41.00%

Degerfors

Degerfors

8/20

40.00

40.00%

America Mineiro

América Mineiro

8/20

40.00

40.00%

Varberg BoIS

Varberg BoIS

7/19

37.00

37.00%

Coritiba

Coritiba

6/18

33.00

33.00%

Al Raed

Al Raed

2/6

33.00

33.00%

Plymouth Argyle

Plymouth Argyle

2/6

33.00

33.00%

Stoke City

Stoke City

2/6

33.00

33.00%

Rotherham United

Rotherham United

2/6

33.00

33.00%

SD Eibar

SD Eibar

2/6

33.00

33.00%

Sheffield Wednesday

Sheffield Wednesday

2/6

33.00

33.00%

Abha

Abha

2/6

33.00

33.00%

Al Akhdoud

Al Akhdoud

2/6

33.00

33.00%

Swansea City

Swansea City

2/6

33.00

33.00%

Shrewsbury Town

Shrewsbury Town

2/6

33.00

33.00%

Charlton Athletic

Charlton Athletic

2/6

33.00

33.00%

Al Riyadh

Al Riyadh

2/6

33.00

33.00%

Middlesbrough

Middlesbrough

2/6

33.00

33.00%

Arsenal de Sarandi

Arsenal de Sarandi

9/29

31.00

31.00%

Harrogate Town

Harrogate Town

2/7

29.00

29.00%

Salford City

Salford City

2/7

29.00

29.00%

Aalesund

Aalesund

4/18

22.00

22.00%

Fylde

Fylde

2/9

22.00

22.00%

FC Cartagena

FC Cartagena

1/6

17.00

17.00%

Tranmere Rovers

Tranmere Rovers

1/7

14.00

14.00%

Cheltenham Town

Cheltenham Town

1/7

14.00

14.00%

Sutton United

Sutton United

0/7

0.00

0.00%

Fleetwood Town

Fleetwood Town

0/6

0.00

0.00%
What Is a Double Chance Bet?
With traditional 3-way football betting, punters have a 33.3% shot at getting a winning wager, by backing a Home Team win (1), Away Team win (2) or a Draw (X). However, this is exactly where a Double Chance Bet kicks into action and gives you the opportunity to double the shot. Think about it: how does a 66.6% shot at getting a winning wager sound?
This is precisely what a Double Chance bet is all about: the flexibility to cover two possible outcomes (from a total of 3) with one stake.
While the odds are lower as compared to a traditional 3-way wager – Full Time Result, for instance – it is a popular bet type that multiple bookmakers offer. The reason for its prevalence and traction is that a punter can bet in this market regardless of whether he backs the underdog or clear favourites.
Know your Full Time Result betting stats, best tips and strategies.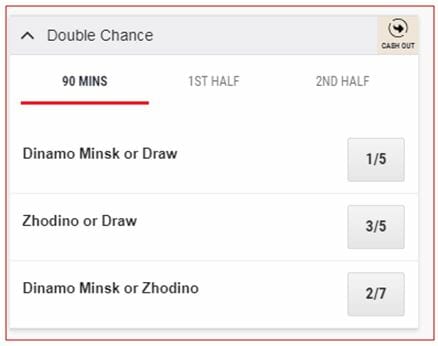 Best Betting Sites We Recommend for Double Chance Bet in 2023
Bet £10 in the Double Chance Betting market and get up to £30 (credited as 2 x £15) in free bets
User-friendly betting app available across iOS and Android
One of the leading bookies in the UK
18+. New customers using Promo code R30 only. Min £10 stake, min odds ½, free bets paid as 3x £10, free bets credited after settlement of first qualifying bet, free bets will expire 30 days after the qualifying bet is placed, payment methods/player/country restrictions apply.
Full T&Cs apply
. BeGambleAware.org #ad
In business over half a century
More than 30 sports available
High usability platform
Bet £5 Get £20 in Free Bets
18+ New UK+IRE Customers only. Certain deposit methods & bet types excl. Min first 5 bet within 14 days of account reg at min odds 1/2 = 4x 5 free bets. Free bets valid for 7 days, stake not returned. No cashout, restrictions +
Full T&Cs apply
. BeGambleAware.org #ad
Double chance available broadly
They state is available on every football match
Backs up an overall fantastic betting site
50% up to £50 Welcome Bonus
New bettors get 50% of deposit up to £50; Code: PLAY10; 1x per household; Min deposit £15 (no Skrill/Neteller); Wager deposit & bonus 8x; Max qualifying bet stake=initial bonus; valid 60 days; Min odds 4/5 singles, 2/5 per acca leg; Some bet types excluded; See full terms 18+ #ad
How Does Double Chance Bet Work?
When betting outright on a football match, you have three possible outcomes. You can back a home team victory, the visitors pulling off a win, or the game to end with level scores. But with a Double Chance Bet, you enhance the likelihood of winnings by combining two of the three results into a single bet.
'Home' team win and draw (1X)
Your bet comes through only if the hosts win the match or it ends in a draw. You lose your bet if the visiting side wins.
Draw and 'Away' team win (X2)
Your bet comes through only if the visitors win or the game ends in a draw. You lose the bet in case the home team wins.
'Home' team win and 'Away' team win (12)
Your bet comes through if either the hosts or visitors pull off a win. You lose the bet if the match ends in a draw.
Let us put Double Chance Bet into practice and see how it works:
Consider a match where Liverpool is taking on Bayern Munich at Anfield. That makes Liverpool the home team (1), of course. If you were to place a Double Chance wager, you'd have the following three outcomes:
Liverpool win and draw (1X): You win the bet should Liverpool win or draw the match
Draw and Bayern Munich (X2): You win the bet should Bayern Munich win or draw the match
Liverpool win and Bayern Munich win (12): You win the bet should either Liverpool or Bayern Munich win

Advantages of Double Chance Bet
With this type of bet, you give yourself a better shot at winning. Also, it is less risky vis-à-vis more complex markets. Stated below are the upsides of Double Chance Betting:
Higher odds of winning
This is simple. Unlike a traditional 3-way wager that warrants you to select only one outcome, a Double Chance Bet rolls two distinct outcomes into a single bet. Importantly, it is a prevalent bet type offered by scores of bookmakers.
Low-risk betting
Double Chance Betting strategy is relatively low-risk vis-à-vis other bet types. You can either back favourite/draw or home/away, depending on your reading of the game. The provision to back a 'two-outcome' possibility lends the wager security by taking much of the volatility out of the equation. You are good as long as the team you have backed avoids defeat.
Profitable betting if match is of equals
In an evenly-matched contest, it is usually difficult to pick an outright favourite. What it means, for instance, is that while the hosts have had an impenetrable defence, strikers from the rival camp have been right on their money. In a scenario like this, Double Chance Betting can be a functional strategy, particularly if the teams are playing their last league fixture and would want to finish on a high.
If you are ruling out a level finish, you can back the 'Home win/Away win' selection. Alternatively, if you think the hosts would get the three points, thanks to the unnerving crowd support, you can back a 'home win/draw' (1X) outcome.
High-value bet if you are backing the underdog
If sports were to be a person, football would've personified volatility. Few sports can be as tense and hair-raising as football, and a sensible punter will know better than to rule out the underdogs in a game. For example, a strong outfit may be visiting an apparently weaker side, and you might think that the visitors would have it easy.
However, factors like jet lag, an unfamiliar ground and strong home support come into play, overwhelming the seemingly stronger side. At the end of it, the hosts might pull off an upset. This is where Double Chance Betting can come in handy, considering odds on the underdogs are likely to be significantly higher as compared to the favourites.
Think about Watford taking on Liverpool away from home. Here, the 'dual outcome' coverage of this type of bet can be comforting, particularly if you aren't very sure about Watford's ability to pull off a victory from the Reds who have been in awe-inspiring form and playing at their fortress.
With a Double Chance Bet on the visitors, you will be opening up your chances, considering you don't have to bother with Watford winning the match. Your bet comes through even if they bag a point through a realistic draw.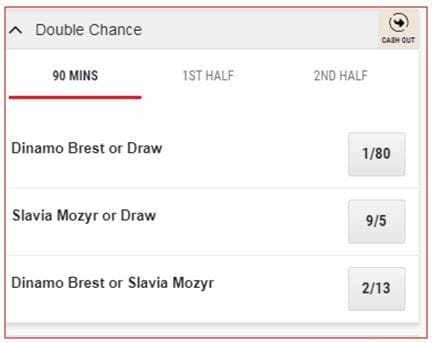 Disadvantages of Double Chance Betting
The odds will be lower as compared to a Correct Score bet, for instance; considering you can back two possible outcomes with a single stake. However, this isn't a rule of thumb. Punters regularly enjoy big profits here as the increased probability of a winning bet outweighs the lower odds on offer.
Also, if you are supporting the runaway favourites in a game, the Double Chance Betting strategy may not be the best option. That's because the odds on a lopsided contest will be significantly lower. That being said, it is an excellent bet if you are wagering on the underdog or a match of equals.
Best Double Chance Betting Tips
Research is the key; otherwise, even the most effective strategies can sink your bet. That being said, stated below are some of the more functional Double Chance Betting tips that can help to better your chances in the market:
Check form of both teams
This bet type is tailored for situations where both the teams have had mixed results in the recent past. You can back the Home win/Away win (12) selection in case you are not certain of the outcome and think that the match could be a tight contest with slim chances of a draw.
Who are the favourites?
This is simple; probe into the teams' form, their recent head-to-head encounters, and standings in the table. Once you have established the stronger side, you can back either the home win/draw or draw/away win selection. Remember that the hosts usually have an edge over the visitors, thanks to their familiarity with the turf, crowd support and prolonged practice sessions.
Conversely, you can also back the underdogs for the higher odds riding on them. In this case, the (12) selection can bring in the money, particularly if you believe a draw is a remote possibility.
Choose matches that are challenging to call
As discussed, odds in this market are likely to float on the lower side. It means that chances are your pay-out would be relatively small. While any profit is good profit, try to bet on a game of equals if you want formidable winnings. That's precisely because these matches tend to have more lucrative odds as compared to the ones with strong favourites.
How to Calculate Double Chance Odds?
You must know what odds to expect for it will help you understand whether a bookmaker is offering the best bang for your buck. Here are the formulae:
Reference
Home team -> A
Away team -> B
Odds on 'A and draw' (1X)
(Odds of A x odds of draw) / (Odds of A + odds of draw)
Odds on 'B and draw' (X2)
(Odds of B x odds of draw) / (Odds of B + odds of draw)
Odds on 'A and B' (12)
(Odds of A x odds of B) / (Odds of A + odds of B)
Are There Alternatives to Double Chance Bet?
If this market doesn't delight you, you can turn to the following alternatives:
Draw No Bet
This market offers an extra cover against losing. That's because should the match end in a draw, you get your full stake back – meaning you neither win nor lose the bet. Simply put, Draw No Bet takes the 'draw' option out of a 3-way wager. You only back a Home win or an Away win, something that cushions you in case of level scores.
To know how and when Draw No Bet works and the advantages of betting in this market read our full guide.
Asian Handicap
This bet type puts the stronger team at a disadvantage at the onset of the match, by half or one-and-a- half goals, for instance. This way, the underdogs enjoy a 'virtual' head start going into the game, and you have more security for your wager in case you are betting on the weaker outfit.
Similar to Draw No Bet, Asian Handicap also does away with the possibility of a draw.
To know about Asian Handicap Betting, its various lines, and the bookmakers who offer this bet type, read our full guide.
Double Chance FAQs
This low-risk bet type allows you to combine two possible results of a match into a single bet. That is, you can back two distinct outcomes (Home win and Draw, Away win and Draw, or Home win and Away win) with a single stake. This increases your chances of winnings. However, the odds on this bet are usually lower than other conventional markets.
The following outcomes are possible: 1X: You can back the home team and a draw (you lose your bet if the visitors win) X2: You can back a draw and the Away team (you lose your bet if the hosts win) 12: You can back both the Home and Away team (you lose your bet if the scores are level)
For starters, you have extra security for your wager as you can back two possible outcomes (out of three). It is a good strategy for betting on the weaker team; considering you have higher odds and not require the underdogs to win and pull off an upset against a seemingly stronger side (you win your bet even if the match finishes level).
Some think Double Chance Betting cannot earn one handsome winnings, considering the odds are lower. However, this isn't true. The increased probability of your bet coming through often makes up for the odds. All you have to be is patient, look for the best odds and pay attention to the statistics before betting.
ThePuntersPage Final Say
Given the lower degree of volatility, Double Chance Betting is undoubtedly a good option for punters. In fact, some wonder why it isn't more popular already! It is an advantageous bet type for both high rollers and risk-averse punters. Your wager is typically low-risk here while 'doubling' the likelihood of winnings — just the ideal combination to rake in the moolah and aim long-term profits.
This bet serves well for evenly-matched contests that you think would go right down to the wire or if you want to wager on the underdogs. In all fairness, Double Chance Betting strategy is a prudent alternative as long as the sport involves three distinct outcomes.
To begin with, shop for the best odds to enhance your chances. Make sure you aren't banding with the first bookmaker that you see. Secondly, heed the stats before jumping right in. Statistics hold a rear-view mirror so that you can learn from what has already unfolded in the past. Also, use free bets and betting sign up offers to your advantage.
Find the best betting promos and offers.
Lastly, read our comprehensive bookie reviews. The objective of this exercise is to understand their multiple offerings and gauge whether the bookmaker offers you the best value for your hard-earned money. You can also check out our detailed article on Betting Terms & Definitions.