Over Under 1.5 Goals betting markets require you to predict whether both teams will score an individual or combined tally of 2 or more goals, or less than 2 goals by the end of the match.
TPP Over 1.5 Goals Stats Table
With our constantly-updated TPP over 1.5 goals football stats table below you can filter over 500 teams in 29 leagues by team, league, country, number of matches with over 1.5 goals and over 1.5 goals %!
Use the search bar to filter each stats table by league, team or country.
This table shows how many matches teams have been involved in with over 1.5 goals scored and the success rate percentage:
Hint: To find these stats more quickly next time, search "TPP Over 1.5" on Google.
Over/Under 1.5 Goals Odds Comparison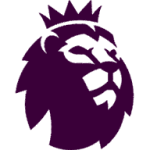 Premier League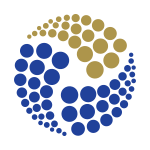 EFL Championship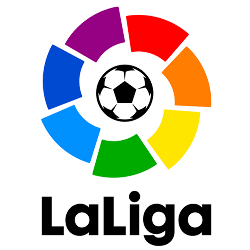 La Liga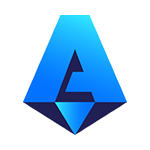 Serie A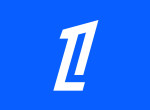 Ligue 1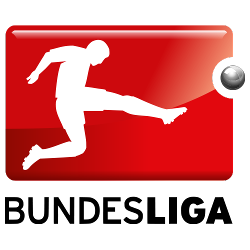 Bundesliga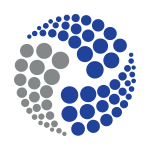 EFL League One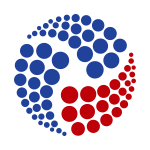 EFL League Two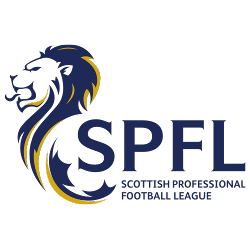 Scottish Premiership
Over 1.5 Match Goals Betting & Stats
Over 1.5 Goals is another well-known betting market, mostly because of its simplicity and the likelihood of winning. In fact, the overall stats for football as a whole show that between 70-80% of games end with Over 1.5 Goals.
Over 1.5 Goals Statistics
The table above features Over 1.5 Goals stats for 510 teams across 29 leagues around the world and shows the number of matches played and the number of matches that have seen Over 1.5 Goals (For the Current Season). The green bar represents the percentage of total games where there has been Over 1.5 Goals.
There are a number of ways you can use the table:
Use the 'Search' bar to find a specific team, league or country.

'Sort' the information (Using the Arrows) by either 'Team', 'Matches Played' (Pd) or 'Percentage' (%).
The data is updated every day to ensure we have the most up-to-date stats available.
ThePuntersPage currently has betting guides on various over/under betting markets. You can access them via the links below.
We also provide:
What Leagues Do You Offer Over 1.5 Goals Stats For?
We currently offer Over 1.5 Goals stats for teams from the following countries and leagues:
Austria – A-League
Belgium – First Division A
Brazil – Serie A
England – Premier League, Championship, League One, League Two & Conference
Finland – Veikkausliiga
France – Ligue 1 & Ligue 2
Germany – Bundesliga & 2. Bundesliga (also see 1. Bundesliga tips on KickForm)
Greece – Superleague
Holland – Eredivisie
Italy – Serie A & Serie B
Norway – Eliteserien
Portugal – Primeira Liga
Scotland – Premiership, League One & League Two
Spain – La Liga & Segunda División
Sweden – Allsvenskan
Switzerland – Super League
Turkey – Süper Lig
USA – MLS 
Love all things football? Don't miss out on our detailed guide to the 20 best football betting sites!
Over 1.5 Goals Meaning
If you are a novice to football betting, you may be wondering what on Earth half a goal is. It is a fair question but the answer is not as interesting as you might think.
An Over 1.5 Goals bet is simply an industry term for wagering on there being two goals or more scored in a given game. The scoreline does not matter. As long as the two teams registered at least two combined goals, your Over 1.5 Goals bet will win.
The inverse to an Over 1.5 Goals bet is Under 1.5 Goals. This works along the same lines whereby any game finishing with less than two goals will result in a win. Again, the scoreline does not matter.
Both of these bets do not apply to extra time, but stoppage time does count. Therefore, if a cup game finishes 0-0 after 90 minutes and then one team scores twice in extra time, an Under 1.5 Goals bet would pay out but an Over 1.5 Goals Bet would not.
If you are still struggling to understand, we have included some Under 1.5 and Over 1.5 Goals examples of games in which each type of bet would win.
Over 1.5 Goals Examples
Manchester United 4-0 Liverpool

Bayern Munich 2-1 Borussia Dortmund

Chelsea 0-2 Tottenham
Under 1.5 Goals Examples
Manchester City 0-0 Everto

Milan 1-0 Inte

Real Madrid 0-1 Barcelona
Over 1.5 Goals vs Over Under 2.5 Goals & Over Under 3.5 Goals
The exact same rules apply for Over Under 2.5 Goals as for Over Under 1.5 goals with one obvious difference. Instead of the cutoff being two goals, it is three goals. As for Over Under 3.5 Goals, the cut off is four.
These three markets tend to have wildly different odds, though. The difference in odds between an Over and Under 1.5 Goals is usually minimal. However, as the cut-off increases the disparity does as well.
What is Asian Total Betting?
Asian Total Betting, or Asian Goal Line, belongs to the same wagering family as Over 1.5 Goals but works slightly differently.
Bets of Over Under 1.5, 2.5 and 3.5 all remain the same. Where the two markets differ is when Whole Numbers are thrown into the mix. In this market your original stake is returned if there is a draw.
For example, if you bet £10 on there being Under 2 Goals and the game in question finishes 2-0, it would be a No Bet. This would see your original stake of £10 being returned. This can be a great way to minimise your chance of losing money, however it comes with the price of reduced odds.
Asian Goal Line Betting also allows you to include quarter goals on your Over Under Goals bets. The best way to explain this unique phenomenon is by using another example.
If you place a £10 Over 2.25 Goals Bet and the total number of goals in that match is 3 or more, you win the bet. If only 2 goals are scored £5 of your stake would be returned, while £5 would be lost. This is known as a Half-Loss. Again, this can be a good way to minimise your losses.
The same logic applies to Over 1.25 Goals, where one goal would result in a Half-Loss. For Over 3.25 Goals, 3 goals would trigger a Half-Loss.
Over 1.5 Goals Tips
What are the Stakes?
When betting on any game, regardless of whether you are sticking on an Over 1.5 Goals bet or not, pre-match research is key. Knowing what the stakes are going into the contest will help you decide how each team may behave under the pressure.
Is one team's manager under pressure? Perhaps they will set up conservatively in order to avoid defeat. Has one team got a lot of injuries in their defence? Well then, they are likely to concede more goals.
Picking up on things like this requires minimal effort and failure to do so could see you overlook something important in your Over 1.5 Goals bets.
Look for Trends
No two football competitions are the same. The Premier League averages more goals than Serie A for example, while Bundesliga matches tend to be higher scoring than their La Liga counterparts. All of these leagues and plenty more are covered in our Over 1.5 Goals stats, so make sure you consult this prior to making your selections.
The same applies for teams. Depending on the ability and tactical style of each side, they will be more or less likely to score more goals in a game. Tracking the information is also made easy through our Over 1.5 Goals stats at the top of this article.
Prior to placing your Over 1.5 Goals bet, make sure you search for trends in both the teams and league to increase your chances of predicting correctly.
Use Advanced Stats
Finding stats that can help you place successful Over 1.5 Goals bets has never been easier. As well as TPP's own facts and figures, football statistics aggregators like FBref provide Punters with extra ways to get ahead.
Before betting you should be looking at stats like expected goals and advanced defensive metrics, as well as staples like goals scored/conceded and clean sheets. Another stat you can use to get ahead is head to head record.
Finding out how two teams have fared against each other in the past can assist in predicting how things may turn out this time around.
Do Not Force It
If after taking all of this into account, you are still struggling to decide whether or not to place an Over 1.5 Goals Bet, our advice would be to give it a miss.
The market can be tough to predict and rarely returns high winnings. Saying that, if you do spot some value in the market it can be a great wager to add to your betting slip.
Over 1.5 Goals Accumulators
Over Under 1.5 Goals bets are well suited to be added to your accumulator. On their own you are unlikely to get particularly enticing odds. By combining several different bets at once, your odds will skyrocket. However, it is worth bearing in mind that it only takes one of these bets to fail for your combi-bet to go bust.
Over 1.5 Goals accumulators are best placed on a series of games happening on the same day or over a weekend. If you place them too far apart, you will be left waiting far too long to find out. No one wants that.
Prior to placing your combi-bet make sure to check out The Punters Page guide to everything you need to know about accumulators.
Alternatives to Over Under 1.5 Goals
The possibilities for football betting really are endless. Whether you prefer pre-game or in-play markets, there is plenty for punters to get their teeth stuck into on most sportsbooks. Some of the most popular options include Winner/Loser, First/Last Goalscorer and Outright Markets.
As you have clicked on this Over 1.5 Goals Stats article though, you are likely looking for some niche ideas.
Both Teams to Score
This market is exactly what it says on the tin. If you think that both teams are going to score, bet Yes. If you don't, bet No. It really is as simple as that.
Again, research is key. Two high-scoring teams are far more likely to play out an entertaining contest than two defensively minded sides. Only by checking out the Both Team To Score Stats beforehand can you learn which club fits into which category.
Cards & Booking Points
An increasingly popular market for punters is predicting how many yellow cards will be brandished in a game. Some bookmakers package this bet as 'Booking Points' but the idea is the same.
TPP provides in-depth Cards And Booking Points stats to help you predict how many cards there might be in a game. Of course, you can always supplement this with your own research.
Total Corners
Betting on the amount of corners in a game may seem like one of the stranger football markets, but it still finds its way onto many people's betting slips each week.
These days, corner stats are tracked and easy to find. This makes it far easier to bet on this market than you might think. TTP's also has your back with our in-depth corner stats for a wide range of leagues across the world.
Total Team Goals
Total Team Goals gives you less margin for error than Over Under 1.5 Goals does. The latter does not take into account which team scores the goals as long as the number is correct.
For Total Team Goals you must be more precise by predicting the exact number of goals converted by your chosen side. You may be sensing a theme here… but once again The Punters Page offers Total Team Goals stats to help you make the most of this market.
Over 1.5 Goals Stats FAQs
Over 1.5 Goals is a popular both pre-match and live football betting market which involved betting on whether there will be over 2 goals by the end of the match. It is available at all reputable UK sportsbooks.

In layman's terms Over 1.5 Goals should be read as two goals or more.

If you place an Over 1.5 Goals bet and the combined total of each team's goals is two or more than you win. If it is one or two, then you lose.

The best Over 1.5 Goals stats can be found right here at The Punters Page. We covered most leagues across the world and filtering through the various teams could not be easier.
ThePuntersPage Final Say
The Over Under 1.5 Goals market is popular among punters and for good reason.
As long as you research each game you are betting on thoroughly, it can provide ample opportunities to win both as a single bet and on an accumulator.
This pre-game preparation should encompass checking out each team's scoring record, as well trawling through TPP's own extensive Over 1.5 Goals stats. Do this and you will soon become a master of the Over 1.5 Goals market.